Whether you've just bought a brand new car or you need to raise some extra cash, you've probably asked yourself, "Is it time to sell my used vehicle?"
Selling your used car privately can net you some extra money for sure, but it's how you go about the sale that will determine how much. For instance, maybe you've pondered, "Should I sell my car privately, or trade it in at the dealership?" While it depends on several factors, selling your car privately is often the best option as you can likely sell it for more than a dealership will offer on a trade-in.
Of course, selling your car privately can seem like a daunting task. This guide aims to make it easier by walking you through the pre-listing preparation, the steps to create a listing, some negotiation tactics, and advice to help you legally and ethically complete the sale without overcomplicating anything.
Assessing Your Vehicle's Condition
Chances are, your used vehicle isn't perfect, and no one expects it to be. Still, you'll be able to sell it the fastest and for the most money if you properly assess its condition and perhaps invest in some minor repairs. To make for an easy sale, here's everything you should do before you list.
Ask yourself: "What's the overall condition of my car?"
While changing the oil and replacing other fluids is a given, you should also have your mechanic thoroughly inspect the vehicle. You might have to pay a little more for an all-points inspection, but it'll give you, and your buyer, peace of mind. Plus, regular maintenance could add up to $1,000 to your vehicle's value.
Are there any specific things you're worried about? For example, have you noticed a squeak in the brakes or any other noises you're unsure of? Be sure those items are inspected first and objectively weigh the assessment. You should ideally address all issues, but ask your mechanic directly which issues you should fix first and which ones you could possibly leave alone for the time being.
Some of the more serious problems you should fix prior to the sale include any issues with the:
Brakes
Suspension
Transmission
Emissions
Electrical system
Engine
The majority of these problems tend to plague older vehicles with higher mileage. If you find any such issues, you have two options: You can fix these problems before you sell the car or you can alert potential buyers so they can fix them on their own dime. If you choose the latter, you must tell the prospective buyer what's wrong before they agree to buy your car. You should also price your vehicle appropriately, keeping the estimated repair costs in mind.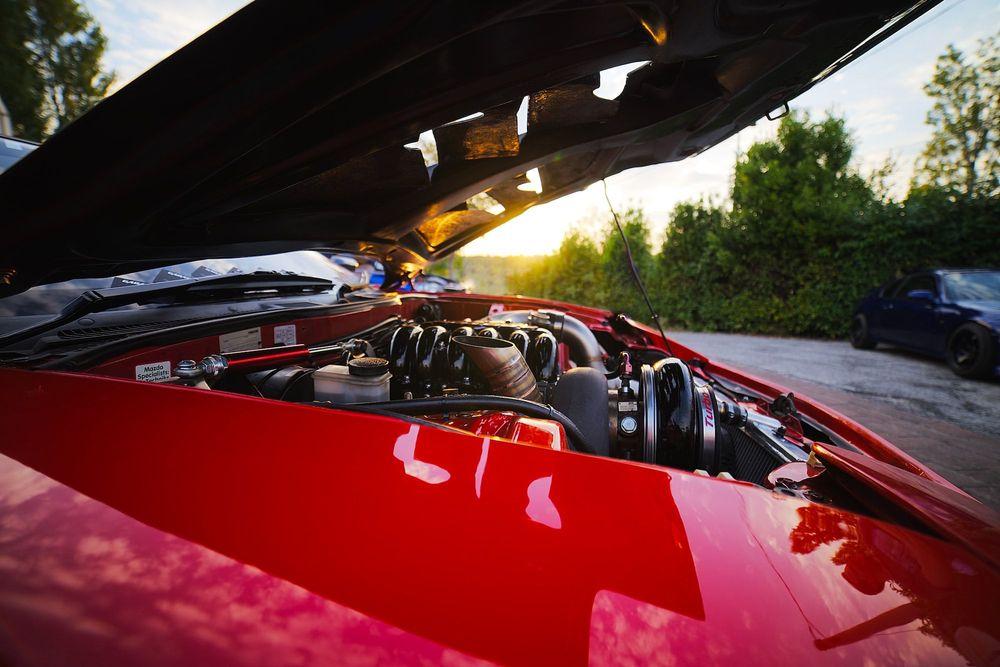 Preparing Your Vehicle for Private Sale
After you've gained total insight into the actual condition of your vehicle, use the following checklist to prepare it for sale. Your presale checklist may differ from this one depending on your car's condition and the prospective buyer you're looking for, but this list is a good place to start.
Remove all personal belongings: We sometimes become blind to how much stuff accumulates inside our cars. Go through the front and back seat areas, the glove box, and the pouches on the backs of the seats. In case you must drive the car prior to the sale, be sure to keep all legal documentation in the glove box.
Give the interior a deep clean: Remove all the floor mats so you can shake them out and give them a good vacuuming. Vacuum every inch of the interior, including the floor, the seats, and all those hard-to-reach places. Look for an inexpensive upholstery scrubber so you can clean those accumulated stains, too. Wipe down all the plastic surfaces, like the dashboard, inside of the doors, and other components with hot, soapy water. You can follow with a protectant like Armor All Originalfor a like-new appearance. Next, clean all windows inside and outside with glass cleaner. You can also opt for a professional car detailing service, but this will eat into your profits.
Get an oil change: Even if it doesn't need it, an oil change doesn't cost much, and it doesn't hurt the vehicle. Consider having all other fluids flushed and refilled. If you don't have the time or funds, at least top off the levels for:
Wiper fluid
Antifreeze
Brake fluid
Power steering fluid
Transmission fluid
Get the car smelling fresh: Neutralizing any odors inside the car is also important. Potential buyers don't expect a new car scent, but they do expect a pleasant one. For instance, if you're a smoker, consider an odor neutralizerand air freshener. If odors are extremely pungent, sprinkle baking soda over all material surfaces, let sit for a few hours with the windows rolled up, and then vacuum.
Create a folder with all vehicle maintenance slips: Put all of your oil change receipts and itemized work orders into a folder. Ideally, you should have receipts dating back as long as you've owned the car. This little detail goes far in showing a prospective buyer that you take car care seriously. Plus, you can potentially ask more for the vehicle because you have proof of maintenance.
Make sure all relevant materials stay with the car: Though it's not something you pull out to look at every day, keep your car's manual in the glove box because it's something your buyer will want to have. If you bought the car new, include any original paperwork that came with the vehicle.
Shine up the outside: Finally, right before you're ready to list the car, take it to your local car wash. While the automatic, drive-through wash is easiest – and you won't get wet – it rarely gets all the grime off. It's best to use the manual spray gun and take the time to wash everywhere. When you're finished, use a buffing cloth to spot dry. If your vehicle is older, consider briefly washing the engine, too. This helps illustrate how well you've taken care of the car.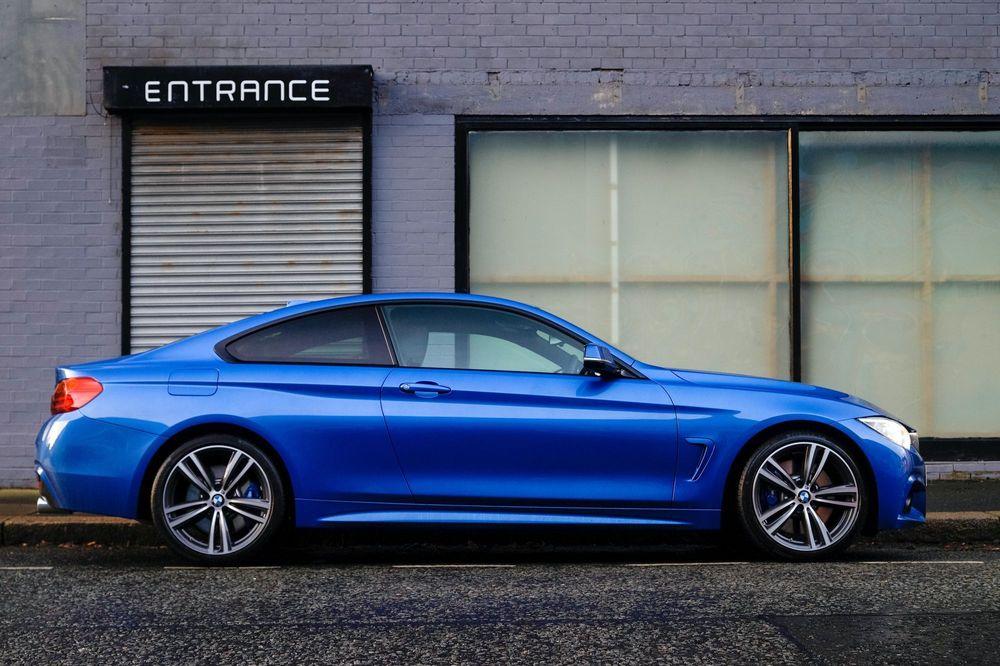 Now It's Time to List Your Vehicle
All of this preparation means you're ready to list your vehicle. That means you need a powerful ad. So, how do you create and market an attractive vehicle listing? That will depend on the advertising medium you choose. For instance, an ad in your local newspaper won't look the same as an ad for a car online.
Take a lot of exterior pictures
Your prospective buyer wants to see as much as they can before they make the trip over to see your car in person. PrivateAuto offers plenty of storage for photos. Take pictures of the exterior from as many angles as possible. If the car has some fancy features, zoom in to capture them. Finally, for pictures of the car's front and rear, you don't want your license plates showing. You can use an online photo editing tool to blur or pixelate the image around the license plate area or cover it with a piece of paper.
Take a few shots of the interior
While you don't need as many interior photos, buyers still want a glimpse of the inside so they can see how much room there is, what type of radio the car has, the navigation system, and other interior features. This is also your chance to show off how well the car cleans up. If you have leather seats, a moon roof, floor mats, or any other desirable addition, be sure to emphasize it.
Set your price
Using the results of your all-points inspection and the help of a valuation service such as Kelley Blue Book, decide how much you want for your car. If your vehicle is older and Blue Book value states that in excellent condition you can ask for $3000, ask for $3000 or best offer.
On the other hand, if your car is in less than perfect condition, based on the supposition above, consider asking for $1500 to $2000 as a ballpark starting point. Take into account the condition and how fast you want or need to sell the car. If you have replaced major components, such as the engine or transmission, this extends the life of the vehicle and you can price appropriately, provided you have the receipts to verify these repairs and upgrades.
Make notes listing the car's highlights
Think of your car in the buyer's eyes. Then, consider these questions:
What stands out?
What's appealing about your vehicle?
Who or what is the car perfect for?
Why is your car perfect right now?
The answers to these questions are the bulk of your ad. Is gas particularly expensive in your area right now? Tell the potential buyer about the vehicle's fantastic miles-per-gallon ratio. Does it have a roomy trunk? Tout extra storage. Have you recently had some important repairs completed? Mention that, too.
Write a first draft ad
Write a compelling ad including all the points you listed in the above step. Create a phrase that sums up the car's selling points, such as "great for commuting". Include the mundane, too, like miles-per-gallon and engine type. PrivateAuto has a sophisticated listing template that asks for vehicle features, but if you list in the local newspaper or an online classified site, you'll have to format this information yourself.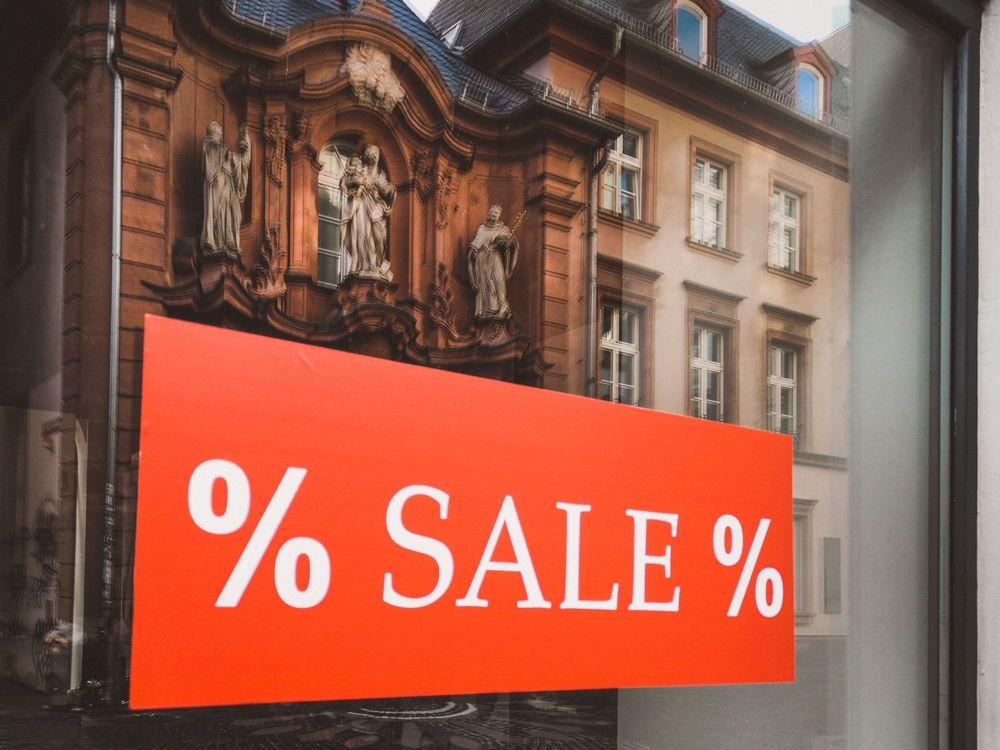 Purchase a "for sale" sign
You can get these at most supermarkets or hardware stores. Fill out the information, like how to contact you and vehicle price. When you list with PrivateAuto, we'll generate a custom window brochure for your vehicle that makes selling locally even easier.
Prepare for the sale
If you're selling your car because you need the extra money now, click the Create Ad button now. Alternatively, if you can wait, it's better to time your listing properly, maybe selling during tax refund time or when your vehicle's best season comes around. For instance, if you're selling a convertible, it's unlikely to sell during the colder months.
4 Ways You Can Sell Your Car Privately
From your local newspaper to online classified ad sites like Craigslist, there are plenty of places you can list your vehicle. Let's take a closer look and see which method will work best for you.
Craigslist
There are benefits of putting your car up for sale on Craigslist, such as:
Ready-made marketplace
Free or low-cost ads
Targeted audience
But there are also drawbacks, such as:
Having a stranger come to your home
Ads expire after 30 days
Local newspaper
Putting your car in the local paper is another method. Some of the benefits of this method are:
You might know the buyer if you live in a small town
Wide distribution
But some of the cons of the local paper include:
Little room to create your perfect ad
Costs can be high for what you get
Parking it in your yard
You might not want to post your ad online or in the paper. That's fine, too. You can just park your car at the end of your driveway and put a sign in the window. This has several benefits, such as:
There's no cost except for the sign
Neighbors might know someone looking for a car – it might be them!
But there are also drawbacks, such as:
Only people driving on your road will see it
Could take longer to sell than you expect
PrivateAuto
PrivateAuto is a safe, reliable tool for selling cars online. Some of the benefits of our service include:
PrivateAuto Pay, our integrated banking system
Your ad doesn't expire until you sell your car
Communicate with buyers without sacrificing your personal info or address
A disadvantage for the buyer is that test drives aren't available unless, of course, the buyer lives near you and you're comfortable meeting with them.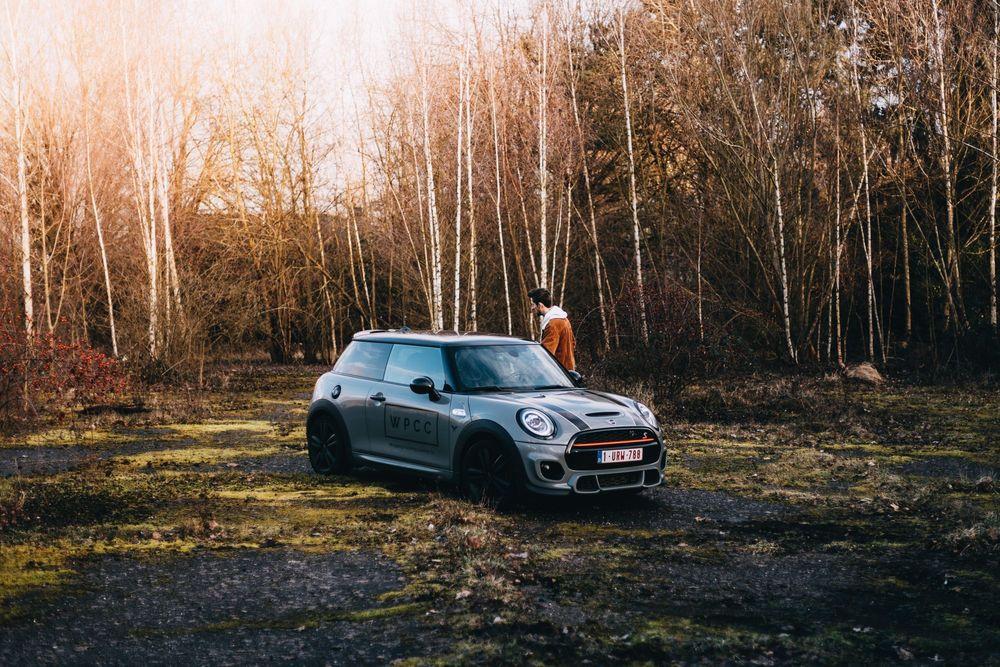 Common Issues You Might Run Into
If you've never sold a car before, these are some of the most common issues first-time private car sellers run into.
Not knowing how much your car is worth
You have to know how much your car is worth so you can price it accordingly. You can use tools like Kelley Blue Book to get a valuation. There are also online tools that can help. Simply enter your vehicle's make and model and describe its other characteristics. The more accurate your input, the more accurate of a valuation you'll get. If you use multiple tools, you can average the results for a fair deal.
Another way you can find out the value of your car is looking for other cars similar to yours. What do other sellers hope to get for theirs? Remember, their asking price might not be the final sales price, but it will give you an idea. It's important that you price your vehicle closely with others because someone looking to buy a car like yours will no doubt compare the prices of different listings.
Repairing your car before you sell it
Many first-time car sellers assume that if they make repairs prior to listing, it'll help them get a higher price. Sometimes this proves true. Other times, while it might raise the value somewhat, it normally doesn't raise it dollar for dollar. That said, rising new car prices cause many Americans to look for older vehicles, so the market is open for you at the right price.
Make a list of the repairs your car could use. Then, contact a trusted mechanic and ask for estimates for all the work. During the negotiation phase, you can give these details to a prospective buyer. So, if the buyer asks that you lower the price by $1,000 for a repair that your estimate says costs about $250, you'll have this information in hand and can present a counteroffer.
Most importantly, be honest. If your car needs certain repairs or has various issues, say so in the ad. Surprises only irritate potential buyers, especially if they've driven out of their way to see the vehicle. Plus, more than likely, they won't buy the car if they feel you've misled them, which means wasting your time, as well.
Don't let the buyer bully you
Some sellers are certainly deceptive, but there are some buyers out there who will attempt manipulative tactics, too. It's important that you remain firm unless, of course, you're willing to accept a good cash offer. That said, while negotiating is normal, don't allow the buyer to undercut you with a bullish attitude or a story.
For example, buyers can have elaborate stories about their miniscule finances or they may tell you they've seen better cars for less. Sure, there are many honest people who may very well be telling the truth, but they're most likely just hoping you'll give in.
When meeting with a potential buyer, don't go solo. It's always a good idea to have "backup" in the form of a friend or family member. It's a good thing to have someone there to bounce ideas with as well and, in the event you don't feel comfortable, you have support in the event that you need to ask the buyer to vacate the premises.
Not cleaning the car
All of the presale steps discussed above are quite important, but one of the most important is cleaning your car, inside and out. A clean car photographs much better and it conveys the car's been taken care of, which helps you make the sale.
You might feel pressed for time, especially if you really need to make the sale, but this is all the more reason to dedicate the time to prepare your car for its next owner. Make sure you take it through the car wash, apply wax if needed, and vacuum the floors and seats thoroughly. This step alone could help you get more money for the car.
Best Practices for Selling Your Car Privately
Getting the buyer's agreement on a price is great, but that's not the end of the sale. There are other items you must take care of in order to actually complete the transaction. The most important of these final tasks involves the paperwork that legally transfers ownership.
Finally, these best practices can ensure a smooth selling process:
Ensure your vehicle's registration is up to date
File a liability release form with the DMV
Give all the car's maintenance and repair records to the buyer
Sign the title and ensure all of the information is correct
Write up a bill of sale if it's a requirement in your state
Take payment, either in cash, through escrow, or via cashier's check
Remove the license plate if your state requires plates to stay with the original payee
Remember, laws regarding the private sale of cars vary from state to state, so contact your state's DMV prior to making the sale. They can tell you exactly what's needed from you and from the buyer.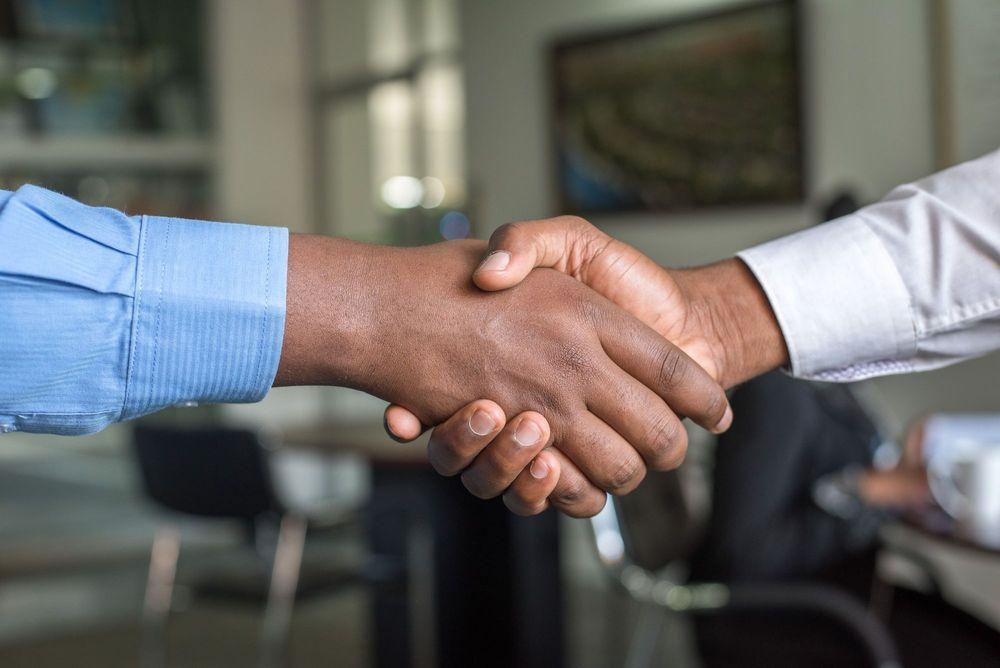 Try PrivateAuto
PrivateAuto is the safest, most reliable tool for selling a used car. We specialize in powering quick and easy private sales for cars and trucks of all kinds, and we do it by offering a number of unique, helpful features. Take PrivateAuto Pay, for instance, which will integrate directly with your banking institution, connect to your PrivateAuto account, and allow for fast and safe funds transfers with no transaction fees.
Plus, buyers can instantly apply for a used car loan using PrivateAuto Pay, allowing you to sell your car for the best price even if someone doesn't have cash in hand. Once they're approved for a loan, the full amount will be instantly deposited into your account.
Selling your car privately has never been easier. Let PrivateAuto show you how.