Do I Need an Escrow Service for a Car Sale?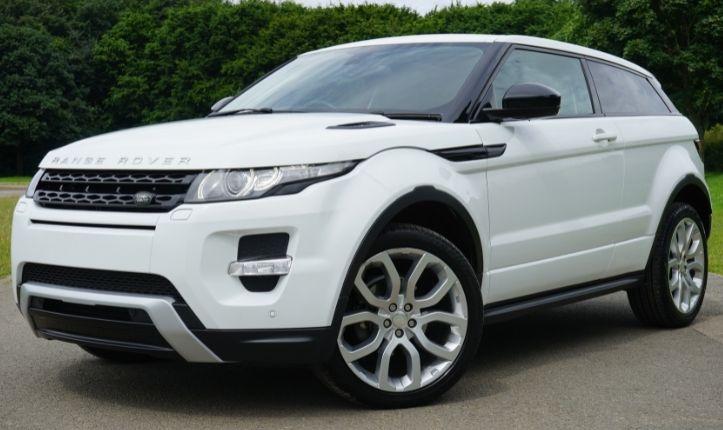 Where escrow services are costly, cumbersome, and inconvenient, PrivateAuto Pay is the opposite. Introducing the new way to transact high-ticket used vehicles safely and conveniently.
What is an Escrow Service in a Car Sale?
There aren't a lot of great
ways to transfer large sums of money between strangers
when buying and selling used cars. An escrow service solves the problem of trust between strangers.
• The buyer doesn't want to fork over $80K for that almost-new Porsche Cayenne without some assurance that a total stranger (the seller) will follow through and deliver the car.
• The seller isn't about to
sign over the title
and hand over the keys without a guarantee this total stranger (the buyer) is going to pay them that $80K.
It's a catch-22, and escrow solves it.
How Does Escrow Work When Buying a Used Car?
Escrow services create a "trust bridge" by splitting the transaction into three phases.

1. The vehicle buyer pays the escrow service
2. The vehicle seller signs over the title and the buyer receives the vehicle
3. The escrow service pays the seller after getting confirmation that the buyer received the car

Escrow Services Solved an Important Problem
Traditionally, escrow services filled a need. They enabled transactions that otherwise couldn't have occurred. Much like in other industries—real estate, for example—there's just too much risk and too much money at stake. Large transactions create large incentives for criminals to take advantage by posing as legitimate car buyers and sellers.

A tried-and-true escrow service leverages its reputation to reassure car buyers and sellers that the transaction will work out for them. They both trust the escrow service, which means they don't need to trust each other. Auto fraud is greatly reduced; buyers and sellers are protected.

While car escrow services solve the problem of trust and offer security to buyers and sellers, they have their downsides. People have tolerated these downsides because no superior alternative existed.

1. Cost: escrow services charge for their services, usually a percentage of the car's price. This can add up, especially for higher-priced cars.
2. Time-consuming: the escrow process takes a lot of time. It requires the buyer to deposit funds, the escrow service to confirm receipt, and then the transfer to the seller upon fulfillment of conditions. This can sometimes take several days.
3. Inconvenience: escrow services can require substantial paperwork, phone calls, and verification processes. This can be time-consuming and inconvenient, especially for those unfamiliar with the process.
4. Limited control: once money is in escrow, neither buyer nor seller has control over it until the transaction conditions are met. This can lead to disagreements and delays if issues arise during the transaction process.
5. Risk of fraud: although escrow services are meant to reduce fraud, there are escrow scams out there. If you mistakenly choose a fake escrow service, you could lose your money.

Is Escrow Safe?
If you deal with a reputable escrow service, escrow is safe and secure. Unfortunately, many fake escrow services will be happy to take your money.

You can mitigate your risk by doing extensive research on an escrow service. Ask for previous customers you can contact, look at online reviews (but be aware that these can be faked), and check with the Better Business Bureau.

Or, you can protect yourself and enjoy peace of mind with PrivateAuto Pay.

The Best Car Escrow Service…Isn't an Escrow Service
If you're looking for the best car escrow service, you may not have heard of PrivateAuto Pay. We're not a true escrow service—we're something even better. PrivateAuto Pay allows a vehicle seller and buyer to act as their own escrow in a private-party used vehicle transaction. It's free, it's instant, it's highly secure, and it works 24/7/365.
Here's how PrivateAuto Pay works:
1. Buyer and seller each have a PrivateAuto account and their identities are verified. This weeds out fraudsters.
2. Buyer and seller each link their banking institution to their PrivateAuto Pay account. The buyer funds their PrivateAuto Pay account and the funds are verified to the seller.
3. The buyer and seller meet up for the test drive, the buyer likes the vehicle, and they agree to do the deal.
4. The PrivateAuto mobile app takes the buyer and seller each through a series of confirmations and asks each to electronically sign the official bill of sale.
5. The PrivateAuto app confirms to each party that the other party has signed the bill of sale. At this point, the buyer is safe to transfer the money since the seller is bound by a legal agreement.
6. The app prompts the buyer to release funds and the buyer confirms payment.
7. The seller instantly gets confirmation that funds have appeared in their PrivateAuto Pay account. This works on nights, weekends, holidays, or anytime.
8. The seller signs over the title and hands the keys to the buyer.
No cost, no hassle, no wasted time. It's the ultimate way to handle escrow in a car sale. Using PrivateAuto Pay, you can even
buy a car long-distance!
Vehicle Escrow Service Costs
A car escrow service cost can range from 0.75% to 2.00% of the total transaction value. For a $100,000 car purchase, the escrow fee could range from $750 to $2000. These fees may be split between the buyer and the seller, or one party may agree to cover the entire fee.

Some escrow services may have minimum fees or additional charges for certain types of transactions or for added services, like expedited processing. Always be sure to inquire about all potential charges and understand the full cost before selecting an escrow service.

Or, use PrivateAuto Pay, which is free.

Online Escrow Services
Online escrow services offer enhanced convenience and streamlined processes, while maintaining the key role of a trusted third party. Here are some top online escrow services:

1. Escrow.com is an escrow site known for its comprehensive services across a variety of transactions, including domain names and vehicles. It's recognized for its secure platform and strong customer service.
2. PaySAFE Escrow provides a safe and easy-to-use platform for various transactions including motor vehicles. Its transparency and straightforward fee structure make it popular among users.
3. ClearXchange offers a streamlined service focused on simplicity.
4. EscrowTech provides escrow services for many different types of transactions, including automobiles.
5. VehiclePay is a specialized escrow service focusing on automotive transactions. It is highly rated for its attention to detail and customer support.

PrivateAuto Pay represents a new era for escrow-like services. Unlike online escrow sites, we enable free, instant, and secure transactions up to a million dollars. We believe that buyers and sellers should have the power to transact securely and quickly with escrow-like safeguards that they fully control.

PrivateAuto for Car Buying or Selling
PrivateAuto gives you a full set of tools and services to get the deal done. Where other so-called market places just connect a buyer and seller to one another and that's it (we call them "meetingplaces"), PrivateAuto is the world's first
transactional automotive marketplace
. From listings to instantaneous and free money transfers, we are your end-to-end solution for buying or selling used cars.
Vehicle Escrow Services FAQ
---
How does an escrow transaction work when buying a car online?
When you purchase a car online, the escrow transaction process typically begins once both parties agree on the price. The buyer sends the agreed amount to the escrow service, such as Escrow.com. The funds are held in the escrow account during the inspection period, which can last a few business days. If the buyer approves the vehicle during this time, the escrow payment is released to the seller. If they reject the vehicle, the funds are returned to the buyer's bank account.
---
What should sellers be aware of during an auto escrow transaction?
---
How does the inspection period work in an online car purchase?
---
Is it safe to buy a car online through eBay Motors?
---
How much does it cost to use Escrow.com?
---
How do I avoid escrow fees?
---
Why is escrow so expensive?
---
Do you get escrow money back?
---
Who is responsible for an escrow mistake?
---
Is there a downside to escrow?
---
Is buying from a car dealer safer?
---
Important Vehicle Transaction Resources