Selling a car on eBay can be a good choice if you want to get rid of your old vehicle. With the option to sell your car nationally and ship it to its destination, or to make your listing visible locally, eBay gives car owners options — options they couldn't find anywhere else, until recently.

Alternatives to eBay
If you're thinking about trying to sell your car online, eBay may seem like the best pick. However, it's far from your only option these days. Alternatives to eBay include:
Social media. There are plenty of Facebook Groups designed to help people buy, sell, and trade vehicles. You can also list your car on Facebook Marketplace. Comparable options include mobile-first marketplaces (apps) like OfferUp.
Your local classified ads websites. Craigslist serves the nation, but most cities and counties have their own dedicated classified ad websites around, such as the Denver Post Marketplace for Denver.
A used car selling platform. PrivateAuto is a great example of a platform where you can list your car to sell it locally or nationally, without entailing the fees of a site like eBay. Plus, PrivateAuto is built to help people buy and sell cars, so you'll get access to handy tools.
Still think that eBay is right for you? Listing on eBay is easy with just four steps required for your ad to go live.
Selling a Car on eBay: Step-by-Step Guide
Since its launch, eBay Motors hasn't changed too much as far as its interface is concerned, and that makes it a familiar platform for listing and selling vehicles.
1. Set Up Your Account
Before you can make any listing on eBay, you'll need to register an account. After you register your normal account, you must create a selling profile so you can gain access to listing tools. eBay may also require verification in efforts to cut back on fraud.
To verify your account, you will need:
Credit or Debit card, OR
Checking Account
After you enter your card or account details, eBay will make sure your name and info matches that associated with your account. You'll then decide whether to pay your future selling fees using this payment method or by adding another payment method.
2. Gather Information About Your Car
To help you get ready to list, eBay has a sell your vehicle checklist, which they highly recommend you use. In this step, you must gather information such as:
Your car's title (If you've lost your title, you'll need to replace it.)
Your car's vehicle identification number
Your vehicle's history
Your DMV's local requirements
This step can take time, but you must only go through this process once no matter how many places you plan to list your car.
3. Photograph Your Vehicle
The key to an excellent car listing is first-class photos. When people browse cars online, they expect detailed pictures that will allow them to judge the car's condition and any potential cosmetic damage. You need to take photos from many angles, both inside and outside.
Photos are also a good way to showcase your car's features at a glance (think navigation system, sunroof, etc) because most everyone will go through the photo gallery before ever scrolling down to read the description. That means, if you don't take high-quality photos that catch their attention, you'll miss out on a lot of potential buyers.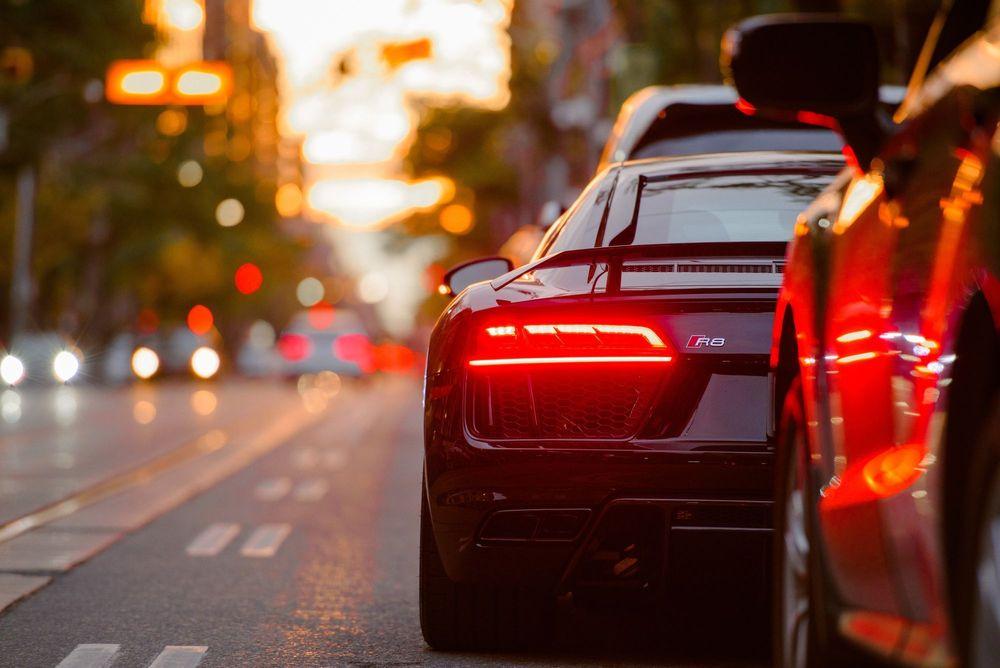 4. Create Your Listings
With photos and information in hand, you can create your car's listing. During this step, you'll want to add as much pertinent information as possible while laying it out in a way that's easy to read. The hard part is pricing your vehicle, which you must do in this step. You should research the car's Kelley Blue Book value to inform your decision.
Once you have a price in mind, decide on the pricing model you wish to use:
"Buy It Now" where someone can purchase your car outright for the list price
"Make an Offer" where someone can offer you less than your list price
"No Reserve Auction" where people can bid, and it goes to the highest bidder no matter how low the bid
"Reserve Auction" where people can bid, but it must get above a certain price for a winner to be declared
After that, you can choose the payment methods you'll accept and specify whether your vehicle is available for local pickup or shipping, or both.
5. Be Responsive
Being responsive is one of the most crucial steps required to sell your car once it's listed. As long as your listing is live, you should actively manage it and respond to messages and questions as soon as possible. People may request more photos of specific elements or ask for additional details that may require you to do some research on the car's make and model. It's up to you to determine how much time your car's sale is worth.
Ultimately, if you want to make the sale happen fast, you need to be available for people's questions. You may also consider listing on other platforms at the same time so you can get your car in front of as many people as possible.
Sell Your Car Online Without the Hassle
Has "how to sell my car" entered your thoughts? At PrivateAuto, we believe the process should be hassle-free. That's why we've created a platform designed specifically for buying and selling used vehicles. With our handy tools, you won't have to deal with the hassles of other platforms, and you'll enjoy secure messaging, no advertising fees or expiration, and state documents that you or the buyer can sign online.
With PrivateAuto, selling a car is an expedient and enjoyable process. So, what are you waiting for? List your car on PrivateAuto today.
A valid VIN or License plate is required to list your car on PrivateAuto. 
Learn more