When it's time to swap out your old ride for a new set of wheels, you need to know how to sell it quickly and for a great profit. Find out "how to sell my car" with these simple steps. Review the steps you should take to prepare, list, and safely sell your vehicle without the hassle of a trade-in at a dealership.
Clean Up Your Car
Mud-covered fenders may be a cool look for an off-road Jeep on the trail, but it won't likely get you the best selling price when it's time to list your ride. Don't take photos of a dirty vehicle or let a potential buyer see the outside covered in mud or the inside covered in trash and clutter.
Give your ride a thorough cleaning to put your best foot forward. You can pick up car shampoo and an automotive vacuum to do the work yourself, or you can spring for professional detailing for convenient cleanup. Try to keep it looking fresh for any test drives.
Consider Any Necessary Repairs
You can sell everything from a junker to a slick custom car, but you may not get the full value for your vehicle if you're selling it with known mechanical or cosmetic issues. Carefully inspect your ride or take it to a trusted mechanic to see if any issues should be addressed before listing it. A brake pad replacement or suspension overhaul may be a worthwhile investment that increases your selling price more than the cost of the repair.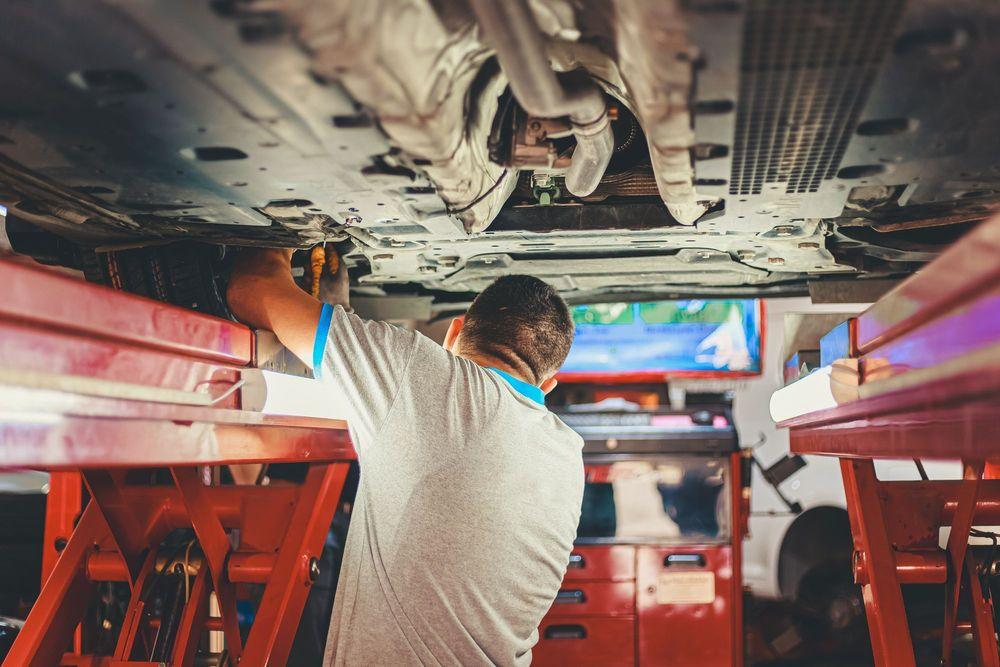 Gather Your Paperwork
You'll need a stack of paperwork to legally sell your vehicle. There are also some other documents that sellers will likely ask for. Be sure you review the necessary paperwork for your specific state, but use this general list to get you started:
Bill of sale
Title
Maintenance records
Use a Valuation Tool
You may think your ride is invaluable, but many buyers may put a different price tag on it. Consider using an online valuation tool to find out what your vehicle is worth.
Valuation tools like the Kelley Blue Book Instant Cash Offer tool can show you estimates of the trade-in value and private sales value. These estimates are not only based on the make, model, and year of your vehicle, but also its condition and your local market.
Use a Listing Site
Once you get a ballpark price for your vehicle, it's time to show it off. You can rely on a simple window sign to do your marketing for you, but you're not likely to reach a very large audience with this strategy.
You can sell your car on Craigslist to reach more motivated buyers. One benefit of using an online listing service is that you can connect with potential buyers in your area and buyers who are willing to travel to find the perfect vehicle.
Of course, there are some downsides to using sites like Craigslist or Facebook Marketplace. These sites make it easy to communicate with buyers, but they don't offer secure payment options or other features to keep you safe as you connect with strangers.
Create an Accurate, Detailed Listing
Your online listing should include many details to avoid wasting your time or missing out on the best price. Here are some important details to include when learning "how to sell my car":
Make, model, and year of your vehicle
Current mileage
Trim level and other features
Detailed photos of all angles
Close-up photos of any known damage
A description of the vehicle's history
Cars in any condition can be sold online, so there's no use in trying to hide mechanical issues or cosmetic damage. A car sale could fall through if the prospective buyer finds you've been deceptive, so it's best to stay honest and clearly describe your vehicle.
Prepare for Test Drive Requests
When you list your vehicle on an online site, particularly if you've made a clear, competitive listing, then you can expect many texts, phone calls, or messages, depending on the communication method you've given. Expect buyers to want to see your vehicle and test drive it before making an offer.
Make sure you have auto insurance that covers this event. Ask to see the prospective buyer's driver's license before letting them get behind the wheel. Schedule a meetup at a safe location and, if possible, bring a friend along. Don't let anyone drive off alone with your vehicle, but always go along on a test drive.
Avoid Personal Checks and Other Risks
When you receive a good offer for your vehicle and you're ready to accept it, be sure you aren't being conned. There are many scams you could be exposed to during the car-selling process.
One is accepting a personal check or cashier's check. It's very easy for a buyer to forge a personal check or write one without having the necessary funds. You may sign over the car title and legally lose possession of the vehicle before you discover the scam. Only use a verified funds transfer process to sell a vehicle to a private buyer.
Sign Over the Title the Right Way
You also need to make sure you're ready to sign over the title. This process involves sales tax and other steps. Some states have different requirements, like requiring a bill of sale, so review your local requirements at your state DMV.
If you don't legally sign over the title, then you may be responsible for any accident involving your recently sold vehicle. This is particularly true if the new driver doesn't register or insure their car and is at fault in an accident.
Remember to keep your license plate after selling your vehicle. This can be transferred to your new ride. Remove any garage door remotes and hand over all your keys and fobs when you sell your vehicle.
Use PrivateAuto for Car Selling Convenience
Ready for a hassle-free way to sell your ride? Use PrivateAuto for a safe and convenient listing and selling process. Find out how it works and "how to sell my car" for top dollar without worrying about scams and low-ball offers.