When you sell your car privately, you can get more than you would from a trade-in. Dealers will offer you the car's wholesale value. That is, they buy it to resell for a profit.
The difference between the wholesale and retail value could be several hundred dollars or even thousands.
If you want to get top dollar for your car, it makes sense to sell privately. Here are some simple steps to make selling your car easy and profitable.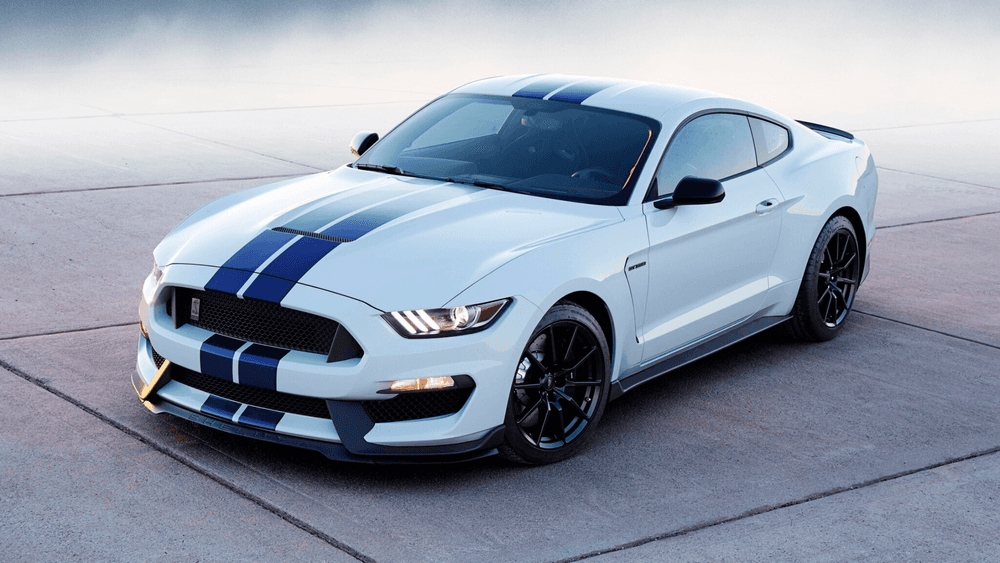 Gather Documents
Title. The titleholder owns the vehicle. When the sale is complete and you've secured the funds, you sign the title over to the new owner.
Odometer Disclosure. Federal law requires a mileage disclosure for vehicles less than 10 years old. In some states, you only need to provide the mileage on the title. Others require an additional document. Check with your state's Department of Motor Vehicles (DMV) to see what documents you need.
Warranty or As-Is Documentation. If you have a transferable warranty, you can get a higher price for your car. Make the documents and the provider's contact info available to your buyer.
If your car isn't under warranty, you'll want to clarify in writing that you're selling as is. The buyer is responsible for paying any repairs or maintenance after the sale.
Bill of Sale. This documents the terms and conditions of the sale. It should include the make and model or your car, the odometer reading, purchase price, and date of delivery.
You and the buyer will both sign the bill of sale. Be sure to have it notarized.
Service Records. Offer proof that you're selling a well-maintained car.
Vehicle History Report. You and the buyer should both be informed about the car's history. Has it been in an accident? Was it in a flood?
It's especially useful if you aren't the first owner. Even if you are, a history report helps build trust with your buyer.
You get a car history report included when you sell with PrivateAuto Premium.
Other Documents. Some states may require additional documents. California, for example, requires a valid smog certificate.
When you list your car on PrivateAuto, you automatically get state-specific documents. You and your buyer can sign them straight from the app.
Get a Car Inspection
You'll want to make sure your car's roadworthy before you sell. Work with a mechanic that has the proper training and experience.
Look for a mechanic who is ASE Certified.
The National Institute for Automotive Service Excellence (ASE) is a nonprofit organization founded in 1972 to support consumers in finding competent auto mechanics.
The lead mechanic should have the Master Automotive Technician ASE Certification. This means the mechanic is skilled at inspecting and repairing most cars and light trucks.
There are additional ASE certifications for hybrid and electric vehicles.
Get Your Car Detailed
If you want to get top dollar, your car will need to look good.
Wash and wax your car. Get the interior professionally cleaned. Replace old, worn-out floor mats with new ones.
Find Out What Your Car's Worth
Next, you need to come up with a fair asking price. There are a lot of factors that go into the market value of your car.
Location.
Price others paid for similar vehicles.
Vehicle condition.
Upgrades, extras.
There are a few online resources where you can get an estimate for your car in a couple of minutes.
Kelley Blue Book gathers data from wholesale auctions, car dealers, automobile manufacturers, rental fleets, and other related sources.
Consumer Reports is the trusted buyer's guide for all kinds of consumer goods. It estimates your car's value with data from Black Book, which was previously only available to auto dealers.
CARFAX. The CARFAX report determines the value based on the car's history. It factors in whether or not you kept up the maintenance schedule and if the car was in an accident.
NADA Guides. J.D. Power now owns the National Automobile Dealer Association (NADA). Pricing is based on dealership pricing by location.
Edmunds. The Edmunds tool collects data about the selling price of similar automobiles in your region to determine "true market value."
Take Photos
Keep in mind that most buyers won't even look at your ad if it doesn't have photos. An effective ad will have lots of interiors and exterior shots.
Find a place where you have plenty of room to walk around the car to get shots from several angles.
Bright sunlight makes for bad photos. Hard shadows distort images. The reflection on the exterior makes the colors look wrong.
Take the photos in the morning or late afternoon. Otherwise, take them when there's a cloud cover.
Take interior shots. Get photos of the instrument cluster, the shift terminal, and the seats.
Write the Ad
You'll want to place an ad that gets attention from qualified buyers. Let's say you're selling a red Toyota Prius. You want to get the people who are interested in a red Prius to look at your Prius.
Description
Start with the basics:
Year.
Make and Model.
Mileage.
Transmission Type - Manual or Automatic.
Color.
Number of doors.
Fuel type - gas, diesel, Hybrid, EV.
Highlight what makes your car great.
Upgrades- sound system, navigation, etc.
One owner.
Non-smoker.
No accidents.
Fuel economy.
Manage Offers
PrivateAuto's offer management tool lets you reject offers you don't want and keep others in play until you get the best offer. You can even send potential buyers from other listings a link to your PrivateAuto offer page.
Screen Offers For Scams
Advertising a car for sale online has the potential to draw scammers. At PrivateAuto, we protect both buyers and sellers by verifying their phone number, email address, and driver's license.
Always secure the funds before you transfer ownership. With PrivateAuto Premium, you can verify that your buyer has the money to buy your car. You can transfer guaranteed funds to your bank and get payment status updates.
Schedule a Test Drive
When you list your car for sale on the PrivateAuto platform, you get our free test drive scheduler.
Choose a location where you want to conduct test drives. Then add times that are convenient for you to meet with buyers.
Close the Deal and Collect the Money
When you close the sale, be sure to protect yourself against fraud.
Meet at your bank or the buyer's bank. Scammers often pay with a counterfeit cashier's check. If you meet at the bank where the buyer has an account, you can be sure that the check is genuine.
You could offer to pay the fees for the check. It's well worth a few dollars for security and convenience.
You can also securely exchange funds at your bank. If you call ahead and tell the bank manager what you're doing, he or she might set up a private area to complete the sale.
It's best to avoid exchanging funds after business hours. But if you can't, there are a few ways to protect yourself.
Cash only. Invest in that pen that detects counterfeit bills. You can find it at any office supply store and other retailers that sell office supplies.
Don't turn over the title or keys until the check clears. Make sure that the name and address on the check match the buyer's driver's license.
Escrow. This is common when selling to someone out of the area. Use escrow.com or another licensed escrow agent. The agent holds buyer funds and hands them over to you when you complete the sale. You'll need to verify the funds are in escrow before you deliver the vehicle.
Once you have certified funds in hand or have confirmed the funds are in your bank account, you can sign over the title.
Upgrade to premium and get paid quickly and securely.
Transfer guaranteed buyer funds to your bank account.
Pre-qualify your prospects - verify that they have the funds to buy your car.
Get payment status updates.
Conclusion
With a little time and effort, you can get a much better price for your car than you can with a trade-in.
Collect documents required in your state. Also gather maintenance records, a vehicle history report, and other documents to show proof that you're selling a well-maintained auto.
Clean up your car and replace worn-out floor mats. Get lots of photos outside and inside. Write your ad so that it shows buyers why you have the best deal.
Ready to sell? It's easy to get started. Begin by creating your listing on PrivateAuto today.