OfferUp is a popular site for buying and selling stuff in your local area. Items range from furniture to stereo equipment, clothing, and even vehicles. If you're looking at cars for sale on OfferUp or thinking about listing your vehicle there, here are five things you should know before taking the plunge.

#1 You'll find a lot more than cars.
OfferUp was originally launched in 2011 as an alternative to Craigslist. That means you're going to find a lot more than cars. However, while Craigslist offers a handy categorized layout of all the various products they let people list, OfferUp displays all items in your local area on one endlessly loading page.
While there is a search function, it's not as easy to narrow down your search unless you have a specific make, model or year in mind. Even then, user typos could leave some good finds out of the results. On the flip side, car sellers on OfferUp will have to realize that, while there are many buyers on the platform, the majority of people are shopping for small and mid-size items. For car sales, most buyers still go straight to local dealers, Craigslist and specialized listing sites.
If you want to minimize how much time you spend searching for a car, opt for a dedicated listing site like PrivateAuto. Advanced search functions let you quickly find cars that suit your needs. Meanwhile, sellers will enjoy verified buyers who are legitimately interested in buying a car.
#2 It's mostly a smartphone app.
While OfferUp does have a website where you can browse and list, the brand markets its smartphone app everywhere because that's really how OfferUp intends for buyers and sellers to use the platform. This can be a hassle, as it not only means downloading yet another app, but many people find websites far easier to use — especially when typing out a lengthy description of their vehicle or researching a potential make and model.
Even if you're okay with using OfferUp's smartphone app for your part of the deal, this does place a limitation on how many options you may have for buying or selling a car. Local sellers may stay away from the platform for this reason while many potential buyers simply might not think to use the OfferUp app during a car search.
For those seeking ease of use, PrivateAuto offers a seamless and intuitive user interface that will help you buy or list your car in mere minutes. No more wasting time formatting text or staring at the smallest screen in your house. PrivateAuto's website is smartphone friendly, but is fully featured in your favorite web browser, too.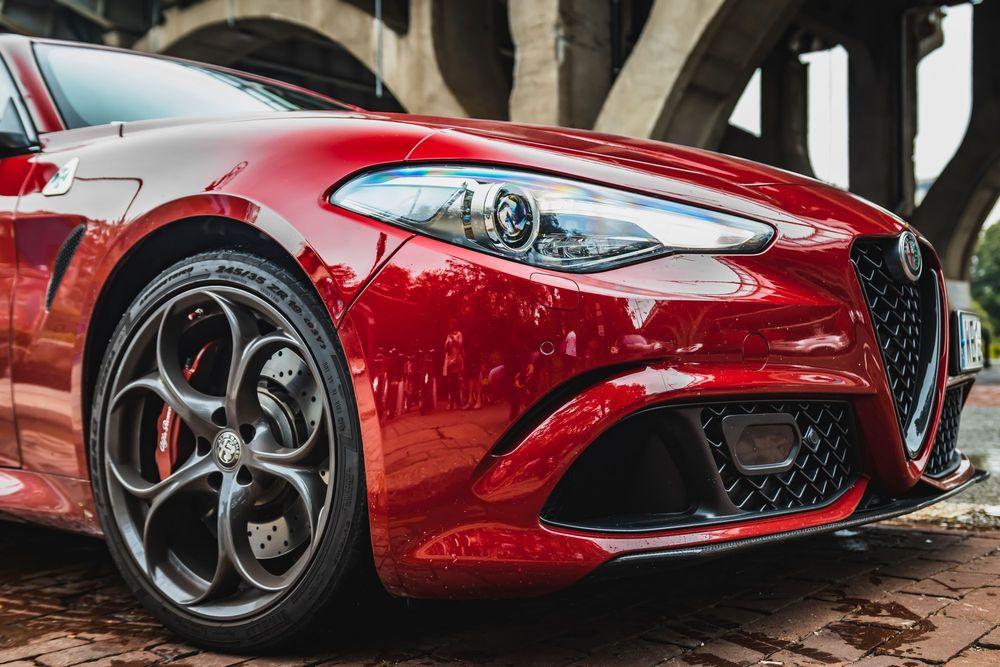 #3 Scams abound.
The cars for sale on OfferUp may not be legitimate. Unfortunately, scams are common on OfferUp -- especially for big-ticket items like vehicles. OfferUp simply doesn't have the robust vetting or security features of sites like PrivateAuto. Buyers and sellers alike have reported some scary stories regarding fraudulent individuals who left them in tough situations.
If you're going to use OfferUp, keep in mind that it's up to you to verify the person you're talking to is legitimate and honest. Of course, that can be hard and it also comes with risks. When using the platform, always listen to your gut and do your due diligence before money changes hands.
For those who don't want to take risks, turn to a trusted platform like PrivateAuto. PrivateAuto privately vets buyers and sellers when they join, without passing their personal information on to the other party. This allows all members to trust in the legitimacy of interested parties, without those parties having to exchange personal details to verify the other. This adds simplicity and confidence to every sale.
#4 There are limited transaction features.
While OfferUp does give buyers the option of making an offer using the app, OfferUp offers little in the way of features when it comes to money changing hands for a big purchase like a vehicle. Not only do you have to coordinate payment, but a used car sale also requires the parties to understand state law, transfer the title, and likely complete a bill of sale.
When it comes to knowing what paperwork you must complete, OfferUp is absolutely no help. PrivateAuto, on the other hand, gives you access to all the state-specific documents you need to complete your used car transaction with ease. No more staying up late reading the fine print or worrying whether you're in compliance with local laws. PrivateAuto makes it easy!
Plus, not only does PrivateAuto allows buyers to submit offers and negotiate with sellers, but the platform also offers direct pay options that will put the money right into the seller's bank account. For buyers who want a payment plan, PrivateAuto even has a financing partner who can set them up with a used car loan, all while the seller gets 100% of the selling price at the time of signing.
#5 It may take longer to close the deal.
Since OfferUp isn't exactly known for being a major marketplace where people buy and sell big-ticket items like cars, there's a good chance it will take you longer to buy or sell your vehicle if you only look for cars for sale on OfferUp. That, combined with the limited transaction features, lack of state documents, and other tools will ultimately slow down the process and make closing the deal take substantially longer.
If you want to get your used car transaction handled quickly and efficiently, turn to PrivateAuto. Our platform gives you confidence at every step thanks to identity verification, secure messaging, and a long list of tools that will inform your buying or selling decision. Get started now!