Why Finance a Used Car Through PrivateAuto?
Getting a private party loan is either not available, or it's a hassle. With the PrivateAuto app, applying for financing has never been easier.
3. Easy transactions.
Send Funds instantly to complete the deal in the parking lot
Car Loan Calculator
Estimated monthly payment
$276.22/mo
for 6 years
---
Loan Summary
---
Monthly Payment
$276.22/mo
*Disclaimer: The estimated payment is calculated using the vehicle price (excluding taxes and fees), along with the applicable lender rates for eligible buyers, the duration of the loan, and any trade-in value or down payment provided by the buyer. The acceptance of these terms by the seller is necessary for the agreement. Please note that the specific terms may differ.
Get a Used Car Loan in 4 Easy Steps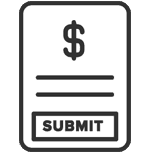 Apply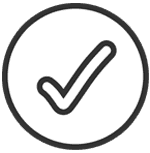 Get Approved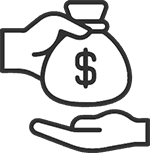 Get Funded
Buy a Car
With our integrated financing partner, getting a loan for a private-party used car purchase has never been easier. After you get approved, funds hit your PrivateAuto Pay account in as little as 2 days. Then they're ready to transfer instantly to the seller.
You can
browse used cars for sale

by owner
until you find the vehicle you like. Then you can get approved, after which you can schedule the test drive and close the deal. It's so smooth, you won't believe it.
Auto Financing FAQ
---
PrivateAuto is the only transactional marketplace for buying and selling cars privately.
Other marketplaces are actually "meeting places" because they are non-transactional; they don't actually provide the tech infrastructure to get a deal done. See the following comparisons:
-
PrivateAuto vs CarGurus
,
AutoTrader
, and other marketplaces
-
PrivateAuto vs Bring a Trailer
and other auction sites
-
PrivateAuto vs Carvana
and other dealers
PrivateAuto provides a marketplace, secure communication, a payment gateway, and many other features that allow a private party to easily buy or sell a vehicle. No exposing of personal information to strangers. No bloated costs. No inconvenience. Just pure transactionality.
---
How is PrivateAuto's car loan system better than other auto financing?
---
Why is it better to buy a car from a private seller?
---
How does PrivateAuto help vehicle sellers?
---
What is the best time of year to buy a car?
---
Can a good credit score help me get a lower interest rate?
---
What is the best vehicle loan term?
---
*Account services are provided by USALLIANCE Financial, a licensed and insured banking institution. PrivateAuto does not facilitate or handle any funds throughout the transaction. All funds are in the custody of USALLIANCE.