What Is The Process For Getting License Plates In Colorado?
In Colorado, vehicles are required to have both front and rear license plates.
(Every US state requires a rear license plate. Some states require a front license plate, while other states don't.)
Here are the steps for getting a new license plate from the Colorado Division of Motor Vehicles (CO DMV.)
Provide proof of ownership. Before you can register your vehicle in Colorado, you must provide proof of ownership, such as a Colorado title or bill of sale.
Pass the emissions test (if applicable). If your car is older than seven years or is a diesel, you may need to pass an emissions test before registering your vehicle in certain Colorado counties.
provide used vehicle insurance. Colorado requires drivers to carry minimum liability insurance coverage, which must be valid at the time of registration.
Complete a VIN verification. If you are registering an out-of-state car or if your car has been modified, you will need to complete a VIN verification with elected officials, licensed Colorado emissions testing station, or licensed Colorado dealership.
Complete the registration application. You can download the registration application from the Colorado Department of Revenue website or provide it from a county motor vehicle office.
Pay registration fees. The vehicle registration fee is based on the vehicle's weight, model year, and location.
Submit the application and fees. You can submit your application and fees in person at a county motor vehicle office, by mail, or online through the Colorado Department of Revenue website.
Receive your license plates. Once your application is processed and your fees are paid, you will receive your license plates in the mail. You will also receive registration stickers that must be affixed to the license plates to show that your vehicle is registered.
Install your license plates. You should install your license plates on your vehicle as soon as you receive them. The front plate must be mounted in a visible location on the front of your car, while the rear plate must be mounted in a visible location on the rear of your car.
Colorado License Plates Costs
There are many different types of license plates: passenger license plates, commercial vehicle plates, special license plates, trailer plates, and motorcycle plates.
License plates measure 6 by 12 inches and are rectangular (motorcycle license plates are smaller, measuring 4 by 7 inches). They are made of aluminum, which is durable and resistant to rust.

The Colorado license plates have unlimited characters (across the 50 states, license plates have anywhere from six to eight characters).
How Much Is a Standard License Plate In Colorado?
A standard set of Colorado license plates costs $3.78.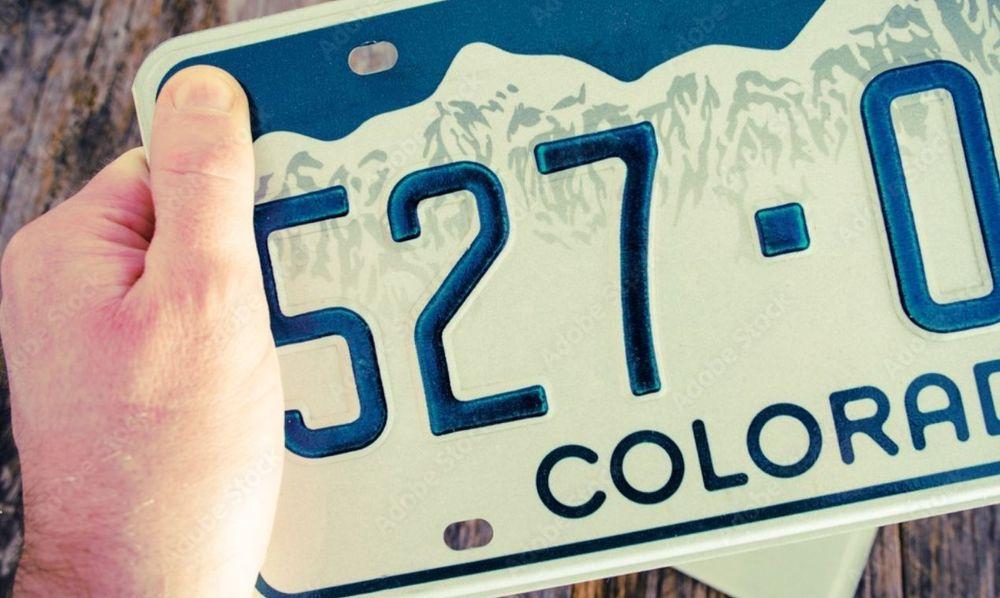 Passenger vehicles, commercial motor vehicles, motorcycles, permanent trailers, trailer coaches, and park trailers all have a standard Colorado license plate that confirms registration and helps identify them.
A standard license plate is issued in any of the following scenarios:
Purchase of a new vehicle
Replacing a stolen plate, lost, or damaged
Surrendering a special interest license plate and replacing it with standard license plate
How Much are Personalized Plates?
Instead of a standard license plate, you can have a creative message or a unique combination of characters displayed on both the front and back of your vehicle.
When applying for a personalized license plate, you must explain the meaning behind your chosen message, avoid offensive or misleading numbers, and choose a combination of up to seven characters.
Before submitting an application, you need to check the availability of a personalized plate message. Failure to provide an explanation for your chosen plate may result in your application being declined.
Getting a personalized license plate costs an extra $50 over the normal registration fee, and renewing it costs an extra $25 on top of the renewal fee.
Specialty License Plates Fee
You can choose from a variety of specialty license plates in Colorado. The fee for specialty plates varies from $50 to $80.
Some of the available options include:
Rocky Mountains: $60
Colorado Avalanche: $50
Adopt a Shelter Pet: $80
Breast Cancer Awareness: $75
Military License Plates Fee
Colorado military license plates are a type of specialty plate that can be provided by active duty military personnel, veterans, and their families.
The cost of Colorado military plates varies depending on the type of plate and the vehicle. Standard military plates cost $50, while personalized military plates cost $100.
It may take several weeks to receive your Colorado military plates after you submit an application. The plates must be renewed annually, along with vehicle registration.
Colorado offers a variety of military license plates, including plates for:
Army
Navy
Air Force
Marine Corps
Coast Guard
POW/MIA.
Alumni License Plates Fee
The cost of Colorado Alumni license plates varies by plate type and vehicle type.
Standard Colorado Alumni license plates cost $50, while personalized plates cost $100. Additionally, there may be additional fees associated with the plate, such as a one-time production fee.
After submitting an application for Colorado Alumni license plates, it may take several weeks for the plates to arrive. The plates must be renewed annually along with the registration of the vehicle.
The Colorado Opportunity Scholarship Initiative receives $25 from the sale of every standard Colorado Alumni license plate and $50 from the sale of every personalized plate.
Disability License Plates Fee
Disability plates are special license plates issued in Colorado to people with qualifying disabilities.
In Colorado, disability license plates cost the same as standard license plates. Drivers must must meet the requirements for disability license plates as set forth by state law. This includes people with mobility impairments, legal blindness, or certain medical conditions like chronic pulmonary disease or congestive heart failure.
They also must provide proof of their qualifying disability to the Colorado Division of Motor Vehicles.
Colorado DMV Registration Renewal Fee
The cost of renewing a car's registration in Colorado ranges from around $25 to $150. Additional fees may apply depending on the age of the vehicle, its weight, and other factors, so make sure to check with your local motor vehicle department.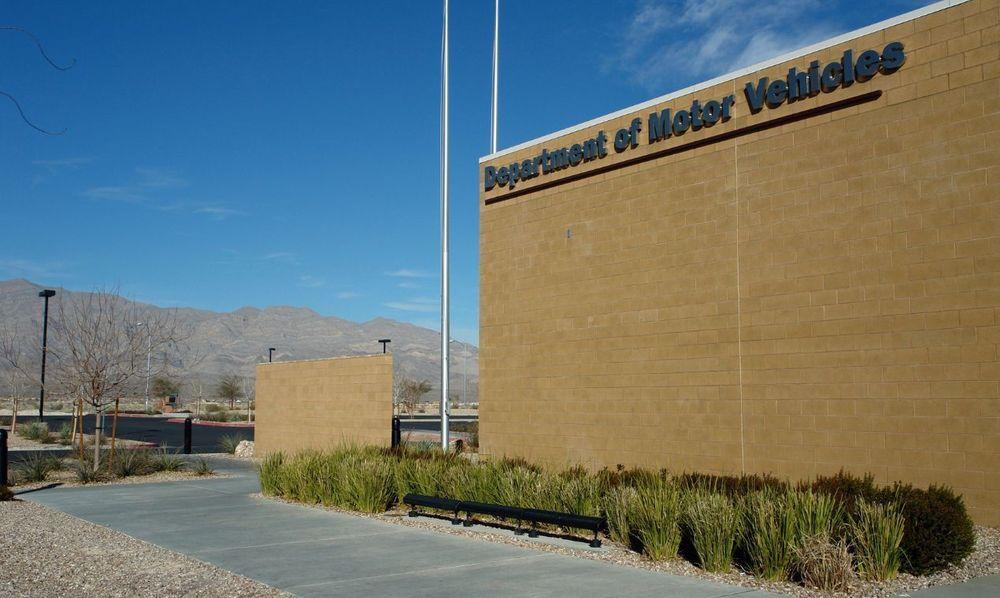 In Colorado, there are several ways to renew vehicle registration:
In-person
Online
Renewal kiosk
Here are the details on each option:
In person: vehicle owners can renew their registration in person at a Colorado DMV or county motor vehicle office. To renew in person, vehicle owners must bring their renewal notice, proof of insurance, and the renewal fee. The renewal fee can be paid in cash, check, or credit card. If the vehicle's registration information changes, such as the owner's address or name, additional documentation may be required.
Online: through the Colorado Division of Motor Vehicles website, car owners can also renew their registration. Vehicle owners must enter their license plate number and the Vehicle Identification Number (VIN), which can be found on their registration renewal notice, in order to renew their registration online. You can pay with a credit card or an electronic check.
Kiosk: self-service machines known as Colorado renewal kiosks can be found in a variety of open spaces across the state. To use a kiosk, drivers must bring their registration renewal notice as well as payment for the renewal fee, which can be made with cash, check, or credit card. After scanning the barcode on the renewal notice, the kiosk will prompt the user to confirm their information, pay the fee, and print a receipt.
Each state has different requirements for how often license plates need to be renewed. Colorado drivers are required to renew their registration annually.
Being late on registration renewal can lead to late additional fees, fines, and other problems when pulled over for a traffic stop. To avoid this, it is important to pay careful attention to the registration expiration date.
Transferring an Colorado Car Title
If you've recently purchased a used car, you'll need to apply to the Colorado DMV for a title transfer.
Before you can get a license plate, your request to change the title of your car must be processed.
Here is what you need to submit to your county motor vehicle office
Proof of insurance
Valid form of identification
Completed certificate of title
Payment for the title transfer fee: $7.20
Completed odometer disclosure
A bill of sale (for sales tax purposes)
See our guide to transferring an Colorado car title for more detailed info on the title transfer process.
Register Your Vehicle with the Colorado DMV
In Colorado, you must register your vehicle in person. To make things more efficient, title transfers and car registrations in Colorado are done simultaneously.
An initial registration must take place in person at a county clerk's office in the motor vehicle owner's county of residence, by submitting the following:
A completed registration application (Form DR-2395)
Proof of ownership
A valid emissions test (if applicable)
Proof of insurance
Identification
License plate fee: up to $100
Registration fee: varies based on vehicle weight, age, and location
Registration fees can be calculated on Colorado's DMV website in a matter of minutes.
After you submit the required paperwork and pay the Colorado fees, the Colorado DMV will mail you the registration documents and license plate tabs within three weeks.
Along with a completed transfer of title and registration, to complete the registration process, you'll need to provide proof that you own the car, such as a bill of sale or title certificate.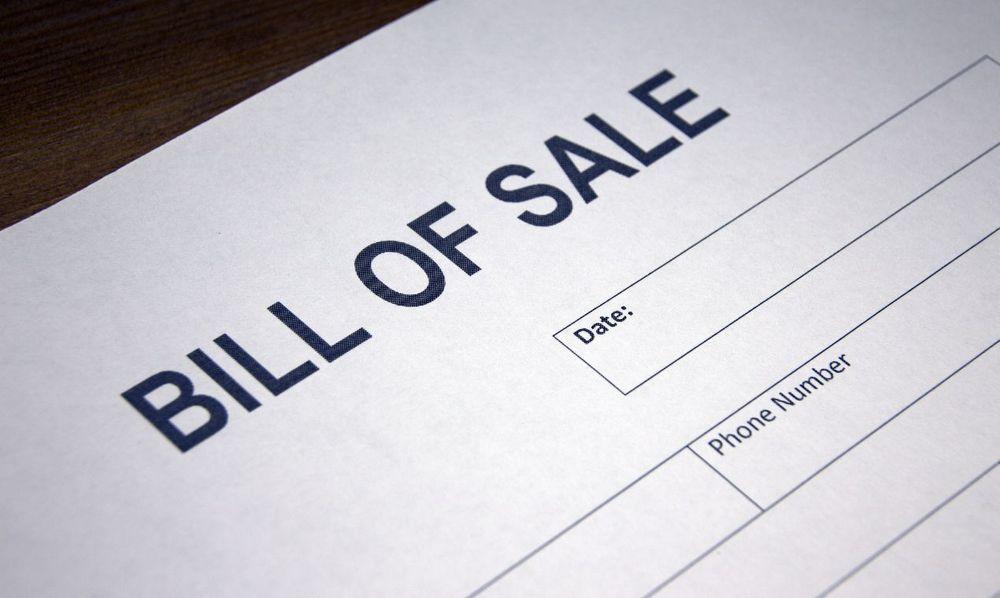 The Colorado DMV website provides useful information regarding vehicle registration requirements, along with instructions for how to apply for a plate.
How to Order License Plates In Colorado
There are two ways to order a license plate in Colorado.
In person at local DMV offices
Online via the Colorado DMV website
By mail
Whether you apply online, by mail or in person, you need to fill out an application form that includes your personal information, address, and vehicle registration info.
Once you have submitted the form, you will be asked to choose the plates.
If you order online or in person, you can pay with a credit card, debit card, or electronic check.
How To Register a Car In Colorado From Out Of State?
To register an out-of-state car in Colorado and get a Colorado license plate, you'll need to submit the following:
Colorado driver's license
Colorado insurance
Proof of vehicle inspection
provide a VIN verification
Bill of sale
License Plate Replacement Fees
In some cases, the Colorado DMV may require you to change your license plates. If your license plate is lost or stolen, contact the DMV or go to an authorized third party office to have it replaced with new numbers and letters.
You will need to submit the following to your local DMV:
Payment for fees (different for each county)
Colorado Temporary License Plates
In Colorado, the price of a temporary license plate depends on several things, such as the type of vehicle, how long the temporary plate will be used, and any other fees that may apply. They can cost between $5 and $60.
Temporary license plates are valid for 60 days in Colorado.
How To Check If a Car Has Colorado Back Fees?
Before purchasing a used car in Colorado, identify whether it has back fees—or you could be liable for them.
The first step is to get the vehicle identification number from the seller. With the VIN, you can contact your local DMV and request a title search. The Colorado MVD will be able to tell you if there are any unpaid fees associated with the car, such as registration fees or parking tickets.
Buy or Sell Used Cars with PrivateAuto
Complete the sales process easily and legally with the help of PrivateAuto. Our technology-driven platform helps you find verified buyers and sellers, sign documents online, and receive state-specific steps to complete the sale.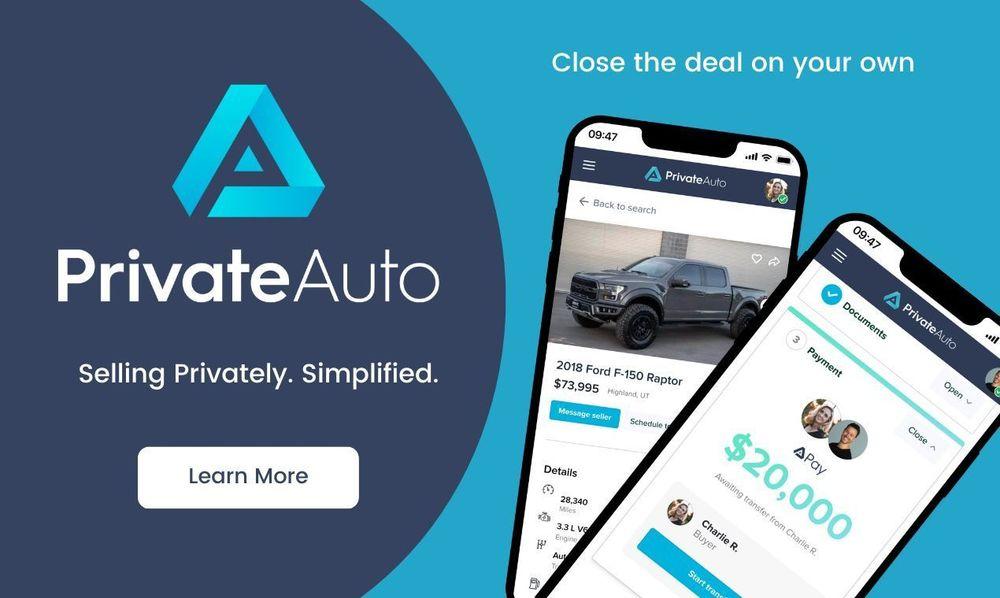 FAQ on Colorado License Plates
How much is the registration late fee in Colorado?
After the initial 90-day registration period, a late fee of $25 per month, up to a maximum of $100, is assessed for late registration of a vehicle.
Where is the ownership tax on a Colorado registration?
On the back of your registration receipt, you will find the specific ownership taxes you paid for a registration year. The ownership tax replaces the personal property tax. This tax can be applied even if the vehicles are not being used.
One of the primary responsibilities of the county commissioners is to collect property taxes. Tax money pays for county services like animal control, building permits, and alerts in case of an emergency. Property owners can pay property taxes online by visiting the county website.
On the county's website, property owners can also find their property records, the taxable value of their property, and other information about their property.
Does Colorado offer digital license plates?
Colorado provides digital license plates through the Rplate Pro program. Using e-ink technology, these digital license plates can display information such as the license plate number, registration status, and other custom messages.
How to get a license plate fee estimate ?
To get an estimate for the license fees and application fees for renewing your license online, you can visit the website of your county's DMV. The local DMV website includes fee calculators that allow you to enter your license type and renewal period to get an estimate of the total fees.
What are some important facts about license plates in Colorado?
If you're a resident of Colorado, getting license plates for your car is a key step in complying with state law. The process can be confusing, especially when it comes to understanding fees and navigating the county governance structure that oversees the registration process.
The purchase price for license plates will depend on the type of car and the registration period. Once you've provided the registration fee estimate, you can visit your county's Board of County Commissioners or Recorder's Office to complete the registration process.
When it comes to county governance, it's important to understand how license plate registration fits into the larger county budget. Some counties in Colorado offer assistance programs for low-income residents to help cover registration costs. The county building can provide public records and property information, as well as emergency alerts and employment opportunities.
Completing the title for your vehicle is a crucial step in providing license plates in Colorado. While the title completion process ensures that you are the rightful owner of the vehicle and have the legal right to register it.