Interpreting the Manheim Used Vehicle Value Index
Manheim's vehicle value index is based on wholesale used car prices. While some think that a wholesale price drop predicts retail used car prices dropping, that's not necessarily the case.
The Manheim report did estimate retail used vehicle sales as being down 13% year over year, using "a same-store set of dealerships selected to represent the country," but it's important to recognize that an estimate is not actual data. Manheim concedes that the estimates were likely more extreme than actual sales, but concludes that "used sales momentum likely faded in October."
Here's what the Manheim data probably means for used car affordability in the near future:
Retail prices will follow wholesale prices and the retail used car market will see a price drop.
Due to uncertainty in the resale market, dealers are giving even less for trade-ins and are trying to protect themselves from further decline in retail value.
(Here at PrivateAuto, we're big fans of cutting out middlemen. We connect used car buyers and sellers to one another, and give them the tools to get the deal done.)
Exotic Cars Taking the Biggest Hit
In the realm of used vehicle sales, "exotic cars have seen the biggest correction," says PrivateAuto CEO Brad Parker. "We had this crazy situation where inventory was low and people were bidding $10,000, even $20,000 over book value for exotic cars."
It's no surprise, then, that we're seeing exotic car prices dropping most severely. Other types of vehicles, however, are not immune.
"Watching some of these auction sites," Parker notes, referring to some of PrivateAuto's competitors, "we're now seeing some cars sitting there for days or weeks and nobody's bidding. This wasn't happening before."
Our Used Car Market Forecast
We think used car prices are dropping and will continue to decline over the coming months. Here's why.
Lots of Buyers Bought the Peak
"The past two years have set the vehicle industry up for a price correction," Brad Parker notes, citing a perfect storm of low inventory and record-low interest rates. This perfect storm inflated used vehicle prices dramatically as many consumers bought the peak.
High Interest Rates a Barrier to Entry
Rising interest rates are cooling more than the real estate market. Given that about 70% of purchased cars are financed, Parker notes that current interest rates could double the monthly payment of a car compared to the same car purchased a year or two ago. "A lot of folks are opting to wait it out, rather than pay the high monthly payments they'd get with today's interest rates," he says.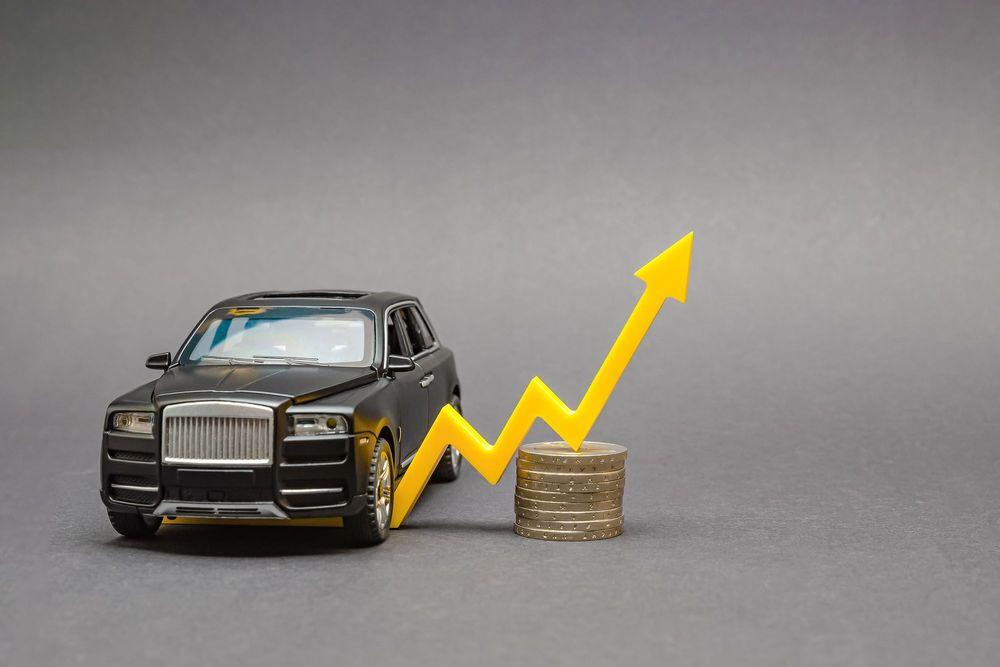 Curious what your car payment might be? See our car loan calculator to find out!
A Lagging Economy Has Buyers Spooked
Consumer confidence declined in October, indicating that many fear a recession (note: by most definitions, we are not currently in a recession as of November 2022). Recession fears could have folks opting to drive their cars for longer, leading to lower demand for used vehicles.
On the other hand, some buyers—especially the minority who pay cash—could choose to buy used cars instead of new, creating a bit of upward pressure on prices. Probably not enough to counterbalance the other factors we're discussing, though.
Supply Chain Issues
Supply chain issues, especially for computer chips, keep new car inventory suppressed and new car prices inflated. This trend will continue well into 2023. This could exert an upward push on used car prices: if would-be buyers face a long wait to get the new car they want, they're more likely to consider buying used.
Will There Be a Used Car Market Crash?
We certainly don't see the average used vehicle price increasing over the coming months. But neither do we expect it to crash.
Given high demand for vehicles, combined with low inventory of many new vehicles, we think a major drop in prices is unlikely. What is much more probable is a plateau or minor correction.
Will Used Car Prices Drop in 2023?
Barring unforeseen events—such as the pandemic of 2020 and 2021—we expect used car prices to trend lower well into 2023. While we're not predicting an absolute crash, we think the correction is just getting underway and will take 4-8 months (or even more) to work itself out.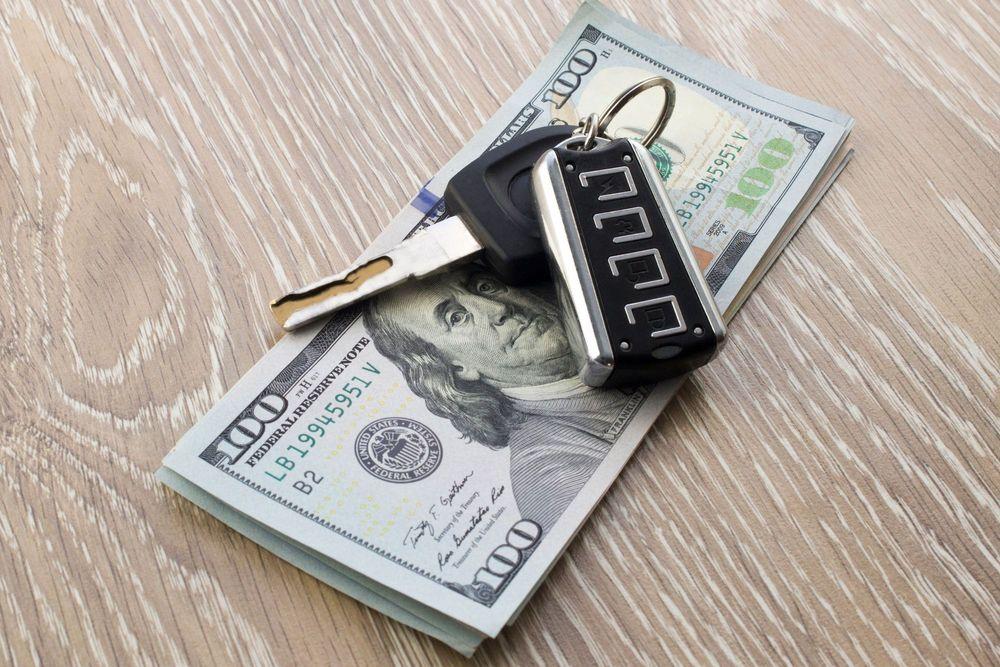 Looking to Sell a Used Car?
If you'd like to sell your used vehicle, you won't find a better place to sell it than PrivateAuto. We provide an end-to-end solution to help you get the deal done, while keeping your personal info secure. Learn more about how PrivateAuto works.
"We feel PrivateAuto is entering the market at the perfect time," says Brad Parker. "Our technology makes it safe and simple to sell your car privately and keep more money in your pocket. Exactly what consumers need right now."
In the Market for a Used Car?
PrivateAuto is the only platform that allows you to purchase a used car conveniently and securely with the following advantages:
Keep your personal info secure with in-app messaging
Make offers on as many cars as you like
Apply for vehicle financing in our app
Send instantaneous payments of any amount
E-sign the bill of sale with the seller for legal proof of transaction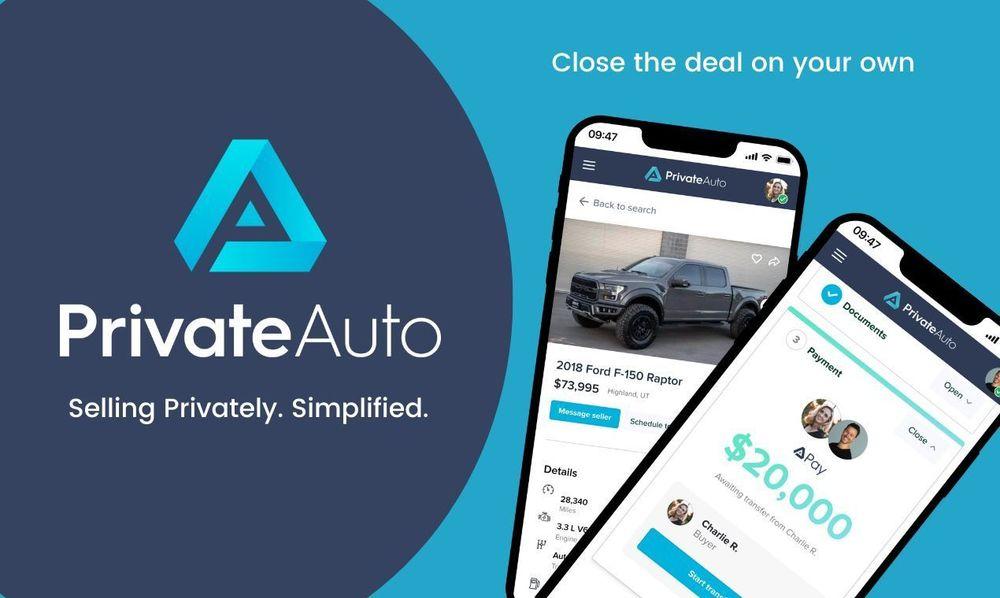 Used Car Pricing FAQ
Are used car prices dropping now?
By some estimates, used car prices are dropping. We think they will continue to decline, though by how much is anyone's guess.
You are much more likely to get a good deal on a used vehicle if you cut out the middleman and buy from a private seller.
Why are used car prices dropping?
The economy is complex and dynamic, and it's difficult to attribute changes in used car prices to a single factor. Here are some factors that almost certainly are affecting prices of used vehicles:
The Federal Reserve continues to raise interest rates
Median household income fell slightly in August 2022
Financial news tends to be gloomy (example: layoffs), leading to lower consumer sentiment
Car shoppers are probably choosing to drive their current vehicle longer and delay purchasing another car
Will used car prices go back to normal?
Used car prices may not ever go back to 2017 levels, given the demand for vehicles and the rate of inflation. While they may dip a bit, we're probably at a new normal in the used vehicle market.
Will 2023 be a good time to buy a car?
2023 should be a good time to buy a used car, with inventory high and prices stabilizing. We certainly don't expect to see the sort of massive price increases we witnessed in 2021.