Auto Loan Calculator
Estimated monthly payment
$276.22/mo
for 6 years
---
Loan Summary
---
Monthly Payment
$276.22/mo
*Disclaimer: The estimated payment is calculated using the vehicle price (excluding taxes and fees), along with the applicable lender rates for eligible buyers, the duration of the loan, and any trade-in value or down payment provided by the buyer. The acceptance of these terms by the seller is necessary for the agreement. Please note that the specific terms may differ.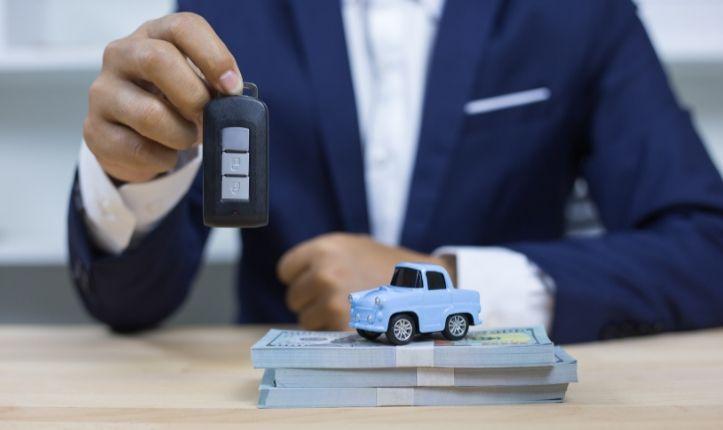 What Are Auto Loans?
A car loan is money you borrow, usually from a financial institution, to purchase a vehicle. It is usually a personal loan. Rather than using your own money, an auto loan allows you to use the lender's money to buy a vehicle.

In most cases, you will pay interest on a car loan. Interest is essentially the fee that the lender charges you to borrow their money. Interest rates vary depending on your credit score, the lender, and the current state of the economy, but tend to range from 3% to 12%. When you make your monthly auto loan payments, your interest payments will be included in the payment amount, similarly to a home mortgage.

Types of Car Loans
Depending on whether you're buying a new or a used vehicle, you'll have a couple of car loan types to choose from. Let's take a look at what each type of car loan entails.
New Car Loans
New car loans are used to make a car payment on a new vehicle. Due to the price of a new car being higher than that of a used car, loan amounts on new vehicles can be high. However, interest rates on new car loans can often be lower than for used car loans. For new car loans, using credit unions or a traditional bank (such as Wells Fargo or Bank of America) can often net you more favorable terms than dealership financing.

Used Car Loans
A used car loan is used to finance the purchase of a used vehicle. Car dealers often offer vehicle loans on used vehicles, but these dealer loans often have higher interest rates than you could find elsewhere. You're better off going through a loan pre-approval process with financial institutions such as banks or credit unions.

When buying a used car from a private seller, the financing process can be cumbersome. Unless you're purchasing through PrivateAuto.

While some lending institutions offer private party auto loans, you're in the middle running around trying to pull it all together. You've got to apply to the bank or credit union, get an approval, then go to the private seller with your approval. (In the meantime, they may have sold the car to someone else.)

Then, when you close the sale, you've got to coordinate between the lender and private seller to get the seller their funds.

A Better Way to Do Private Party Auto Loans
With PrivateAuto, you're in control. Apply for financing within our app and get immediate approval. When approved, your profile will show "verified funds," helping you stand out from other buyers. After you and the seller agree on a price, you'll meet and complete the transaction.

Our app will prompt you when to initiate payment (after the bill of sale has been e-signed by both parties) and the seller will instantaneously receive the funds. It's glorious.

Auto Refinance Loans
Auto loan refinancing allows you to replace a current vehicle loan with a new vehicle loan. Just like mortgage lenders allow for a mortgage refinance option, vehicle loan lenders offer auto loan refinancing at varying loan refinance rates.

You'll need a fair credit score (640 or above) to get a vehicle refinance loan. An auto refinance calculator can help you determine whether refinancing is the right option for you.
Lease Buyout Car Loans
Lease buyout loans are used to purchase vehicles with auto leases. For example, if you're leasing a vehicle but want to become its owner, you can use a lease buyout loan to purchase said vehicle.
Car Loan Fees
An auto loan does not only include the car price. It can also include the many added fees of purchasing a vehicle, including sales taxes, document fees, and insurance fees.

Sales Taxes
Most states in the US collect a sales tax on vehicles purchased by residents. The tax will depend on whether you're buying a used or a new vehicle, with
sales taxes on used vehicles
typically being lower. Different states have different used car sales tax rates, so you might want to use a
sales tax calculator
to determine the sales tax in your state.
Document Fees
The process of buying and selling vehicles
involves some paperwork
. Car insurance documents, the
bill of sale
, and proof of registration are just some of the documents needed for a successful vehicle sale. Often, you can include document fees in your vehicle loan.
Title and Registration Fees
Once you buy a vehicle, you will need to pay for the
car title
and
registration
fees, which vary from state to state. You can sometimes include these fees in your auto loan, or pay for them upfront with cash.
Auto Insurance Fees
You need car insurance for every vehicle you purchase. Insurance quotes vary depending on the vehicle type, how properly it has been maintained, and how much coverage you want.
Used vehicle insurance
can be cheaper than new car insurance if the vehicle in question costs less money to repair.
You'll need to decide whether to get full coverage insurance or liability insurance on your vehicle. In the event of an accident, full coverage will pay for any repairs to your car, as well as pay for damage to other people and other vehicles. Liability insurance covers other parties only. Obviously, full coverage costs more.
In most states, liability insurance is mandatory and full coverage is optional.
Auto Loan Rates
An auto loan interest rate is the amount a lender charges a borrower for the auto loan. Loan rates for vehicle loans largely depend on your credit score. Auto loans for bad credit scores typically have a higher interest rate, while low rates are reserved for fair and excellent credit scores.

Interest rates can vary slightly from lender to lender, but can fluctuate wildly from year to year with changes in the economy.

What Is the Term on a Car Loan?
A car loan term is a timespan within which you have to complete your car loan payments. Typical term lengths for auto loans range from 36 to 84 months, though some lenders accept shorter terms (12-24 months).
How to Find the Best Car Loan Calculator?
A good auto loan payment calculator should help you estimate your monthly car loan payment. Auto loan calculators should include the type of the vehicle, the trade-in value of the vehicle, and your credit score to determine how much you can expect your monthly payments to be. Our handy vehicle loan payoff calculator above should get you sorted.

Buy a Used Vehicle in a Private Sale
Car loan calculators give peace of mind in the car buying process because you know what monthly payment you'll be paying if you purchase a vehicle at your target pricepoint. If you want your payment to be lower, you can lower your target pricepoint and go after cheaper vehicles. You're in control.
If you want to be in even more control and make the vehicle-buying process as stress-free as possible, do the entire process through PrivateAuto. Our useful features make buying and
selling a vehicle
quick, easy, and fuss-free.
Buyer and Seller Identity Verification
Avoid scammers with email, phone, and driver's license verification, including facial recognition technology.
No Buyer Fees
Buyers pay no fees to purchase a used vehicle on our platform. (Our seller fee is a one-time payment of just $150. For that price, sellers get a vehicle advertisement listing that will stay up on our app until you sell the vehicle.)

Fast and Secure In-App Messaging
You don't have to share your information with the seller in order to communicate. All communication is done through the messaging integration on our app.

Scheduling Made Easy
Schedule a test drive with the seller through our useful scheduling feature. No more messaging back and forth for hours to determine when you're both free.
Sign Documents Through Our App
You can sign documents right from your phone, thanks to our e-sign feature. Plus, with our shared documents feature, you'll be able to locate the paperwork needed quickly and easily.
Integrated Banking System
Our integrated banking system, PrivateAuto Pay, is the safest way to send and receive money from a vehicle sale. With PrivateAuto Pay, the money transfer happens instantaneously, day or night, weekends or holidays. The seller will be able to make a balance transfer of their funds 24/7/365.
Auto Loan FAQ
---
Is it smart to do a 72-month car loan?
If the purchasing price of your vehicle is high, going with a 72-month car loan may be your only option. However, car loan terms longer than 60 months usually have higher interest rates, so you'll end up paying more.

Monthly loan payment calculators can help you determine how much you're going to pay per month if you opt for a 72-month loan. If you think that the interest rate is too high but still want your dream vehicle, opting for a used vehicle might be a better option for you.
---
How much would a $30,000 car loan cost per month?
---
What is a good interest rate for a 72-month car loan?
---
How much is a good APR for a car?
---
What is the monthly payment on a $40,000 car loan?
---
What are vehicle cash rebates?
---
What are the most common types of loans?
---
What are checking accounts?
---
What are the most common types of insurance?
---
What is a debt consolidation loan?
---