Before You Install License Plates
There are a few things to keep in mind before you install your license plates.
Make sure that the plate is placed in the correct position. Most states have laws specifying exactly how and where the license plate belongs, so check your state's regulations.
Use screws and bolts that are specifically designed for license plates. Ordinary screws may not be strong enough to withstand the elements.
Be sure to attach your registration sticker to the plate. Without it, you could be subject to a ticket.
Choose The Right Tools and Hardware
Choose the right installation tool for your license plate before you put it on your car. Look for a mounting hardware that is made specifically for your car's make and model. You can find base mount hardware and tools at most auto parts stores. Follow the instructions that come with the installation tool.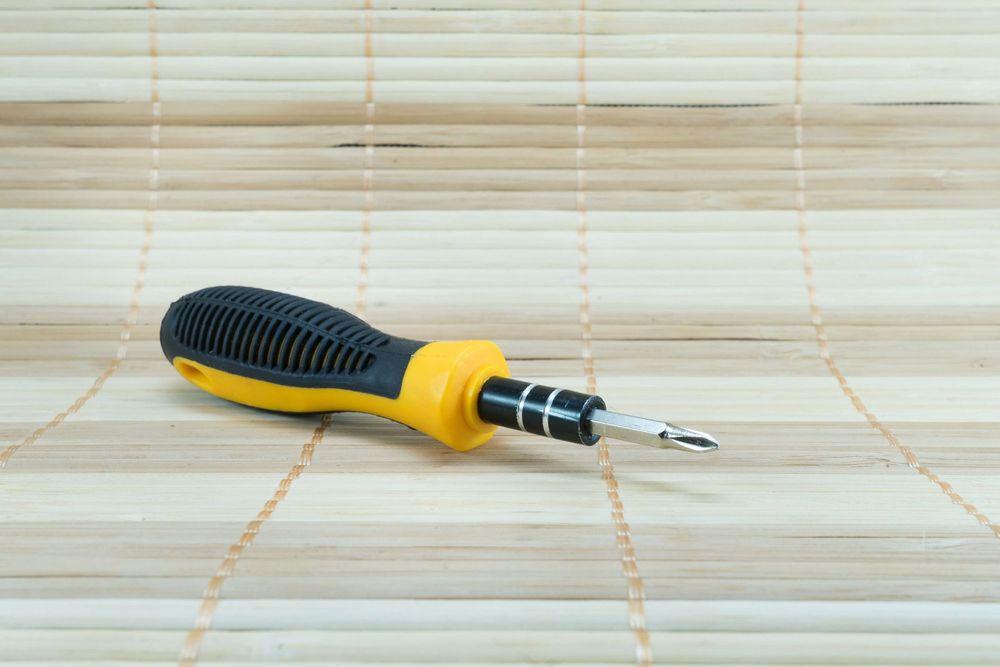 Most license plates come with self-tapping screws that are specifically designed for use with plastic. However, if you're attaching your license plate to a metal plate bumper, you may need to use bolts and nuts instead.
How To Install a License Plate
The process of attaching a license plate to a car is relatively simple and can be done in a few minutes, once you have the right mounting hardware and tools.
Before attaching a license plate, make sure that the bracket plate is properly secured to the vehicle.
The license plate bracket should be placed so that the bottom edge of the license plate is level with the bottom of the car's bumper. Once the license plate bracket is in place, line up the mounting hole on the license plate with the mounting hole in the bracket.
Be sure to use any bolts or screws that came with the license plate bracket.
After all screws or bolts are tightened, double-check that they are snug by giving the license plate a firm tug.
Once the plate is securely in place, you will need to apply the registration sticker from the Department of Motor Vehicles (DMV) or your state's equivalent organization. This sticker must be placed on the rear license plate and renewed every year.
With the license plate now properly attached, your car will be legal to drive on public roads.
If your state requires a front plate, you will need to install it before you can legally drive your car.
In most cases, it is best to attach the front plate to the bumper and the rear plate to the trunk lid or tail light assembly.
If you're wondering what to do with your old plates, one option is to simply send the old plates back to one of your state's Department of Motor Vehicle office locations.
How to Install License Plate Fasteners
Many states require that license plates be attached to the front of a vehicle using fasteners that prevent the plate from being easily removed. While some plates are sold with these fasteners already attached, others must be installed separately.
Installing license plate fasteners is a relatively simple process that can be completed in a matter of minutes.
Begin by lining up the fastener with the hole in the plate. If the fastener has a lip, be sure that the lip is facing up.
Once the fastener is in place, use a screwdriver or allen wrench (depending on the type of fastener) to tighten it until it is snug. Be careful not to overtighten the fastener, as this could strip the threads or damage the plate.
If you live in a state that requires you to have both front and back license plates, repeat the process for the front plate to attach it to the vehicle.
How To Put a License Plate On a Car Without Screws
Most people think that the only way to attach a license plate to a car is by using screws. However, you can also attach a license plate with adhesive strips or zip ties.
Attaching a License Plate with Adhesive Strips
Adhesive strips are wide, sticky, double-sided pieces of tape. They can be found at most hardware stores, and are relatively inexpensive. To use adhesive strips, simply remove the backing and apply the strips to the back of the license plate. Then, press the plate firmly against the front of the car. The strips will hold the plate in place, and it will be just as secure as if it were screwed on.
The best part is that you won't have to worry about rust or damage to your car's paint job.
Attaching a License Plate with Zip Ties
Another option is to use zip ties. This method requires slightly more work, but it is still relatively simple.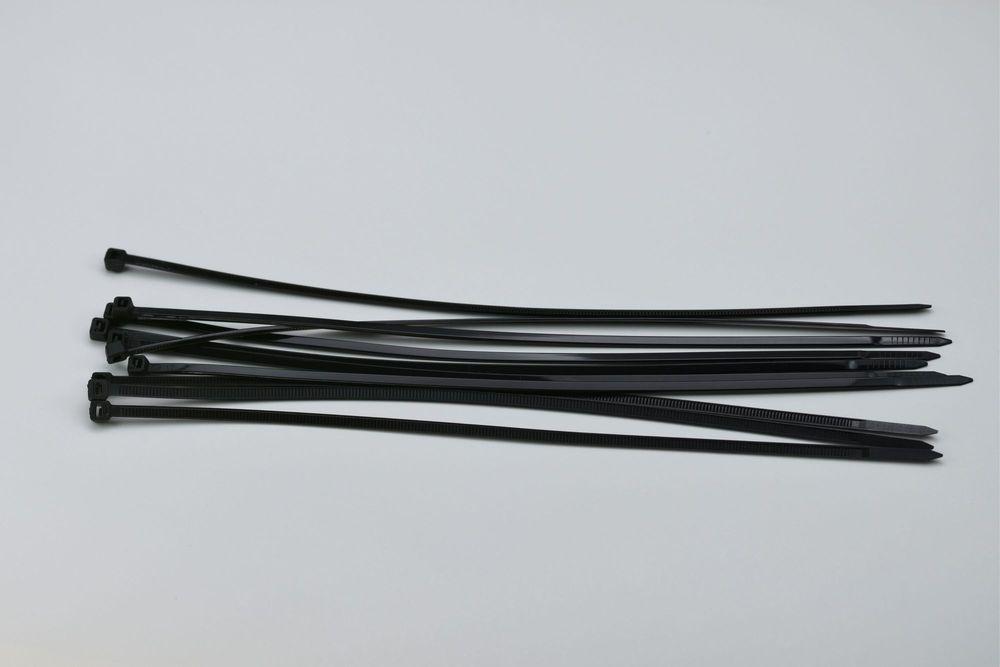 First, drill a small mounting hole in each corner of the license plate. Next, thread a zip tie through each hole and pull it tight. Finally, trim off the excess zip tie material.
If done correctly, the license plate should stay in place without any issues.
How To Attach a License Plate Frame?
License plate frames are metal or plastic frames that go around your license plate, usually for decorative purposes. Many people attach them to the front of their car, but they can also be attached to the back. You can purchase license plate frames at most auto supply stores.
In order to properly and securely attach a license plate frame, it is first important to understand the different types of frames that are available.
The most common type of frame is the bolt-on frame, which attaches to the vehicle with bolts or screws. These frames are typically made of metal or plastic, and they can be decorated with designs or logos.
Another type of frame is the adhesive frame, which uses double-sided tape or an adhesive pad to attach to the vehicle. These frames are often made of plastic or vinyl, and they are less likely to damage the paint on the vehicle.
There are also magnetic frames, which use magnets to attach to the vehicle. These frames are often made of metal, and they can be removed and reattached easily.
Once you have chosen the type of frame that you would like to use, it is time to attach the license plate frame to the vehicle.
If you are using a bolt-on frame, simply align the mounting hole in the frame with the holes in the vehicle's bumper or fender. Next, insert the bolts or screws and tighten them until the frame is secure.
If you are using an adhesive frame, remove the backing from the double-sided tape or adhesive pad and press it firmly into place.
If you are using a magnetic frame, simply position the magnets on the vehicle and attach the frame. Once all of the magnets are in place, the frame should be secure.
License plate frames can add a personal touch to your car and help protect your license plate from damage.
What To Do If A Car Doesn't Have a License Plate Holder
If your car didn't come with a license plate holder, you can purchase a universal holder that will fit most cars. You can also buy one that's specifically designed for your make and model of vehicle.
Simply attach the holder plate to the rear or front bumper using screws or bolts. This is a fairly straightforward process, and it doesn't require any special tools or knowledge.
You can also purchase a pre-made license plate holder from a local auto parts store. These holders typically attach to the bumper in the same way as a screw or bolt, but they provide a more secure and elegant solution.
Other License Plate Mounting Solutions
There are a variety of ways to mount a license plate on a car, depending on the make and model of the vehicle. Here are some of the most popular license plate mounting solutions.
Tow Eye Mount
This is a small metal loop that is attached to the rear or front bumper. The license plate is then slid through the loop and secured with a screw or bolt.
Adhesive Plates
These are small adhesive patches that can be affixed to the bumper. The license plate is then mounted on top of the adhesive plate.
Quick-Release Mounts
These mounts allow the driver to quickly remove the license plate when necessary. They typically consist of two parts: a baseplate that is mounted on the car, and a license plate bracket that holds the license plate in place. The license plate bracket can be released from the baseplate with the push of a button or lever.
Right-Angle Mount
This type of mount attaches the license plate at a 90-degree angle to the car's bumper. This can be helpful if there is not enough space behind the bumper for a conventional mount.
Magnetic Mounts
These mounts use magnets to hold the license plate in place. They are typically very easy to install and remove, making them a popular choice for many drivers.
Motorized Mounts
These mounts raise and lower the license plate automatically. They are often used on cars with special features, such as a sunroof or convertible top.
If you are looking for a unique way to mount your rear or front license plate, consider one of these alternative solutions.
Where To Get Your License Plate Installed
If you're not handy with tools—or if you're just too busy—a license plate installation service can take care of it for you.
There are a few different places that you can go to get your license plate installed.
Local Dealership
The dealership is likely going to be the most expensive option, but they will also know exactly where to put the screws in and they should have the right tools for the job.
Many of these businesses offer installation services, and they may even be able to help you with the paperwork.
Local Auto Shop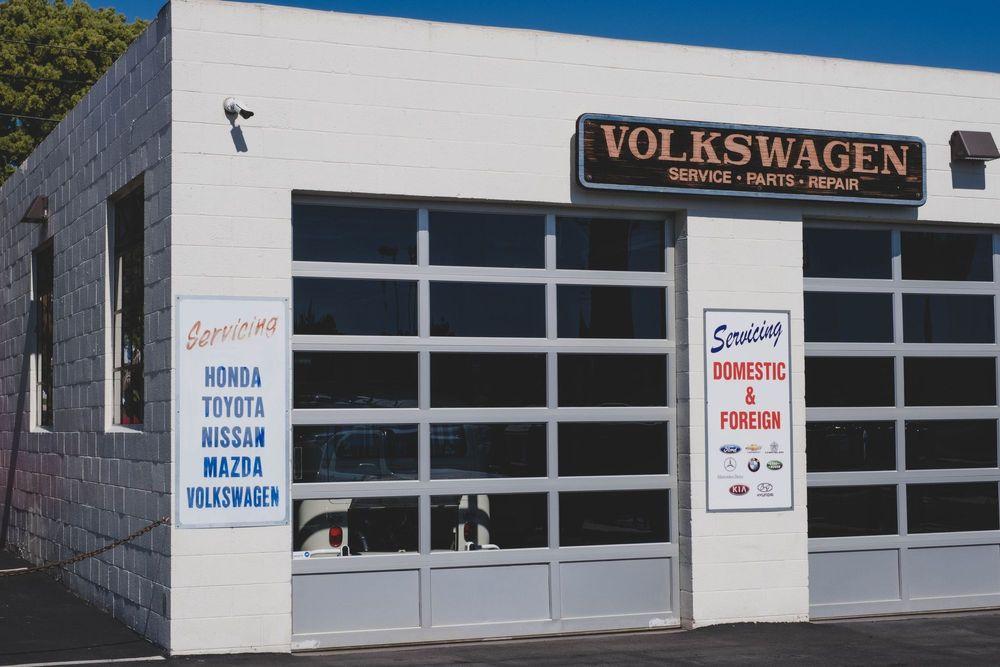 A local auto shop is a less expensive option, and they will also have the right tools and know-how for the installation.
This may be a bit more work, but it can often be cheaper than going to a dealership.
Self-Service Kiosks
OK, this option still requires you to install the plate yourself, but some states have self-service kiosks where you can install your own license plate. These are usually located at Department of Motor Vehicles office locations or rest stops along major highways.
State Rules When Mounting License Plates
The rules for mounting the license plates vary from state to state, but there are some general guidelines that must be followed:
The plate must be securely fastened to the vehicle so that it does not become dislodged
The plate must be clearly visible and not obscured by any part of the car
The plate should not swing when mounted and should be positioned right side up and reading left to right
The plate should not be more than 60 inches off the ground
The plate should retain its original reflective coating.
By following these simple guidelines, you can ensure that your license plate is in compliance with state law.
What States Require Front License Plates?
These are the states that require front license plates:
Front license plate laws come down to the needs of police, meter readers, and, increasingly, automatic license plate reader cameras.
Front license plates help law enforcement locate and track vehicles via a variety of government and private surveillance technologies.
Official vehicles are often equipped with license plate reader cameras, which are used to identify and track vehicles of interest.
Border towns also use license plate reader cameras to monitor traffic coming into and out of the town.
In some cases, private citizens also have access to license plate reader data through smart home camera software. This data can be used to track the movements of specific vehicles.
Buy Or Sell a Car Online With PrivateAuto
PrivateAuto is the best place to buy and sell cars online.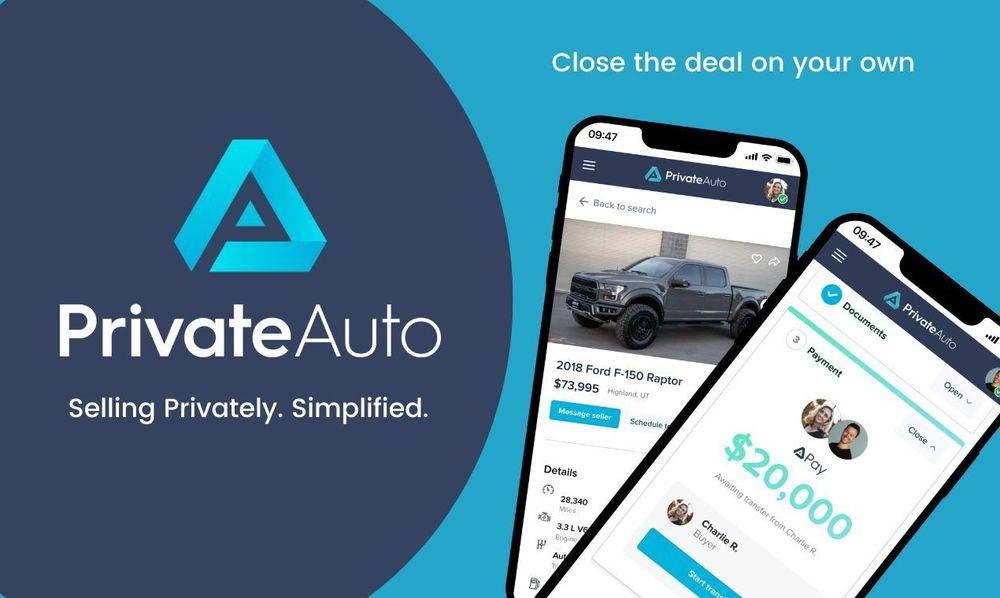 Our technology-driven, self-service solution makes it easy and safe to communicate, e-sign state documents, and send or receive payments instantly and securely. You can also schedule a test drive and negotiate the price without ever giving out your personal contact information.
Interested in buying a used car? Browse used vehicles for sale!
Steps for Selling Your Vehicle through PrivateAuto
PrivateAuto makes selling your used vehicle easy. The sales process consists of a few simple steps:
Gather necessary documentation
You'll need your vehicle title and other paperwork discussed above. Have it handy, so you're not scrambling to find it at the moment of completing a sale.
Register on PrivateAuto and get verified
To make PrivateAuto a safe place for everyone, we require email, phone, and driver's license verification, including facial recognition. Get started here.
List your car
Easily create your PrivateAuto listing with our step-by-step guide. Bonus: we include a window brochure with a QR code scannable to your listing.
Set your terms
It's your car, so you drive the deal! You can control where, when, and who you meet. Decide whether to accept only ID-verified buyers, or buyers with verified funds. Don't waste your time with buyers who aren't verified to your preference.
Vet incoming offers
Manage offers in one place with the ability to accept, reject, or counter offers within the app. Listing on multiple sites? Filter all communications through PrivateAuto by sharing your listing link on all platforms. Your personal info is protected: no more giving out your phone number or email address. All communication happens in our app.
Choose a buyer
When you find an offer you like, accept it and proceed to the next step with that buyer.
Schedule a test drive
The buyer will want to test drive your car. No more back and forth texts. You never have to give out your phone number. Rather, use our handy scheduling feature to coordinate a time and place for a test drive. (Oh, and you'll be able to finalize the transaction instantly at the test drive location, FYI.)
E-sign documents
After the buyer is satisfied with your car and the two of you have agreed on a purchase price, you can easily e-sign the Bill of Sale within our app, from your phone. With our shared documents feature, you can easily locate the vehicle paperwork needed after the sale.
Get paid, instantly
Before PrivateAuto, receiving funds was the most stressful part of the entire selling process, especially for any used car sale over $5,000. There just aren't a lot of good ways to move large amounts of money quickly and conveniently. Those days are over! Verify and receive funds instantaneously with PrivateAuto Pay, our innovative banking integration. Guaranteed funds for transactions large and small.
Transfer title
When you sell your vehicle, fill out the necessary information on the back of the title transfer document to transfer the title to the buyer.
License plates
In some states, you'll remove your license plates, while in other states you'll leave them on and let the buyer take them with the car.
Cancel car insurance
You don't want to pay for insurance on a car you no longer own, so be sure to remove the sold vehicle from your insurance plan.
License Plate FAQ
How do you mount a front license plate without drilling holes?
If you're not sure how to put a license plate on the front of a car with no holes, don't worry. There is a way to avoid drilling holes into your bumper. You can purchase a specialized bracket that mounts to the tow hook location on the front of your car. These brackets are designed specifically for each make and model of car, so you will need to make sure that you get the right one for your car. Once you have the bracket, simply attach the license plate to it and secure it in place. This method ensures that your license plate is securely mounted without causing any damage to your car.
Is it best to remove a license plate when selling a car?
Different states have different requirements for what happens with the license plates following a private vehicle sale.
In most states, the license plate stays with the seller, who will need to remove the plate from the vehicle. The new vehicle owners of the car will need to apply for their own license plate.
In a few states, the license plate stays with the vehicle and passes to the buyer.
Our state-by-state license plate guide will tell you the proper protocol for your state.
Some states require that you surrender your license plate when you sell your car. So be sure to check your state's requirements before you finalize the sale.
How to change my license plates?
In most cases, if you want to change your license plates, you need to visit your local Department of Motor Vehicles office locations. However, if you want specialty license plates that support a particular cause, or if you want a personalized license plate number, you may need to submit a completed application and fees. If you're a fan of offroad vehicles, you'll be happy to know that you can now choose offroad-themed special plates in many states.
Those who qualify for disabled parking can get a handicap license plate.
Once your car registration card and address are up to date, you can choose the plate and configuration you want. After you submit your application, you will receive confirmation of your new plate and configuration.
Depending on your state, you may be required to replace your license plate if it is lost or stolen. In these cases, it is important to contact your DMV as soon as possible to begin the replacement process.
By following these steps, you can easily replace your license plate when necessary.
How to get temporary license plates?
Every state has different requirements for issuing temporary license plates (also known as a temporary tag), but commonly required documents include:
Certificate of Title
Temporary car tag application
Proof of car insurance
A valid driver's license or ID cards
Results of inspections or emissions testing, if applicable
Loan documentation or release, if applicable
Some states require you to show multiple forms of vehicle identification. Typically, one must be a government-issued ID card, while the other can be something like a vehicle registration, bank statement or utility bill.
Check the website of your state's Department of Motor Vehicles (DMV) for further info.