What Is A License Plate?
A license plate is a metal or plastic plate that is attached to the front or back of a vehicle. The plate typically contains the vehicle's registration number, as well as other information such as the state or province of registration. In some jurisdictions, the plate may also contain the vehicle's engine number or vehicle identification number. License plates are required in most jurisdictions in order to legally operate a vehicle on public roads.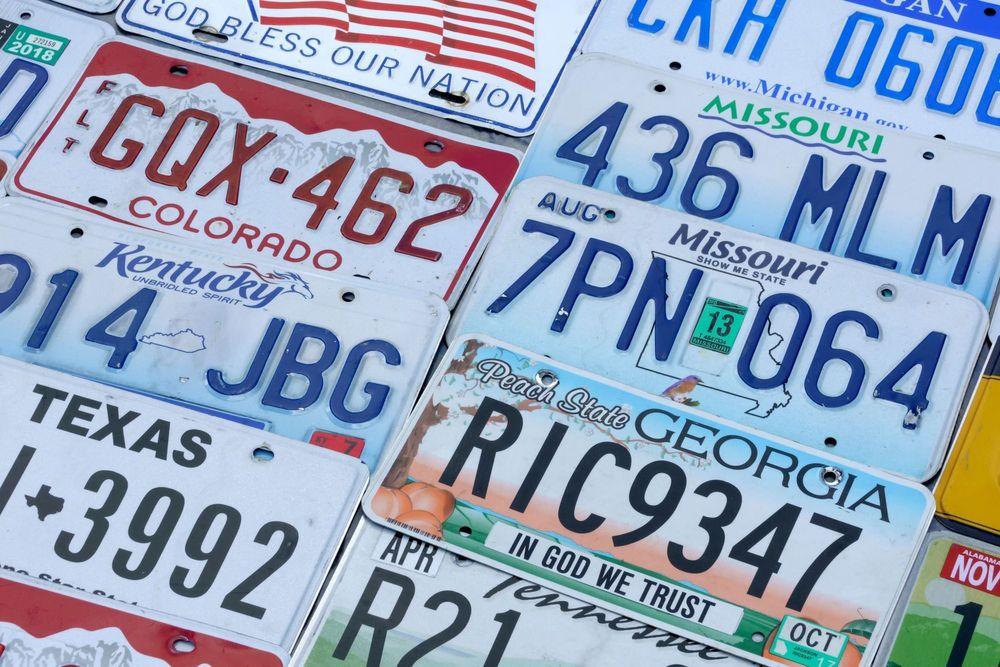 What Does Plate Type Mean?
There are many different license plate types: standard license plates, passenger license plates, commercial vehicle plates, vanity or personalized license plates, digital license plates, trailer plates, and motorcycle plates. Each state has its own design for license plates, and some states offer vanity plates that can be personalized with a message or image.
License plates are a rectangle measuring 6 inches by 12 inches for all cars, trucks, and trailers. Motorcycle license plates are smaller, measuring 4 by 7 inches.
License plates are made out of aluminum, which is durable and resistant to rust.
In the United States, license plate numbers are typically between six and seven characters long. The number of characters varies by state, with some states allowing for up to eight characters on a plate. In most cases, the extra space is reserved for vanity plates, which allow drivers to choose their own plate number.
License Plate Types
In the United States, a variety of license plate types are issued. Here are some of the most common types of license plates:
Standard license plates are issued for passenger vehicles, commercial motor vehicles, motorbikes, permanent trailers, trailer coaches, and park trailers.
Special interest plates are issued as a support for arts, environmental causes, or various charities.
Special license plates are personalized license plates issued to recognize service, achievements, licenses, status, historical significance, occupations, etc. Subcategories of special license plates include:
Special license plates:exempt, livery, historical vehicles, HAM radio, military and veteran
Occupational license plates: dealers, dismantlers
Special Recognition license plates: Legion of Valor, Purple Heart, Gold Star Family, etc.
Apportioned license plates: power unit and prorate
Legislative license plates: Senate, Assembly
The off-highway vehicle "plate" is a self-stick decal that you affix directly to an OHV or other off road-only vehicle.
Agricultural license plates and farm vehicle plates are available in most states and are usually less expensive than standard license plates. When it comes to license plates, agricultural vehicles have a few different options. A farm vehicle can either have a standard license plate, or an agricultural license plate.
Digital license plates are permitted to drive in the United States if purchased and registered in one of the following states: California, Arizona, Michigan, and Texas.
Understanding Passenger License Plates
In the United States, passenger license plates are "regular" license plates for vehicles that are capable of transporting passengers: cars, vans, trucks, and SUVs.
Passenger plates are typically made of aluminum and are printed with a screened or embossed serial number. The serial number is usually reflective so that it can be easily read at night or in other low-light conditions.
Types Of Passenger License Plates

There are different types of passenger license plates issued to motorists in the United States.
The most common type of plate is the PAN, or passenger normal plate. These plates are issued to all passenger vehicles and do not have any special designation.
Other types of passenger plates include:
The PAR, or passenger reserved plate is typically issued to government officials or dignitaries.
The PAS, or passenger specialty plate, is issued to vehicles with unique characteristics, such as antique cars, veterans' vehicles, and environmentally friendly cars.
The PAV, or passenger vanity plate, has a custom license plate number chosen by the owner.
The PAY, or passenger year of manufacturing plates. These plates are vintage plates that have the year of manufacture printed on them. They must be used on vehicles that were manufactured in the same year as the plate.
What Plate Type Is My Car?
If you don't use your car for commercial purposes, your car will most likely require passenger plates. Commercial vehicles typically require a special plate.
All states require vehicles to have a rear license plate. Some states require a front license plate, while others do not.
Regardless of the state you live in, it's important to follow the law and rules, and ensure that your license plate is installed properly.
If you're unsure what type of plate your car needs, the best place to start is by checking with your local Department of Motor Vehicles office. They can help you determine what type of plate is required for your car, and may even offer suggestions for choosing a design or personalization that fits your style.
How To Get A Passenger License Plate
The process for applying for a new passenger license plate will vary depending on your state, but there are some general steps that you will need to follow.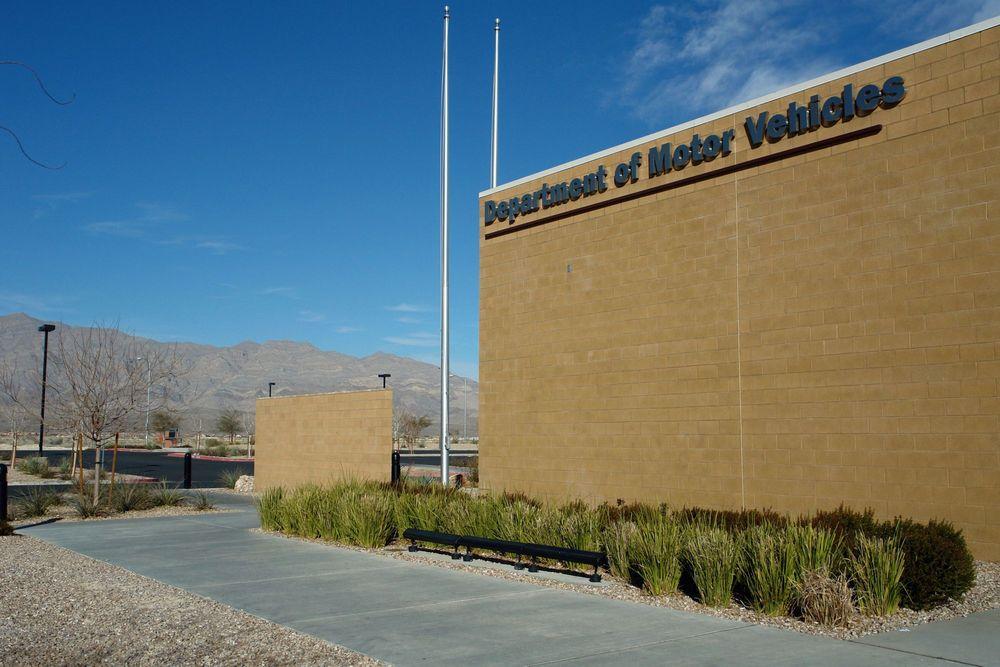 To obtain a passenger license plate on a newly acquired vehicle for a first time, you must make an appointment and bring the following paperwork to your local Department of Motor Vehicles office:
Filled registration forms
Proof of paid car insurance and title fees
Proof of paid sales tax, if applicable
Vehicle Title (if used vehicle)
Certificate of origin (if new vehicle)
Bill of Sale and previous registration (if non titled vehicle)
If you want to change your current registration for a new plate, you must make an appointment and bring the following paperwork to your local Department of Motor Vehicles office:
Your vehicle registration
Your old registration plate
Proof of paid fee for changing license plates.
Remember. To get any type of license plates, you first must register your vehicle.
To register your vehicle, you'll need to show proof of ownership via your vehicle's title, your driver's license or ID, proof of insurance, and information about your vehicle, such as the vehicle identification number, make and model. In some cases you'll need to obtain an odometer reading. You will also need a valid ID card, and a driver's license.
When you transfer ownership of a vehicle from a dealership or private seller to your name, you will pay a charge that varies by state. In most states, you will also pay sales taxes on a vehicle purchase.
After you gather the required documents, you can typically register your vehicle either online or in person at your local Department of Motor Vehicles office. Some states include the cost of a license plate in your registration costs, while others charge it separately. You may be permitted to transfer your old passenger license plate to another passenger vehicle, depending on your state.
Once you register your vehicle and pay the required fees, you should receive your new passenger license plate within a few weeks.
How To Get a Temporary Passenger License Plate?
You can get temporary passenger license plates the same way you can get standard temporary plates. You will need to fill out an application and submit it to your local Department of Motor Vehicles office along with the required documents.
Different states can have different requirements for issuing temporary license plates (also known as a temporary tag), but commonly required documents include:
Certificate of Title
Temporary tag application
Proof of car insurance
A valid driver's license
Results of inspections or emissions testing, if applicable
Loan documentation or release, if applicable
Some states require you to show multiple forms of identification. Typically, one must be a government-issued ID, while the other can be something like a bank statement or utility bill.
How Much Does a Passenger License Plate Cost, And What Are The Renewal Fees?
Passenger license plates typically cost around $100, although the price may vary depending on the state in which the vehicle is registered, and the type of passenger license plate.
Each state has different requirements for how often license plates need to be renewed, but most states require renewal every one to five years.
The PAN, or passenger normal plate costs around $60 including the registration fees. The PAN plate must be renewed every two years for a fee of $60.
The PAR, or passenger reserved plate costs around $100 including registration fees. The PAR plate must be renewed every two years for a fee of $100.
The PAS, or passenger specialty plate costs around $100 including registration fees. The PAS plate must be renewed every two years for a fee of $100.
The PAV, or passenger vanity plate costs around $80 including registration fees. The PAV plate must be renewed every two years for a fee of $80.
The PAY, or passenger year of manufacture plate costs around $50 including registration fees. The PAY plate must be renewed every two years for a fee of $50.
For more information on how much license plates cost in your state, you should contact your state's Department of Motor Vehicles office.
How To Change My License Plates?
In most cases, if you want to change your license plates, you need to visit your local Department of Motor Vehicles office. However, if you want a specialty plate that supports a particular cause, or if you want a personalized plate number, you may need to submit a completed application and fees.
Once your registration and address are up to date, you can choose the plate and configuration you want. After you submit your application, you will receive confirmation of your new plate and configuration.
Depending on your state, you may be required to replace your license plate if it is lost or stolen. In these cases, it is important to contact your Department of Motor Vehicles as soon as possible to begin the replacement process.
How To Cancel Passenger License Plates
If you need to cancel your license plates for any reason, there are a few different ways you can go about it.
The easiest way is to do it online through your state's Department of Motor Vehicles website. However, if you don't have access to the internet or would prefer to do it by mail, you can usually find the form you need on the Department of Motor Vehicles website as well. Simply fill it out and send it in. You can also cancel your license plates in person at your local Department of Motor Vehicles office.
If you decide to destroy the plates yourself, be sure to remove all the month and year decals from the plate before you destroy it so that it can't be traced back to you.
Buy Or Sell a Car Online With PrivateAuto
PrivateAuto is the best place to buy and sell cars online.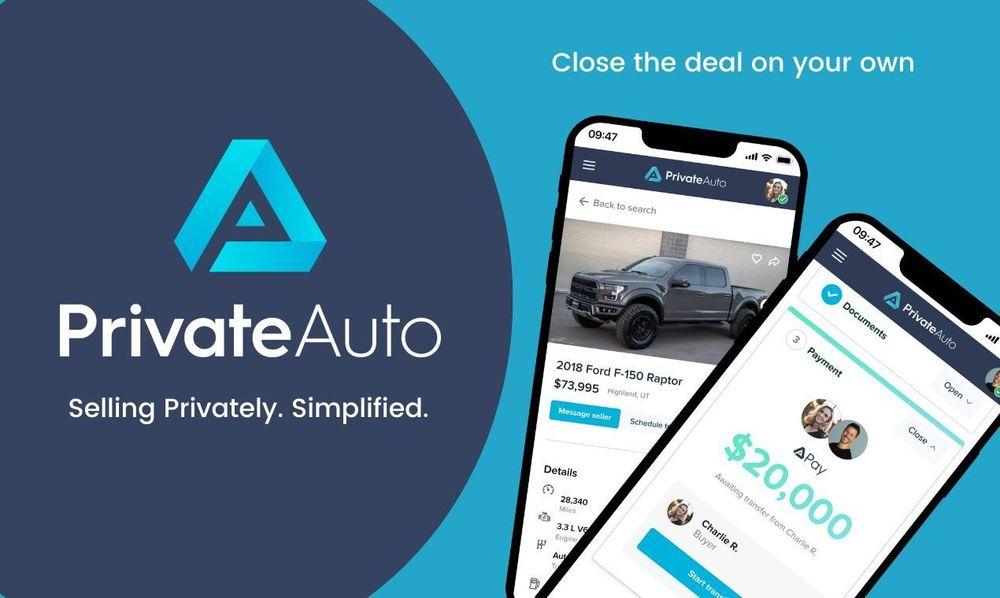 Our technology-driven, self-service solution makes it easy and safe to communicate, e-sign state documents, and send or receive payments instantly and securely. You can also schedule a test drive and negotiate the price without ever giving out your personal contact information.
Interested in buying a used car? Browse used vehicles for sale!
Steps for Selling Your Vehicle through PrivateAuto
PrivateAuto makes selling your used vehicle easy. The sales process consists of a few simple steps:
Gather necessary documentation
You'll need your vehicle title and other paperwork discussed above. Have it handy, so you're not scrambling to find it at the moment of completing a sale.
Register on PrivateAuto and get verified
To make PrivateAuto a safe place for everyone, we require email, phone, and driver's license verification, including facial recognition. Get started here.
List your car
Easily create your PrivateAuto listing with our step-by-step guide. Bonus: we include a window brochure with a QR code scannable to your listing.
Set your terms
It's your car, so you drive the deal! You can control where, when, and who you meet. Decide whether to accept only ID-verified buyers, or buyers with verified funds. Don't waste your time with buyers who aren't verified to your preference.
Vet incoming offers
Manage offers in one place with the ability to accept, reject, or counter offers within the app. Listing on multiple sites? Filter all communications through PrivateAuto by sharing your listing link on all platforms. Your personal info is protected: no more giving out your phone number or email address. All communication happens in our app.
Choose a buyer
When you find an offer you like, accept it and proceed to the next step with that buyer.
Schedule a test drive
The buyer will want to test drive your car. No more back and forth texts. You never have to give out your phone number. Rather, use our handy scheduling feature to coordinate a time and place for a test drive. (Oh, and you'll be able to finalize the transaction instantly at the test drive location, FYI.)
E-sign documents
After the buyer is satisfied with your car and the two of you have agreed on a purchase price, you can easily e-sign the Bill of Sale within our app, from your phone. With our shared documents feature, you can easily locate the vehicle paperwork needed after the sale.
Get paid, instantly
Before PrivateAuto, receiving funds was the most stressful part of the entire selling process, especially for any used car sale over $5,000. There just aren't a lot of good ways to move large amounts of money quickly and conveniently. Those days are over! Verify and receive funds instantaneously with PrivateAuto Pay, our innovative banking integration. Guaranteed funds for transactions large and small.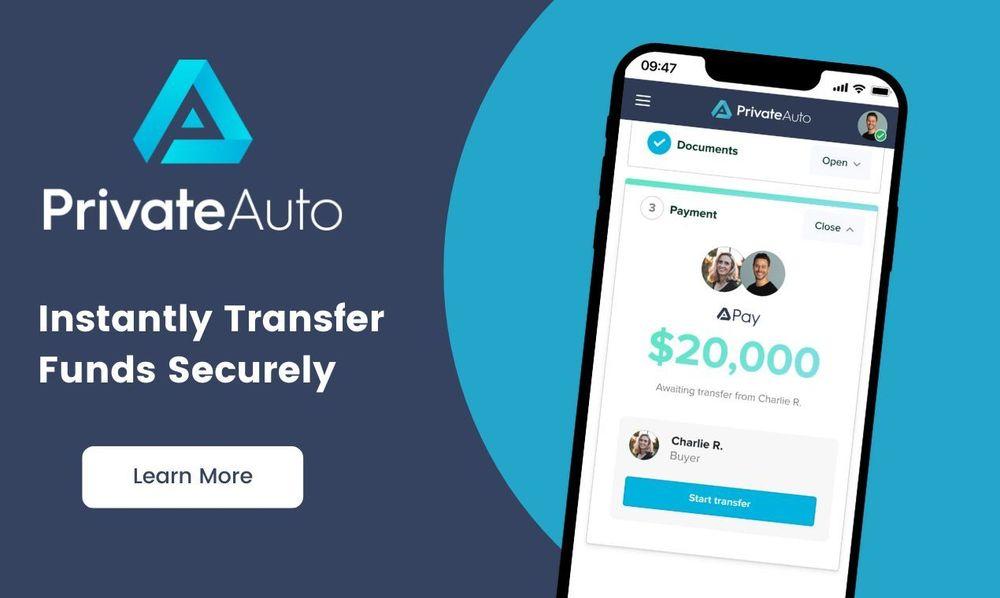 Transfer title
When you sell your vehicle, fill out the necessary information on the back of the title transfer document to transfer the title to the buyer.
License plates
In some states, you'll remove your license plates, while in other states you'll leave them on and let the buyer take them with the car.
Cancel car insurance
You don't want to pay for insurance on a car you no longer own, so be sure to remove the sold vehicle from your insurance plan.
Experience the PrivateAuto Advantage
Avoid scams, keep personal information private, and guarantee funds with PrivateAuto. Fast, convenient car transactions. Get started today.
License Plate FAQ
How do I get an Illinois license plate?
In order to get Illinois license plates, you must first visit your nearest Illinois Secretary of State office. You may optionally make an appointment beforehand. Once there, you will need to submit the required documents and ID. After that, you will need to submit payment. Once all of that is finished, you will finally receive your Illinois license plates.
Remember to keep your license plate up-to-date and renew it when necessary.
What is license plate lookup?
License plate lookup is the process of using a car's license plate number to find out more information about the car, its owner, and its history. This can be done by searching public records, contacting the Department of Motor Vehicles, or using an online service.
The most common reason for doing a license plate lookup is to check whether a car has been involved in any accidents or has any outstanding traffic violations. However, people also use this method to find out if a car has been stolen, to track down the owner of a hit-and-run vehicle, or simply to get more information about a car they are interested in buying.
Regardless of your reason, it's important to choose a reliable and reputable license plate lookup service. The best services will have access to a wide range of data, including public records, Department of Motor Vehicles records, and law enforcement databases. They tend to be updated regularly, so you can get the most accurate information possible. In addition, the best license plate lookup services will offer customer support in case you have any questions or need help using the service.
With these factors in mind, here are three of the best license plate lookup services in the US: InstantVINReports, FaxVin, and VinCheck.Info.
How much are Illinois license plate fees in 2022?
Illinois license plate fees increased in January, 2022. The standard passenger vehicle plate fee increased from $101 to $151, while the special license plate fee increased from $118 to $168. The renewal fee for standard plates also increased, from $78 to $128.
How to get a passenger license plate in Wisconsin?
In Wisconsin, passenger vehicles must have a license plate issued by the Department of Transportation (DOT). The Department of Transportation issues two types of license plates for passenger vehicles: standard and specialized. Standard license plates are available to all drivers, while specialized license plates are only available to certain groups, such as disabled drivers or veterans.
To get a Wisconsin passenger license plate, you must first register your vehicle with the DOT. You can do this online, by mail, or in person at a local DOT office. Once your vehicle is registered, you will be able to choose from a variety of standard license plates, or apply for a specialized plate if you qualify.
What is a passenger license plate in NY?
In New York, a passenger license plate is a plate that is assigned to a passenger vehicle. The plate must be attached to the rear of the vehicle and must be visible at all times. In addition, the plate must be renewed every two years. If the plate is lost, stolen, or damaged, it must be replaced immediately.
There are a variety of different passenger license plates that are available in New York, and each one has its own unique design.
For example, there is the standard issue license plate, which features the state outline and the letters "NY." There is also the "I Love NY" license plate, which features the heart symbol and the letters "NY." And there is the "Empire State" license plate, which features the state flag and the words "Empire State." No matter which passenger license plate you choose, you must make sure that it is properly registered with the state.
Can I register my pick-up truck as a 'passenger' class vehicle in NY?
In New York, vehicles are typically registered according to their class. Passenger vehicles include cars, SUVs, and minivans, while commercial vehicles include trucks and buses. However, there is some flexibility in the registration process, and it is possible to register a pick-up truck as a passenger class vehicle. In order to do so, the pick-up truck must not have any business advertisements, and it must be used exclusively for non-commercial purposes. As long as these criteria are met, your pick-up truck should be eligible for passenger class plates.
There are a few things to keep in mind if you are considering registering your pick-up truck as a passenger vehicle. First, you will need to visit some of the Department of Motor Vehicles' office locations, and bring along proof of insurance, a completed application, and pay the correct fee.
Once your application is processed, you will be issued new license plates. Keep in mind that you will need to renew your registration every year, and you may be subject to inspections to ensure that your vehicle continues to meet the criteria for passenger class status.
Can I exchange my commercial plates for passenger plates?
Yes, you can exchange your commercial plates for passenger plates without any hassle. You will simply need to visit a Department of Motor Vehicles office and pay any associated fees. While the process may vary slightly from state to state, exchanging your commercial plates for passenger plates is generally a fairly straightforward process.
Do you need a front license plate in CT in 2022?
Connecticut is one of the states that does not require a front license plate by law. If you are registered in Connecticut and you were issued both a front and back license plate, then you are required to display both plates on your vehicle. However, if you were only issued a rear plate, then you are not required to display a front plate. There are a few exceptions to this rule, such as if your vehicle is not designed for a front plate or if you have an antique vehicle. Overall, whether or not you need a front license plate in Connecticut depends on the individual circumstances of your registration.
How do you mount a front license plate without drilling holes?
If you're not sure how to put a license plate on the front of a car with no holes, don't worry. There is a way to avoid drilling holes into your bumper. You can purchase a specialized bracket that mounts to the tow hook location on the front of your car. These brackets are designed specifically for each make and model of car, so you will need to make sure that you get the right one for your car. Once you have the bracket, simply attach the license plate to it and secure it in place. This method ensures that your license plate is securely mounted without causing any damage to your car.
Is it best to remove a license plate when selling a car?
Different states have different requirements for what happens with the license plates following a private vehicle sale.