What Are Vehicle Title Brands?
Vehicle title brands are permanent designations on a vehicle title that act as red flags for the car, denoting serious issues or incidents in the vehicle's history. While title brands can vary from state to state, common branded car titles include the following:
Salvage
Rebuilt or Rebuilt Salvage
Lemon
Totaled
Flood
Reconstructed
Junk
If a vehicle is 'branded', its title will have one of the above designations, alerting buyers to the car's history and most likely lowering its market value.
What Is a Salvage Title?
A salvage title is a form of branded title that notes that a car has been damaged, most likely in a serious auto accident. Usually, an insurance company has deemed the car a total loss. Generally, a vehicle is deemed sufficiently damaged to warrant a salvage title if the repair estimate is over 70% of the vehicle's Kelley Blue Book market value.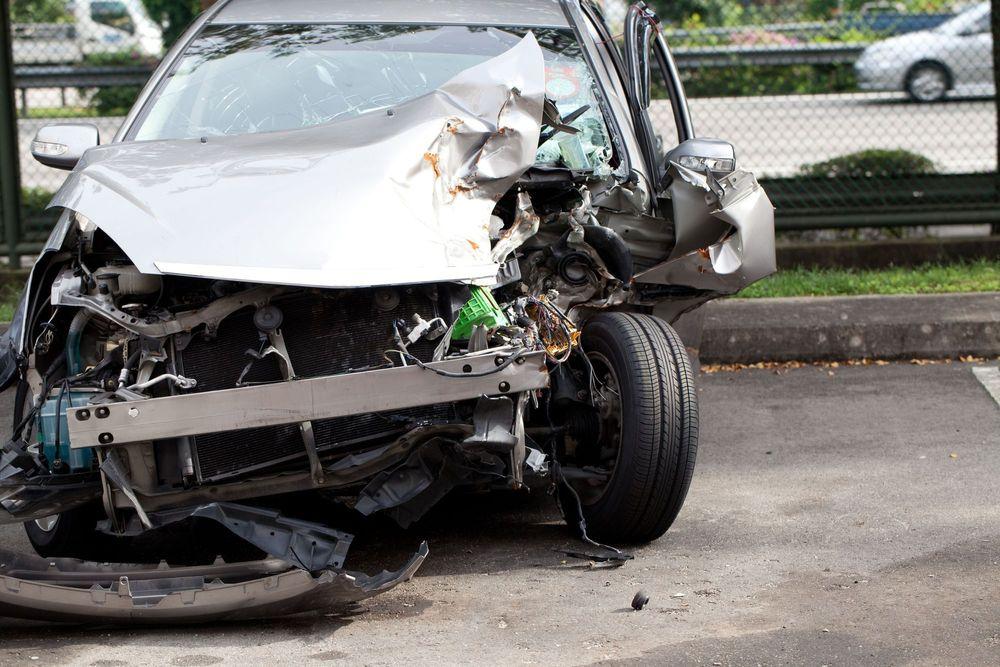 The meaning of a salvage title can vary somewhat from state to state. In some states, the salvage title designation can be given to abandoned vehicles, even if they're not damaged.
Pros and Cons of Buying a Salvaged Title Car
The main purpose of getting a salvage title is easy vehicle identification. It indicates to the current owner and potential buyers that the vehicle has extensive damage. The National Motor Vehicle Title Information System (NMVTIS) tracks salvaged vehicles across the US to keep consumers from unknowingly purchasing a damaged vehicle.

Due to their lower price, functional salvage title vehicles (or rebuilt title vehicles) are attractive to many buyers.
Here are the pros and cons of getting a vehicle with a salvage or rebuilt title.
Salvage Title Pros
Lower price: fully functional cars with salvage titles typically cost at least 30%-40% less than a non-salvage equivalent.
You might get lucky: you may stumble upon a vehicle with cosmetic damage or issues that are easy to fix.
You can sell it for parts: an inexpensive salvage title vehicle is a good choice if you want to sell vehicle parts.
Potential for higher resale value: a savvy repair person can buy damaged salvage vehicles cheap, fix them up, and sell them for a nice profit.
Salvage Title Cons
You may overlook important damage: you can't always see the full extent of the damages just by looking at a vehicle, with flooding damage being particularly difficult to spot.
Costly repairs: if a vehicle needs extensive repairs, you may end up spending more on it than if you were to buy a used vehicle without a salvage title.
Auto insurance issues: some car insurance companies won't insure a vehicle with a salvage title. And even those that do will likely give you higher insurance quotes or partial insurance coverage that covers third-party property damage, health insurance for personal injuries, and life insurance—but does not cover vehicle damage.
Why Are Salvage Title Cars So Cheap?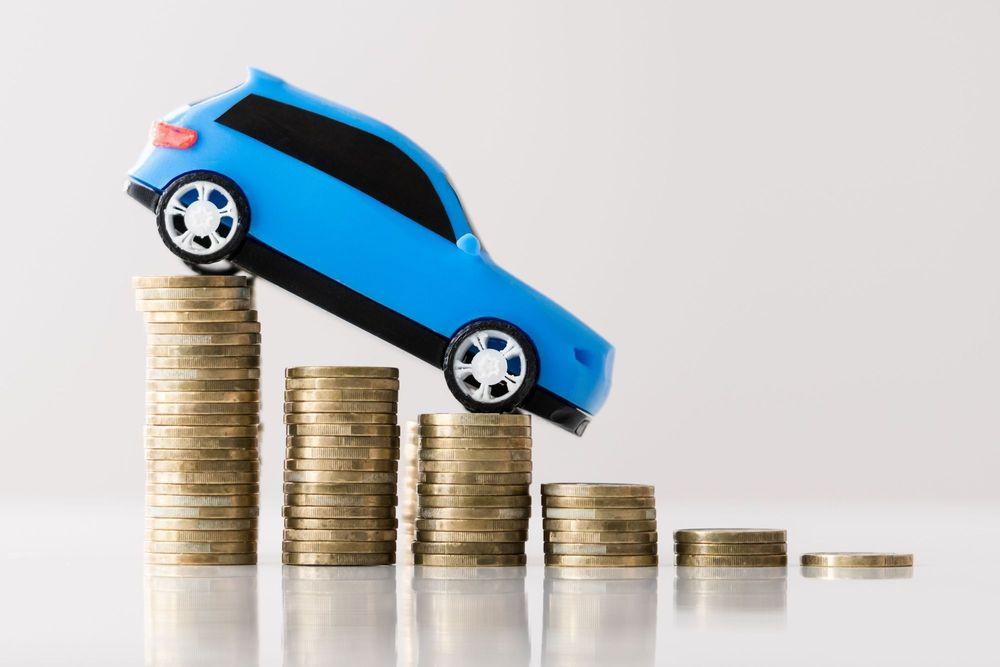 Why Are Salvage Title Cars So Cheap?
Salvage and rebuilt car titles flag a damaged car—even if the original repair has rendered it fully functional—forever lowering its value. When you buy a car with a rebuilt or salvage title, even if it's been fully repaired, you should understand the following:
The car will never be worth an equivalent clean title car on the open market.
It's possible that the repairs did not completely fix underlying issues to the car's structure, components, and systems; salvage title cars have the potential for more problems down the road. Of course, this depends on the nature of the damage and the quality of the original repair work.
Salvage title cars are cheap because they have sustained major damage and the market understands the two points above. Even if the vehicle has been substantially restored and has a rebuilt title designation, market consensus (including auto insurance companies and financial institutions) assigns the car a lower value.
Can You Drive Around With a Salvage Title?
In most states, you can't drive a car with a salvage title on public roads. That's because you're required to have auto insurance in order to register and license a vehicle, and most insurance companies won't cover a salvage title vehicle.
In order to insure a salvage title car, you'll need to repair it and get a "rebuilt" or "rebuilt salvage" designation. With a rebuilt title, you should be able to get insurance coverage and make the car legal to drive.
How to Get a Salvage Title Cleared
In order to get a salvage title cleared, you will need to assess and fix the damage to the vehicle. Once you do so and pass inspection, you can apply for a rebuilt title at your local Department of Motor Vehicles (DMV)—or your state's equivalent organization.
Rebuilt titles can be registered and insured, so you will be able to legally drive a rebuilt title vehicle, similarly to one with a clean title.
I Unknowingly Purchased a Salvage-Title Car, What Now?
Selling a salvage title car without notifying the buyer of its status is illegal. If you purchased a salvage-title car without being notified of its title status, contact the seller. It's possible that a private seller was not aware that they did wrong, and will be willing to make things right.
If the seller is unwilling to issue a refund, you can consider hiring an attorney and taking legal action.
Buy a Used Vehicle With or Without a Salvage Title
Whether you want to buy a salvage car or a clean title used car, it's always good to have the vehicle's history and documentation right at your fingertips. And, with PrivateAuto, that's exactly what you'll get.

Our app allows you to browse available vehicles and examine photos and vehicle history reports. You can opt to buy from verified sellers only, avoiding scammers.

Once you find a vehicle you love, contact the seller with our handy chat integration. Make an offer on the vehicle, or accept the seller's asking price: the choice is yours. Arrange a test drive with our in-app scheduler, and never give out personal contact info.

If you like the car, you can pay for it with our banking integration, PrivateAuto Pay. The payment will instantaneously be transferred to the seller, and you can take your vehicle home right then.
Experience the PrivateAuto Advantage
Avoid scams, keep personal information private, and guarantee funds with PrivateAuto. Fast, convenient car transactions. Get started today.
FAQ on Salvage Titles
Is a salvage title bad?
A salvage title is not necessarily bad, but you should be extra cautious when buying a vehicle with a salvage title. Always ask for a recent vehicle inspection if you plan on fixing up the vehicle and using it yourself, as you can't always tell the extent of the damages just by looking at a vehicle.
Is buying a salvage title car worth it?
Buying a salvage title car can be worth it if you have the knowledge and the skill necessary to fix the vehicle yourself. Otherwise, you'll likely end up spending about the same as you would if you bought a used vehicle in good condition from a private seller, even if the latter seems more expensive at first glance.
What is title washing?
Title washing refers to the process of taking a vehicle that would receive a salvage title in one state to another state where it can receive a clean title, as some states have laxer laws on salvage titles. Title washing is illegal and something to look out for when buying a used vehicle.
Is a rebuilt or salvage title worse?
A salvage title is worse than a rebuilt title. A rebuilt title functions like a clean title, so you can insure your vehicle, register it, and drive it. You can't do the same with a salvage title vehicle.
What auto loans rates should I expect?
Just like with a personal loan, a student loan, and business loans, auto financing rates vary significantly, based on your credit reports. Credit scoring takes into account all of your personal finance, including your savings account, rewards credit cards, student credit cards, travel credit cards, and cash back credit cards.

A bad credit score will get you a car loan rate of 10-20%. If you have fair credit, you can expect an interest rate of 5-10%, while an excellent credit score can get your loan interest rate as low as 3%. Your credit score also affects other types of loans and rates, including home equity loans and mortgage rates.
Feel free to use our auto loan calculator to get a sense of what your monthly payments might be. Simply enter your expected interest rate, and the amount you plan to finance.
Can rental cars have a salvage title?
No, rental cars can't have a salvage title. A rental car has to be in a good enough condition to pass a vehicle inspection, in order to be safe to drive on public roads.
Does a lemon law protect me against salvage titles?
In most states, lemon laws protect buyers against "lemon" cars (vehicles with significant issues) sold by dealerships. Most lemon laws do not apply to private sales.
However, it's illegal for anyone to sell a salvage title car without informing the buyer. If you've bought a salvage title car unknowingly, you can opt to hire an attorney and take legal action.