Whether you're looking for something larger, more reliable, or just different, selling your used car is a great way to put cash in your pocket and give you the freedom to get into a new ride. Of course, without the right resources, selling your used car can easily feel like a daunting task.
As a result, many people end up taking the "easy way" and trading their car in at a dealer or selling it to a dealer directly. In doing so, though, you're probably sacrificing a great deal of money that you could get if you took the time to sell your car to another private party. After all, a dealer is only going to pay so much because they have to markup the price and make a profit.
So, how can you sell your used car for a fair price without investing a whole lot of time and energy into the process? In this guide, we'll talk about how to sell your car fast and the tools you should use to be smarter about it.
Should I Sell My Car to a Dealership?
If you want an "instant" deal, the absolute quickest way to get rid of your car is to turn to a dealership. Dealers will buy cars that are a few years old, and the amount they pay is generally based on the values stated by Kelley Blue Book and other resources. Some dealers will give you an "instant cash offer" based on Kelley Blue Book's valuation.
If you have a dealer in your area who will offer an instant cash offer, you can compare that amount to how much you could get by selling to a private party. In every case, you'll walk away with less money when you sell to a dealer. After all, they have to pay less than the car's value so that they can mark it up and make their own profit.
Take a 2019 Honda CR-V with 40,000 miles as an example. In good condition, Kelley Blue Book says an owner in Denver, CO can expect $16,038 to $18,099 if you're trading in at a dealer or you can get up to $20,868 when selling to a private party. That's thousands of dollars you're leaving on the table if you take the easy route and sell your car to a dealer.
How Long Does Selling to a Private Party Take?
By far, the number one reason people choose to take less money and sell their car to a dealer (or trade it in while making a purchase) is for the perceived simplicity. When you think about selling your car to a private party, you might think back to putting an ad in the newspaper or listing on Craigslist, then sifting through inquiries until you finally find a serious buyer.
Fortunately, selling to a private party is now far simpler. With tools like PrivateAuto, you can sell your car fast while minimizing the time you spend advertising, answering questions, and negotiating on your car's price. Follow our recommendations to make the sale go as quickly and smoothly as possible.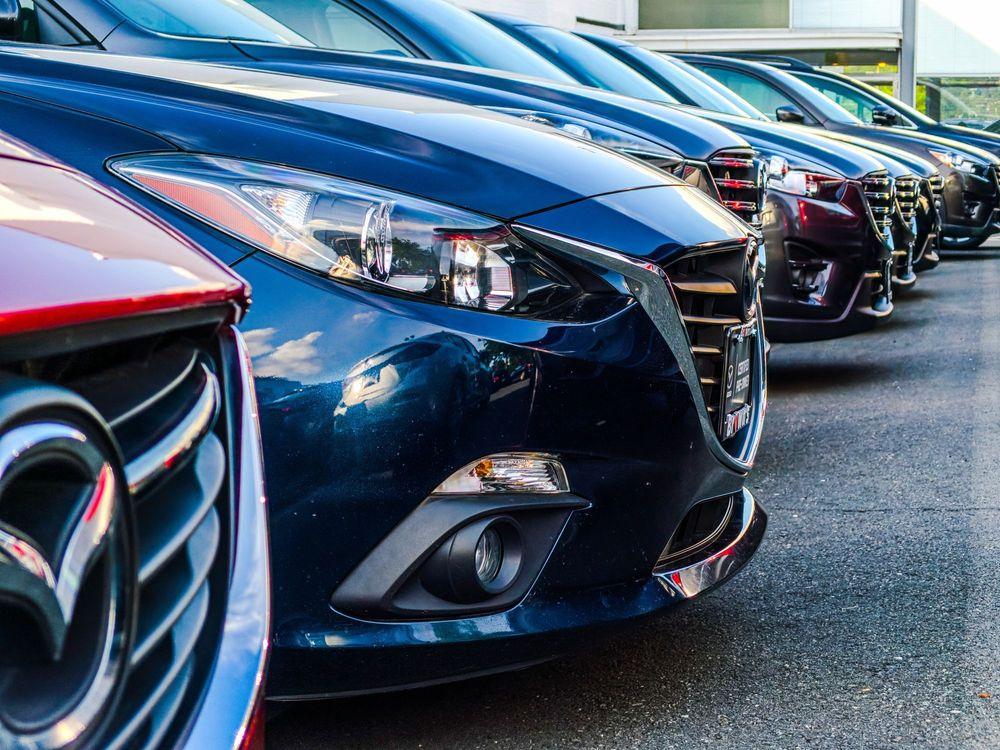 How to Sell Your Car Fast to a Private Party
Forget taking your car to the dealer and losing out on thousands of dollars in potential money. With PrivateAuto, you can sell your car to a private party, while minimizing the effort and maximizing your profit.
#1 Do Your Research
Know what your car is worth so that you know what you can expect to receive. Also, consider your car's actual condition and any problems or repairs buyers need to be made aware of. Honesty and transparency are paramount to a quick sale. When you're upfront with buyers, you'll save everyone time by ensuring they know what they're looking at before they even contact you or come to view your car.
#2 Clean Up Your Car
Selling a clean-looking car is far easier. After all, it denotes that you care about the vehicle and that tells buyers that you've likely put in the attention to detail and regular maintenance that will keep it running for years to come.
If you have the money, consider getting an interior detail, too. You'd be amazed what a professional detailer can remove from the car, be it pet odors, smoke, and set-in stains. Your car will end up looking way better, and might even enable you to go from "good" to "very good" when describing it.
#3 Ask Your Mechanic
Go ahead and get the oil changed, fill up the tank, and do all the other things that show how you care for your car. While you're at it, have a mechanic inspect it. If they bring up minor issues, consider fixing them yourself so they don't weigh on a buyer's mind. If they bring up major issues, get quotes so that you can show buyers exactly how much they'll cost. This will help during negotiation.
#4 Take Great Photos
A great used car listing is in the photos. People want to see your car and good pictures will help them understand its condition and features before they ever spend your time asking questions. Take pictures of the interior and exterior, being sure to include images of any damage you describe so buyers can see for themselves how severe it is.
#5 Be Responsive
Once your listing is up and offers start rolling in, make sure that you're responding in a timely manner — that's the quickest way to close a deal. With PrivateAuto, all communication is convenient and secure thanks to our messaging system, plus electronic signatures and state documents mean that all the finer details can be handled digitally, saving everyone time and energy.
Ready to get started? Sell your car with PrivateAuto today and put more money in your pocket.