Managing a Turo Fleet
While managing a collection of rental cars on the Turo car-sharing platform can be a profitable business model, you will need to perform regular maintenance and repairs on your vehicles. You'll also need to rotate your vehicles in order to comply with Turo car rental requirements.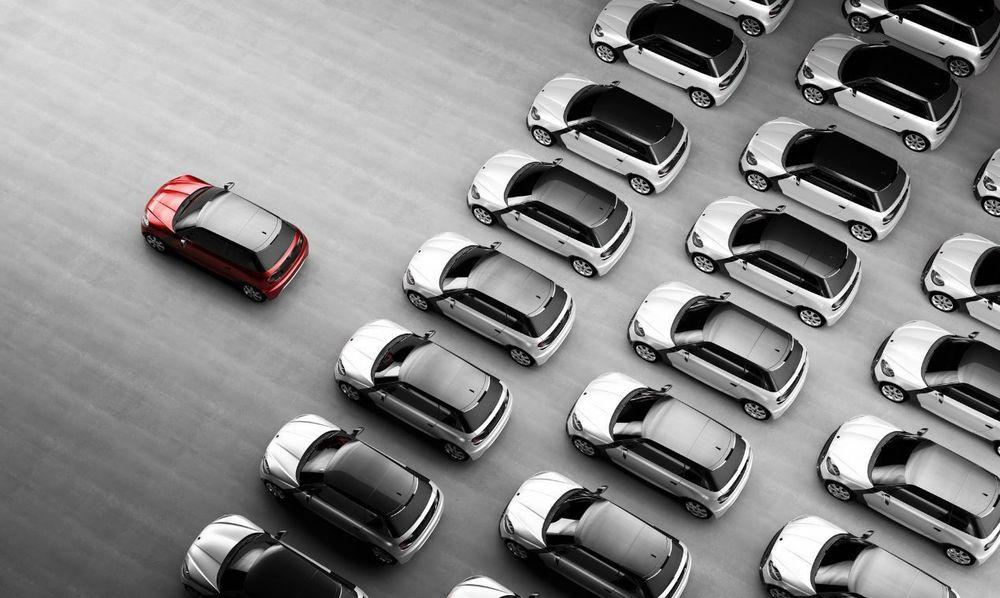 Keeping Your Turo Fleet Profitable
In order to keep your Turo fleet profitable, you will need to have efficiency in the following areas:
1. Cleaning vehicles in between engagements
2. Managing the storage and delivery of vehicles
3. Performing regular repainr and maintenance on vehicles
4. Managing inventory turnover
Let's dive deeper into #4, managing your vehicle turnover on the Turo platform.
Turo Vehicle Requirements
For a vehicle to be listed on Turo, it must pass these requirements:
Vehicles must have a clean title (you can't host salvage title vehicles on Turo)
Cars must have a valid registration
Turo cars must have an insurance policy in the owner's name
Turo has a 130,000 mileage limit on rental vehicles
The marketplace value cap on Turo vehicles is $200,000
Vehicles must not be older than 12 years
As a fleet owner, you'll need a strategy for getting the most out of your used cars that no longer meet these requirements.
1. When a Turo car's odometer exceeds 130,000 miles, or
2. When a Turo car ages out (turns 13 years old)
…you'll need to sell it for as much as possible to help fund new inventory. Another reason you may want to retire a Turo car: wear and tear or rising maintenance costs result in the vehicle being a net liability to your bottom line
What to Do With Your Used Turo Vehicles?
If you're running a large Turo fleet, vehicles are a line item for you. When they're no longer a fit for Turo, you need to liquidate them as efficiently as possible. Selling your vehicles as soon as you stop renting them ensures that you can invest in new vehicles soon thereafter. You need a platform that allows you to sell your vehicles quickly, securely, and at scale.
What Are the Best Places to Sell Turo Fleet Vehicles?
Here are your options for selling your retired Turo fleet cars, along with the pros and cons of each.
Dealerships
Car classifieds
Car auction websites
PrivateAuto
Dealerships
Dealerships buy low and sell high, which leaves you with less money to reinvest into your operations. Private car sales allow you to cut out the middleman and sell directly to the end buyer.
Online-first dealerships such as Carvana are still dealerships, by the way.
Car Classifieds and Online Marketplaces
You could list your car on a car classifieds website such as Craigslist or KSL Cars. Or you could opt for an online marketplace like CarGurus or AutoTrader. Let's look at the pros and cons of marketplaces and classifieds.
Pros: you sell directly to the end buyer and you set your own price.
Cons: the transaction process is inefficient and scams abound. You expose yourself to risk when you exchange contact info and arrange payment transfers. You spend a lot of time going back and forth arranging the test drive meet up and other logistics.
Vehicle Auction Websites
Car auction websites such as Copart, Bring a Trailer, and Cars & Bids have all the inconveniences of classifieds, plus they have less pricing flexibility. People who scour auction websites are typically looking to pay as little as possible for used vehicles.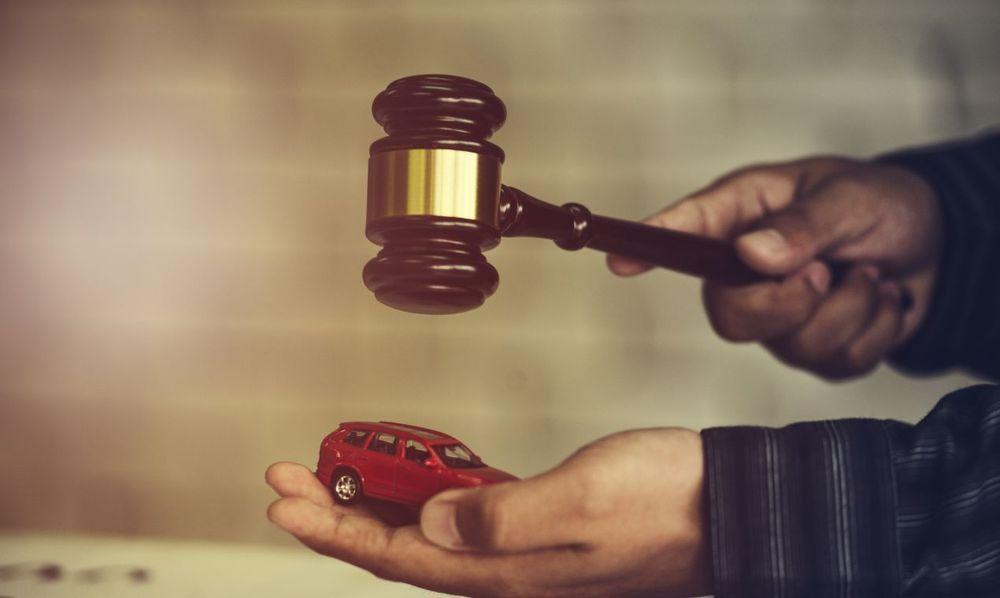 A Better Way to Sell Turo Fleet Cars
PrivateAuto makes selling a used car easy, fast, and safe. We streamlined the transaction process. Here are a few reasons PrivateAuto should be your top choice for selling your Turo vehicles:
1. You get to price your car: as a seller, you determine the fair price for your vehicles.
2. You don't have to share personal information: our app has built in scheduling and messaging features. You can talk to buyers and allow them to schedule test drives without giving them your personal information such as phone number and email.
3. Paperwork is easy: we walk you through the entire transaction process and allow you and the buyer to e-sign the bill of sale. The transaction records are stored in your PrivateAuto account.
4. Security: we do identity verification on all buyers; you can vet buyers by choosing to sell to buyers with verified funds.
5. Immediate, secure, and free payments: when the buyer pays you through our banking integration, PrivateAuto Pay, you will receive the money immediately. PrivateAuto Pay works 24/7/365, so you can hand over the keys to the new owner as soon as they pay you.
Sell Your Used Cars on PrivateAuto
Conduct private car transactions easily and safely with PrivateAuto. Our innovative platform connects buyers and sellers and gives them all the tools to complete the deal, from in-app financing to secure messaging to integrated payments. Get started with PrivateAuto today.
FAQ on Selling Turo Fleet Cars
What cities make the most money from Turo?
Cities where Turo owners have the most potential to make money include Los Angeles, CA, Jackson, WY, Denver, CO, San Francisco, CA, Atlanta, GA, and Orlando, FL.
What percentage cut does Turo take?
Turo pays anywhere from 60-85% and keeps a 15-40% cut, depending on vehicle type and other factors.
Why are private sales the best way to sell vehicles?
You can usually get more money for your used car by selling it to a private party. A dealer may offer you a trade-in value or a quick cash offer, but these are virtually never as high as you can make in a private sale.
What car is rented the most?
When renting cars, offering certain models can bring you a higher income due to their popularity. The type of car that's most popular when it comes to renting is a Fiat 500, which has a 178% ROI on Turo.
Is Turo a good passive income source?
Renting your cars may not bring you tons of money, unless you own a larger fleet. Turo can be a good source of extra income for even an vehicle or two, however. You can earn $500 per month per vehicle on average.
Do I need insurance to host on Turo?
Yes, you do need insurance to rent a car on Turo. This company requires a third-party liability insurance coverage. Turo also offers protection plans, so you can get your vehicle insured through them.
How does PrivateAuto help me manage offers?
Internet listing services can quickly generate a lot of interest and fill your inbox with offers, information requests, and test drive requests. PrivateAuto makes it easy to manage your offers.
Accept, reject, or counter individual offers in our app.
Allow potential buyers to schedule test drive meetups from times you've pre-selected.
Share your PrivateAuto listing across other platforms.
All contact takes place via the PrivateAuto app rather than your personal email or phone number. This safeguards your personal information.
What are the most profitable cars on Turo?
The most profitable cars on Turo include the Fiat 500, the Jeep Wrangler, the Ford Mustang, and the Toyota Corolla.
Can I rent a car with an auto loan on Turo's website?
Yes, you can rent a car with an auto loan on the Turo platform, as long as all other vehicle requirements are met.
How does PrivateAuto vet buyers and sellers?
To provide a safe experience, both buyers and sellers are authenticated using facial recognition technology, driver's license, email address, and phone number. This information is kept private from other buyers and sellers and is only used to verify the user's identity.
When listing a vehicle, sellers must enter the VIN and create a profile. A vehicle identification number (VIN) is essential for establishing car ownership and whether the vehicle title is clear. PrivateAuto buyers and sellers can rest easy knowing that both parties have been thoroughly vetted.
How much does the average Turo owner make?
On average, a Turo host in the US can earn around $500 per month renting one vehicle, while Turo business owners with more than 3 vehicles can earn $3,000 or more per month. While that seems like a lot of passive income, Turo hosts are also responsible for covering costs of maintenance and repairs, as well as handling vehicle insurance and tax payments for the car.
A small percentage of Turo business owners have large fleets of 20, 50, or even several hundred vehicles. Owners of large fleets need a proactive strategy in managing turnover—much more than a Turo host with a few vehicles. Finding a place you can sell vehicles quickly, easily, and securely is crucial if you manage a large Turo fleet.