You've found the car of your dreams, but it's far away. Remote car buying has challenges that in-person transactions don't, but they're not too difficult to overcome. Here's how to buy a car remotely from a private seller.
Can I Get a Better Price by Buying a Used Vehicle Remotely?
If you live somewhere where vehicle prices are much higher than in surrounding areas, you may save significant money by buying out of state—or at least outside your immediate area. Here are some factors that you might be able to take advantage of.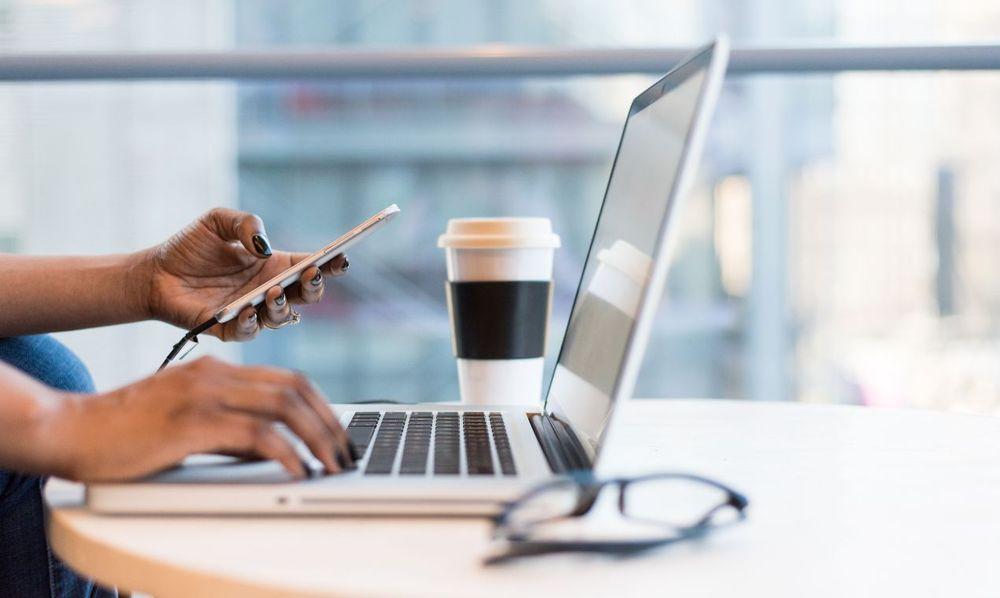 Should I Buy from a Private Seller or a Dealer?
To stay in business, car dealers need to make a spread. Their main motive is to buy low and sell high. When buying a used car directly from a private seller, you cut out the middleman. Sure, the seller still may want to get the best deal possible, but they also may be more willing and able to negotiate.
On PrivateAuto, car buyers can make offers to sellers when they browse used cars for sale. Sellers can then accept, reject, or counteroffer. Buyers and sellers can communicate within the PrivateAuto app using our messaging feature—without ever exchanging personal info. It's the future of private vehicle transactions.
Bottom line: you're more likely to get a low price with private sales than from dealerships.
How to Buy a Car Remotely
When buying remotely, you don't even need to travel to the seller's location if you follow our formula. Whether you're buying a Toyota Tacoma or a Porsche 911, purchase your next car long-distance from the comfort of your home with these steps.
Identify the vehicle you want to buy and negotiate a purchase price
Have your funds ready (if you need to apply for financing, you can do so right in the PrivateAuto app; when approved, your profile will show "Verified Funds" so that the seller knows you mean business)
Get a vehicle history report (included in the seller's PrivateAuto listing if they've opted for Premium)
Arrange a local inspector to act as your agent and schedule a meeting between the inspector and seller
The inspector will perform a pre-purchase inspection and test drive the car on your behalf
After the vehicle inspection turns up no issues, you and the seller sign the bill of sale in the PrivateAuto app
Pay for the car. Transfer funds to the seller instantaneously via PrivateAuto Pay (works any time of day, any day of the week)
The seller signs the vehicle title over to you and hands it over to the inspector, who will send it to you certified mail for you to sign
The inspector ensures the car is loaded onto transport and shipped off to you
You call your insurance company and get an auto insurance policy on the vehicle
You receive your car and finish the title transfer at your state's DMV or equivalent organization. At the same time, you'll register it in your name, get new license plates, and pay any applicable car sales tax.
Enjoy your new-to-you car!
It's all very doable, especially with PrivateAuto's convenience and security, as well as our integrated banking solution for instant payments up to $1 million.
Buying the Car Without Seeing It
If you balk at the idea of spending $10,000, $40,000, or $150,000 on a car you've never seen, we understand.
There are two secret weapons that will make a long-distance car deal easy.
Using a professional mechanic who acts as a vehicle inspector and your agent.
Using PrivateAuto Pay to send funds instantaneously.
When you use our technology and an inspector on the ground, you get rid of all the problems that come with buying a car long-distance.
The Importance of Having an Agent
If you live a thousand miles away from the seller, that could be a problem. Unless you have someone in the seller's area who can act on your behalf to perform test drives, receive documentation on your behalf, and ensure that shipping goes off without a hitch.
While you could call on a friend who lives near the car seller, we recommend using a trusted mechanic. In addition to test driving the car and handling paperwork for you, a mechanic can also inspect the vehicle.
With a professional vehicle inspector acting on your behalf, you can get the car deal done from the other side of the country—in your pajamas.
How to Pay for a Car Long Distance
Until recently, there haven't been a lot of great ways to transfer large amounts of money between a car buyer and seller. Especially when the two parties are far apart, geographically-speaking.
Cash doesn't work long-distance
Venmo is only good for $5K per week
A cashier's check has to be mailed, delaying the transaction and creating all sorts of trust issues (the buyer needs to have a lot of trust that the seller will follow through when mailing the check, for example)
Wire transfers are costly and cumbersome; they only work during banking hours
Escrow services are expensive and time-consuming, and are only available during banker's hours
Enter PrivateAuto Pay, an entirely new way to pay for used cars. PrivateAuto Pay makes it easy to buy cars remotely:
No transaction fees
Funds transfer instantaneously
Works 24/7/365
Buyer releases funds after seller has electronically signed the bill of sale in the PrivateAuto app, and after the inspection has proved the car to be as advertised
Seller signs the car title over to the buyer after receiving funds
Agent (inspector) takes possession of the vehicle on behalf of buyer after seller signs title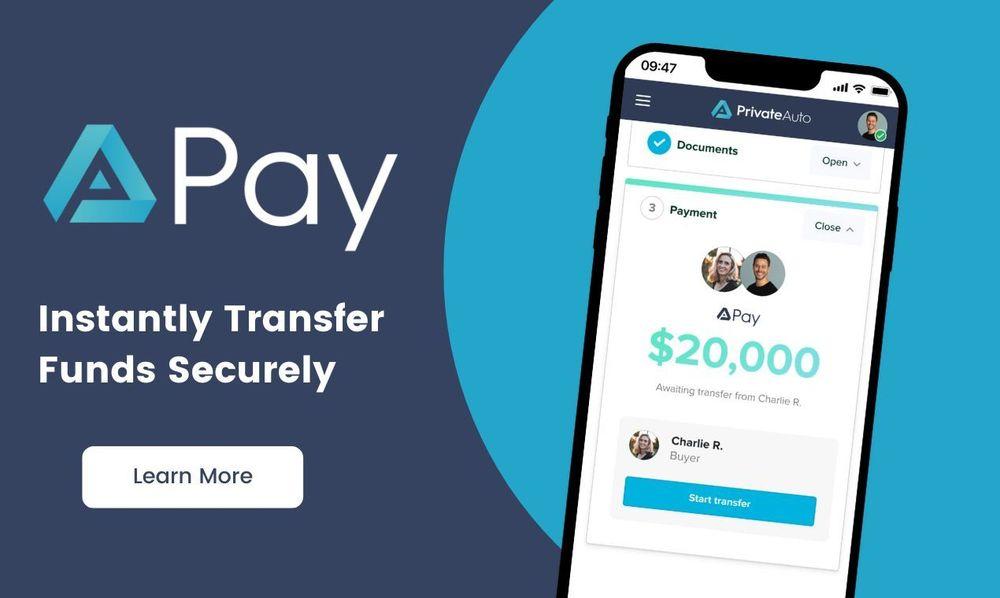 The entire transaction can be completed in minutes. The buyer and the seller are in the PrivateAuto mobile app going through the purchase process while the inspector is relaying information to the buyer over the phone.
It's truly revolutionary.
What Should I Ask a Seller When Buying a Car Long Distance?
When buying a car remotely, you shouldn't worry too much about asking the "right questions," as a vehicle history report and a good inspection will bring hidden issues to light. If you'd like to, you can ask many of the same sorts of questions you'd ask a seller in your immediate area.
Why are you selling this car?
How long have you owned it?
Tell me about its maintenance history?
Who was the main driver of the vehicle and what were their driving habits?
What sorts of driving conditions was the car mostly driven in?
When not being driven, where was the car parked?
Is the car under warranty? (Most used cars are not under warranty, but if this one is, that's great news.)
Have any major modifications or repairs been done to it?
Do you have copies of your service records?
Does the car have a clean title? (If it has a branded or salvage title, you definitely want to know this before arranging an inspection.)
The good news is that you can communicate with the seller via the PrivateAuto app. We have a built-in messaging feature that keeps your contact info private.
How Can I Get a Car Shipped to Me from Another State?
If you don't feel like traveling to get your newly-purchased vehicle, have it shipped to you. Car transport companies can deliver it right to your door, often for a fairly reasonable fee.
Your on-the-ground agent/inspector can make sure the car is successfully shipped off to you after taking possession from the seller on your behalf.
Read our car transport guide to learn more and to access our preferred list of vehicle transport providers.
How to Stay Safe When Buying a Car Remotely
Here are our top tips for staying safe when you buy cars remotely (most of these apply to local transactions as well).
Don't exchange personal contact info with strangers. PrivateAuto lets you message within our app so your details stay private.
Don't release funds to the seller until the following occur:
The inspector confirms the condition of the car is as expected
The inspector confirms the odometer reading
The seller signs the bill of sale in the PrivateAuto app
Deal with trustworthy vehicle inspectors only.
Use PrivateAuto Pay to transfer funds so your banking info stays safe
Follow these guidelines, and your remote car buying experience should be a good one.
Pros and Cons of Buying a Used Car Remotely
Like most things in life, buying a car remotely has its pros and cons.
Pros:
The potential of getting a better deal
Potentially a wider selection of vehicles, allowing you to find what you want
Cons:
Arranging the deal can be more complex
You need to arrange transport
You're relying on the word of strangers
Fortunately, when you follow the steps in this article, you can minimize the disadvantages while enjoying the advantages of long distance car buying.

The Advantages of Buying a Car Through PrivateAuto
Complete the buying process easily and legally with the help of PrivateAuto. Our technology-driven platform helps you find verified buyers and sellers, sign documents online, and receive state-specific steps to complete the purchase. Get started with PrivateAuto today.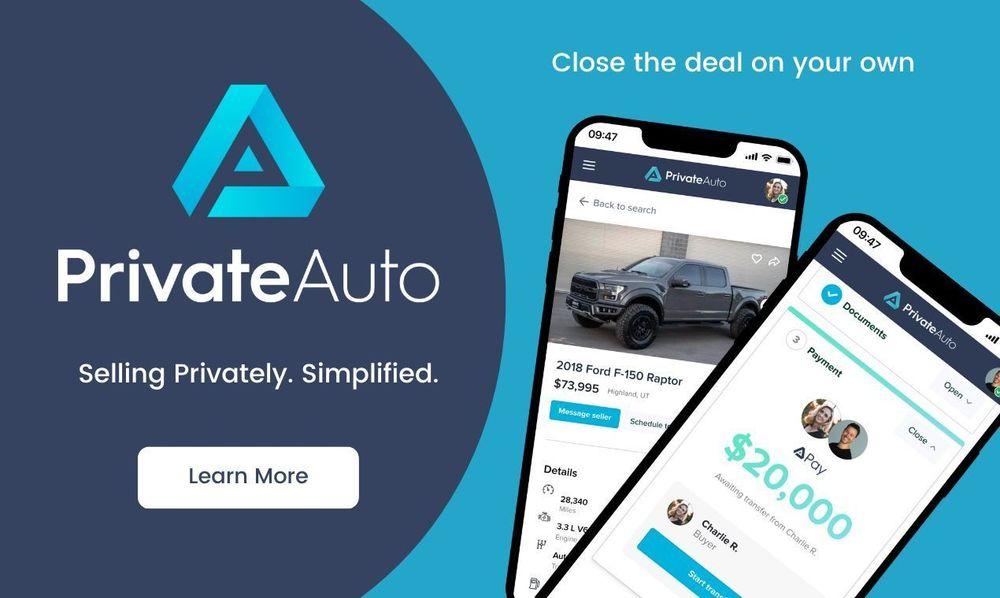 FAQ on Remote Car Transactions
What is the average distance someone will drive to buy a car?
Depending on the person and type of vehicle, some buyers are willing to drive across the country to buy a car. Driving any distance is unnecessary, however, when you follow the advice in this article. You can do remote vehicle transactions without leaving your home.
Is it possible to buy a car over the phone?
You can buy a car over the phone safely and securely if you implement the following two measures:
Have a trusted agent on location to act on your behalf. The agent should be qualified to inspect the car, receive documents, and take possession of the vehicle for you.
Use PrivateAuto to make the transaction process safe, quick, and secure. You and the seller will electronically sign the bill of sale, after which you can transfer funds which the seller will instantly receive.
What is the smartest way to buy a car?
The smartest way to buy a car is to purchase directly from a private seller through PrivateAuto. We make private-party vehicle transactions fast, legitimate, and safe.
What is the cheapest way to buy a car?
To buy a car in the cheapest way possible, do these things:
Purchase directly from a private seller
Make offers on vehicles via the PrivateAuto app
Use a platform (PrivateAuto) that does not charge transaction fees
Transfer funds using a payment gateway (PrivateAuto Pay) that does not charge fees
What is the best insurance company for used car insurance?
As we explain in our used car insurance guide, there is no single "best insurance company" for used car insurance. Some insurance companies offer better rates for specific types of vehicles, specific categories of driver, or other variables. You'll need to shop around to see which insurance company is best for you.
If you have life insurance, homeowners insurance, renter's insurance, or health insurance, you can talk to your current insurance agency to see if you can get a better deal by already being a customer. Some insurance companies are happy to offer you bundle discounts when you buy more than one insurance product from them.