What Is The Process For Getting License Plates In Oregon?
In Oregon, vehicles are required to have both rear and front license plates.
(Every US state requires a rear license plate. Some states only require a front plate, while other states don't.)
Here are the steps for getting a new license plate from the Oregon Department of Motor Vehicles (Oregon DMV).
Get car insurance. Before registering your car and getting Oregon license plates, you must have auto insurance that meets the state's minimum coverage requirements.
Get an inspection. If you are registering a vehicle for the first time in Oregon or if your registration has expired, you must have it inspected. Inspections are carried out at authorized Department of Environmental Quality (DEQ) inspection stations.
Gather the required documents and pay the fees. To register your vehicle and get new license plates in Oregon, you will need to provide several documents. These documents may include your vehicle title or registration, your driver's license or state ID, and proof of insurance. You'll also need payment for fees and taxes.
Submit the application. You can register your vehicle and get license plates in person at an Oregon DMV office or online through the Oregon DMV website. You will need to submit your application, along with the required documents and fees.
Receive your license plates. Once your application is processed and the fees are paid, you will receive your license plates in the mail. If you register your vehicle in person at a DMV office, you may get your plates immediately. If you register online, your plates will be mailed to you.
Install your plates. Once you receive your license plates, you will need to install them on your vehicle.
Oregon License Plate Costs
There are many different types of license plates: passenger license plates, commercial vehicle plates, special license plates, trailer plates, and motorcycle plates.
License plates measure 6 by 12 inches and are rectangular (motorcycle license plates are smaller, measuring 4 by 7 inches). They are made of aluminum, which is durable and resistant to rust.
The Oregon license plate has six characters (across the 50 states, license plates have anywhere from six to eight characters).
How Much Is a Standard License Plate In Oregon?
A set of standard Oregon license plates costs $25.50.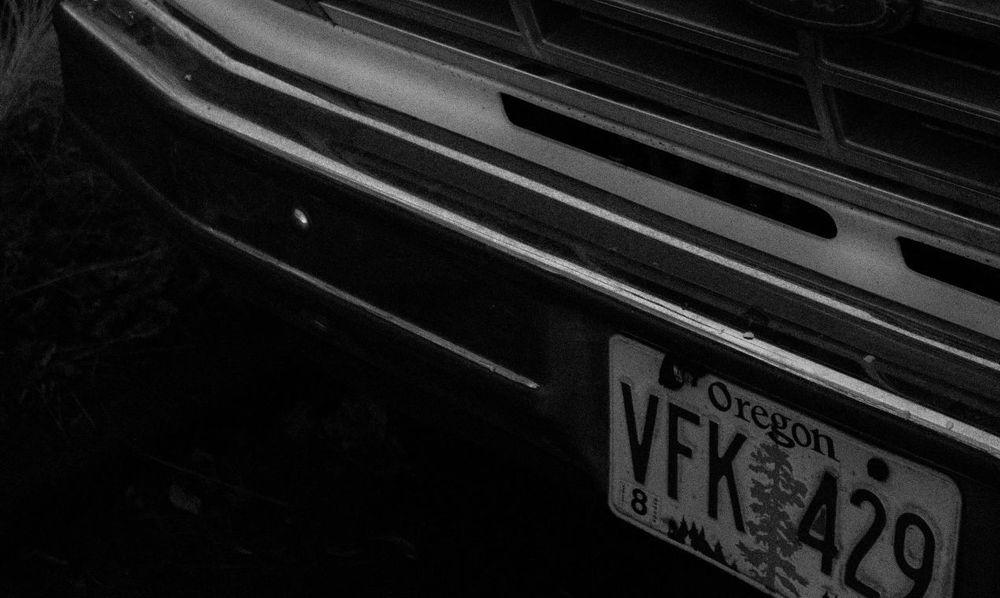 Passenger vehicles, commercial motor vehicles, motorcycles, permanent trailers, trailer coaches, and park trailers are eligible for a standard Oregon license plate.
A standard license plate is issued in any of the following scenarios:
Purchase of a new vehicle
Replacing lost, damaged, or stolen plates
Surrendering a special interest license plates and replacing it with standard license plates
Personalized Plate Fee
Oregon custom plates cost $50 per year of the registration period plus a plate surcharge fee depending on the design you choose.
Oregon drivers can choose one of the following designs:
Carter Lake
Cultural
Gray Whale
Salmon
Smokey Bear
Trail Blazers
Tree
UO Duck
Watch for Wildlife
Wine Country
Personalized Oregon plates can be ordered online, by mail, or at your local DMV office by submitting the following:
Completed application for custom license plates (Form 735-205)
Payment for all applicable fees
To find out if your desired license plate personalization is permissible and available, you can contact your local DMV office for more information.
Plate surcharges:
Crater Lake: $30 surcharge at initial issuance
Salmon and Wine Country: $30 surcharge at initial issuance and every renewal.
Salmon: $60 surcharge at initial issuance.
Gray Whale, Trail Blazers, Smokey Bear, UO Duck, and Watch for Wildlife: $40 surcharge at initial issuance and every renewal.
Cultural: $50 surcharge at initial issuance and every renewal.
Specialty Plates Fee
You can choose from a variety of specialty license plates in Oregon. The surcharge for specialty Oregon plates for used vehicles varies from $10 to $100.
Available Oregon specialty plate designs include the following:
Animal Friend
Breast Cancer Awareness
Cultural Trust
Crater Lake
Education
Fisher House
Oregon Ducks
Oregon State Beavers
Pacific Wonderland
Salmon
Share the Road
Support Education
Veterans
Disabled Veteran License Plates Fee
Oregon offers disabled veteran license plates to honor and support veterans with disabilities. Veterans who are at least 40% disabled because of their service can get these license plates from the Department of Veterans Affairs (VA).
Disabled veteran license plates come in two styles:
Ex-POW: : $40.50
Disabled Veteran: : $40.50
You can't park in a disabled parking space with disabled veteran license plates. For that, you will need to apply for a disabled person parking permit.
Register Your Vehicle with the Oregon DMV
To apply for an Oregon license plate, you must have a valid vehicle registration card from the Oregon DMV. In Oregon, you can register your vehicle in person. To make things more efficient, title transfer and car registration are done simultaneously.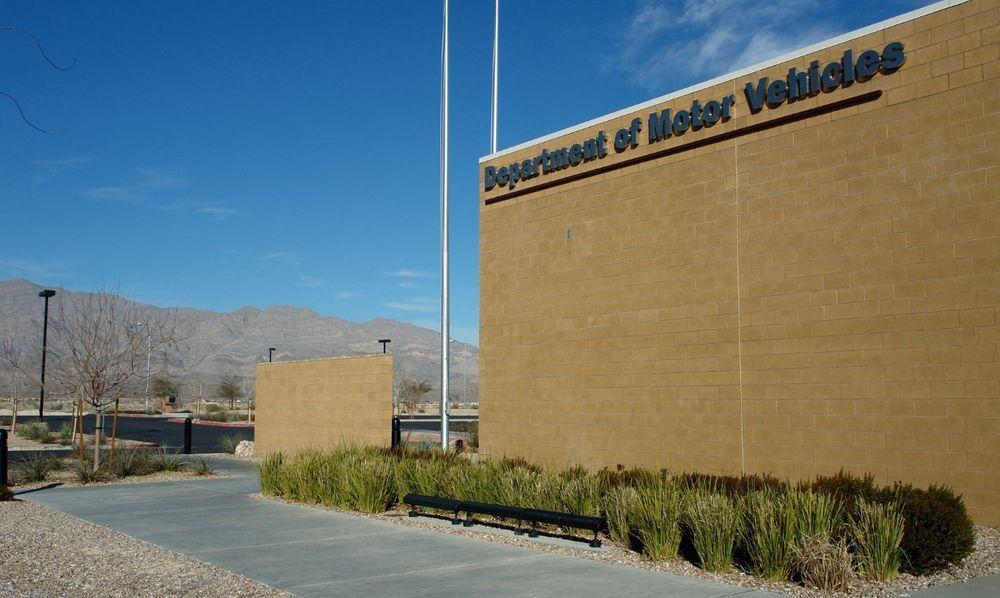 An initial registration must take place in person at a local DMV office at the time of titling by submitting the following:
Oregon title application
Ownership documentation
Lien release (if applicable)
Odometer disclosure
Registration fees: $126 to ​​$316
Proof of car insurance
On the Oregon DMV website, you can find useful information about how to register your car and how to apply for a license plate.
If you enroll in the OReGO program, the registration fee is $86. Submit a copy of your enrollment email to the DMV. If you leave the OReGO program, the DMV will bill you for the full registration fee.
How to Order License Plates
You can order license plates in Oregon by mail, online, or in person at a DMV office. Here are the steps for ordering license plates in Oregon:
Fill out the form. For replacement or special license plates, you must submit an application, which can be found on the Oregon DMV website.
Provide required documentation. You may be required to provide additional documentation, such as proof of eligibility for a special plate or proof of ownership for a replacement plate, depending on the type of license plate you are ordering.
Wait for delivery. If you order your license plates by mail or online, you should receive them within seven to ten business days. Depending on availability, if you order them in person at a DMV office, you may receive them the same day.
How Much Does It Cost To Register a Car In Oregon From Out Of State?
To register a car from another state in Oregon, bring the following to your local DMV office: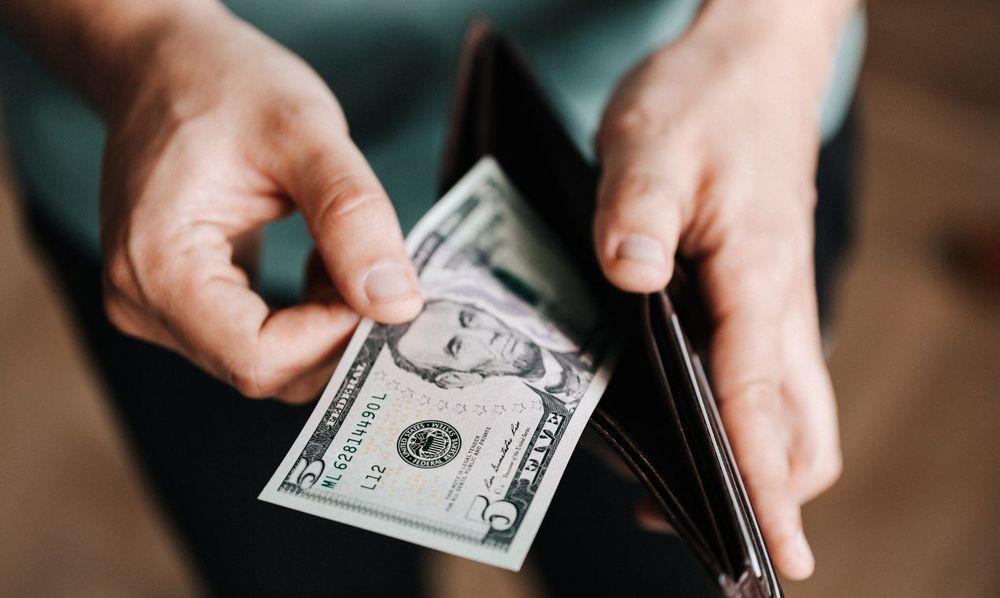 Oregon DMV Registration Renewal Fee
The fee to renew your registration depends on the model year and combined MPG of your car.
Here is a list of fees according to the model year:
​​Vehicle year is 1999 or older: $126
Vehicle year 2000 or newer, has a combined rating of 0-19 MPG: $126
​Vehicle year 2000 or newer, has a combined rating of 20-39 MPG: $136
​Vehicle year 2000 or newer, has a combined rating of 40 MPG or higher: $156
Vehicle is all electric: $316
Each state has different requirements for how often license plates need to be renewed. Oregon drivers are required to renew their registration every two years.
Being late on registration renewal can lead to late additional fees, fines, and other problems when pulled over for a traffic stop. To avoid this, it is important to pay careful attention to the registration expiration date.
License Plate Replacement Fees
In some cases, the Oregon DMV may require you to change your license plates. If your license plate is lost or stolen, contact the DMV or go to an authorized third-party office to have it replaced with new numbers and letters.
There will be a $5 or $10 license plate replacement fee, depending on if they need to be renewed or not.
To replace a damaged or unreadable plate, you need to submit the following to the Oregon DMV license plate agency:
Completed application for replacement plate (Form 735-268)
Payment for the license replacement fee
If your license plate was stolen, you'll need to report the theft to law enforcement and apply for a replacement.
Oregon Temporary License Plates
Oregon provides (upon request) temporary plates to people who have bought a car but don't have their permanent plates yet. They cost $33.
To get an Oregon temporary permit, you must provide proof of vehicle ownership, proof of insurance, and payment for the temporary permit fee. The temporary license plate must be on the car at all times, and the driver must always have proof of insurance and ownership.
How To Check If a Car Has Oregon Back Fees?
Before you buy a used car in Oregon, find out if it has any back fees. If it does, you could be responsible for them.
The first step is to obtain the vehicle identification number from the seller. With the VIN, you can contact your closest Oregon DMV location and request a title search. The Oregon DMV will be able to tell you if there are any unpaid fees associated with the car, such as a vehicle registration fee or a parking ticket.
Buying or Selling A Car with PrivateAuto
Avoid scams, keep your personal info private, and guarantee funds with PrivateAuto. Quick, convenient car transactions. Whether you want to find used vehicles for sale, or you're trying to sell your used car, we make the transaction happen. PrivateAuto Pay, our integrated banking gateway, is truly revolutionary. It allows you to send or receive unlimited funds instantly and for free.

Colorado License Plates FAQ
Does Oregon have sales taxes?
The state of Oregon doesn't have a vehicle sales tax. That is why Oregon uses the OR Business Registry Resale Certificate for those who purchase goods outside of the state and try to resell them in Oregon.
Does the Oregon Historical Society have its own plates?
The Oregon Historical Society is a non-profit organization dedicated to preserving and disseminating Oregon's history to the general public. The Society creates souvenir plates with historical designs that are sold to raise funds for the organization. These plates' designs frequently include landmarks and historical events from Multnomah County and the rest of Oregon.
The plates are available for purchase through a variety of channels, including the society's gift shop and online store. In addition to souvenir plates, the Oregon Historical Society collaborates with organizations such as the Oregon State Capitol Foundation to create limited edition plates commemorating significant events or anniversaries in Oregon history.
Every plate design is carefully curated and researched to ensure historical accuracy and to highlight Oregon's unique heritage. The society collaborates with local artists and historians to create designs that accurately represent the history and culture of the state. Some of the most popular designs feature landmarks such as the Oregon State Capitol and Multnomah Falls.
Individuals who purchase a souvenir plate from the Oregon Historical Society not only support the organization's mission but also own a piece of Oregon's rich history.
Which DMV forms do I need to submit when transferring an out-of-state title?
You need the following forms to transfer the title of an out-of-state vehicle to Oregon:
A completed application for a certificate of ownership
The original out-of-state vehicle title
A completed Oregon vehicle registration application
Can I keep my current custom plates?
If you move out of Oregon, you must take off your Oregon license plates. But if you move within Oregon and the vehicle stays in your possession, you can keep the same license plates and update your address with the DMV. You can transfer your current custom plates only if both vehicles (the one you're transferring them from and the one you're transferring them to) are the same vehicle type (most cars are considered to be the same "type," so unless you have a motor home, a commercial truck, a motorcycle, or some other more unusual vehicle, you should be fine to transfer your plates). If you do not have another "same type" vehicle to transfer them to, other options for disposing of your plates include:
Destroy the plates
Surrender your plates to the Oregon DMV
Sell them online as a souvenir
Recycle or upcycle them
Does a travel trailer need license plates?
Yes, most states, including Oregon, require license plates for a travel trailer. Depending on the state and the size of the trailer, the rules for license plates may be different, but in general, a travel trailer is considered a vehicle and must have license plates. Travel trailers in Oregon are required to have special recreational vehicle (RV) license plates, which have a different fee structure and design than standard license plates. Make sure your travel trailer is properly registered and licensed to avoid getting a ticket or fine.
Do motorhomes need license plates?
Motorhomes need special license plates called recreational vehicle (RV) plates, which look different and cost more than regular license plates. The weight and length of the motorhome determine the fees for RV plates. To avoid penalties or fines, make sure your motorhome is properly registered and licensed. You can get RV license plates for your motorhome by giving the Oregon DMV the required paperwork and fees.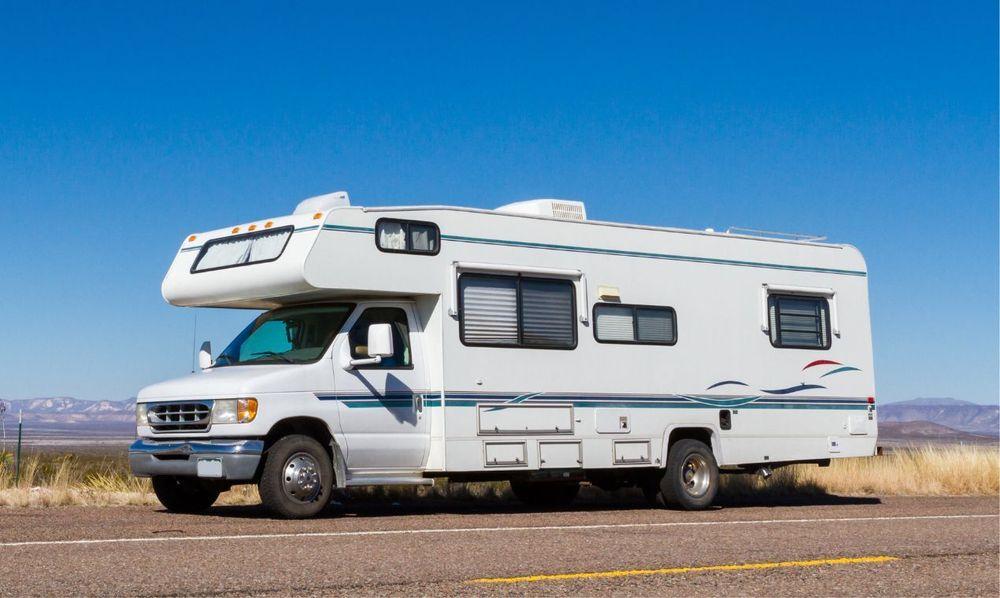 What are some important facts about license plates in Oregon?
Oregon requires everyone who owns or drives a car in the state to have a license plate. When you buy a car or move to Oregon, you must apply for license plates, and there are several things you should know about the process.
When you transfer a title registration, you'll need to pay a transfer fee to the Oregon DMV. You might have to pay a county fee based on the county where you live. It's important to note that if you move to a new county within Oregon, you will need to report any address changes to the DMV and pay the county fee for your new county of residence.
When you renew your registration, you will need to pay an additional fee to keep your license plates active. If you need to update your address or other information, you can do so at a DMV field office or online for an additional DMV charge.
Does Oregon have a late title transfer fee?
The initial fee for a late title transfer is $25, if you go over 60 days you will have to pay an additional fee of $50. Renewal notices are mailed or emailed to the owner 45 days before the registration expires.
What are some important facts about Oregon vehicle registration?
Anyone who recently purchased a car or relocated to Oregon must complete the registration process. To register, the vehicle owner must provide important documents such as a title and registration application, proof of insurance.
Cars can be registered either online, at a DMV field office, or by mail. Those who prefer to apply by mail should be aware that the process may take longer than for those who apply in person.
The cost of registering a vehicle is determined by the county fee, the transfer fee, and the type of vehicle being registered. After registering, it is critical to keep the vehicle's registration current by renewing it every two years and notifying the DMV of any address changes.