Are you thinking about buying a used car in Massachusetts? Sales taxes and other fees can increase your out-of-pocket expenses well above the purchase price. We give you the lowdown on Massachusetts's vehicle sales taxes to help you avoid any surprises.
Quick links:
The statewide rate for used car sales tax in the state of Massachusetts is 6.25% of the vehicle's purchase price. Great news for the residents of the Bay State: individual cities and counties do not levy additional taxes!
Keep reading to get all the scoop on used car sales taxes in Massachusetts.

Do You Pay Taxes When You Buy a Car From a Private Seller in Massachusetts?
When you buy a car and register it in the state of Massachusetts, you owe sales tax—whether you're buying from a dealer or a private seller. The sales tax on vehicles in Massachusetts currently stands at 6.25% of the purchase price. For example, if you buy a used car from a private party for $10,000, you'll pay $625 in sales tax.
Unlike many other states across the US, Massachusetts does not allow local governments to collect sales taxes. The applicable sales tax rate is the same no matter where you live in the Bay State. No additional taxes are levied by cities and counties.
Sales or use tax on motor vehicles and trailers must be paid by the 20th day of the month after their purchase, use, storage, or other consumption within the state. If you (the buyer) don't pay the sales or use tax on time, you will have to pay interest and penalties.
In addition to the sales tax, other fees involved with purchasing a used car may include registration fees, title fees, and documentation fees.
Check the Massachusetts Department of Revenue website for further information on sales and use tax responsibilities.
How is Used Car Sales Tax Calculated in Massachusetts?
Sales taxes are assessed as a percentage of the vehicle's purchase price. Some people think they'll outsmart the state by negotiating a low "official" purchase price and paying the remainder in a side transaction. The Massachusetts Department of Motor Vehicles (DMV) is way ahead of you.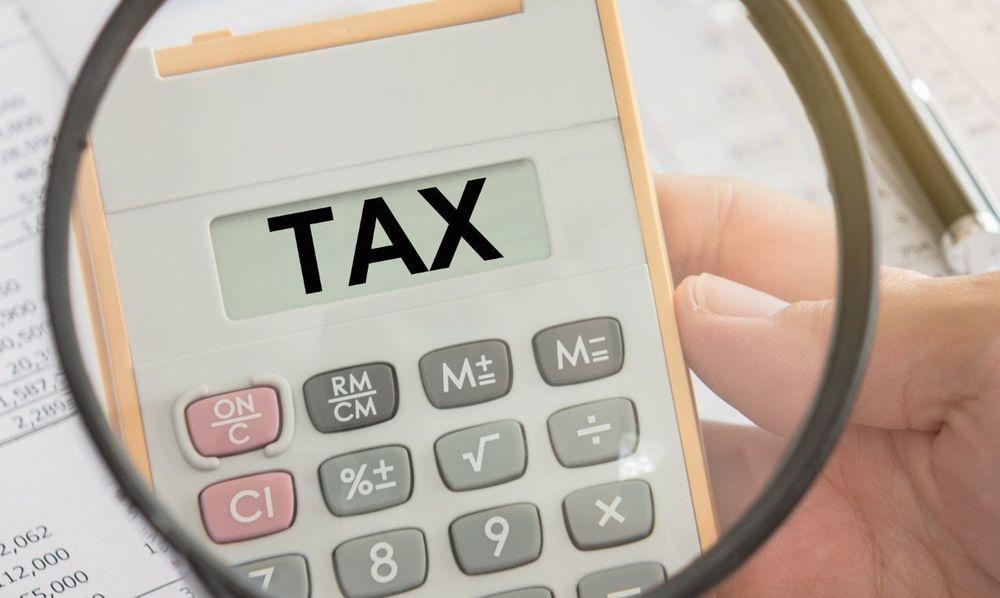 People who try to avoid paying the full vehicle tax by artificially lowering the price they paid for the car will find themselves disappointed. The Massachusetts DMV has the option to use the car's "fair market value" (not the car price) as the basis for calculating sales tax.
The Massachusetts Department of Motor Vehicles establishes what the car is worth on the open market by referring to the Kelley Blue Book or other reliable sources of information about used car prices. If the DMV concludes that the car's fair market value is greater than the purchase price, the sales tax can be assessed based on the fair market value.
If you're buying the car from a private party, you must declare the car's fair market value to the DMV and pay the appropriate amount of sales tax based on that value. Failing to do so may result in fines and penalties.
How to Avoid Paying Sales Tax on a Car in Massachusetts?
Sorry to burst your bubble, but property tax, income tax, sales tax, and other taxes are part of life. There is no way to legally avoid paying sales tax on used cars in Massachusetts or in any other state—unless you meet an exemption.
Massachusetts Car Sales Tax Exemptions
Here are some tax exemptions for used vehicle purchases, as listed on the Massachusetts DMV website:
If you qualify for these exemptions, you should present evidence to the DMV.
Moving to a State With No Vehicle Sales Tax
If you plan to move to a state with no sales tax, you could defer purchasing a car until after your relocation. Otherwise, we don't recommend attempting to avoid paying car sales tax in Massachusetts or anywhere else. The thousands of dollars you might save are not worth the legal and financial implications, nor the loss of your peace of mind.
How to Pay Massachusetts Vehicle Sales Tax
Here's how to pay car sales tax in Massachusetts after you've purchased a used car from a private seller:
Calculate sales tax. The Massachusetts sales tax rate on cars is 6.25 percent. To figure out how much the sales tax is, multiply the price of the car by 0.0625. If you bought a car for $10,000, for instance, the sales tax would be $625. If you like, use our sales tax calculator.
Do the paperwork. You'll need to fill out a Motor Vehicle Certificate of Payment of Sales or Use Tax Form (ST-7R) and an Application for Registration and Title (RMV-1). When you fill out these forms, you will need to give information about the car, the purchase price (or fair market value), and yourself.
Turn in the paperwork and payment. Bring the completed paperwork and the sales tax payment to the Registry of Motor Vehicles (RMV) office in your area. You can pay the sales tax with a check or money order made out to "Massachusetts Department of Revenue," a credit card, or an electronic funds transfer (EFT).
Get your new registration and title. Once you've paid the sales tax and turned in the necessary paperwork, you'll get your new registration and title for the car. The title and registration will show that you bought the car and that the sales tax has been paid. You will also get new license plates.
If you live in Massachusetts and bought a car in another state and paid sales tax there, you might be able to get a credit for the Massachusetts sales tax.
Buy and Sell Used Cars on PrivateAuto
Conduct private car transactions easily and safely with PrivateAuto. Our innovative platform connects buyers and sellers and gives them all the tools to complete the deal, from in-app financing to secure messaging to integrated payments.
PrivateAuto allows you to negotiate the price you want, schedule the test drive meetup, and pay for the car—all within our app without compromising your personal information.
Whether you want to shop used vehicles for sale or are trying to sell your used car for top dollar, PrivateAuto will help you get the deal done.
Get started with PrivateAuto today.
Here's how you can sell your car in Massachusetts with a few simple steps.
Gather necessary documentation
You'll need your vehicle title and other documentation. Have all the paperwork you need to sell your car privately, so you're not scrambling to find it at the moment of completing a sale.
2. Register on PrivateAuto and get verified
To make PrivateAuto a safe place for everyone, we require email, phone, and driver's license verification, including facial recognition.
3. List your car
Easily create your PrivateAuto listing with our step-by-step guide. Bonus: we include a window brochure with a QR code scannable to your listing.
4. Set your terms
It's your car, so you drive the deal! You can control where, when, and who you meet. Decide whether to accept only ID-verified buyers, or buyers with verified funds. Don't waste your time with buyers who aren't verified to your preference.
5. Vet incoming offers
Manage offers in one place with the ability to accept, reject, or counter offers within the app. Listing on multiple sites? Filter all communications through PrivateAuto by sharing your listing link on all platforms. Your personal info is protected: no more giving out your phone number or email address. All communication happens in our app.
6. Choose a buyer
When you find an offer you like, accept it and proceed to the next step with that buyer.
7. Schedule a meeting
The buyer will want to look at your car. No more back and forth texts. You never have to give out your phone number. Rather, use our handy scheduling feature to schedule test driving and coordinate a time and place for meeting. (Oh, and you'll be able to finalize the transaction instantly at the first meeting, FYI.)
8. E-sign documents
After the buyer is satisfied with your car and the two of you have agreed on a purchase price, you can easily e-sign the bill of sale within our app, from your phone. With our shared documents feature, you can easily locate the paperwork needed after the sale.
9. Get paid, instantly
Before PrivateAuto, receiving funds was the most stressful part of the entire selling process, especially for any used car sale over $5,000. There just aren't a lot of good ways to move large amounts of money quickly and conveniently. Those days are over! Verify and receive funds instantaneously with PrivateAuto Pay, our innovative banking integration. Guaranteed funds for transactions large and small.
10. Transfer title
When you sell your vehicle, fill out the necessary information on the back of the Certificate of Title and sign in order to transfer ownership of the vehicle to the new owner.
MA Used Car Sales Tax FAQ
How much is car inspection in MA?
All vehicles registered in Massachusetts are required to undergo a yearly inspection. Recently bought motor vehicles must be inspected within 7 days of registration. Most vehicle inspections cost $35, while commercial inspection stations may demand a higher fee.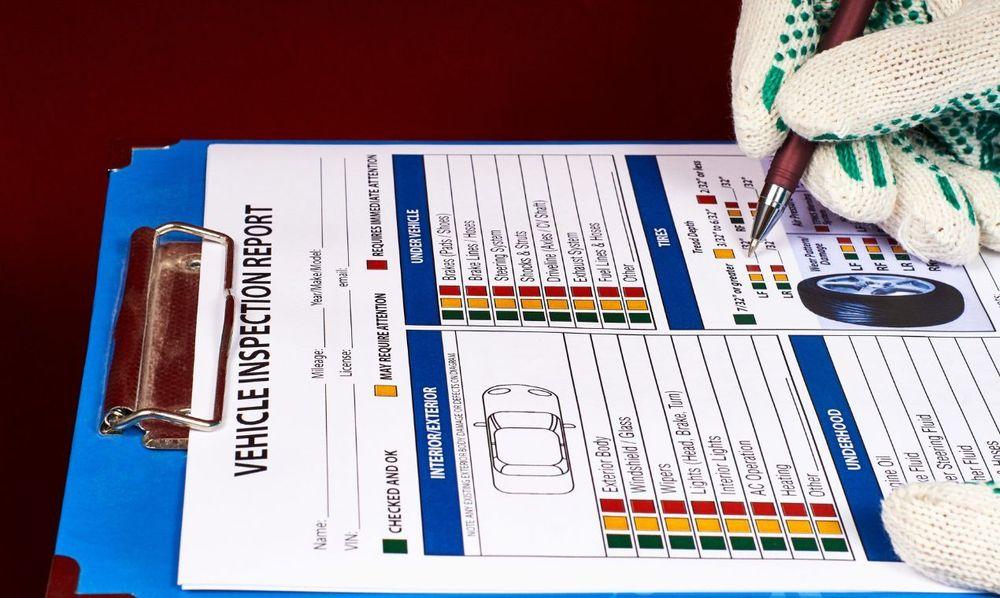 Operating a motor vehicle without a valid inspection sticker is a traffic offense. That may result in a fine and an increase in your insurance premium.
Does MA have a vehicle excise tax?
Yes, Massachusetts imposes an excise tax of $25 per $1,000 of the value of your vehicle. It is charged by the community where the vehicle is generally garaged for the whole calendar year. If your car is registered in Massachusetts but garaged elsewhere, the Commissioner of Revenue will bill you for the excise.
If you own a motor vehicle that has been registered for less than a full calendar year, you must pay the excise for both the entire month in which the vehicle was registered and the remaining months of the year. For example, a car registered on June 10 will be assessed an excise tax for the months of June through December.
The minimum excise on motor vehicles is $5. You will be taxed $5 if your calculated excise is less than $5.
How long is a Massachusetts vehicle registration good for?
A typical passenger vehicle registration in Massachusetts is valid for two years. However, the type of registration influences how long it is valid for. In Massachusetts, for example, passenger vanity plates must be renewed annually. The registration fee for vanity plates is $30, plus an extra $50 fee, making the annual registration total $80.
Which state has the cheapest car tax?
Each state in the US has its own taxes and fees for purchasing a car. Some states offer tax exemptions for certain types of motor vehicles. Other states are lowering sales taxes and fees for car purchases and ownership.
States such as Oklahoma, North Carolina, Colorado, and Alabama charge less than 3.5% in sales taxes on used cars.
Alaska, Delaware, Montana, New Hampshire, and Oregon don't charge sales tax when you purchase a motor vehicle. So, if you really want to avoid car sales tax, you might consider moving to one of these states.
Do non-residents have to pay sales taxes on used cars in MA?
Purchasing a motor vehicle outside of Massachusetts and bringing it to or using it in Massachusetts is tax-free if all of the following conditions are met:
The buyer paid sales tax on the vehicle to the state or territory in which they purchased it.
The buyer has not received and has no right to receive a tax refund from the state or territory in which it was purchased, and the state in which the tax was paid provides a matching exemption for motor vehicle sales tax paid to Massachusetts.
Out-of-state buyers need to fill out the MVU-29 form.
Learn more about the sales tax on used cars in the state of Massachusetts right here.
How long does it take to register a used car in Massachusetts?
After completing the transaction for registering your used vehicle, you will receive a registration certificate, new plates, and a year of expiration decal for the back plate. The title will be processed and shipped within 6–8 weeks. The title will be shipped directly to your lienholder if you have a loan on the vehicle.
You are responsible for the registration fee, title fee, and 6.25% sales tax. Massachusetts registration fees vary by license plate type, so it's always a good idea to refer to the RMV's schedule for a list of RMV plate types and fees.
Do you need two plates in Massachusetts?
The State of Massachusetts requires cars to have two license plates: one in the front, and one in the rear. (Some states require front license plates in addition to rear plates, while other states only require rear license plates.)
Unlike cars, motorcycles in Massachusetts need a rear license plate only.