Your "auto value" is the fair market price someone will pay for your car. Auto values vary depending on whether you plan to sell to an individual or dealer. Dealers offer much less to make a profit when they sell it to someone else. Luckily, you don't need to come up with a figure all on your own. There are several reputable websites where you can find your car's value. Plus, it's worth checking a few of them to make sure you have a good number before you sell your vehicle or trade it in. Below are some of the best places to look.

1. Kelley Blue Book
The original auto value estimator, Kelley Blue Book (KBB) is widely regarded as the most trustworthy source of car values. The tool is also extremely intuitive and easy to use. Choose to enter your VIN, license plate number, or the year/make/model of your car to get started. You can select your vehicle's upgrades/options or price it with standard equipment for a fast estimate. Select the color, enter the mileage, and your numbers are ready. KBB will show you the private auto value and the trade-in value. You can even take advantage of the KBB Cash Offer, which you bring to a participating dealer to get money on the spot.
2. Edmunds
Edmunds, another trusted auto value estimator, provides a tool similar to Kelley Blue Book, but it's not as easy to use. To use the Edmunds tool, first, you search by VIN or license plate number, or you can enter the year/make/model. In the next steps, you'll need to specify the color, mileage, and condition of your vehicle. The latter may take a couple of minutes to complete because it asks many questions about breakage, damage, and other specific aspects related to your car's condition. Once you get through all those questions, Edmunds will ask you to enter your VIN or license plate number if you haven't already done so. This is required to see the value of your car, even if you start with the year/make/model option. That can be frustrating if you don't have this info on hand, but Edmunds has a tool to help you look it up by name and address.
3. NADA Guides
NADAguides.com, operated by J.D. Power, is making another big name in the auto value estimator game. To begin using this tool, you can choose to look up your car by manufacturer or style (e.g., truck, SUV, etc.). While these methods work fine, it adds extra steps to the process, as you'll need to click through a few pages to put in the year, make, and model of your car. Once you select your trim level, you'll be asked to enter your zip code. At this point, you'll be given the option of getting a car value with standard equipment, or you can select your car's specific upgrades and features for a more accurate estimate. Then, NADA Guides will show you the numbers. If you're merely checking your car's value for informational purposes, NADA Guides gives you the option to sign up for email alerts. This handy feature will notify you if your car's market value changes significantly.
Tips for Buyers
When considering buying a used car, it's always worth looking up its estimated market value. The seller may be asking too much if the value is above these estimates. You can always try to negotiate, but keep these estimates in mind to ensure you're getting a good deal. If you're interested in a classic car or a car with a lot of after-market upgrades, you should bring someone who can closely examine the frame and other aspects. That way, you can be sure the condition and value the seller is advertising matches what you'd receive. These tools are a great starting point when purchasing a used car. Use common sense, though, so you get a good deal.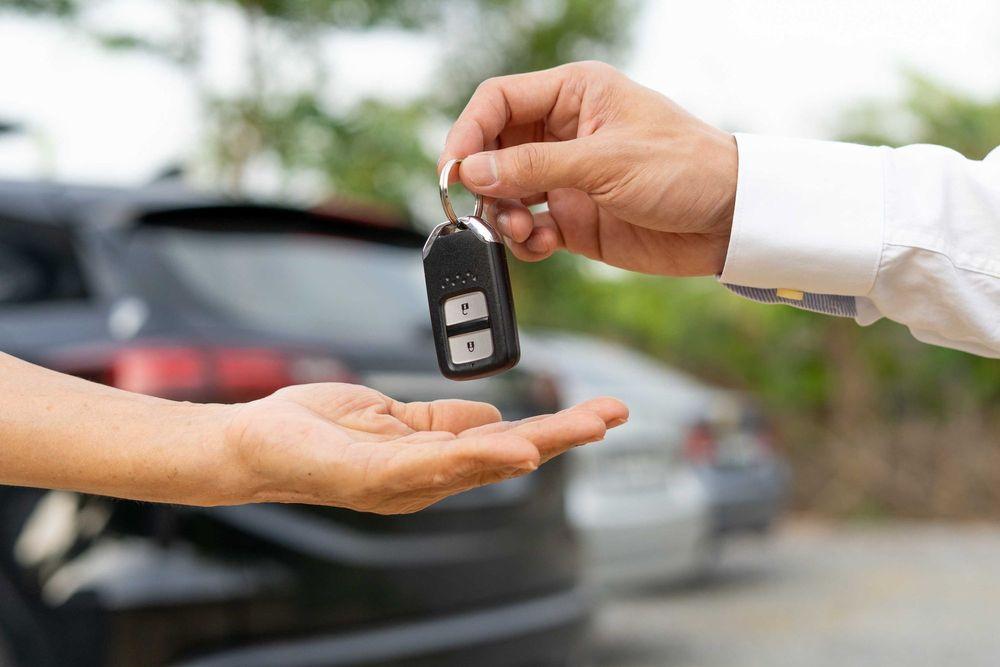 Tips for Sellers
If you're looking into selling your car or trading it in, these tools will prove very helpful in deciding just how much you can get for it. But, it's important to know that they are not always as quick to update as you might like. For instance, when used car sales soared a couple of years ago, these estimators took some time to catch up to the increased value of most used cars. To be certain that you're pricing your car at a reasonable rate, you should use all these tools and compare the ranges. You should also check your local dealers to see what they are selling similar used cars for, and you should look at your local used car market.
PrivateAuto
If you're still not sure how much to charge for your used car, it's best to start on the higher end of the estimation. That gives you some room to negotiate once a potential buyer reaches out to you. Also, using PrivateAuto's seller tools helps make the entire process go smoothly. PrivateAuto makes used car transactions safe, simple, and secure. Visit PrivateAuto and list your vehicle today!