The Process of Transferring a Car Title in Delaware
A car title transfer establishes the buyer of the vehicle as the new owner. There are two phases to a title transfer:
The seller and buyer meet in person. The buyer pays the seller for the car. Both fill out the physical certificate of title and sign. The buyer is now the legal owner of the purchased vehicle.
The buyer registers the newly-bought vehicle with the Delaware Division of Motor Vehicles (DMV), and DMV updates their records to establish the buyer as the titled owner.
The first step (seller and buyer meeting) is the key moment of the car-buying process. The second step is just a necessary formality.
As the car seller, you transfer ownership of the car by signing the title over to the buyer. You'll take off your license plates and be done with the car.
As the buyer, you become the legal owner as soon as the seller transfers the title to your name. You will finalize with the Delaware DMV to get a title and registration in your name. You'll also get new license plates and vehicle insurance.
Sign the Delaware Title Correctly
When signing a Delaware certificate of title, always keep the following in mind.
Mistakes make the document invalid.
Do not erase anything or use white-out.
Only use black or blue ink. Any other color will void the title.
Write neatly.
Only use legal birth names.
Front of the Title
The front of a Delaware title has a section for sellers (red) and lienholders (green). If there is a lien on the title, the lienholder will need to release the lien in the green-colored section shown below.
Finalize Ownership Transfer with DE DMV
You've done the deal and are the proud owner of a new-to-you vehicle. Your work is not done yet. There are still steps you need to take to finalize your vehicle's title transfer with the State of Delaware. You also need to get new license plates and register the car with the Delaware Division of Motor Vehicles (DMV).
Registration in Delaware costs $40. To apply for a Delaware license plate, you must have a valid Delaware car registration card from the Delaware DMV. To register your vehicle, you will first need to transfer the title.
You will need to submit the following items to your local DMV office:
Proof of valid Delaware auto insurance policy.
A valid Delaware driver's license or two documents that prove your identity (identification card and passport).
Odometer disclosure statement.
The vehicle's signed-over title.
Payment for the registration fee: $40.
Payment for Delaware sales tax (the state claims it does not have any sales tax on car purchases, but they do. They call it a "motor vehicle document fee," but it's 4.25% of the car's purchase price, paid to the DMV at the time of title transfer. It's a sales tax.).
Delaware Vehicle Title Transfer Requirements
In the state of Delaware, titling and registration are done at the same time. When purchasing a used car, you will need to provide your local Delaware DMV office with the following:
Vehicle title certificate
Fill out the certificate of title application (Form MV-212)
Proof of valid Delaware insurance
Odometer disclosure statement
Emissions certificate
Title transfer fee: $35
How Much are Delaware License Plates?
When you pay for your vehicle registration in Delaware, your $40 registration fee also covers standard license plates.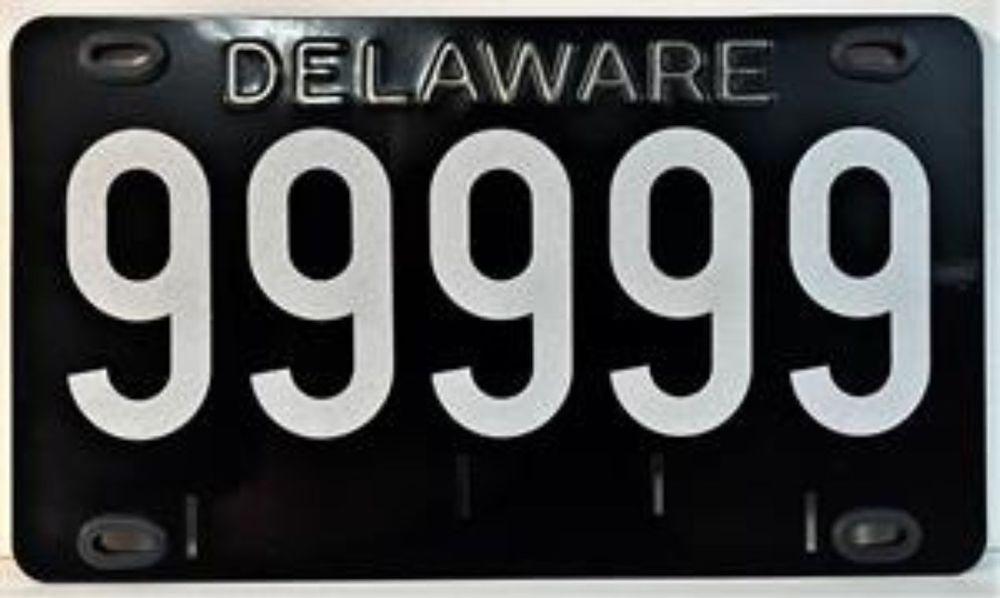 Here is a list of vehicle types that can typically display a standard license plate:
Passenger cars.
Non-commercial pickup trucks.
Sport utility vehicles (SUVs).
Minivans and vans.
Motorhomes and recreational vehicles (RVs).
Standard license plates are issued in any of the following scenarios:
The replacement of special interest license plates with standard plates.
Purchase of a new vehicle.
Replacing damaged, lost, or stolen license plates.
If you want specialized license plates, be prepared to pay more. Check out our complete guide to Delaware license plate costs for more on the subject.
Is Emissions Testing Required in Delaware?
Emissions testing is required in Delaware. The purpose of the emissions testing program is to:
Identify vehicles that pollute too much
Require high-polluting vehicles to be fixed before they can be registered
According to the Delaware DMV, "Emissions tests are required on automobiles and trucks with a manufacturer's gross vehicle weight rating (MGVWR) of 14,000 pounds or less. Exceptions include vehicles manufactured before 1968, diesel-fueled vehicles manufactured before 1997, and motorcycles."
Vehicles are tested for free at your local Delaware DMV office for everyone with Delaware residency.
Buy or Sell Cars in Delaware With PrivateAuto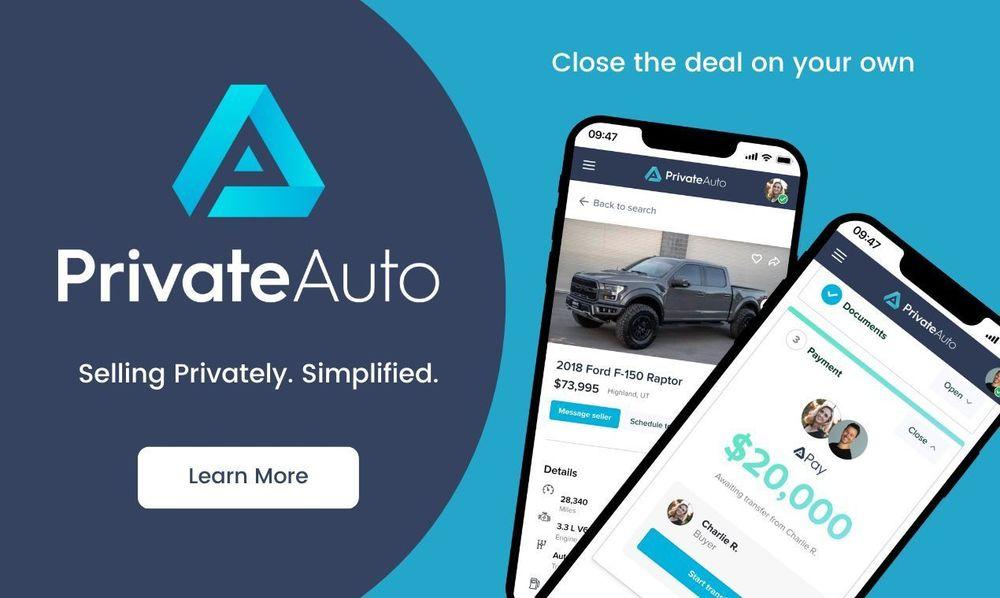 Browse used cars for sale and find your dream car today!
Steps for Selling Your Car through PrivateAuto
PrivateAuto makes selling used cars hassle-free. The sales process consists of a few simple steps:
Create a PrivateAuto account and get verified
List your car
Set your terms
Go over the incoming offers
Choose a buyer
Schedule a test drive
E-sign documents
Get paid instantaneously
Transfer ownership
Remove the license plates
Cancel your current car insurance
Title Transfer In Delaware FAQ
How much is the document fee in Delaware?
The state charges a 4.25% "motor vehicle document fee" on vehicle purchases, including private party sales. This mandatory fee paid to the DMV functions as a stealth sales tax for buyers.
So while Delaware can technically boast of having "no sales tax," the DMV's mandatory document fee amounts to a sales tax by another name.
What is Delaware's equivalent of the Department of Motor Vehicles?
In Delaware, the equivalent of the Department of Motor Vehicles is the Delaware Division of Motor Vehicles (DMV). This agency is responsible for administering various services related to driving for Delaware residents, such as issuing driver's licenses and vehicle registrations. The DMV also manages driver's education courses, driving records, and traffic school for residents of Delaware.
Is all of Delaware tax free?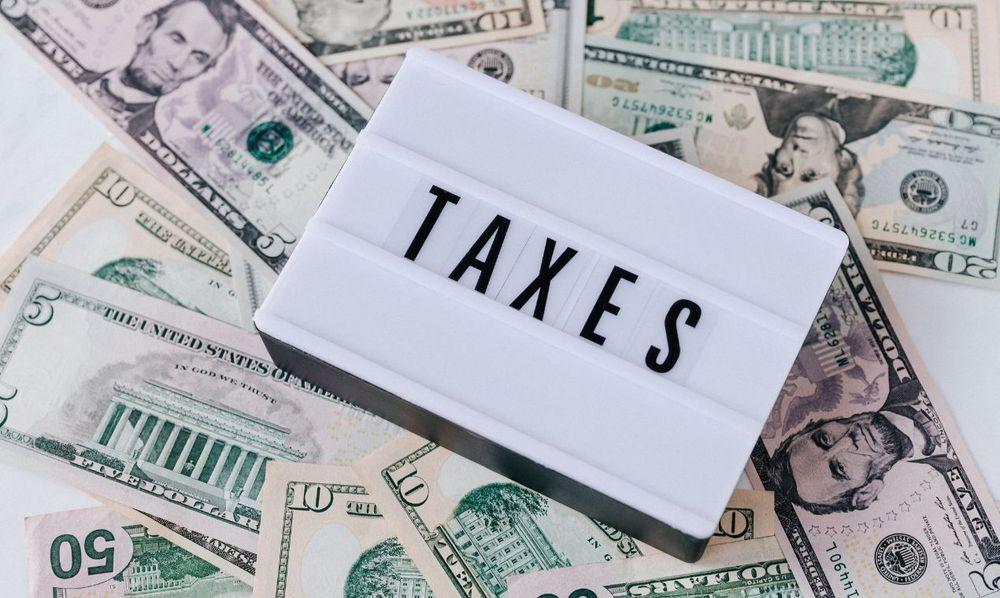 The state of Delaware does not have a statewide or local sales tax, but it does have a gross receipts tax that is levied on businesses that sell goods (tangible or intangible) or provide services within the state.
How much does registration renewal cost in Delaware?
Delaware registration renewal costs $40 and is done every year. Remember to renew your registration on time to avoid fines or penalties for driving while your registration is expired.
How to transfer a vehicle title in Delaware when the owner is deceased?
When the owner dies, a vehicle title transfer is required to change ownership. Beneficiaries must also transfer the vehicle title in order to keep the vehicle, gift it to a family member, or sell the vehicle to someone else.
After the owner's death, only the beneficiary, joint-owner, or surviving spouse has the legal obligation and authority to transfer the vehicle's title to someone else. The manner of transferring your vehicle title is determined by whether the vehicle is part of a probated estate.
How to transfer an out-of-state title?
When you move to Delaware from a different state, your vehicle will have an out-of-state title. To transfer your out-of-state title, you will need to submit the following to a Delaware DMV office:
Original vehicle title
Proof of a valid Delaware car insurance policy
Bill of Sale
Emissions testing certificate
Payment for registration of passenger vehicles: $40
Payment for the out-of-state title transfer fee: $35
How to request a duplicate DE vehicle title?
If you have damaged or lost your vehicle title, you can apply for a duplicate title in person at your local Delaware DMV office.
Replacing a damaged or lost title requires submitting several documents and payments.
Here is what you need to submit to request a title replacement:
An application for duplicate title (Form MV 213)
Payment for the Delaware duplicate vehicle title fee of $50 ($55 if there is a lien on the title)
An odometer disclosure statement
Tag number and expiration date
The vehicle's VIN
How much is the Delaware title transfer late fee?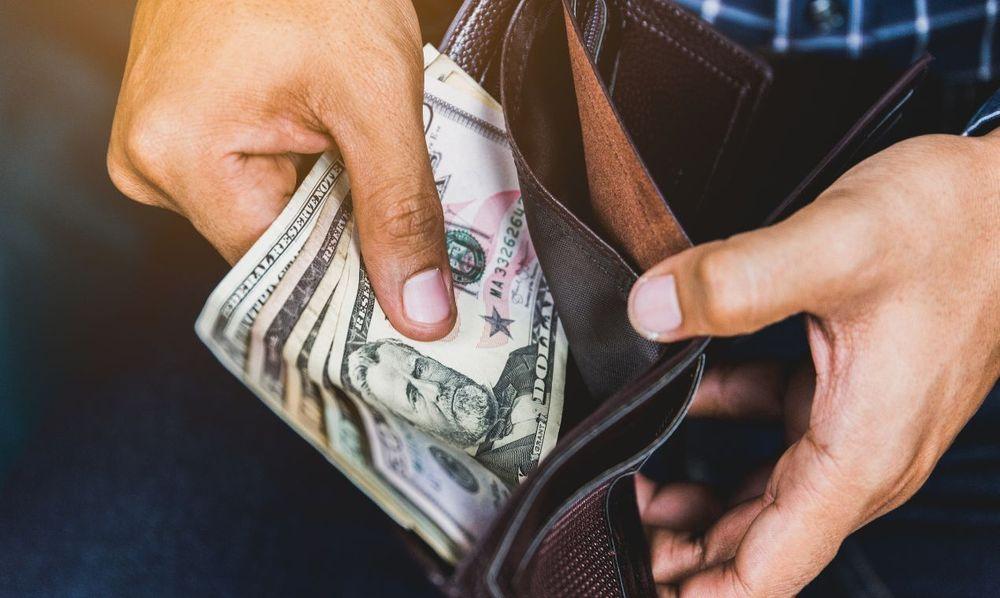 When purchasing a vehicle in Delaware, you are required to complete the title transfer within 30 days of the purchase. A $35.00 late fee will be imposed if a title is not transferred within 30 days of purchase.