What Is The Process For Getting a License Plate In Pennsylvania?
In Pennsylvania, vehicles are required to have a rear license plate only—unlike other states that require both front and rear plates.
Here's how to get a new license plate from the Pennsylvania Department of Transportation (PennDOT).
Getting a First-Time PA License Plate
If you've recently purchased a car in Pennsylvania, you'll need to complete the following formalities with PennDOT. The first two items will need to be initiated before you can complete the third (getting a new license plate).
Register the vehicle under your name and get a registration card.
Complete a transfer of title. Along with a completed transfer of title application, you will need to provide proof that you own the car, such as a bill of sale or Certificate of Title.
The Pennsylvania Department of Transportation website provides useful information regarding licensing requirements, along with instructions for how to apply for vehicle plates.
Registering Your Newly-Purchased Vehicle in PA
In Pennsylvania, you must register your vehicle in person at a PennDOT office (online registration is not allowed).
For the registration process, you'll need to provide the following info.
Proof of ownership (usually in the form of your vehicle's title)
Pennsylvania driver's license or ID card
Proof of Pennsylvania vehicle insurance for the newly-purchased car
Information about your vehicle, such as the vehicle identification number, make, and model
A vehicle safety inspection report
A valid smog inspection certificate
A Specialty Plate Application form MV-70S (applicable if you choose a non-standard license plate)
Along with a completed transfer of title and registration, to complete the registration process you'll need to provide proof that you own the car, such as a bill of sale or Certificate of Title.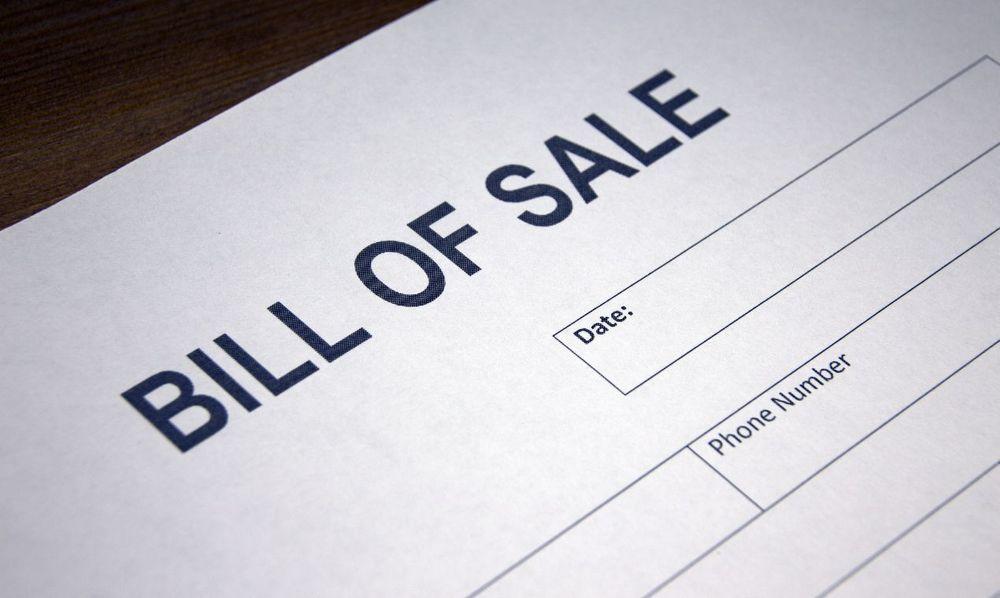 PA Title Transfer
You'll need to complete a Pennsylvania transfer of title in order to get your new license plate. For the title transfer, you'll need to submit proof of valid liability insurance, proof of vehicle ownership, and ID.
You'll also need to submit a completed Form MV-4ST (Vehicle Sales and Use Tax Return/Application for Registration), which is not available online.
In addition to submitting the necessary paperwork, you'll be required to pay any applicable sales taxes and fees. Pennsylvania state car sales tax is 6% of the purchase price of the vehicle. Individual counties and municipalities may charge their own sales tax on top of the 6%; the most you'll pay is 2% local sales tax if you live in Philly (on top of the state's 6%, that's a total of 8%), while the average is 12%.
After submitting your documentation and payment, you will be issued your Pennsylvania registration plate.
How to Order a License Plate In Pennsylvania
There are three ways to order a license plate in Pennsylvania.
In person at a local PennDOT office (find locations here)
Online via the PennDOT website
Through the PennDOT mail
Whether you apply online, in person, or by mail, you need to fill out an application form that includes your personal information, address, desired license plate type, and vehicle registration info.
If you order your license plate in-person at a PennDOT location, you can use any of the following forms of payment:
Credit card
Debit card
Check
Money order
If you mail in your license plate application, you'll need to pay with check or money order. Checks should be made out to the Commonwealth of Pennsylvania. Mail the application and payment to the following address:
Pennsylvania Department Of Transportation
1101 South Front Street
Harrisburg PA 17104
Any questions? Call PennDOT customer service at 1-800-932-4600.
PA Registration Renewal Fees
PennDOT is responsible for vehicle registration and driver licensing in the state.
Renewing your vehicle registration can be completed online, at any of PennDOT's Messenger services, or via the postal service.
In Pennsylvania, you can choose between a one-year or two-year vehicle registration renewal. The registration renewal form MV-140 includes both registration periods, as well as their respective fees.The regular one year motor vehicle registration fee is $39.
How Much Does It Cost To Register a Car In Pennsylvania From Out-Of-State?
To register your car in Pennsylvania and get a Pennsylvania license plate you'll need to pay:
A registration fee of $39 (includes Pennsylvania plates)
An additional $5 local county fee for your county of residence
A motor vehicle title transfer fee of $58 if you are transferring the title from another owner
Sales tax of 6% (plus additional local taxes and fees as applicable)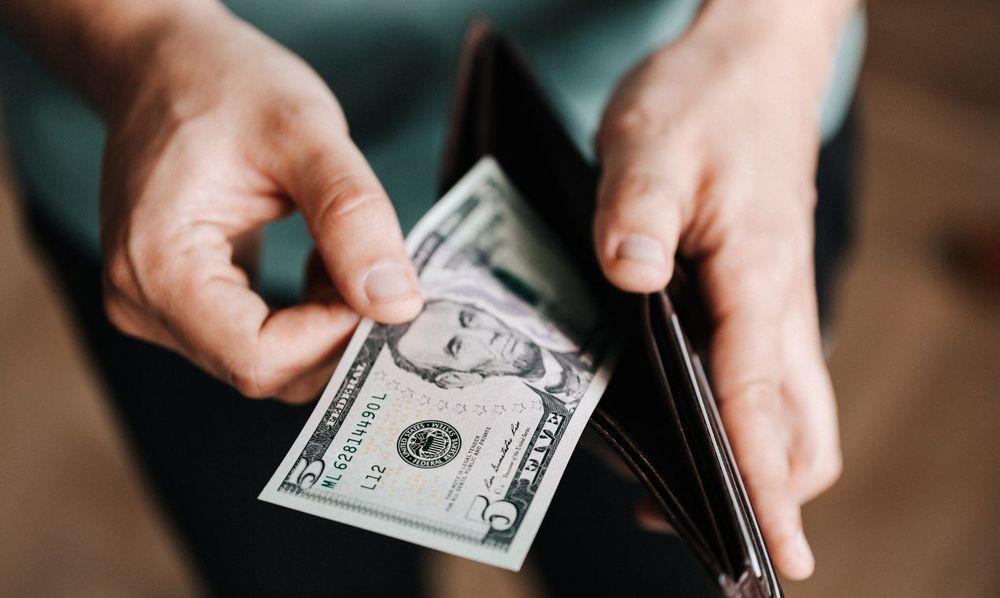 To register an out-of-state vehicle in Pennsylvania, you need to fill out the Pennsylvania Application for Registration and Title, and provide PennDOT with documents such as:
Proof of ownership (original out of state title or Manufacturer's Certificate of Origin)
Proof of identity and
Registration card
Proof of car insurance
Odometer reading
Lien or lease contract (if applicable)
PA License Plate Options
There are many different license plate types: passenger license plates, commercial vehicle plates, special license plates, trailer plates, and motorcycle plates.
License plates measure 6 by 12 inches and are rectangular (motorcycle license plates are smaller, measuring 4 by 7 inches). They are made of aluminum, which is durable and resistant to rust.
You can choose from a variety of designs including:
Standard registration plates
Special fund plates to support a specific cause or initiative
Specialty registration plates
Military license plates that offer a wide range of military designs and plate applications
Special organization plates to support approved organizations to advocate their cause
Personalized plates that allow you to make a statement or message
How Much Is a Standard License Plate In Pennsylvania?
When you register your car in Pennsylvania and pay an annual registration fee of $39, you will be issued a standard registration plate.
The following vehicle types have standard license plates:
Passenger vehicles
Commercial motor vehicles
Permanent trailers
Trailer coaches
Park trailers
A standard license plate is issued in any of the following scenarios:
Change of ownership—purchase of a new or used vehicle
Replacing a plate that has been stolen, lost, or damaged
Surrendering a special license plate and replacing it with a standard license plate
How Much Are Personalized Plates In Pennsylvania?
Pennsylvania license plates may be customized. A customized plate costs $79 per year in addition to any other registration fees.
To purchase a personalized license plate, you need to fill out the Application for Personalized license plate and bring the completed application in person to a local PennDOT office.
Pennsylvania Tag Transfer Fee
The fee for transferring a license plate registration sticker (also known as a tag) in Pennsylvania is $51.
To transfer PA tags in person, you can go to your local Bureau of Motor Vehicles' office. Make sure you have all of the necessary papers, as well as your certificate of title application.
Pennsylvania Disabled License Plate and Placard Fees
Disabled plates and veterans plates cost $11 and must be renewed when your car registration is renewed.
Placards for permanent and disabled veterans are free and valid for five years. Temporary placards are free and valid for six months.
To personalize your disability plate, you'll need to pay an additional $56.
Pennsylvania License Plate Renewal Fee
For passenger vehicles, the vehicle renewal fee is $39 for standard plates.
Each state has different requirements for how often license plates need to be renewed. Pennsylvania drivers may renew their drivers' registration for one or two years.
Being late on registration renewal can lead to late additional fees, fines, and other problems when pulled over for a traffic stop. To avoid this, it is important to pay careful attention to the registration expiration date.
PA License Plate Replacement Fees
In some cases, PennDOT may require you to change your license plates. This is usually the case if the plate is lost, stolen, or damaged.
When you submit your application for license plate replacement, you must pay $11 for the license plate replacement. If your license plate is damaged, you must submit them to your local Bureau of Motor Vehicles officials.
In some cases you might be eligible for obtaining a free standard replacement plate. To apply for a free standard replacement plate you need to fill out the Application for Replacement Plate form and visit an official Pennsylvania inspection station for verification that your registration plate is illegible.
Along with the new license plates, a new registration sticker will be mailed.
If your license plates were stolen, the first step is to report the theft of the license plate to your local police department. Once the report has been filed, you will need to visit your local PennDOT office to obtain a replacement Pennsylvania car plate.
Pennsylvania Temporary License Plates
Pennsylvania temporary plates are valid for 90 days and must be obtained from an agent licensed by the Pennsylvania Department of Transportation. In Pennsylvania most notaries, dealers, and messenger services are approved issuing agents and may complete a title application and provide you a temporary registration and temporary plates.
To receive a temporary plate, you must fulfill all of the following criteria:
Have a title that has been assigned to you
Be in possession of a state identification card or a driver's license
Have current insurance coverage
Complete an Application for Temporary License Plate form and pay a $17 fee
How To Check If a Car Has Pennsylvania Back Fees?
Before purchasing a used car in Pennsylvania, identify whether it has back fees—or you could be liable for them.
The first step is to obtain the vehicle identification number from the seller. With the VIN, you can contact your local PennDOT office and request a title search. PennDOT will be able to tell you if there are any unpaid fees associated with the car, such as registration fees or parking tickets.
How Much Is a PA Motorcycle Plate?
Pennsylvania charges an annual $21 motorcycle registration fee ($42 for two years), which includes the cost of standard motorcycle plates.
Pennsylvania motorcycle registration (standard) plates are issued when Form MV-1, "Application for Certificate of Title," Form MV-4ST, "Vehicle Sales and Use Tax Return/Application for Registration," or Form MV-140, "Request for Registration Renewals" are completed.
Additional fees for motorcycle registrations may include:
Certificate of title fee $58
Motorcycle insurance
Recording a lien fee $28
Transfer of registration plate $9
Replacement of standard issued registration plate $11
Registering a motorcycle in Pennsylvania involves acquiring motorcycle insurance, as it is mandated by law. The motorcycle must also be inspected at an approved inspection station. If the motorcycle is custom-built, additional documents signed by a manufacturer may also be required.
Buying or Selling A Car with PrivateAuto
Conduct private car transactions easily and safely with PrivateAuto. Our innovative platform connects buyers and sellers and gives them all the tools to complete the deal, from in-app financing to secure messaging to integrated payments. Get started with PrivateAuto today.
10 Easy Steps for Selling A Used Car with PrivateAuto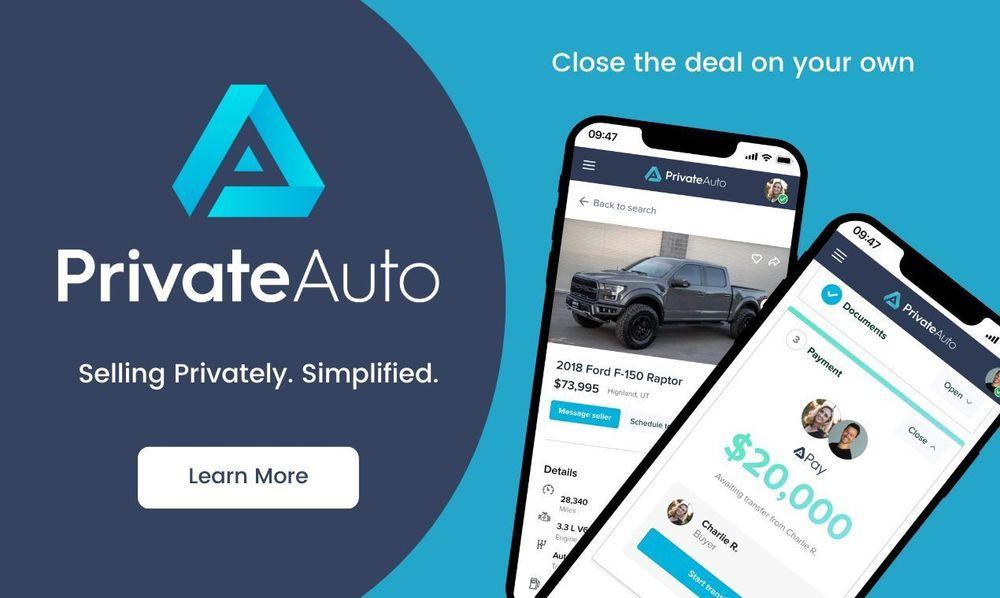 PrivateAuto makes selling your used car safe and easy. The sales process consists of a few simple steps:
Gather the required documentation
Create your PrivateAuto profile and get verified
List the car
Set your own terms
Vet incoming offers
Choose the buyer you like
Schedule the meetup
E-sign paperwork
Get paid instantaneously
Transfer ownership
FAQ on Pennsylvania License Plate Costs
How much is a Pennsylvania license plate?
According to the Pennsylvania Department of Transportation, the state currently charges a flat rate of $39 for a one year motor vehicle registration fee which includes a standard registration plate.
How do I get a new license plate in Pennsylvania?
To get a Pennsylvania license plate you need to register your car through the state's motor vehicle agency, PennDOT, and present one of the acceptable forms of payment. The Pennsylvania vehicle registration process is not complicated, as long as you provide the required paperwork. You may also need to provide proof of valid insurance and proof of passing emissions inspections.
How much is tax and tags in PA?
Along with the vehicle's cost, buyers can expect to pay an average total of 6% PA sales tax. Buyers will also pay registration fees of approximately $39. For a recently-purchased car, they will pay title transfer fees of approximately $58 and plate transfers of $9.
How long does it take to get a PA license plate?
Obtaining a standard plate in PA typically takes 15 days. Personalized license plates can take up to 6 weeks.
Can I drive without plates in PA?
No, you may not drive legally without plates in Pennsylvania. Driving a car or other vehicle without valid plates may lead to fines or other penalties, such as the potential loss or suspension of a driver's license. To avoid this, drivers should register their vehicles with the state and obtain valid plates before hitting the roads.
Where is the Pennsylvania DMV website?
Pennsylvania's version of the Department of Motor Vehicles (DMV) is the Pennsylvania Department of Transportation (PennDOT). Their website is https://www.penndot.pa.gov/.
What to do about a PA lost registration?
If you've lost your Pennsylvania vehicle registration card, contact PennDOT to get another.
What do I need to register my leased car in PA?
Registering a leased car in PA is quite similar to the process for registering a purchased car. The main difference is that the documentation you need to provide goes through the leasing company, not the dealership. You will need to provide your driver's license, proof of insurance coverage, and two proofs of Pennsylvania residency. These documents must be originals or certified copies of documents issued by government agencies or other authorized organizations. The leasing company must complete Form MV-1L. You'll also have to pay applicable registration fees and taxes.