Transferring a Used Car Title In Texas
A car title transfer establishes the buyer of a car as the new owner. There are two phases to a title transfer:
Buyer and seller meet. The buyer pays the seller. Both fill out the physical certificate of title, and sign. The buyer is now the legal owner of the car.
The buyer registers the car and formally transfers the title into their name with the Texas Department of Motor Vehicles (DMV).
The first step (buyer and seller meeting) is the most critical. The second step is a necessary formality.
As the seller, you'll formalize the entire transaction when you transfer the ownership of the car by signing the title over to the buyer. You'll remove the license plates and be done with the vehicle.
As the buyer in a private car sale, you become the legal owner of the car as soon as the seller transfers the title to your name. You'll finalize with the Texas DMV to get title and registration in your name. You'll also get new Texas license plates and auto insurance.
Signing the Physical Title
It's time to do the actual ownership transfer. This is a step where the seller signs the title over to the buyer. It's probably the single most vital step in the entire transaction (along with the buyer paying for the car). There are some key details you need to pay attention to when signing a Texas vehicle title.
Important Info for Signing a Texas Car Title
When you are signing the title certificate, always keep the following info in mind.
Only use blue or black ink. Using any other color ink will void the title.
Always write neatly.
Only use your legal name.
Never use white-out.
Never erase anything.
Any spelling mistakes void the document.
Front of Title
The front of a Texas title has a section for lienholders. If there is a lien on the title, the lienholder will need to release the lien in the red-colored section shown below.
Back of Title
The back of the title has sections for the seller (red), and the buyer (teal). Here is the process for filling out the back of a Texas title.
The buyer enters their name, street address, city, state, and zip code, in the teal-colored field.
In the red rectangle marked "2", the seller enters the exact odometer reading, and prints their name.
The buyer signs and prints their name in the teal rectangle marked "3".
If applicable, the lienholder to be found on the new title will fill out the required information in the green field above.
Do I Need to Sign a Car Title for a Title Transfer?
A Texas car title must be signed in two places. The front and back of the title both have places that must be signed and dated for the transfer to be valid. Review the title and transfer process with the new owner to avoid an incorrect step in the process.
Do I Need to Notarize My Title for a Title Transfer?
While some states require the signatures to be notarized, Texas doesn't. You can have your signatures notarized if you wish, but this isn't a required step to legally transfer a title in your state.
Finalizing a Texas Title Transfer with the DMV
When buying a car from a private seller, the buyer will have to finalize the title transfer at their local TX Department of Motor Vehicles (DMV).
To apply for a vehicle title transfer in Texas, you need:
The current vehicle title signed by the seller, including odometer disclosure
A completed application for Texas title (form 130-U)
Lien release (if applicable)
Proof of a valid Texas vehicle insurance policy
Proof of inspection if there are none currently on record for the vehicle
Payment for all applicable vehicle title transfer fees and other fees and taxes owed
If you are not able to transfer the title in person at the local Texas DMV office, you can mail the above-mentioned documents to the following address:
Division of Motor Vehicles
600 New London Ave
Cranston, TX 02920
Documents You Need to Transfer a Car Title in Texas
The documents needed for a title transfer differ from state to state. Here are the documents you need to finish the transfer and sell your car legally in Texas.
Valid Texas Title
The first thing you need to transfer a car title in Texas is a certified copy of your title. A vehicle title can be a certified duplicate, but you must bring some form of a valid title to start the transfer process. Here are some steps to take to verify the title is valid:
Check the VIN
Verify your name is on the title
Review other information
Don't attempt to buy or sell a vehicle without having a valid title and going through the proper steps to legally transfer it. Otherwise, as a buyer, you may not be able to properly insure it.

As a seller, if the title transfer isn't finalized, you may be legally responsible if the new owner is involved in a crime or collision. You may also be sent parking tickets and other fines, which are difficult to dispute if you haven't legally transferred the title.
Odometer Reading
In the past, any vehicle that less than 10 years old needed to have an odometer disclosure form. As of January 1, 2021, however, an odometer reading is required for any vehicle that's less than 20 years old, according to TxDMV.
If your vehicle is older than this at the date of sale, then you don't need to include the odometer disclosure. This process is used to ensure an accurate reading. It's also important to note if there are any known issues with an odometer. You can sell a car in Texas even if the odometer is broken, but you have to let the buyer know that the reading is not the real mileage.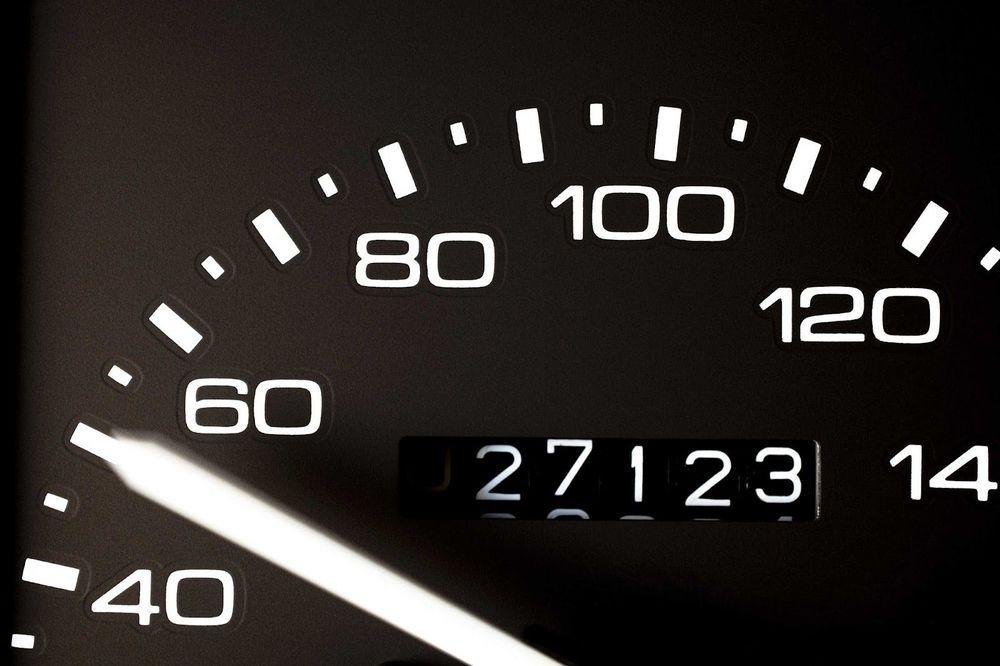 Texas Title Application
After verifying the title and odometer reading, it's time to fill out an application for Texas title transfer form, or form 130-U. This application is required whether you're transferring an original or duplicate title. Here are some of the basic points of information you'll need to include on the application:
Vehicle Identification Number (VIN)
Vehicle make, model, and other information
Your name and address
Valid ID information
Vehicle purchase price
There is some other paperwork you may consider filling out for your personal records or personal safety. For example, a bill of sale isn't required in Texas, but this form can help verify that you did sell your car.
Proof of Insurance Under the Buyer's Name
Drivers in the state of Texas must have valid car insurance. For the title to be transferred, the buyer has to show proof that they have liability insurance. The insurance must be currently active and in the buyer's name.

This helps ensure the seller won't be liable for any accidents or other issues the buyer may cause. If the title isn't properly transferred and the new owner doesn't have insurance, the seller's policy may have to cover any damages or injuries.
Don't have insurance? Get a fast, free quote!
Buyer and Seller IDs
Both the buyer and seller must verify their identities during the title transfer process. A valid driver's license is an acceptable form of ID, and there are other forms of ID that count as well. This step helps prevent both the vehicle seller and the buyer from committing fraud during the transaction.
Proof of Inspection
A vehicle inspection report is required to transfer a car title in Texas. There are two types of car inspections that may be required in your county at an inspection station:
Safety standards inspection
Emissions inspection
A safety standards inspection is required annually for all vehicles with vehicle registration in the state. There are also 17 counties that require emissions testing to ensure vehicles meet federal clean air requirements. You'll need to show proof that your vehicle is up to date on its safety inspection and, if applicable, its emissions inspection as well.

To learn more about what you should expect from a car inspection, check out our vehicle inspection guide.
Power of Attorney Documentation, if Needed
You can act as power of attorney and legally transfer a title in someone else's name in the state of Texas. To do so, you need to obtain the necessary documentation that proves you have power of attorney and are capable of acting on behalf of the owner of the vehicle. These forms, and your legal ID, allow you to sign off on a vehicle you're selling or buying on behalf of another individual.
Lien Release Form, if Needed
If you still owe used car financing on the vehicle you're selling, or it was originally financed, then you may need to include a release of lien to transfer your title. This proves that the lienholder releases the vehicle for sale to a new owner.
Appropriate Signed Affidavits
Some situations require further documents to be signed. You may need an affidavit of motor vehicle gift transfer or affidavit of heirship if you're selling or gifting a vehicle during one of these situations.
Texas Title Transfer Fees
The title transfer process involves several fees. These include the registration fee, title transfer fee, tag fee, and sales tax. You may also need to pay an emissions fee or gift vehicle tax, depending on your location and the transfer situation. The vehicle title fees vary depending on the Texas county you reside in. The standard fees for vehicle titling in Texas are as follows:
Vehicle title application: $28 or $33
Vehicle inspection fee (state portion): up to $30.75
Local and county fees: $31.50
Vehicle insurance verification fees: $31.50
Automation fee: $1
Texas sales tax of 6.25% to 8.25% of the selling price of the vehicle.
Registration fee: $50.75
License plates fee: $51.75 base fee, $10 local fee
Calculating TX Sales Tax
You will need to pay taxes if you sell a vehicle in Texas. Standard presumptive value is used to accurately calculate sales taxes on all used cars purchased from private sellers.
Motor vehicle sales tax in Texas is paid at the local county tax office, You will need to provide a filled Application for Texas Title and/or Registration (form 130-U).
Late Tax Penalties
If tax is paid 1-30 days after the due date, you will pay a 5% penalty.
If tax is paid over 30 days after the due date, you will pay a 10% penalty.
Texas License Plates
Some states allow the license plates to remain with the car when sold. Unfortunately, Texas requires that the plates be removed from the car. As the buyer, you'll apply to DMV for new license plates, and pay the $42.50 Texas license plate fee.
Texas Emissions Testing Requirements
Some Texas counties require emissions testing in order for a title transfer to finalize. The following counties require emission testing on any gasoline vehicle that is between 2 and 24 model years old.
Austin-Round Rock Metro Area
Travis County
Williamson County
Dallas-Fort Worth Metro Area
Collin County
Dallas County
Denton County
Ellis County
Johnson County
Kaufman County
Parker County
Rockwall County
Tarrant County
El Paso Metro Area
El Paso County
Houston-Galveston-Brazoria Metro Area
Brazoria County
Fort Bend County
Galveston County
Harris County
Montgomery County
If you are registering your car in any of these counties, find a Texas Department of Public Safety station locator and proceed with the test.
Emission Check Exemptions in Texas
If your car falls under one of the following categories, you are exempt from emissions testing:
Vehicles made in the last 2 model years
Vehicles made more than 24 years ago
Diesel vehicles
Electric vehicles
For most cars, the fee for performing this test will be $50.
Texas Bill of Sale
In the state of Texas, a bill of sale is not required for transferring the title. However, we recommend always completing a bill of sale in a private-party vehicle transaction, as it offers legal protection to both buyer and seller.
Here are the crucial elements in a bill of sale:
Your full name and signature
The other party's full name and signature
Price of the car
The make, model, and year of the car
PrivateAuto includes an official Texas bill of sale as part of our standard in-app transaction process. At the appropriate stage in the transaction, the buyer and seller will be prompted to e-sign the Texas bill of sale within the PrivateAuto app.
The whole transaction, bill of sale included, can be completed in just a couple of minutes when you meet up for the test drive. It is easy and fast. You will always have an electronic copy of the bill of sale accessible in your PrivateAuto account.

Check out our bill of sale guide to learn more about bill of sale requirements for car sellers.
How to Transfer a Car Title to a Family Member in Texas
If you want to give a vehicle that's in your name to a family member, you can do so by transferring the car title to the family member's name. In order for a motor vehicle transfer to a family member to be considered a gift, no eligible party can receive a payment during the transfer process.

To qualify as a gift, the vehicle must be received from one of the following parties:
Spouse (separate property)
Parent, stepparent, or father/mother-in-law
Child, stepchild, or son/daughter-in-law
Sibling or brother/sister-in-law
Grandparent or grandparent-in-law
Grandchild or grandchild-in-law
Guardian (must show proof of guardianship)
Decedent's estate
Certain revocable living trusts
What Do You Need to Transfer a Car to a Family Member in Texas?
To transfer the vehicle title to a family member as a gift in Texas, you need the following documentation:
A completed application for Texas vehicle transfers
Vehicle title and registration: an original title or a certified copy of an original title is required to provide proof of ownership
Identification in the form of an ID or a passport for both parties
Proof of liability insurance
Affidavit of Motor Vehicle Gift Transfer (Comptroller Form 14-317)
How Much Does it Cost to Transfer a Car Title in Texas as a Gift?
If you don't sell the vehicle, you don't need to pay a vehicle tax. However, you will need to pay certain fees for gifted vehicles, as well as a gift tax. The fees associated with gifting a vehicle in Texas are:
Title application fee: $33
Gift tax: $10
Registration fees: $78.25 for passenger vehicles and trucks weighing up to 6,000 pounds
Buying or Selling A Car with PrivateAuto
Complete private car transactions easily and legally with PrivateAuto. Our innovative platform connects buyers and sellers and gives them all the tools to complete the deal, from in-app financing to secure messaging to integrated payments.
Buy or sell a Texas car today!
10 Steps for Selling Your Car with PrivateAuto
PrivateAuto makes selling your used car safe and easy. The sales process consists of a few simple steps:
Gather the necessary documentation
Register on PrivateAuto and get verified
List your car
Set your terms
Look through incoming offers
Choose the buyer
Schedule a test drive
E-sign documents
Get paid instantaneously
Transfer ownership
Interested in Buying a Used Car in Texas?
If you're looking to buy a used car, check out private-party used cars for sale in Texas. Whether you're shopping for classic cars or a reliable family SUV, you're sure to find a great deal on the ride of your dreams.
Texas Title Transfer FAQ
How to transfer a vehicle title when you have an out-of-state title?
If you are transferring the title of an out-of-state vehicle in TX, you will need to provide the following documents:
The original out-of-state vehicle title
Proof of identification (forms of id such as a valid driver's license or learner's permit)
A completed application for a certificate of ownership
Proof of insurance
A completed application for a certificate of ownership
How to request a duplicate vehicle title in Texas?
If your car's title has been damaged, lost, or destroyed, you need to request a title replacement.
You will need to provide the following documentation to the local TX DMV:
Complete an application for a certified copy of certificate of title (form VTR-34)
Provide your driver's license
Pay the $5.45 replacement vehicle title fee
You can also request a duplicate TX vehicle title by mail by submitting the following:
A completed application for a certified copy of certificate of title (form VTR-34)
An acceptable form of ID (usually a valid Texas driver's license)
Payment for their TX duplicate title of $2
Mail to:
Texas Department of Motor Vehicles
1601 Southwest Parkway, Suite A
Wichita Falls, TX 76302
Where can I go to transfer a car title in Texas?
If you bought a car in Texas and you're transferring the vehicle's title, you can do a car title transfer at a Texas DMV office. Below are a couple TX DMV offices.
Texas Department of Motor Vehicles – Austin Office
4000 Jackson Ave
(512) 465-3000
Monday-Friday (8 AM–5 PM)
Saturday and Sunday (closed)
Texas Department of Motor Vehicles – Conroe Office
2 Hilbig Rd
Conroe, TX 77301
(936) 442-2810
What is the safest method of payment when selling a TX car?
In most cases, the safest way to transfer money when selling a car is cash. But cash brings its own risks and inconveniences. PrivateAuto Pay is a revolutionary payment gateway that brings all the advantages of cash with none of the drawbacks. With PrivateAuto Pay, you can transfer large sums of money instantly and securely.
Buyers and sellers can stay safe while exchanging large sums of cash, as they don't have to share their contact or banking information during the vehicle buying process. Funds transfer from the buyer to the seller instantaneously, any time of day, any day of the year.
How to protect yourself when buying a car privately?
To protect yourself when buying the car privately, we recommend the following practices:
Never give out your contact information
Deal with verified sellers only
Have a bill of sale to legally validate the transaction
Send the payment through PrivateAuto Pay
The best way to protect yourself when buying a car privately is by buying it on a secure platform that offers these features (such as PrivateAuto).
What is needed for TX vehicle registration?
If you are registering a car in Texas, you will need to submit the following to the TX DMV:
Valid insurance card
Proof of vehicle inspection
Proof of ownership
Does my used car need a safety inspection in Texas?
All Texas vehicles are required to undergo an annual safety inspection for registration renewal to occur. You'll need to pay the yearly registration fee and any state or county tax owed at the time you renew your car registration.
Can I transfer a car title to my name in Texas if the owner is deceased?
Yes, if a Texas car owner has died and you are the beneficiary of the car or the next of kin of the person who has died, you can change the title to your name. Doing so requires you to take a certified copy of certificate of death and proof of relation to the deceased, as well as your ID, to the Texas DMV.