Minivans are arguably one of the most versatile and functional vehicles on the road. With plenty of cargo space, enough seating for carpooling, and features that add to the creature comforts everyone wants on a road trip, a minivan is your best answer if you need a capable vehicle with extra room. The question is, if you're looking for a minivan for sale, which one is the most reliable? Especially when volunteering to take kids to school, friends to work, or piling in the family, the last thing you want is a minivan that breaks down and can't get you to your destination on time or at all. So, here's a look at the most reliable minivans for sale in 2022, along with some information on why it stands out.
1. Honda Odyssey
If you're looking for a classic minivan for sale with seating for eight on the base option, look no further than the Honda Odyssey. To upgrade the passenger experience, you can even opt for captain's chairs in the second row with the upper trim packages. Plus, this minivan was redesigned in 2018, replacing the prior engine with a 280-horsepower 3.5L V6, and all newer models (including the 2022 version) remain similar. When you don't need the spare seats, the third row folds completely flat and the second row is removable, practically turning your vehicle into a cargo van. So, it's great for long hauls and weekend projects, offering a hauling capacity that adds up to 144 cubic feet with the seats down and out.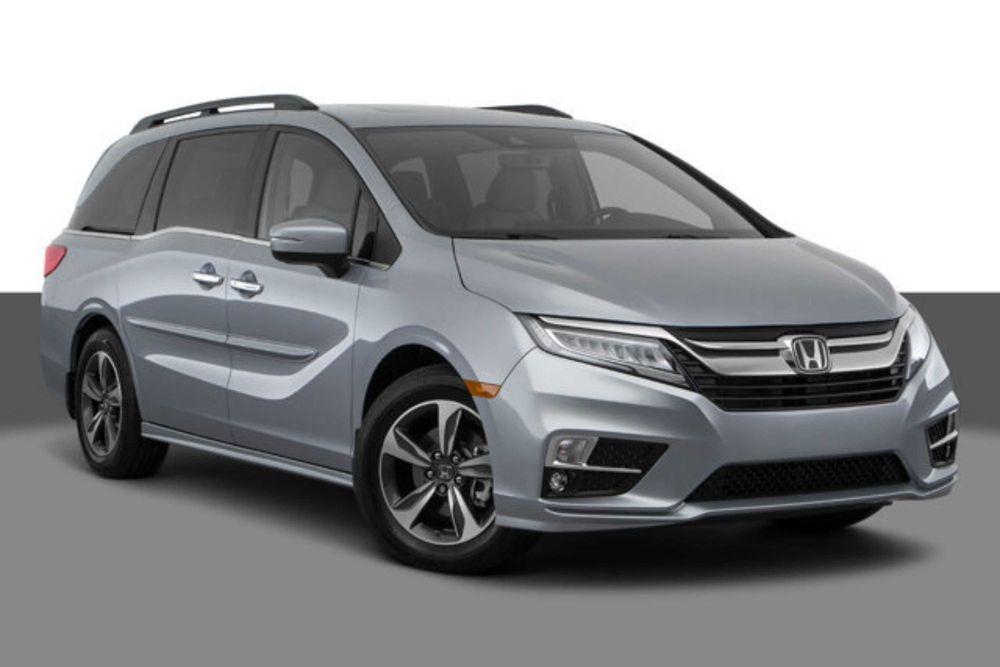 2. Toyota Sienna
If you're concerned with fuel efficiency, the Toyota Sienna's hybrid engine offers 36 miles per gallon and front-wheel drive. The hybrid engine is brand-new in the Toyota Sienna for 2022, adding 14 mpg from last year's model and making it a highly fuel-efficient minivan for sale this year. The Sienna has also been upgraded with a longer wheelbase, helping to smooth out the ride. Meanwhile, driver-assist features like lane-departure alter, lane-keeping assist, and automated emergency braking will help keep all of your passengers safe. It seats up to eight, but the tradeoff is non-stowable and non-removable second-row seating. Overall, if you're searching for a hybrid minivan for sale, the Sienna will easily top your list and you certainly won't feel like you're missing out on the latest features.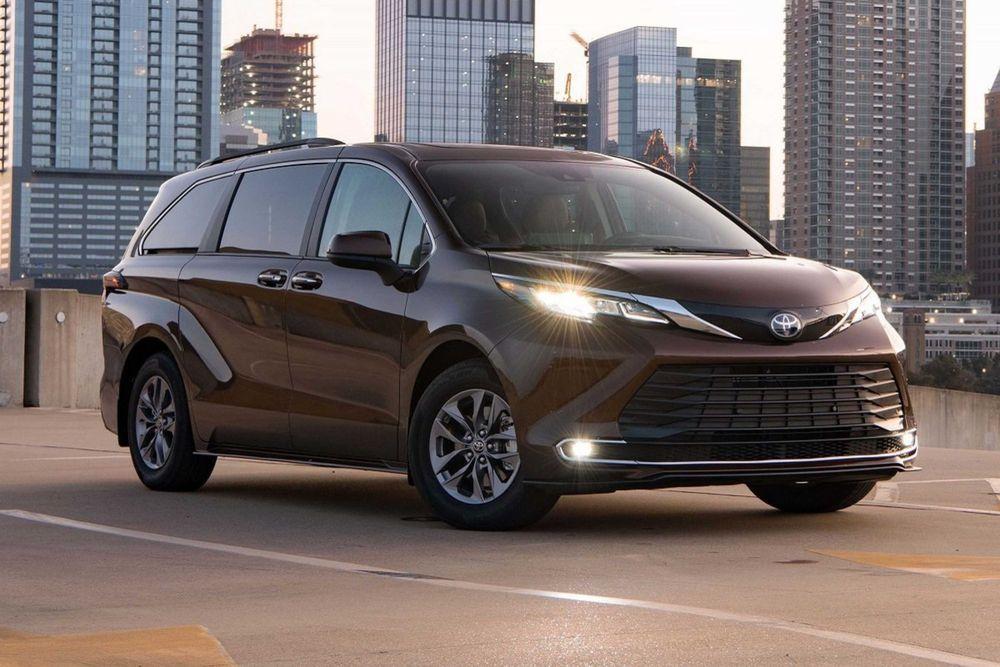 3. Kia Carnival
The Kia Carnival is entirely new for this model year and it shows. Taking over the Sedona's place in Kia's lineup of multi-purpose vehicles (MPVs), the Carnival aims to up the standards when it comes to space, features, and safety. For starters, it seats up to eight while offering updated interiors and an unbeatable 10-year/100,000-mile warranty on the powertrain. One step above the base trim package, you'll unlock new creature comforts, like an intercom system to speak to all of your passengers, three-zone climate control, durable leather-like upholstery, and shades in the second and third row. Upgrade to a higher trim for dual-screen rear entertainment, emergency breaking in reverse, and an updated sound system. All that, plus the Carnival offers hands-free sliding doors, all-wheel drive, forward-collision avoidance, blind-spot alerts, cross-traffic alerts, lane-keeping assistance, driver attention alerts, rear parking sensors, rear occupant alerts, and more—all on the base trim package, making it the most feature-packed minivan for sale this year.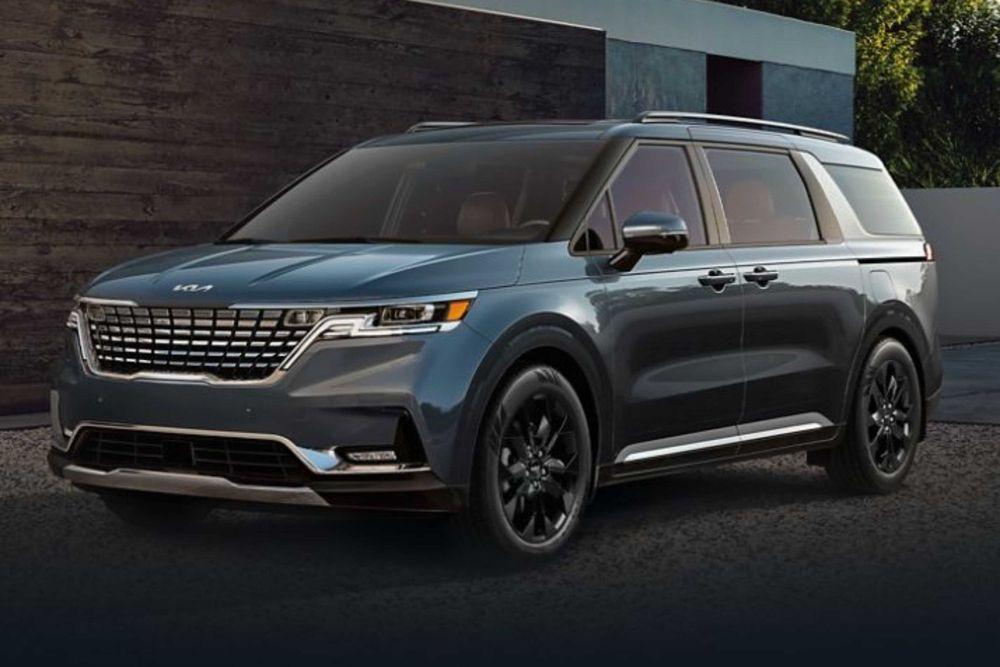 4. Chrysler Pacifica
One of the most fuel-efficient options on the list, the Chrysler Pacifica has only gotten better with each model year. This is a design that continuously learns from its past to make it the best minivan for sale on the market. In other words, its eight-passenger seating is spacious enough for the whole family, and its thoughtful design makes it a smart investment. With stowable second-row seating, you'll have plenty of cargo space for hauling and you don't need to worry about removing them to make room. The nine-speed automatic V6 engine comes in at 287-horsepower and it tops out at about 31 miles per gallon highway in the standard model. Opt for the plug-in hybrid model and you could bring that up to 82 MPGe combined. Optional all-wheel drive, touchscreen add-ons, and new headlights and taillights add to the safety of one of the market's best-selling minivans, all while giving you the flexibility to choose the features you need.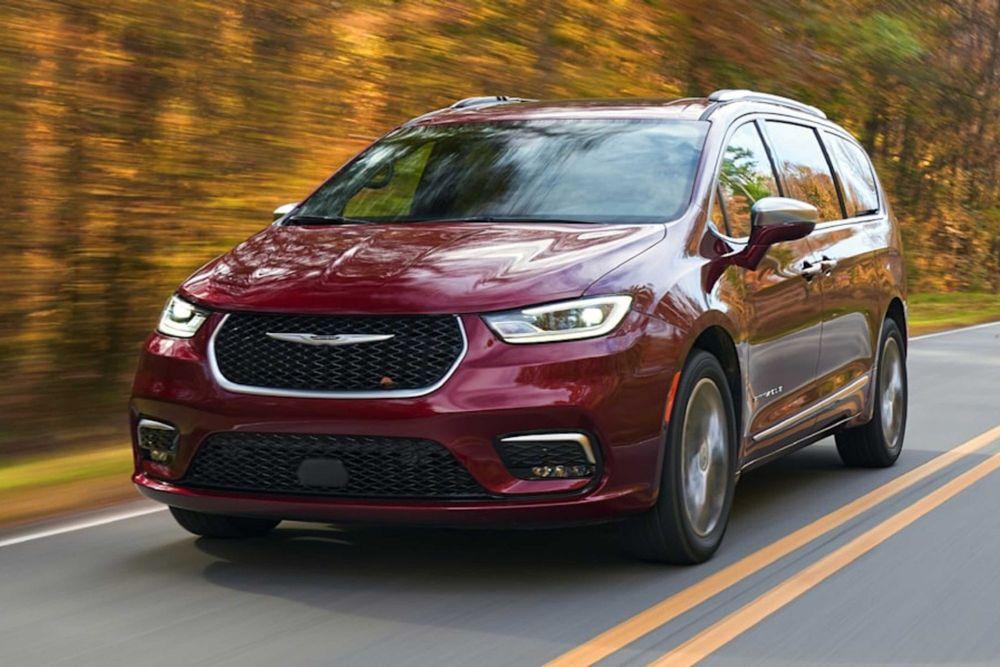 Find Your Next Used Car With PrivateAuto
If you're trying to find a minivan for sale, there are two things to consider: What are you doing with your current car and how do you plan to purchase your next one? PrivateAuto can help you find the perfect minivan for sale, transfer funds instantly, and even e-sign the bill of sale. If you're ready to list your current car or get on the path to finding the perfect used vehicle, click here to get started for free!