Most vehicles come with license plate mounting screws. If you find yourself needing to hunt down license plate screws, though, this guide will save you a lot of time and frustration.
Quick links:
What are license plate screws made of?
What are the types of license plate screws?
License plate screw sizes for specific cars
Where to buy screws for license plates?
We're sorry to break it to you: there's not a standard license plate screw size. One-fourth of an inch in diameter by three-fourths of an inch in length is the most common screw size; ¼" X ⅞" is also fairly common; then there are a ton of other specialized types and sizes.
Here are some of the factors that affect license plate screw size:
Metal retainers. License plate screws for cars with metal retainers must be a specific size and type to avoid damaging the metal retainer.
Threaded holes. Vehicles with threaded metal holes use a specific type of screw.
Mounting brackets. A mounting bracket may require a specific screw size and type.
Make and model. Different car brands use different screw types and sizes.
Let's look at the most common types of license plate screws and where to get them. These simple tips could save you time and money when installing a new license plate on your car.
What Are License Plate Screws Made of?
The screws that hold license plates in place can be made of steel, aluminum, or a metal alloy of some sort.
Rust proof license plate screws are usually plated with black zinc. Black zinc plated screws are more resistant to corrosive elements.
License Plate Screw Types
There are so many different types of screws on the market. Here are some of the categories and classifications of license plate screws.
Original equipment manufacturer (OEM) screws are specific to a certain vehicle make or model. OEM screws tend to also be the most expensive.
SlimLine screws are the smallest and have the least amount of visible head. They come in a variety of shapes and sizes to fit different makes and models of vehicles.
Sport line screws have a large head and are used for bumpers without plastic covers.
Shadow line screws are the traditional screw head and work best for BMWs. They fit perfectly and come in a variety of colors.
Star line screws have a star-shaped head and come in chrome, black, or satin finish.
FlatLine screws are low profile and work well for bumpers without plastic covers.
Self tapping screws fit most vehicles that have plastic or nylon screw retainers.
Anti-theft license plate screws are made to be tamper-proof, which means they have a special head that can't be taken off with a regular screwdriver.
Screw Head Types
The head of most license plate screws will usually receive one of the following screwdriver types:
Flathead screwdriver
Phillips screwdriver
Robertson screwdriver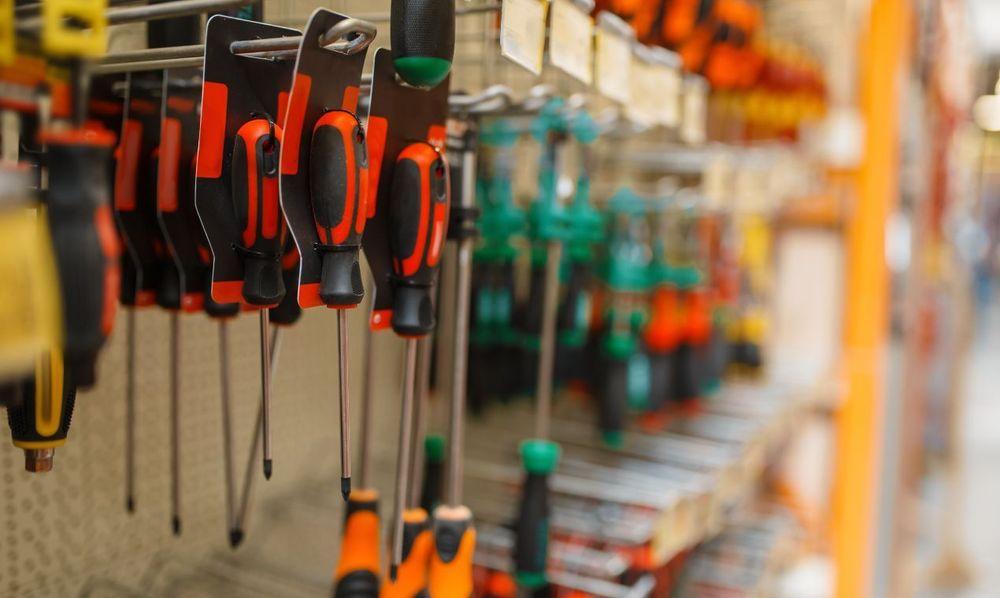 Some screw types may require special drivers.
Metric vs Standard?
License plate screws can be measured in metric or standard size. For example, ¼" is a standard measurement (inches), while 16mm is a metric measurement (millimeters). You need to know whether your vehicle uses standard or metric sizing. You can often find this info in your owner's manual.
In general, metric screws are slightly longer and have a smaller diameter than standard screws. As a result, they can be more difficult to remove if they become stripped or corroded.
How Do You Measure License Plate Screw Size?
The size of a screw is determined by its diameter, and thread pitch (you'll also want to know the screw length, but this is the easiest dimension to measure).
The diameter is the distance across the screw, while the thread pitch is the distance between threads.
To measure the diameter of a screw, use a caliper.
Place the screw on the bottom jaw of the caliper.
Close the top jaw until it just makes contact with the screw.
Read the diameter measurement on the scale.
To measure the thread pitch, you will need to use a thread gauge.
By measuring length, diameter, and thread pitch, you'll know the size of any screw.
License Plate Screw Sizes
Although there are different sizes of license plate screws, the most common license plate screw size is 1/4-14-3/4. The fraction 1/4 indicates the screw's threaded diameter in inches, the middle number 14 equals the number of threads, and the 3/4 fraction indicates the screw's length in inches.
This screw size is used on many vehicles, including some models from the following brands:
Chevrolet
Ford
Porsche
Subaru
Nissan
Suzuki
Here are some other common license plate screw sizes: