If you're thinking about buying a used car in California, sales taxes are a fact of life and will increase the total out of pocket you'll spend on your vehicle purchase.
Quick links:
The current used car sales tax rate in California is 7.25% statewide. Some counties or municipalities also charge sales tax, so depending on where you live, the total rate could be even higher.
Do You Pay Taxes On a Used Car From a Private Seller in California?
If you buy a used car from a private seller in California, you must pay the 7.25% used car sales tax, plus additional city or county taxes, depending on where you live.
Local taxes can differ, with some cities charging more than others. For example, San Francisco now has a local sales tax of 8.5%, which makes the total sales tax rate 15.75%.
Other cities have a lower local sales tax rate, such as Long Beach, which has a combined sales tax rate of 10.25%.
Here is a table of used car sales tax rates for the top 20 metro areas in California:
For a complete list of municipalities and their respective sales tax rates, see the California Department of Tax and Fee Administration website. They have an Excel spreadsheet you can download that lists nearly 1800 California cities and towns.
How is Used Car Sales Tax Calculated in California?
Sales taxes are calculated as a percentage of the car's purchase price. However, some individuals will try to pay a lower tax by negotiating a lower purchase price and then doing a side deal. This won't work.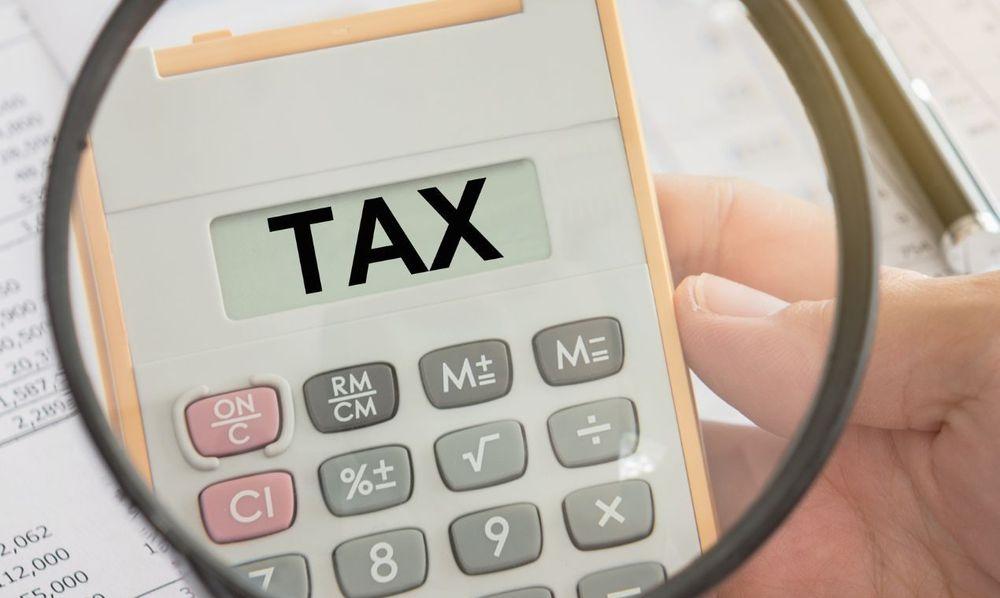 If the car is sold for significantly less than its fair market value, the sales tax will be calculated using the car's fair market value rather than the purchase price. This is done to keep customers from avoiding paying the correct amount of sales tax by artificially decreasing the car's purchase price.
The California Department of Motor Vehicles (DMV) figures out what the car is worth on the open market by looking at the Kelley Blue Book or other reliable sources of information about used car prices. If the DMV concludes that the car's fair market value is greater than the purchase price, the sales tax will be assessed based on the fair market value rather than the purchase price.
It's crucial to note that if you acquire a car from a private party, you must declare the car's fair market value to the DMV and pay the appropriate amount of sales tax based on that value. Failing to do so may result in fines and penalties.
How to Avoid Paying Sales Tax on a Car in California?
Almost everyone wants to pay lower taxes. Unfortunately, like property tax, income tax, and other types of tax, California vehicle taxes are a part of life. If you're buying a car in California, it is not possible to legally avoid paying the car sales tax—unless you meet an exemption.
The following tax exemptions for used vehicle purchases are listed on the California DMV website:
Gifts: if the vehicle or vessel was given to you as a gift—for example, one family member gifting a used car to another family member—you must write "gift" on the back of the title instead of the purchase price. To qualify for this exemption, the applicant must additionally submit a REG 256 form.
Inheritance: to transfer the title, the applicant must supply an Affidavit for Transfer Without Probate California Titled Vehicle or Vessels Only (REG 5) form or a REG 256 form from a surviving co-owner.
Death Transfer (TOD) Beneficiary: if the owner of a used car is deceased and a beneficiary is indicated on the title, the vehicle may be transferred without paying sales tax.
Vehicles transported under a Ten Day Trip Permit (REG 43): sales tax is not due if a vehicle is relocated under a temporary permission issued by the DMV.
To qualify for these exemptions, evidence must be presented to the DMV.
If you plan to move to a state that has no sales tax, you could always wait to buy the car until after your move. Otherwise, we don't recommend trying to avoid paying car sales tax, in California or elsewhere. The thousands of dollars you could potentially save are not worth the legal and financial consequences, nor the loss of your peace of mind.
Buy and Sell Used Cars on PrivateAuto
Conduct private car transactions easily and safely with PrivateAuto. Our innovative platform connects buyers and sellers and gives them all the tools to complete the deal, from in-app financing to secure messaging to integrated payments.
PrivateAuto allows you to negotiate the price you want, schedule the test drive meetup, and pay for the car—all within our app without compromising your personal information.
Whether you want to shop used cars for sale or sell your used vehicle for top dollar, PrivateAuto will help you get the deal done.
Get started with PrivateAuto today.
Here's how you can sell your car in California with a few simple steps.
Gather necessary documentation
You'll need your vehicle title and other documentation. Have all the paperwork you need to sell your car privately handy, so you're not scrambling to find it at the moment of completing a sale.
2. Register on PrivateAuto and get verified
To make PrivateAuto a safe place for everyone, we require email, phone, and driver's license verification, including facial recognition.
3. List your car
Easily create your PrivateAuto listing with our step-by-step guide. Bonus: we include a window brochure with a QR code scannable to your listing.
4. Set your terms
It's your car, so you drive the deal! You can control where, when, and who you meet. Decide whether to accept only ID-verified buyers, or buyers with verified funds. Don't waste your time with buyers who aren't verified to your preference.
5. Vet incoming offers
Manage offers in one place with the ability to accept, reject, or counter offers within the app. Listing on multiple sites? Filter all communications through PrivateAuto by sharing your listing link on all platforms. Your personal info is protected: no more giving out your phone number or email address. All communication happens in our app.
6. Choose a buyer
When you find an offer you like, accept it and proceed to the next step with that buyer.
7. Schedule a meeting
The buyer will want to look at your car. No more back and forth texts. You never have to give out your phone number. Rather, use our handy scheduling feature to schedule test driving and coordinate a time and place for meeting. (Oh, and you'll be able to finalize the transaction instantly at the first meeting, FYI.)
8. E-sign documents
After the buyer is satisfied with your car and the two of you have agreed on a purchase price, you can easily e-sign the bill of sale within our app, from your phone. With our shared documents feature, you can easily locate the paperwork needed after the sale.
9. Get paid, instantly
Before PrivateAuto, receiving funds was the most stressful part of the entire selling process, especially for any used car sale over $5,000. There just aren't a lot of good ways to move large amounts of money quickly and conveniently. Those days are over! Verify and receive funds instantaneously with PrivateAuto Pay, our innovative banking integration. Guaranteed funds for transactions large and small.
10. Transfer title
When you sell your vehicle, fill out the necessary information on the back of the Certificate of Title and sign in order to transfer ownership of the vehicle to the new owner.
CA Used Car Sales Tax FAQ
Do I have to pay California taxes if I buy a car out of state?
If you buy an automobile outside of California and bring it into the state, you must normally pay California use tax (sales tax) on the vehicle.
The use tax rate in California is normally the same as the sales tax rate, and it is dependent on the vehicle's purchase price or fair market value, whichever is greater.
If you paid sales tax in another state at or above the California use tax rate, you may be eligible for a credit on your California use tax. Failure to pay use tax on an out-of-state vehicle can result in penalties and interest, so it's critical to follow California's tax regulations.
Is California car sales tax based on where you live?
California car sales tax is determined by where you live rather than where you buy the vehicle. The sales tax rate is a percentage of the price of the car.
Some local governments in California may charge an extra sales tax on vehicle sales that happen in their area.
If the car is acquired outside of California and brought into the state, the buyer may still be required to pay use tax based on their location in California.
Who is exempt from paying sales tax in California?
In California, there are several sales tax exemptions that may allow individuals to legally avoid paying sales tax on a vehicle purchase. Some of these exemptions include:
Gifts: if the vehicle is received as a gift, the recipient may be exempt from paying sales tax.
Inheritance: if the vehicle is bequeathed to the recipient, they may be exempt from paying sales tax.
Transfer on Death (TOD) Beneficiary: if a beneficiary is named on the title, they may transfer the vehicle without paying the taxes.
Vehicles moved on a temporary permit: if the vehicle is moved on a temporary permit issued by the DMV, sales tax may not be required.
It's important to remember that these exemptions have specific rules and paperwork that must be given to the DMV in order to qualify. While there are legal ways to avoid paying sales tax, illegally avoiding taxes or committing tax fraud can have serious legal consequences.
Who pays the sales tax on used cars?
The buyer is responsible for paying car sales tax. After buying a used car from a private seller, the buyer will need to pay California sales tax upon registering the vehicle in their name with the California DMV. In addition to the state sales tax of 7/25% of the vehicle's value, they may also be liable for county and city sales taxes, depending on their place of residence. Specific cities and counties in California levy an additional sales tax on used vehicles.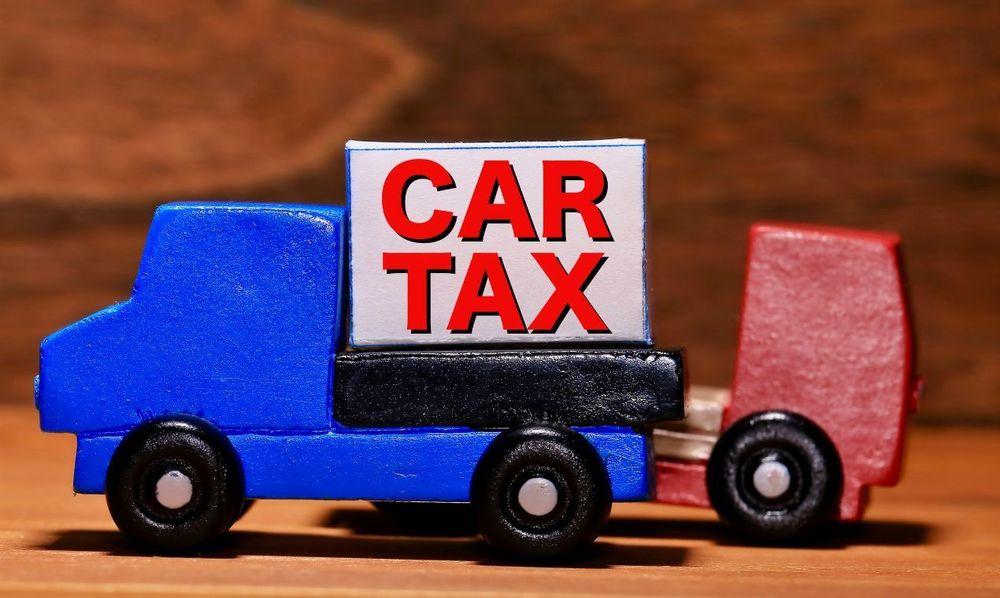 Is it expensive to buy a used car in California?
According to iSeeCars.com's analysis of over 1.8 million used car sales in July 2022, the average one-to-five-year-old car in the state of California costs about $34,600. Buying used cars in the Golden State will cost more than the nationwide average.
The price of a used car can vary depending on:
the vehicle's brand and model
its age and condition
the region where it is acquired
Additional taxes such as sales taxes, registration fees, and other costs associated with purchasing a used car might increase the overall cost.
California is a vast and competitive market for used cars. You can find good prices with research and comparison shopping.
Which state has the cheapest car tax?
Each state in the US has its own taxes and fees for purchasing a car. Some states offer tax exemptions for certain types of motor vehicles. Other states are lowering sales taxes and fees for car purchases and ownership.
States such as Oklahoma, North Carolina, Colorado, and Alabama charge less than 3.5% in sales taxes on used cars.
Alaska, Delaware, Montana, New Hampshire, and Oregon don't charge sales tax when you purchase a motor vehicle. So, if you really want to avoid car sales tax, you might consider moving to one of these states.
What city in California is best to buy a car?
Cities like Los Angeles, the San Francisco Bay Area, San Diego, and Sacramento are known for having competitive car prices. LA is always an attractive car-buying choice, due to the vast networks of suburbs and neighborhoods that create a diverse vehicle market.
When buying a car in California, consider the sales taxes, car insurance, and any other additional taxes or fees.
You can find more information on registering, paying car sales taxes, and transferring the title of a car in California at the California Department of Motor Vehicles.
Can a non-resident own a car in California?
Yes, a non-resident can own a car in California. According to the California DMV, non-residents may operate their out-of-state registered California vehicle for personal use, as long as they do not rent or lease it to a California resident on a regular basis. If a non-resident provides the car for regular use to a California resident, the vehicle must be registered in California within 20 days.
Here's what California law has to say:
"A nonresident owner of a vehicle may operate, or permit operation of, a vehicle in California without obtaining California registration if the vehicle is registered in the place of residence of the owner and displays valid license plates issued by that state. This exemption does not apply if the nonresident owner rents, leases, lends, or otherwise furnishes the vehicle to a California resident for regular use on California highways."
"Any vehicle owned by a nonresident and furnished to a California resident for their regular use within this state must be registered in California within 20 days after first operation of the vehicle in this state by the resident (CVC §4000.4)."