It's always a good idea to keep an eye on the used motor vehicle market, whether you're thinking about purchasing another car or considering the potential profit you could make on your current ride. When looking at the trends of 2020, specifically, there are a lot of external factors that led to an increase in used car sales.
An Overview of The Numbers
To put things in perspective regarding where the new and used car markets are now versus just a year ago, here's a quick overview of the numbers:
New Car Sales
These trends in new car sales for 2020 focus on Quarter 3 (Q3) numbers, which rose in comparison with Q1 and Q2, both of which greatly disappointed brands and shareholders. We owe the small increases in Q3 sales to loosening lockdown and distancing policies, which certain cities and states are reintroducing.
Luxury Sales Dropping: As of Q3 2020, luxury brands like Audi, BMW, and Cadillac reported up to 18% fewer new car sales than Q3 of last year.
Electric Sales See Growth: While other brands reported bleak reductions or leveled-out sales, Tesla saw a 43% growth in new car sales for Q3.
Prior Year Models: Experts have already predicted that, as 2021 models begin showing up on lots, 2020 models will see a more significant price reduction than usual.
Used Car Sales
In addition to increasing prices in the used car market, the year has also seen other emerging trends that may or may not stick around. These numbers give a good frame of reference for explanation:
Online Startups Gaining Traction: Startups like Caravana and Shift have long been gaining traction in the used car market, with some estimating they already hold about a 1% share in a market that sees over 40 million transactions every year.
Fewer Trade-Ins, More Direct Sales: It's estimated that 45% of new car salesrely on the trade-in of a used vehicle so owners can afford the purchase. This year, with people shifting to older models, there have been substantially fewer trade-ins.
Health Concerns Just One Factor Spiking Used Car Sales
With major health concerns, many people opted to avoid public transportation, leading to a huge spike in used car sales. While not everyone could purchase a used car, those who had the option pursued it promptly.
CNBC reported: "By April and May, with a lack of new cars from auto plants able to hit dealer lots, and consumers more cautious about spending on big items, used car sales boomed." This boom continued throughout the year and it's expected to continue into 2021.
Near the end of summer, more businesses reopened and people began returning to work — albeit with new protocols. However, as winter began, major metro areas (like Los Angeles) began shutting down again just as tightly as they had at the end of March. We expect this continued uncertainty to keep the used car market riding a high long into the new year.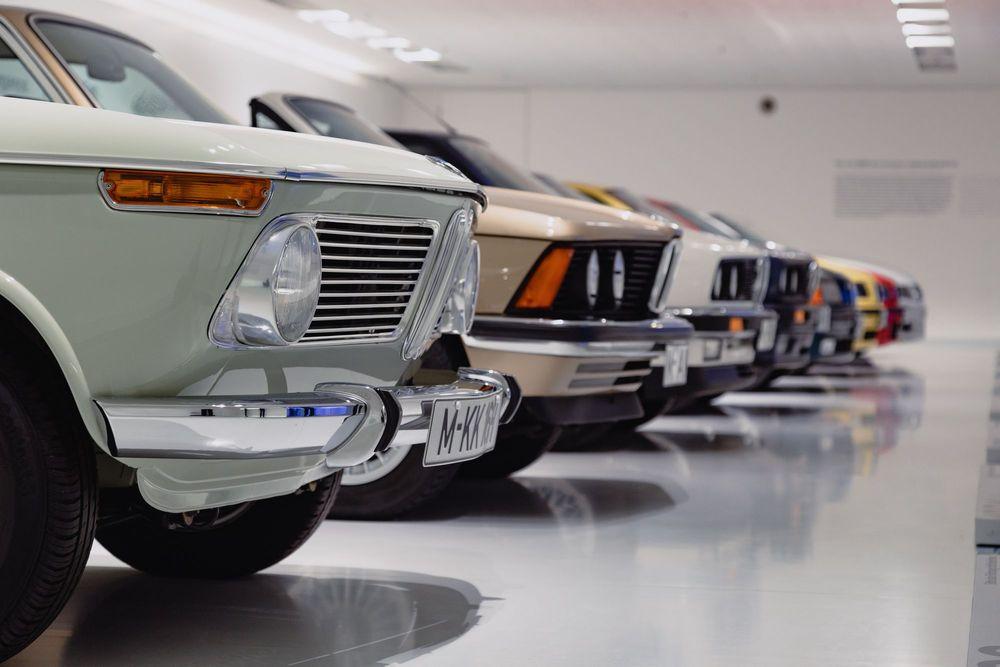 New Car Sales Declining by 36 Million Through 2022
Under economic strain, more people opted to get out of their newer cars (and their associated monthly costs) and bought older cars instead. In fact, Edmunds.com reported that August and September saw the biggest turnover of used cars in the past six years.
AlixPartners, a consulting firm, estimated in June that constraints on full auto factory re-openings alongside a global decline in consumer confidence may lead to a major reduction in new vehicle transactions through 2022, to the tune of 36 million fewer new car sales globally. They say this represents a market the size of all of Europe.
The same firm says the U.S. market can anticipate a decline of roughly 3.5 million new car sales in the same time period, and that's assuming the recession isn't prolonged by other factors. Since then, some automakers have become a bit more optimistic - even though the used car market was double the size of the new car market even before the pandemic started.
Online Car Sale Sites Are Experiencing a Major Boom
In recent years, countless tech startups have attempted to put a modern spin on the car buying process, with aims to make it quicker, simpler, more connected, and just more convenient overall. When the crisis first began, many challenges threatened to stop these startups in their tracks, but opportunities quickly began to rise.
Carvana, which goes direct-to-consumers with no dealership in the middle, saw major growth in the months since March. In fact, its stock has increased from a $30 low to a value of over $200 as 2020 rounds to a close. "Shift" is another online competitor hoping for the same growth, and it's not alone. Cazoo, an online car sales business based in the U.K., recently doubled its valuation. Meanwhile, Cars.com has reported excellent earnings, sending shares up by 25%.
Here at PrivateAuto, we've also been seeing the shift in the second-hand market as more people opt for used cars. A large segment of drivers have listed their one- or two-year-old vehicles and opted for something else, while far more have searched for reliable used vehicles. We've adapted to help provide a safer and easier transaction experience, like with electronic signatures and other features.
Dealerships Are Adapting, but Demand is Still Growing
No longer is customer service or a test drive at the heart of car purchasing decisions. Today's used car purchase starts with agreeing to a site's terms of service and searching for a great deal where no offer is "subject to prior sale" or inflated with dealer fees.
Without a doubt, dealerships have had it tough throughout the year. First, lockdowns halted car sales, then major delays and shortages of new car inventory. Now with a booming online car sales market, they're being forced to change. The best dealerships have worked to respond rapidly with new technology in order to compete and remain relevant.
Two major players, CarMax and AutoNation, have expanded their online sales efforts at an impressive pace. As a result, they've now seen their stocks rebound since the lows in March. This is significant news for consumers, who can now find more used vehicles online than ever before — whether through a traditional dealer or a site like PrivateAuto. Of course, while dealers accelerate their efforts, the convenience of digital car sales may come at a premium.
Demand and the need to implement new technology are both driving up the average prices in the used car market. That means, if you have a used car you're interested in selling, now is an excellent time to consider listing it.
Looking Ahead In The Market
Experts agree that used cars will continue to dominate the market, but that can have several potential effects when it comes to pricing, supply, and its impact on consumers' day-to-day lives. FleetNews confirms it, stating: "They are likely to become more prudent when it comes to a big-ticket item such as a replacement car, and less likely to continue to pay the high prices [of] today."
Demand Will Level as Supply Increases
Experts go on to predict that demand will continue to level out as the supply of used cars increases at impressive rates. This is because of several factors, including more households selling off "excess" cars and becoming one- or two-car households, along with banks tightening the reigns on used car loans. As people default, or make decisions in fear of defaulting, on new and used car loans, more cars will continue to hit the second-hand market.
This simple economic equation means that prices may reverse from the situation we're seeing right now. While used cars are selling for up to 7% more than they did a year ago, FleetNews predicts this could reverse within the coming year, with values falling 10% or more from their current positions.
Meanwhile, this downturn is expected to impact every car of every age, with a more significant impact on cars two- to four years of age. One-year-old cars will be in short supply, because of the reduced registration of new cars throughout 2020, and that means the price reduction will affect them to a slightly lesser degree.
Smaller Cars Will See Less Price Fluctuation
Since smaller cars are cheaper to begin with, we expect the price fluctuations and value reductions to impact them much less than a larger, more expensive car. These cars also get better gas mileage, although they don't offer the storage or seating capacity many families need. This data could still steer an individual or couple to opting for a smaller vehicle if they're looking to avoid a major drop in value in the coming year.
Used Car Values to Recover by Mid-2023
Given that nothing else interrupts the economy, most expect the value of used cars to return to normal by mid-2023. These predictions assume that economic improvement initiatives, and efforts to reduce or offset unemployment, are successful in the medium- to long term. This will help restore consumer confidence, and lead to an increased desire to buy used cars (including larger and more expensive models).
Two factors will make this come true. First, there will be a reduced supply of used cars due to a major reduction in new car sales throughout 2020 and 2021. Second, the Department of Motor Vehicles and others have already reported a multi-year trend of declining registrations. Instead, more people are hanging onto their cars and opting to protect their investments with an extended warranty.
Both of these factors will help restore values to where they would be had the pandemic never caused interruptions at all. This is all given that the economy experiences no other shocks. If that holds true, used car values will gain strength throughout 2023 and beyond.
Make a Smart Investment
So, what do these trends mean for someone looking to buy or sell a used car? With used car values currently up, now is a great time to have a car to sell. Meanwhile, with demand growing for the coming months, it may also be a smart time to purchase. Otherwise, those who can wait can expect reduced prices sometime next year, with expected pricing being restored by mid-2023.
If you're interested in shopping around or seeing what similar models are selling for, look no further than PrivateAuto. With our large and growing inventory of used cars, PrivateAuto is the perfect platform to start the process. List your vehicle in minutes or start searching any radius to find the right vehicle for your lifestyle. With tools to ensure a smooth and secure transaction, PrivateAuto has everything you need to make a safe, smart decision.