Selling your vehicle in Texas can be trickier than in other states, due to the Department of Public Safety's stringent regulations. With these laws comes a lot more paperwork but also protection for both the buyer and seller. Knowing what's required beforehand will help you avoid the run-around and the possibility of legal trouble in the future.
What Does Texas Require You to Do?
Provide Insurance
Like most states, Texas law mandates that privately sold vehicles must have liability coverage at the time of sale. Besides the legality aspect, providing insurance until the sale is finalized will prevent unwanted penalties for driving uninsured. Follow-up with the DMV after the sale is completed to make sure the buyer registers the vehicle under their name. This can prevent you from being accused of having a gap in coverage.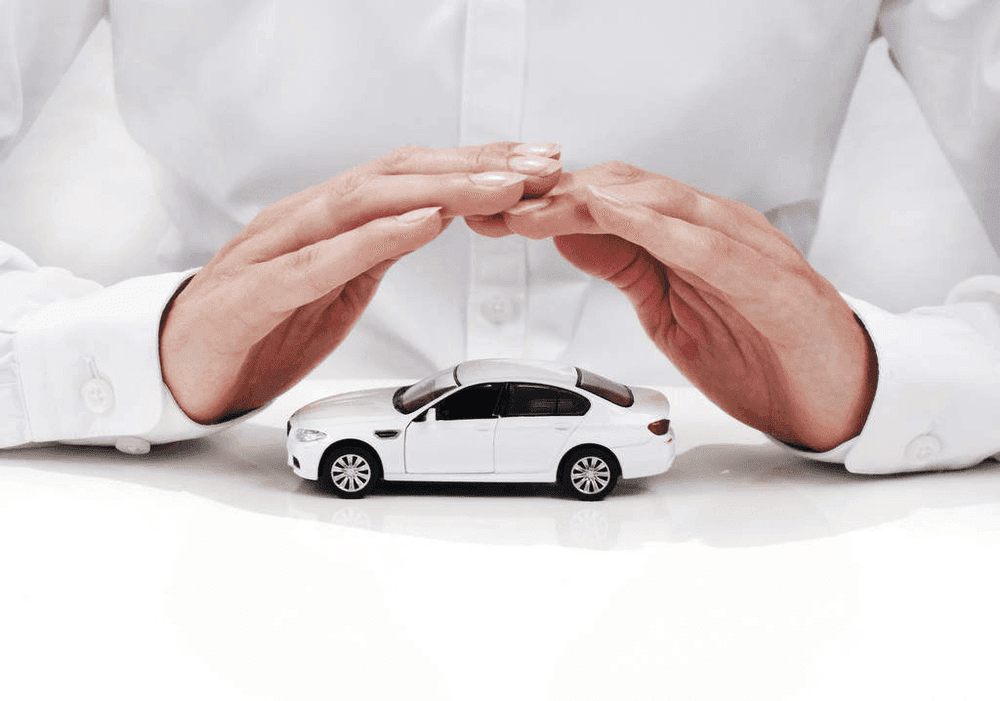 Possess a Valid Title
Legally the seller must provide the current title for the vehicle to the buyer at the time of purchase. The title must be in the seller's legal name. For information on how to replace a lost title, skip to the "Missing or Damaged Title" section.
Provide Documentation of Title Transfer
Just handing over the current title to the buyer isn't going to cut it in TX, to make things legitimate, you'll need to document the transfer of ownership. Title transfer documentation will ensure the buyer can register the vehicle in their name without issue. You can find this form here.
Provide Proof of Annual Vehicle Inspection Report
TX is one of only 18 states in the US which requires vehicle safety inspections. All operating vehicles registered in TX must undergo a yearly assessment to ensure the car is consistent with safety standards. Additionally, seventeen counties have mandatory emissions testing.
Create a Bill of Sale
A bill of sale is, in essence, a receipt of the vehicle purchase and will be vital for making everything official with the tax office, DMV, and insurance companies. Both the seller and the buyer will need a copy of this document for their records.
What to Do Before Selling Your Car in Texas
Have Active Liability Coverage
You must keep insurance coverage on the vehicle up until the time ownership is transferred. If the car has been unused for a while and you've dropped the coverage, you'll need to talk to an insurance agent about reinstating your plan before surrendering the vehicle.
Download a Vehicle History Report
Providing a copy of the vehicle history report to prospective buyers isn't required but it can be a great selling point. Showing that your car has been handled responsibly and being honest about any work or accidents, will build rapport with your potential customers.
You can purchase a copy of your vehicle history through an accredited website such as Carfax.com and Autocheck.com. A comprehensive report from Carfax will run you about $40 while a report from Autocheck costs around $25. Make sure you have the VIN, registration card, and insurance info handy when you're ready to run the check.
Visit your Local Official Vehicle Inspection Station
If your car hasn't had a safety evaluation in the past 12 months, you'll need to pay a visit to your local DPS-designated Vehicle Inspection Station. The cost of the assessment is $7 and you'll be given a sticker with the inspection date for your car. You can find a comprehensive list of official vehicle inspection sites here.
Take Quality Pictures
Photos are perhaps the most important selling point when advertising a car online. Giving potential buyers a great first impression will increase interest and establish value. Use natural lighting when photographing your car, fluorescent lights are harsh and can cast unpleasant shadows and highlight imperfections.
The "golden hour" or the hour before sunset is a perfect time to snap a picture of your car since the sun's angle creates a soft golden hue that will enhance your car's appearance. Thoroughly washing and waxing your car before photographing will also add to the "wow" factor and show that your car is well-maintained.
Advertise in the Right Place
Choosing the right place to advertise will put you in touch with serious buyers and help you sell your car in a timely manner. Resist the temptation to place an ad on social media, you're more likely to encounter casual inquiries (read: time wasters) than a serious offer. Instead opt for peer-to-peer sites that are specifically-created for buying, selling, and trading used cars.
Steps to Selling a Car in Texas
Transfer your Car Title
Besides being against the law, selling a car without a valid title can cause a lot of unnecessary work and aggravation for the buyer. The TX DMV website states, " a title certificate must be transferred officially, including completing all necessary fields on the form."
Sellers must also provide a bill of sale and the current title which clearly states the odometer reading. The DMV advises sellers to make copies of these documents in case legal problems arise.
The car buyer must have the car registered in their name within one month of the purchase date, failure to do so may result in you being held responsible for any traffic violations which occur after the vehicle is sold.
Filing a Vehicle Transfer Notification will help avoid these issues since it will provide the exact time the vehicle changed hands. You can download a form for Application for Texas Title and/or Registration here.
Missing or Damaged Title
If you're unsure where the title is, or if it has been severely damaged, you'll need to obtain a duplicate before you can transfer ownership. You can file an application for a certified title (Form VTR-34) through the DMV, either by mail or in-person. The fee to file ranges from $2 to $5.50 and you'll need to present a valid picture ID (or a copy if you're applying by mail.)
Obtaining a Bonded Title
If you bought your car second-hand and the previous owner didn't issue you a title, you may qualify for a bonded title. The bonded title process is a little more complicated than obtaining a duplicate. Only residents and active duty military stationed in this TX are eligible for a bonded title.
According to the TX DMV website, you'll need to file a "Statement of Fact for Bonded Title (Form VTR-130-SOF) and submit any supporting evidence of ownership (Bill of Sale, Invoice, Cancelled Check, etc.)."
In addition to these documents, applicants must enclose a copy of a valid picture ID and $15 for the application fee. You can either mail this information or take it in person to your local TxDMV Regional Service Center.
Bill of Sale
On the bill of sale, you'll need to list the vehicle number, make and model, purchase date, price, car mileage, and both parties' legal names, addresses, and signatures. It's very important you list the exact mileage on the bill of sale. TX no longer requires a separate odometer disclosure form and the county tax office will need this information to file it.
Receiving Payment
Accepting personal checks as payment is not recommended since there's no way to know if the account has sufficient funds to cover the vehicle cost. There's also an added risk of the account holder stopping payment on the check before you have the chance to deposit it.
Never electronically transfer funds to a buyer under any circumstances. Some scammers will overpay with a phony check or money order and ask the seller to transfer what's leftover back to them. "Anytime you get a payment that exceeds the amount you expect, alarms should go off: Don't deposit the money order," warns Jim Atkin from Experian, an identity protection company.
Cash is the most secure form of payment, but even that has its flaws. Keep a counterfeit money detector pen on your person if your buyer insists on paying with bills. Cashier's checks and money orders are other low-risk ways to accept payment, though there are usually fees involved with these methods.
Transfer the Vehicle Tag
Last but not least, you'll need to remove and/or transfer the license plate from the car. Your local county tax assessor can assign the license plate to a different car you own, at no cost to you. You can download a license plate transfer form here, to expedite the process.
The TX DMV website states, "If the transaction takes place on a Saturday or Sunday and the seller chooses to remove their license plates and registration sticker from the vehicle, (the new owner) will need to download a Vehicle Transit Permit. This will allow (them) to legally drive the vehicle." Vehicle Transit Permits are valid for 5 days after they're issued.
Interested in selling your car? Try PrivateAuto.
PrivateAuto makes it easy to sell your car privately and close the sale on your own.