If you want to sell your car privately, it's important to take note of the state-specific requirements that might apply to the transaction. Georgia has a number of them, and understanding them is essential for any private car owner in the state who's considering selling their car. Here are the five basic steps you'll need to follow.
The Basics of Selling a Car in Georgia
Take note of the following laws regarding private car sales in Georgia.
It's illegal for private citizens of Georgia to sell multiple vehicles other than what is titled in their name.
The vehicle title is a legal document, and so both parties' legal names should be used. No nicknames are permitted.
When filling out paperwork, write in legible handwriting with black or blue ink. Errors and the use of white-out may void the document.
Now, let's review the five basic steps of selling a car in Georgia.
1. Gather Your Paperwork
Start collecting your car's owner's manual, maintenance records, and all other paperwork associated with the car. You should also collect any paperwork relating to repairs or upgrades you have completed over time. Proof you've completed recall-related repairs is also important.
You will need a valid and current Georgia Vehicle Emissions Inspection Report (VIR) to sell your car assuming you are in Cherokee, Clayton, Cobb, Coweta, DeKalb, Douglas, Fayette, Forsyth, Fulton, Gwinnett, Henry, Paulding or Rockdale. You are required to sell any light-duty truck or gasoline-powered car with a current and valid VIR if you are in one of these counties. Exemptions apply to vehicles over 25 years of age, alternative fuel vehicles, and diesel vehicles.
2. Find the Original Title
If you don't have your title, you will need to complete a lost or stolen title application (Form MV-1) and pay the fees associated with recovering it before you sell the car.
The original title will contain an area on the back where the purchaser will fill out their full legal name, date of the sale, current address, and confirm the current odometer reading for the vehicle at the time of sale. Remember that all writing must be in legible handwriting in blue or black ink.
You absolutely cannot make errors when filling out this information, nor can you correct anything with white-out or you will need to contact your DMV and ask them about correcting the title. Also, make sure the purchase date is correct, as a penalty will be assessed if it's altered later.
3. Remove Your Registration
As long as you remain the registered owner of the vehicle, you could be held liable for any incidents involving the car. For that reason, you should cancel your registration as soon as you sell the car. In Georgia, you can do this by going online and using the Georgia DRIVES e-Service or by completing and signing Form MV-18J, known as the "Application for Voluntary Registration Cancellation".
In either case, you will need the license plate number, the vehicle identification number (VIN), and the number from your Georgia driver's license. The state suggests canceling your registration before canceling your insurance to avoid fines.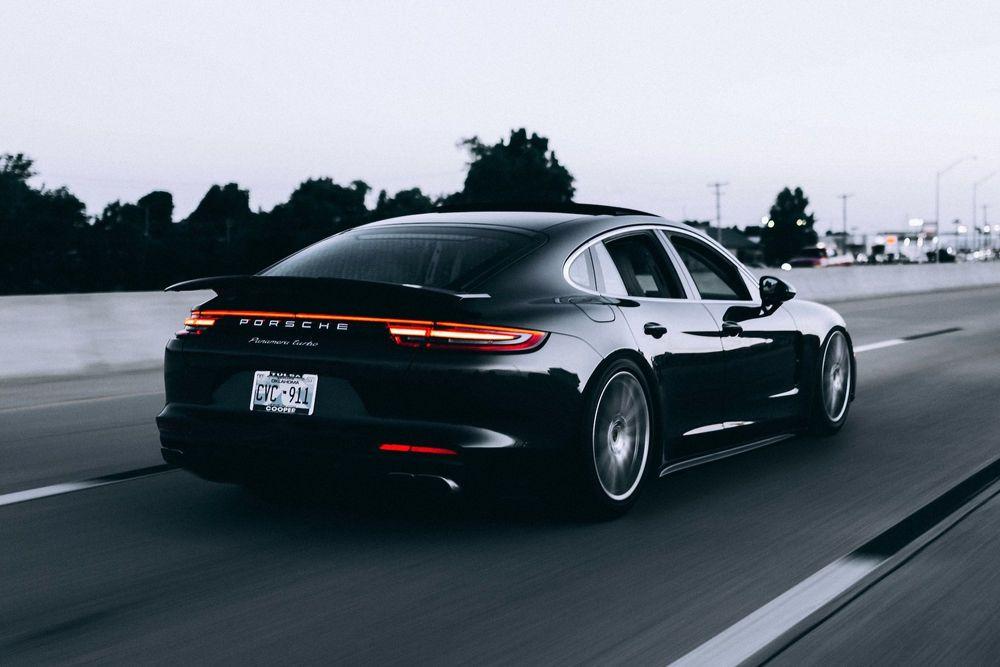 4. Cancel Your Insurance
Once you have canceled your registration, you can cancel the insurance policy on your car. You may receive a prorated refund for the amount of time left on your policy, especially if you pay every six months instead of monthly. However, you should contact your insurance company to ensure they don't charge any cancelation fees.
You should cancel your policy within 30 days of selling your car.
5. Finalize the Sale
The final step in completing your private party car sale in Georgia is to file a bill of sale (Form T-7). This is an official document provided by the Georgia Department of Revenue and it's to be used in all private party vehicle transactions. You can download it online and print it out to fill out with the buyer.
Both parties will need to fill out information on the bill of sale and sign it. This document protects both parties in the event that miscommunications occur. You may also choose to have the bill of sale notarized, although this isn't legally required by the state.
Sell Your Car the Simpler Way
Now that you know all the steps that go into selling your car in the state of Georgia, it's time to decide where to list. Selling your car with PrivateAuto is simple. Our platform offers all the tools and tips you need to make the sale an easy one, with ready-to-sign state documents, secure messaging, and more.
When you list with PrivateAuto, you'll enjoy:
A handy test drive scheduler, so you don't have to play phone tag with potential buyers and haggle over the best time to meet. Just input the dates and times you're available, and buyers can easily choose a time slot to meet you in a secure location.
An offer management system so you can accept and negotiate offers with ease. Plus, our integrated banking system, PrivateAuto Pay, makes for fast and secure funds transfers so you don't have to fret over the details.
Print out a window brochure to advertise your car while on the go. We want you to sell your car fast, so we offer all the resources to help you do it — online and offline!
Ready to get started? Listing your car with PrivateAuto is easy. With our listing template, we'll walk you through all the steps so your listing can shine. Get started today.