The automotive industry continues to harness the power of state-of-the-art technology for an electric, connected, and secure industry. Find out how July car industry trends compare with predictions for 2021 and what they mean for you.
Electric Vehicle Improvements
As predicted, a significant number of startups are creating electric vehicle improvements to boost sales of hybrid and fully electric cars. The industry continues to move away from fossil fuel dependency and promises innovations in autonomous vehicles and electric vehicles (EV).
Autonomous Vehicles
Autonomous vehicles continue to improve the safety and convenience of driving. According to Herbert Diess, the CEO of Volkswagen, autonomous vehicles will change the industry even more than EV technology. Several leading companies are improving autonomous vehicles to prepare for hands-free driving experiences.
Electric Vehicles
Electric vehicles are one of the more consistent car industry trends in the past few years. The Volvo EV is one of the latest options announced that combines comfort, safety, fuel efficiency, and environmentally responsible designs. The new Volvo, scheduled to be unveiled in 2022, promises to combine EV and autonomous technologies for a state-of-the-art riding experience.
Modern electric vehicles come at competitive prices and have long-lasting batteries. Whether you're looking for a luxury EV or an affordable commuter, there are a number of models available from leading brands. Hybrid and EV options still face some hurdles to widespread use, but more individuals are turning to these eco-friendly automobiles.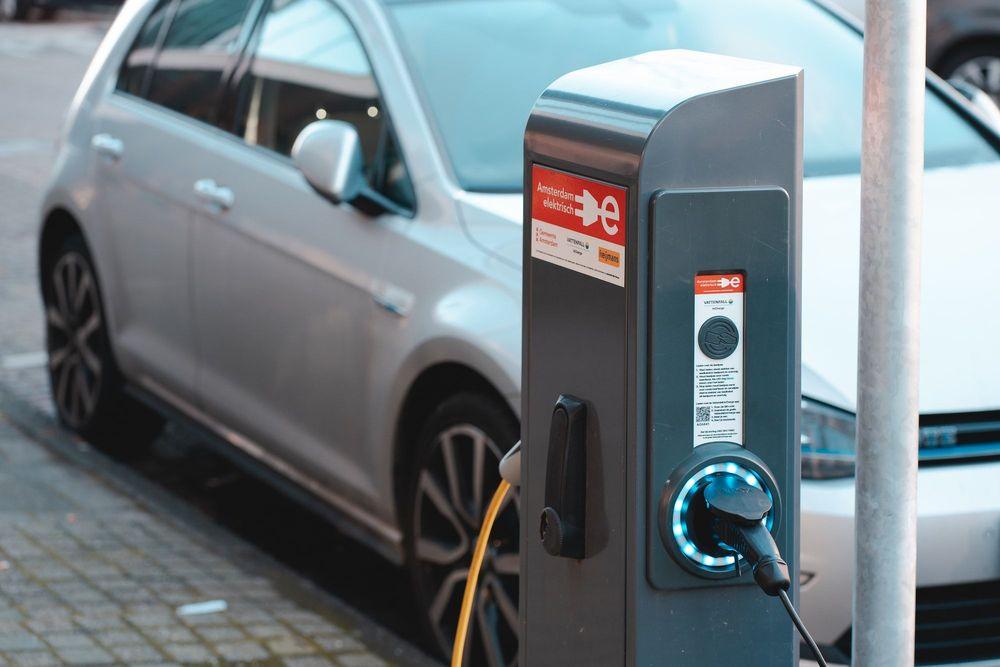 Connectivity Trends
From learning how to safely purchase a car to ride-sharing apps, digital connectivity is a key component in the automotive industry. These innovations are expected to expand automotive revenue pools by up to 30%, according to McKinsey and Company. Consider these trends in-car connectivity and a connected buying and selling experience.
Internet of Things
The Internet of Things, or IoT, in the automotive industry, allows vehicles to communicate with each other and with automotive infrastructure. As this technology continues to develop, your car can receive instant information about traffic congestion, road safety, pollution, and other issues. You don't have to rely on your smartphone, the radio, or other information systems to receive warnings about your commute, but you'll receive all the essential information right from your car.
The Future of Infotainment
Modern entertainment systems have come a long way from basic radios. From surround-sound speakers and Wi-Fi capabilities to a fully integrated digital cockpit, modern vehicles come with a stunning array of entertainment and information options to stay connected and engaged in your vehicle.
Driver Assistance
Connectivity technology is advancing automotive automation. Helpful features, like driver-assisted parking and backup cameras, not only connect you with your vehicle but pave the way for fully autonomous driving in the future.
Driver assistance has been around for some time, but manufacturers continue to add sensors, cameras, and technology that makes driving a safer, more convenient experience. These features keep you safe on the road and help you maintain your vehicle for years to come.
Shared Mobility
Shared mobility is an alternative to individual car ownership. The advent of mobility-as-a-service highlights the versatile nature of vehicle ownership. The rate of car ownership is still trending up in the United States, but the way some individuals are using their vehicles is changing.
Some individuals have forgone purchasing a personal vehicle, but choose to use ride-share apps or share a vehicle with family or friends. Other individuals are taking advantage of this climate to earn additional income with their vehicles. Consider offering ride-share services during your normal commute for a convenient side job.
Streamlined Used Car Sales
The automotive industry is also using connectivity to improve the used car sales experience. Use a highly rated online platform to search for used cars in your area. This streamlines the process of shopping, test driving, and purchasing used cars from dealers or private individuals. You don't have to drive all over your community to find an affordable car for sale.
Security Concerns
One of the more troubling car industry trends is security concerns. A recent Mercedes-Benz USA data breach highlights the importance of safety in the digital age. Both companies and individuals can be targeted, so it's important to remember safety best practices when storing information or communicating with buyers and sellers.
To stay safe while buying or selling a car, be sure you follow these steps:
Don't hand out personal contact information
Don't accept cash or app payments for a car
Verify a used car buyer has a valid driver's license
Verify funds before signing over the title
In order to protect yourself from these security concerns, you need to be extremely cautious when listing a car or shopping for cars online. There are many sites and marketplaces where you can advertise your ride or search for used cars from private owners, but few offer the security you deserve.
These steps can feel time-consuming and exhausting when selling on your own. That's just one reason for the next trend in the car industry: online car sales.
Online Car Sales
Buying a car online is a safe, connected way to find the latest makes and models of vehicles. Whether you're looking for a state-of-the-art EV or a budget-friendly alternative, online shopping is a growing trend in the automotive industry.
Sales of cars online have been increasing in recent years. Here are some of the key reasons that buyers and sellers are moving to online listing platforms:
Safe payment processing
Expanded advertising opportunities
Convenient filtering and sorting
Private communication and offer negotiation
Not all online sales options offer these benefits. Some online marketplaces are just listing sites. While buyers can put their vehicle in front of a significant number of sellers in the area, they can't verify their identity or ensure secure payment.
Enjoy State-of-the-Art Sales With PrivateAuto
If you're looking for a safe, convenient place to buy or sell a car online, then turn to PrivateAuto. Learn more about the latest car industry trends and safely search for state-of-the-art vehicles online.