Whether it's because your car got a rusted-out floorboard from sitting around all these years or your daily commuter needs yet another major repair, when you decide your car's no longer road worthy, how do you go about selling it? You probably have more options than you think for selling your junk car, and you definitely aren't limited to the junkyard.
Here's what you can do with a car that doesn't run or one that simply seems to have lost too much value.
Understand the Car's Value
Before you go getting quotes from the junkyard, get the numbers on what your car is actually worth. This extra step will put more money in your pocket, and it only takes a few minutes.
Look up the car's value. Kelley Blue Book and other tools will provide an estimation of the car's value, both for trade-in and private party buyers, in your local market. Make sure you select the appropriate condition rating (for instance, "very poor").
Find your paperwork. The status of the car's title will greatly impact its value and the options you have. For instance, if it has a salvage title or rebuilt title, make that clear to the buyer.
Once you have these things in order, you can review your options for selling the car and make a decision accordingly.
Review Your Options for Selling a Junk Car
You have a few options when it comes to selling your junk car.
Take It to the Junkyard
If your car is just in horrendous shape, and perhaps there's not much left of it, going to the junkyard may be the quickest option. You can look up companies in your area that will give you an honest price for the scrap metal they'll crush it into, but you'll have to pay to get your car towed there, assuming it isn't running.
Sell It Privately
If the car is running, you've got every chance of selling it privately. In fact, even if it isn't, you may still find a junk-car buyer who will buy it for parts or repair. What's important is that you advertise the car's true condition and title status. You'll need to consider the amount of time it may take to sell, but you'll generally get far more money going this route than selling to a scrapyard, so it will likely prove worthwhile.
Part It Out
You can always part out the car yourself, at least partially, to net more profit. If it's a common model car and/or if you made customizations and upgrades to the vehicle, this can help you get some extra profit, especially if you're thinking about scrapping it. Think about what's in the vehicle that would be most valuable. Generally, that's the stuff in the best condition, be it the interior, body parts, or some mechanical components.
Donate It to Charity
If you don't want to put the effort into selling your car privately and you hate to see it scrapped, consider doing good and donating it to a charity. This will get you a tax write-off, which is great if you itemize your returns. However, not all charities accept vehicles and not all charities represent a good cause. If you're in doubt, consider scrapping your car and donating the money to the charity of your choosing instead.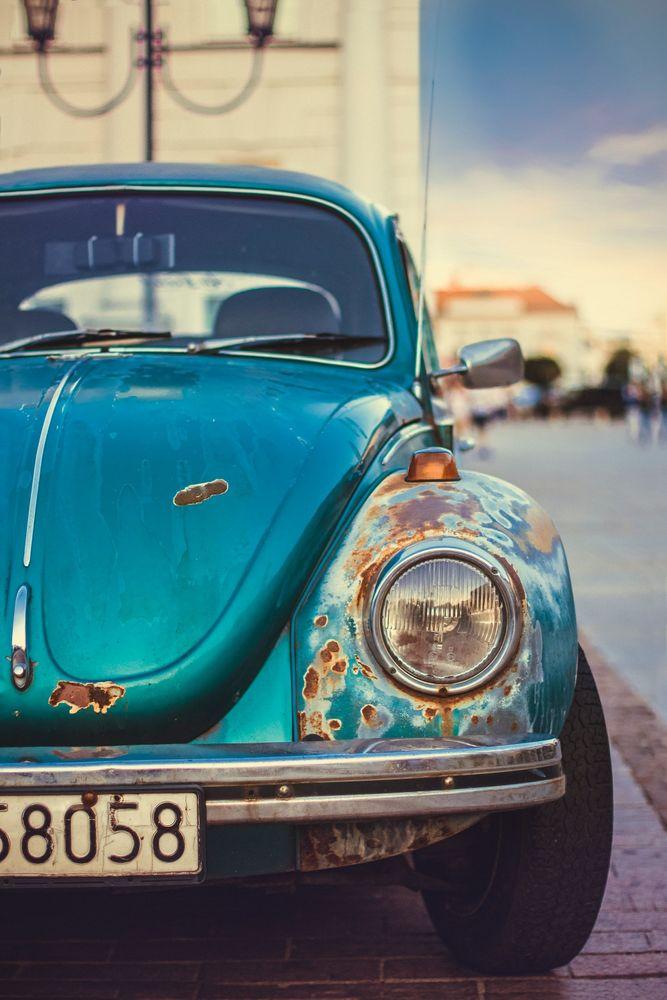 Before You Say Goodbye
Whether you're happy to be rid of your junker or sad to see it go, there are a few final things you'll need to check off your list.
Check for valuables. Aside from change in the cushions, you should always check the glove box, CD tray, trunk, center console, in the seat pockets, and on the floorboards to make sure you aren't leaving behind anything of value.
Remove customizations. If you're scrapping your car, you might consider removing customizations you made over time, like the upgraded stereo system, which you can sell separately.
Collect your payment. Whether you take it to the scrapyard or sell it to a junk-car buyer, it's important that you collect your payment, preferably in cash. Get the ID and contact info of the buyer, in case you run into issues with any non-cash payments, and make sure you've done your due diligence.
Hand over the keys. Hand the keys, title, bill of sale, and other paperwork to the buyer. If you're not sure what documents your state requires upon selling or scrapping a vehicle, find your state-specific guide.
Once you say goodbye to your old car, the next step is an exciting one: picking out your next vehicle.
Find the Perfect Used Car to Fit Your Lifestyle
Scrapped, sold, or donated, now that you're rid of your old junker, you can get into a reliable new-to-you used car that will leave you feeling more confident and secure every time you get on the road. Here at PrivateAuto, we're dedicated to helping people like you get into a used car they'll love.
With our platform, buyers and sellers enjoy electronic signatures, ready-to-sign state documents, secure messaging, a handy test drive scheduler, and countless other features that make buying or selling a used car a breeze. Ready to get started? List your car now or start looking for your next one.