Selling a car privately gives you the opportunity to earn more for your vehicle. If you're not sure what your vehicle is worth, or don't know how to go about listing a used car, this guide will help you get started. Learn how to price your car for private sale and how PrivateAuto offers a great chance to earn more for your sale.
Determine the Condition of Your Vehicle
There are many factors that go into determining the value of your ride. Whether you're selling on Craigslist or using the dedicated used car listing service at PrivateAuto, the first step is finding out the condition of your vehicle. Here are the basic factors that go into describing the condition of your used ride.
Physical Condition
Many sellers describe vehicles in a few terms or star ratings. An excellent, good, average or rough vehicle with the same mileage and year of manufacture come in a wide range of prices. Look for any of these physical condition issues:
Scratched or faded paint
Worn interior
Spots or stains
Rust
Difficulty opening doors or windows
Mileage
The second most important feature in calculating the value of your vehicle is its mileage. Mileage doesn't just represent the actual miles your automobile has driven; it's also a good indicator of the wear and tear the engine, transmission, suspension and other systems have gone through.
High mileage doesn't mean you can't sell your ride at a great price. You should, however, expect to pay less for a vehicle with high mileage. Keep as many service records as you can for your prospective buyer to give them an estimate of the repairs you performed.
Make, Model and Year
It goes without saying that some vehicles are worth more than others. You can't set your Chevrolet Spark at the same price as a Ford Mustang. Similarly, a ride that's 10 years old usually is going to sell for less than a vehicle that's only a few years old.
Don't take these general rules too far. Remember that some model vehicles have known issues, and classic cars can actually improve in value over newer, more popular options.
Be sure to look at the optional features of your make and model and list them prominently. A towing package, luxury trim or added infotainment features can add to the asking price of your used car.
Location
Someone may be selling a similar vehicle on the other side of the country for a great price, but that doesn't mean you can get the same price in your local area. Check out the local market to see typical price points. Some areas have more competitive vehicle markets, while other locations aren't willing to pay extra for particular features. If you price your listing too high, you won't attract much local attention.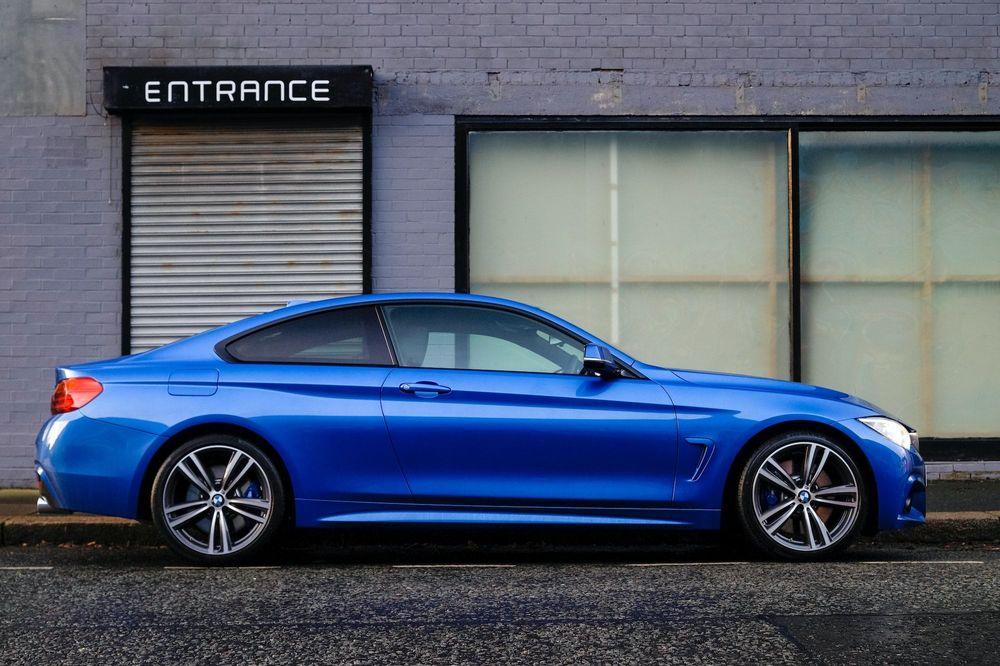 Maintenance Issues
Is there anything wrong with your commuter? You have the right to sell a junker car, but that doesn't mean that buyers will pay top dollar for it. Inspect your vehicle, or consider having it inspected, before you sell it.
If an inspection comes up with any issues, then you have two options. You can choose to invest in fixing the issues, knowing that it will add to the value of your listing, or you can simply inform buyers of the known issues. This will boost your reputation as an honest seller and helps you avoid spending time with buyers who aren't interested in a sale because of maintenance issues.
Cleanliness
Preparing your used car for sale involves more than just checking out under the hood. Although the aesthetic features may not be the most important factor in how to price your car for private sale, looks matter.
A car that's full of crumbs, old fries and carpet stains doesn't appear to be well taken care of, even if everything's looking good under the hood. Spend some time cleaning the interior and exterior of your vehicle before taking photos and listing it, or have a professional cleaning service care for your vehicle.
Check Out the Market
All the factors above can help you create a hypothetical price, but it's only worth as much as buyers are willing to pay. Check out listings on PrivateAuto and other listing sites to see what similar vehicles are selling for.
Use a Value Estimator
You have a lot of information about pricing your vehicle, but you still don't have any concrete numbers. There are many estimation tools available, like the Kelley Blue Book car value estimator, that can help give you a range of prices.
This estimator not only shows you a range of prices in your area for private sales, but also shows you an Instant Cash Offer. This offer is the amount of cash you can receive immediately from a participating dealer. As you can see, it's less than the private party cost.
Price Your Vehicle Competitively
An estimation tool and all your research will only give you a price range for your vehicle. Where you choose to list your car can have a major impact in the amount of action you receive. There are several factors that go into asking price psychology. Do you want a lot of interest up front, or do you want to list it as high as possible and wait for that perfect buyer?
All used car sales are negotiations, so keep in mind that most of your buyers will try to negotiate the price, particularly if your ride is in less-than-perfect condition. Room for negotiations is another factor in how to price your car for private sale.
List Your Car for Private Sale on PrivateAuto
Get the most value out of your car by listing it on PrivateAuto. Find out how to avoid check fraud and how to price your car for private sale on our competitive online platform. Create a listing today to verify your vehicle, advertise across multiple channels and create a safe, convenient space for negotiating and closing the deal at a price you'll love.