What is Electronic Lien and Title?
The Electronic Lien and Title (ELT) system is a method of digitally managing vehicle titles and lien information. The ELT program is individually managed at the state level by participating states and their respective DMV (or equivalent vehicle registry agency).
An ELT has two primary components:
Title: this is the legal document that establishes a person or entity as the legal owner of a vehicle. When a vehicle is bought or sold, the title must be transferred to the new owner.
Lien: when you finance a vehicle, the lender, also known as the lienholder, has a legal claim or "lien" on the vehicle until the loan is fully paid off. The lienholder is typically a bank, credit union, or finance company.
In a traditional, paper-based system, the title is held by the lienholder until the loan is paid off. This can lead to delays and potential errors when the lien is released and the title is transferred to the owner.
With an ELT, the title information and the lien information are all managed electronically. When a vehicle is financed, the lien is noted electronically on the title. Once the loan is paid off, the lienholder can electronically release their lien. The title can then be electronically transferred to the owner, or if the vehicle is sold, to the new owner.
Which States Offer Electronic Lien and Title?
There is a spectrum of ELT adoption across the 50 states. States fall into one of 3 categories.
ELT only
Accept both ELT and paper titles
No ELT (yet)
States That Accept ELT Only
The following states have fully implemented an electronic lien and title program, to the point that ELT is required:
Arizona
California
Florida
Georgia
Louisiana
Maryland
Massachusetts
Nevada
North Carolina
Pennsylvania
South Carolina
Virginia
States That Accept Paper Titles and ELT
The following states allow drivers to choose between paper title and ELT.
Colorado
Idaho
Iowa
Kansas
Michigan
Nebraska
New York
Ohio
South Dakota
Texas
Washington
West Virginia
Wisconsin
States That Accept Paper Titles Only
The following states lag behind in ELT adoption; they currently don't participate in any ELT program:
Arkansas
Connecticut
Kentucky
Maine
Minnesota
Mississippi
Missouri
Montana
New Hampshire
New Mexico
North Dakota
Oregon
Rhode Island
Tennessee
Utah
Vermont
Wyoming
States That Plan to Accept ELT in the Future
The following states are slated to adopt an ELT in 2023-2024:
Alabama
Indiana
New Jersey
Oklahoma
How Does an ELT Title Transfer Work?
An electronic lien and title transfer takes place digitally; here's how the process goes:
Payoff of the loan: when a car owner pays off their vehicle loan, the lienholder (the finance company or bank) is notified.
Lien release: upon receiving the notification, the lienholder electronically submits a lien release to the appropriate state's Department of Motor Vehicles (DMV) or equivalent vehicle registry agency. This action removes their claim on the vehicle.
Update of title: the DMV updates the title information to reflect the release of the lien. The title status now indicates that the vehicle is free of liens.
Ownership transfer: if the owner decides to sell the vehicle, they can initiate the transfer of the electronic title through the DMV's system. The DMV will update the title information to reflect the new owner's details.
New lien (if applicable): if the new owner buys the vehicle with a loan, their lender will file a new lien, and the process starts again.
The entire process is completed electronically, reducing the need for physical paperwork and making the transfer process faster and more efficient.
Benefits and Downsides of E Titles
The biggest benefit of an electronic title is that it's fast. You don't need to wait for a paper title to arrive in the mail. E-titles can be verified quickly, expediting the entire process.
ELT Advantages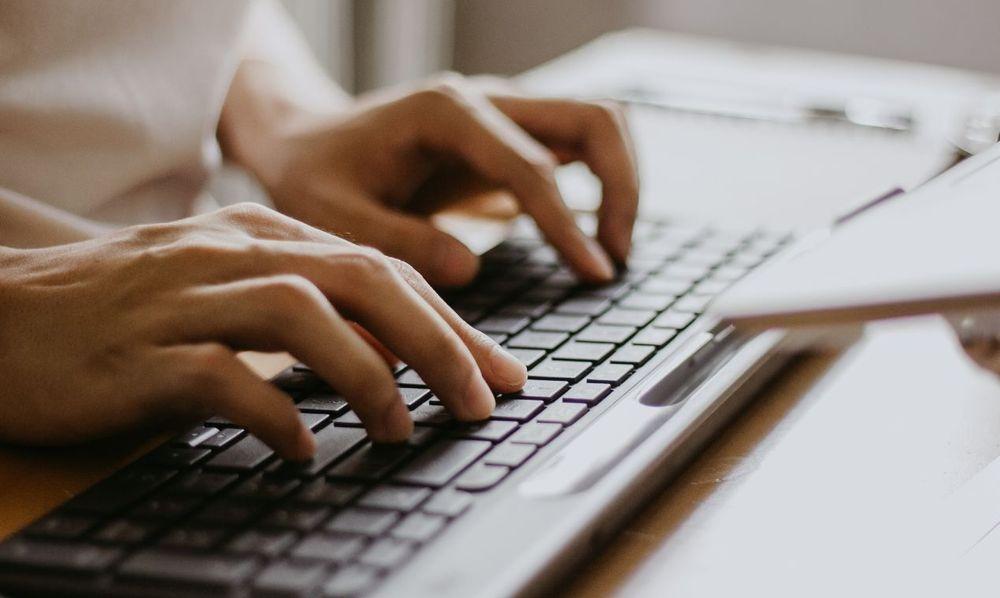 How Do You Buy a Car with an E Title?
When it comes to buying a used car from a private party, there's a spectrum of ELT adoption. In some states, you can digitally transfer the title, but this is not always the case. To be sure, check your state's DMV website.
Buy Or Sell a Car Online With PrivateAuto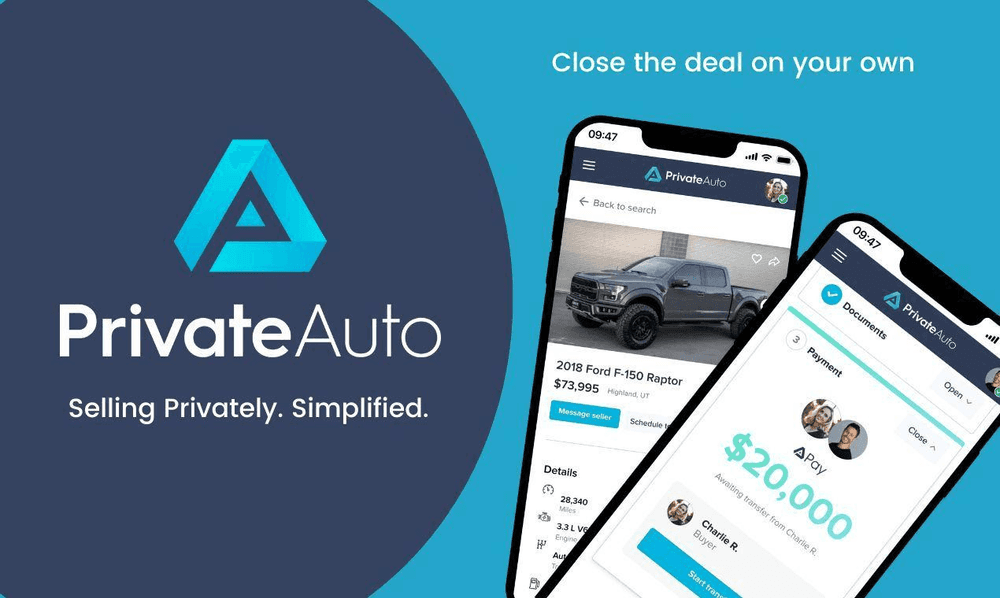 Our technology-driven, self-service solution makes it simple and secure to communicate, e-sign state documents, and send or receive payments instantly and securely. You can also schedule a test drive and negotiate the price without ever disclosing your personal information.
Electronic Title Transfer FAQ
Which states don't offer the ELT program?
The electronic lien and titling (ELT) program is not supported in the following states:
Arkansas
Connecticut
Kentucky
Maine
Minnesota
Mississippi
Missouri
Montana
New Mexico
North Dakota
Oregon
Rhode Island
Tennessee
Utah
Wyoming
What is an eLien?
An electronic lien, also known as an eLien, is a legally binding lien that is memorandized in electronic (instead of paper) form. Its function is identical to that of a paper lien.
How does an electronic title work in Texas?
The electronic lien and title program enables the Texas Department of Motor Vehicles (TxDMV) and a financial institution or lienholder to exchange vehicle title information digitally. The title record is stored electronically, and the lienholder holds the electronic record instead of a paper certificate of title.
Looking for more info about Texas title transfers? Make sure to read our Texas title transfer guide.
How do I get a paper copy of my electronic title in Florida?
Depending on whether or not all liens on your vehicle have been paid off, an electronic title can be converted into paper format in one of three ways:
Online through MyDMV Portal
By mail to your county tax collector office
In-person at your county tax collector office

If you need more information about transferring a vehicle title in Florida, make sure to read our guide.
What is an electronic title transfer in North Carolina?
Rather than printing and mailing a paper vehicle title to the lienholder, the North Carolina Department of Motor Vehicles electronically transmits title information to the lienholder's ELT service provider. By eliminating the mailing, filing, and retrieval of paper titles, the ELT program reduces processing costs and increases efficiencies for all parties.
For more information about electronic title transfers, make sure to visit North Carolina's official website.
For more information about the title transfer process, read our guide to transferring a title in North Carolina.
How do you sell a car with an e-title?
If you are planning to sell your car and it has an electronic title, the process may vary slightly depending on the state.
Verify e-title eligibility
Gather necessary documentation
Pay off any outstanding liens
Prepare the vehicle for sale
Determine a fair price
Create your PrivateAuto profile
List your vehicle
Meet up with the buyer
Transfer the e-title
Release of liability
Provide a receipt
How do I transfer a vehicle title online in Arizona?
To transfer a vehicle title electronically, both you and the seller need to have active AZMVDNOW accounts.
You are eligible for an e-title transfer if you have:
Existing Arizona vehicle title
Current Arizona registration
Current emissions
No lien
Here are the steps a buyer needs to take to transfer an Arizona title electronically:
Log into your account.
Click on the title field.
Click the "I'm buying a vehicle" field.
Complete the authentication.
Click the "generate buyers code" button.
Provide the code to the seller, and wait for the seller to finish on their part.
Once the seller is finished, you will get a message.
Open the message and click the "continue the eTitle Transfer" button.
Review the information.
Once you review the info, and press the "continue" button the seller will get notified and complete the transfer.
Once the transfer is complete, your new title is stored electronically.
AZMVDNOW also offers:
Registration renewal
Driver license replacement
Identification card replacement
Restricted use 3-day permit
What is Real ID and how does it relate to electronic titles?
Real ID is a federal law that establishes a minimum security standard for a driver's license and ID issued by states. While it is not directly related to electronic titles, some states may require Real ID-compliant identification in order to get an electronic title.
Can I get temporary license plates online?
Every state has different requirements for issuing temporary license plates, and while some states offer online services, others only accept in-person applications.
Commonly required documents include:
Certificate of Title
Temporary car tag application
Proof of auto insurance
Valid driver's licenses or ID cards
Results of inspections or emissions testing, if applicable
Loan documentation or release, if applicable
Some states require you to show multiple forms of identification. Typically, one must be a government-issued ID card, while the other can be something like a vehicle registration, bank statement, or utility bill.
Check the website of your state's DMV for further info.
What is the process of purchasing a used car in South Carolina?
In South Carolina, you'll go through the following steps when buying a used car from a private owner.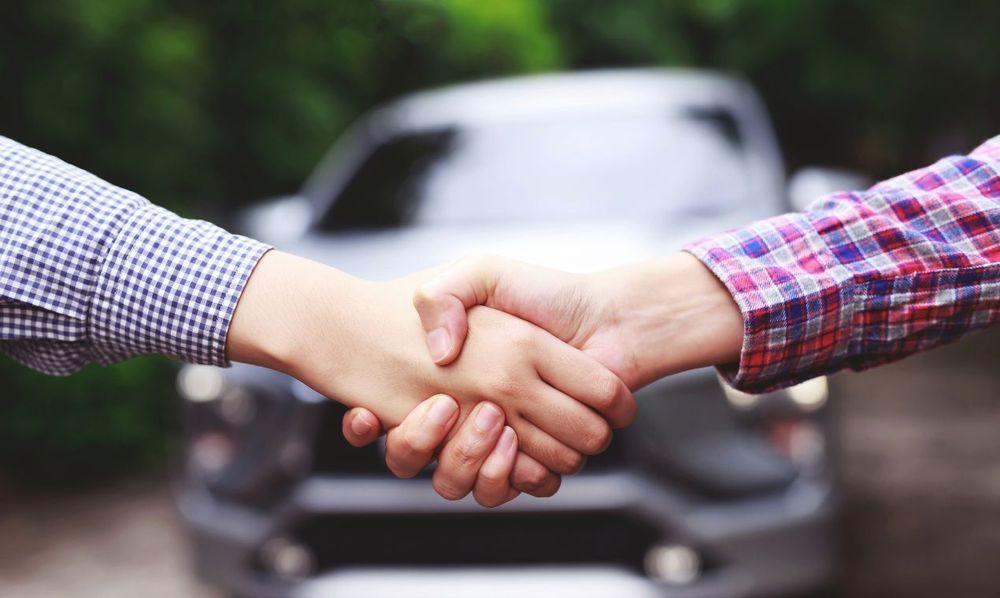 When submitting your documents via mail, you will need to ensure that you are only submitting checks and money orders for the payment to be processed.
Online
For those who want to request a duplicate title online, they will need to provide the following info:
Your full name
Your date of birth
Your driver's license or ID card number
The last four digits of your social security number
Do electronic titles meet insurance requirements?
Yes, electronic titles satisfy all insurance proof of ownership requirements.
How do I release a lien on an electronic title?
To release a lien on an electronic title, contact the lienholder and follow their specific lien-release procedures. The updated information will be reflected in the electronic title once the lien release is done.
Was the ELT created by the federal government?
The federal government did not create the electronic lien and title (ELT) program.
Here's a bit of backstory:
In the late 1980s and early 1990s, with the advent of modern computing and internet technologies, several states in the U.S. began to explore the idea of electronic titles. These systems aimed to digitize the title process, making it faster, more accurate, and more secure.
Florida was among the first states to introduce an ELT program in 1991. The program initially operated as a pilot, involving a small group of lienholders. Over time, as the benefits of the system became evident, more lienholders joined, and the program expanded.
Since then, many other states have implemented their own ELT programs, and electronic titles have become increasingly common. The program continues to evolve with technological advancements, offering a more streamlined and efficient process for managing vehicle titles and liens.
What is USA ELT?
USA ELT (https://www.usaelt.com/) is a third-party service provider that facilitates electronic lien and title transactions between lienholders and DMVs. They provide a platform that allows lienholders (such as finance companies, credit unions, and dealers) to manage electronic titles and liens more easily.
In essence, USA ELT acts as an intermediary, streamlining the process of sending and receiving ELT data between lienholders and state DMVs. By using USA ELT or a similar service provider, lienholders can manage electronic titles for vehicles in multiple states through a single interface, which can make the process more efficient.
It's important to note that while USA ELT provides valuable services, the use of a third-party service provider is not required to participate in an ELT program. Lienholders can interact directly with state DMVs if they prefer. However, managing electronic titles across multiple states can be complex, and service providers like USA ELT can help simplify this process.