A classic car celebrates the manufacturer's concept, but a hot rod takes it to a totally new level. Check out these nine great hot rods for inspiration on your next project. Prepare for a DIY experience like no other as you chop, channel and tune-up your rod.
1. Ford Model B
The Model B was an iconic addition to the Ford line, and it makes a great rod. It's so popular that the body has been remade with fiberglass and steel replicas. Choose the 1932 Model B for a coupe or sedan ready for some serious improvements.
Whether channeled, chopped or anywhere in between, the Model B looks great and has plenty of space for those performance upgrades you've been dying to try out. You can't go wrong with a Ford for your hot rod, so don't be surprised as you see many other models from this manufacturer on the list.
2. Ford Roadster
Classic proportions, a small frame and an iconic roofless look make the Roadster another 1932 favorite. Drop a V8 into your Roadster, give it a paint job and throw in an aftermarket suspension system to lead the pack. Unlike classic car enthusiasts, rodders shouldn't feel bad about selecting non-Ford parts for a personalized aftermarket experience.
Look for other ideas for great hot rods as you head to classic car shows and hot rod events. While the Roadster is a rare find out on the road, it's a popular one among hot rod enthusiasts.
You may need to head to a specialized dealer or auction to buy this classic. Like with other classic cars, you can't exactly go to your local dealership and ask about a Roadster.
3. Lincoln Zephyr
The 1937 Zephyr boasts a sleek body and rounded design. The sled-like appearance looks great as a classic but is even more impressive with a new engine and tuned-up performance. Stick with the first few years of the Zephyr for the most iconic, unforgettable looks. Don't confuse this classic with the newly released 2021 Lincoln Zephyr, but go with a 1937 for your project.
A classic Zephyr is quite an investment, but a replica can give you a similar look at a more reasonable price. Take advantage of that long front end and curved design with a tune-up and mirror-like paint job. When taking on a Zephyr, the paint job and bodywork can be just as important as the engine overhaul.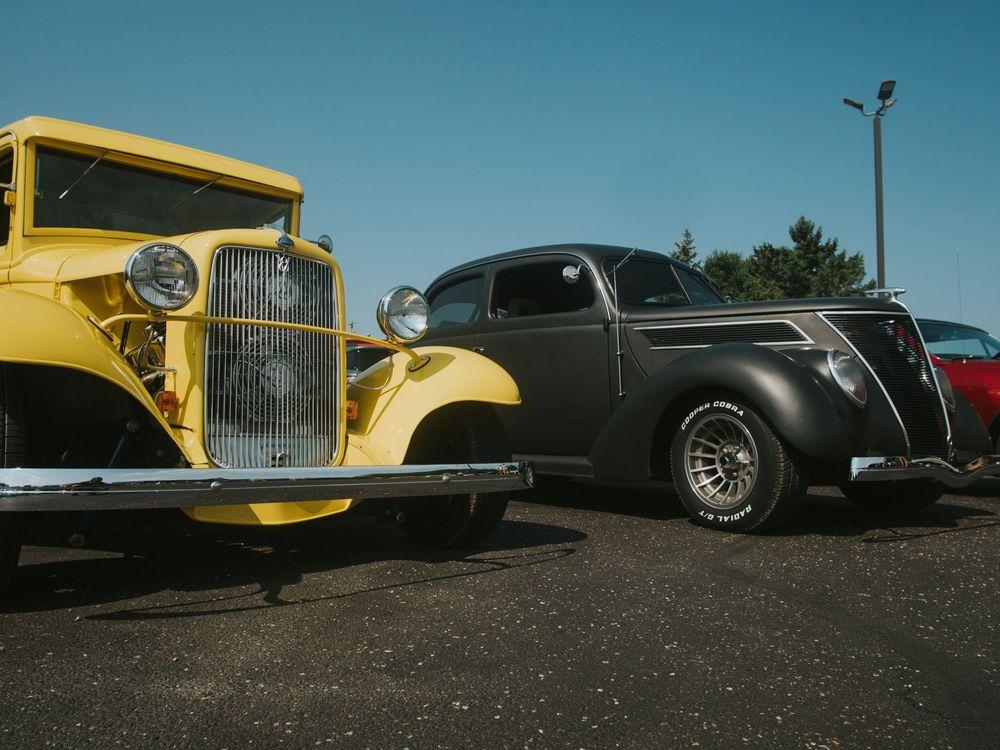 4. Willys Coupe
That's right, Willys manufactured more than just military vehicles. The 1933 Coupe is a natural option for a hot rod thanks to convenient maintenance and a spacious design.
There are a wide range of engines available for the Willys Coupe, so you may not need to do a full replacement to get the horsepower you want out of your ride. Compare price tags to see why this coupe has become a popular alternative to other, more costly rides.
The Willys Coupe is similar to the Americar, which is an iconic gasser popular in the drag racing circuit. The lightweight body made it popular for high-octane racing, and some rodders compare it favorably with the Coupe.
5. Mercury Eight
The Mercury Eight effortlessly enters the list of great hot rods thanks to its sleek body and spacious engine compartment. Find parts for this classic ride and get to work chopping and channeling it for a low-riding experience.
Related to the 1949 Ford, known as the Shoebox, the Eight has a sled-like appearance that turns heads wherever it cruises. Get to work under the hood and consider modifying the grille for a custom rod for your next ride around the block.
6. Ford Model T
While an original Model T may be a budget-stretching hot rod, a replica is a great option for an iconic hot rod. The original was first built in 1908 and easily remained the highest-selling vehicle until 1972.
Keep the original black color or go for a unique twist with a bright paint job. A new engine and a little chopping keep the memory of the Model T alive, rodder style. If you're fortunate enough to own an original Model T, you'll need a new engine. The original is only capable of top speeds of 30 miles per hour.
7. VW Bus
This is probably the most unexpected addition to the list, but a little creativity can make a stunning VW hot rod bus. It's not going to look like a sports car at the end, but this rolling box is surprisingly customizable for an iconic rod.
Start by taking out that wimpy 53 horsepower flat four. Pump up the horsepower with a big block capable of some serious power. Give the exterior a once-over and lower it to achieve a one-of-a-kind hot rod bus experience.
8. Mercury Hardtop
Some rodders prefer classic cars from the 30s, but the 1950 Mercury Hardtop has made many reconsider. The Hardtop looks like an updated version of the Zephyr. It retains that sled-like appearance, but has an altered front end and trim work.
Save money on the Hardtop to invest more in a killer engine, sweet paint job, and other must-have updates. This Mercury model is newer and more were manufactured, so it's an affordable alternative to great hot rods from the 30s.
9. Cadillac Sedanette
The grand Sedanette lives on. Popular for high-society rides around town, this fashionable Cadillac is popularly repurposed as a slick rod. The body design was inspired by fighter bombers, so many rodders have taken that sleek, aggressive look to make something marvelous.
The original engine already has plenty of horsepower, but that doesn't mean you can't give it a tune-up. Take a look under the hood to see how you can take that massive displacement engine to the next level.
Search for Your Next Hot Rod With PrivateAuto
From great hot rods to budget-friendly commuters, PrivateAuto is your place to safely search for vehicles for sale in your area. Search for cars for sale in your area to be inspired for your next rod.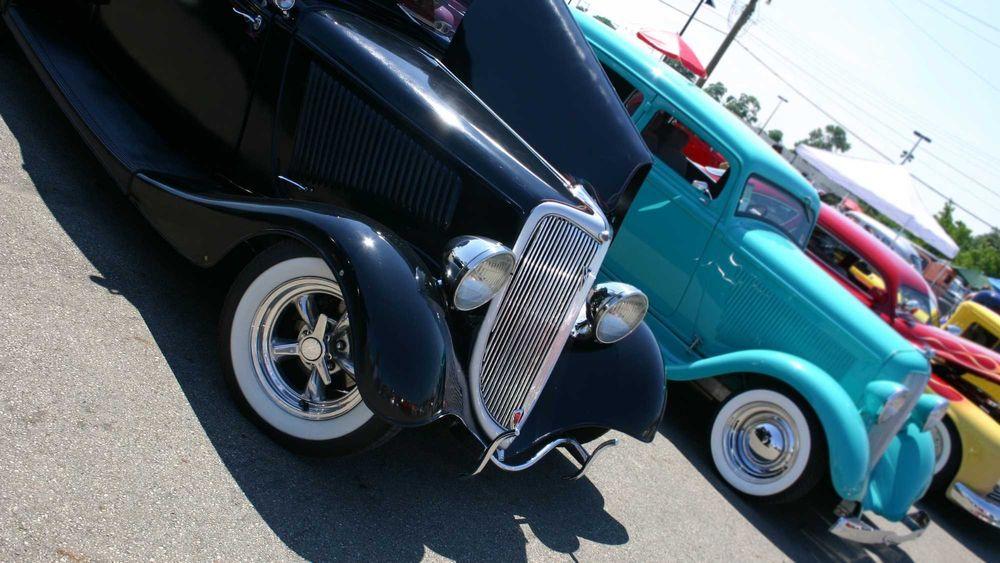 We didn't find any matches
Try changing your search criteria or remove filters.