Selling a car can be easier or hard, depending on how you go about it. But it's different when you need to sell a classic car. Selling classic cars requires more skill and care, since they're unique vehicles that you can't find in a lot of other places.
They don't have as much competition, which can be good when someone's looking for a particular vehicle. But since they aren't easy to find, it's hard to determine what they're worth, too.
Fortunately, there are some ways to sell a classic car that make it easier, safer and far less stressful. Here are eight tips you'll want to consider.
1. Have a Thorough Inspection Done First
If there's anything wrong with the classic car you're about to sell, it's better to find that out before the buyer does. That way, you can either correct the problem or be upfront about it and adjust the price accordingly. Either way, you're coming from a place of knowledge and making sure you won't be unpleasantly surprised when the potential buyer finds something that materially affects the value of the car or the ability to complete the transaction.
2. Negotiate Fairly and Knowledgeably
Buyers will generally expect you to be knowledgeable about selling classic cars in most cases, but not everyone has a lot of knowledge about this topic. If you've never sold a classic car before but you're planning to sell your car on your own, you need to know how to negotiate safely. That means finding out about more than just the suggested purchase price and feeling confident that you're going to get the best deal you can because you know how to negotiate a suitable arrangement you and the buyer can both be happy with.
3. Sell Online to Reduce Risk
Selling online is one of the best ways to reduce risk. With PrivateAuto, for example, you can avoid putting your personal information all over the internet for everyone to find. You can also control things like questions and test drives, and you won't have people calling you at all hours of the day and night asking about your vehicle. Having access to resources to help sell your car can make a transaction much smoother and easier, too, which can improve how you feel about working with a buyer to get your classic car sold.
4. Do Your Research so You Know What Price to Ask
You don't want to just pick a price that you think your car is worth. By looking at what other people are asking for similar vehicles, you can get a good idea of what your car might be worth to a buyer. Then you can price it the right way to attract interest from others but still get you a good price you can feel happy about. Not all buyers will think your price is fair, but if you do your research, most buyers will see your asking price as at least a fair starting point for their negotiations and the vehicle you have.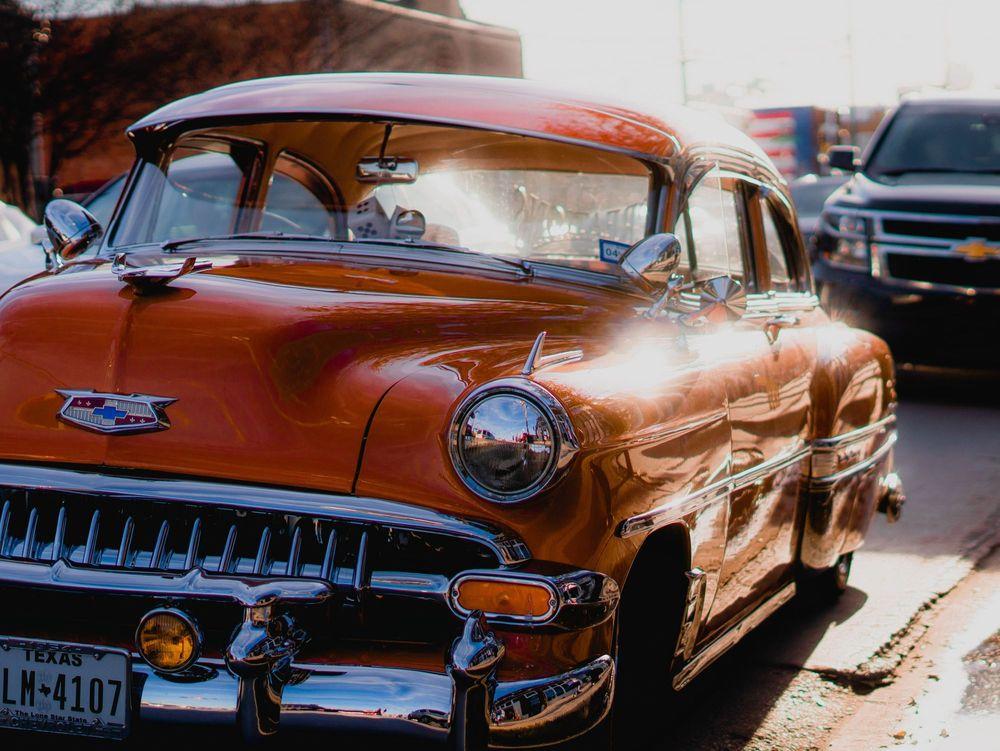 5. Make Sure the Pictures Really Showcase the Car
You'll want to take good, clear, quality pictures of your car. If you're not sure about doing that, you may even want to hire someone who routinely photographs cars to take some pictures. Then you can show off how beautiful the car really is or make sure any potential buyers see the future work that they might have to put into it. Both fully restored options and project cars sell well to the right buyers, but you have to present them in the right way. That's something to consider when you're trying to sell your classic car, and you may want to focus on the details in a lot of the pictures.
6. Choose the Right Advertising
You need to advertise your classic car for sale the right way. A sign in your yard probably won't attract the wider audience you're looking for, for example. By listing your car through PrivateAuto, you can have the car listed until it sells and it won't cost you extra if that takes a while. You can also just leave the listing up so you don't have to keep renewing it or worrying about whether it's still showing as being for sale. You'll also get a worldwide audience, and classic car buyers often travel a long way to make a purchase.
7. Respond to Buyers Right Away
Make sure you reach out to any potential buyers right away. You don't want to wait and not respond for days because those buyers may lose interest and purchase another vehicle instead. They may also be less open to negotiation if you take a long time to get back to them because they can get stressed and frustrated. You can avoid all of that by responding quickly and politely to anyone who's interested in your vehicle.
8. Determine How You Want to Handle Showings
Having people come and see the car—whether or not you allow them to test drive it—is usually an important event when you sell your car. Some classic car buyers will make a purchase without seeing the car in person if it's a long way away, but that's not usually the case. Selling classic cars takes skill and patience, and if you want to have people come to your showings, it will be important to decide how you're going to handle the test drive portion. You may decide to meet people at a designated location for scheduled showings, which you can do through PrivateAuto. This will make things easier for you and your buyer.
By taking precautions and understanding how to sell your classic car, you can reduce the risk of problems with the transaction and feel better about selling your car to someone who will love and appreciate it. Selling classic cars may differ from selling a more standard car, but that doesn't mean the process has to be stressful or difficult.
Let PrivateAuto Help Sell Your Classic Car Today
It's easy to sell your vehicle privately when you sell your classic car with PrivateAuto. Buyers and sellers can benefit from a secure transaction that protects them and their information, and your classic car can find a great new home.