Few thrills compare with buying a classic car. Whether it's your first Porsche or a classic Camaro to add to your growing collection, avoid these eight classic car buying mistakes as you shop. Invest in a stunning ride that's held its value well, not a junker or lemon.
1. Passing on a Professional Inspection
A second pair of eyes can help you get to know a classic car before you purchase it. Even if you're planning on hauling your classic vehicle from car show to car show, a professional inspection by a licensed mechanic can help you determine its value before making an offer.
Always ask for a pre-purchase inspection (PPI). A skilled mechanic can offer you a detailed report of wear and damage. Use this report to pass on a classic car that needs too much work or lower your offer based on the inspection findings.
2. Choosing the First Insurance Policy
Auto insurance is required for driving a vehicle, so you need to purchase it before you take your classic ride out for a spin. Even if your vehicle currently isn't driveable, insurance can cover your rare ride in the event of a fire or other disaster.
Don't settle for the first policy you find. Your classic car has different insurance rates and coverage options than your daily commuter, so do your research and find the best policy for your car-owning situation. The insurance rate can also help you select your next vehicle since some exotic cars have considerably higher insurance rates than others.
3. Skipping the Test Drive
You would never buy another type of used vehicle without taking it out on the road, so don't skip this step with your classic vehicle. Of all the classic car buying mistakes, making this one can cause you to purchase a car that needs a lot of work or isn't enjoyable to drive. Some classics are better seen, not driven.
Take it for a spin around the block before you make your offer. If you're buying a project car, then do your research and try to get behind the wheel of a running one before you buy. The last thing you want to do is spend months or years fixing up a vehicle that you won't enjoy driving.
4. Making an Offer Without Researching the Car
How do you know a great deal on a Ford GT or a Jaguar? Research your vehicle and find the price range before you buy. Older vehicles vary considerably in price. Knowing the difference between years, models, trim packages and engine types prevents you from paying too much for an average car.
Research where to purchase a classic car to find a great deal and work with sellers who are familiar with their vehicles. Auctions and specialized dealers offer a lot of different makes and models in the same location, but an online listing platform connects you with private sellers in your area, state, or region.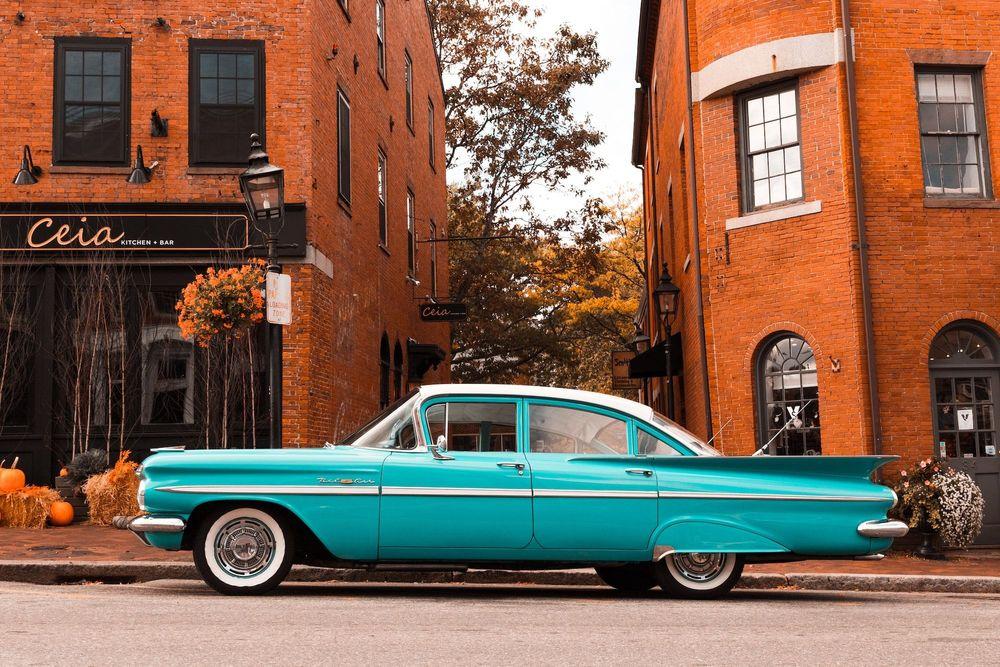 5. Not Running the VIN
A classic car has a long history. Hopefully, this history includes decades of easy driving, garage parking, and routine cleaning, but that's not always the case. Running the VIN is a good way to get to know your vehicle. Look for signs of accidents and other issues that may reduce its value.
Running the VIN can also verify the identity of the vehicle. There are scammers out there, unfortunately, who swap out engines or VIN tags and attempt to sell a stolen or damaged vehicle under a new identity.
6. Overestimating Your DIY Abilities
Many older vehicles are in need of some serious repairs. If you're a skilled mechanic or DIY enthusiast, this can be a great hobby. Purchase a damaged ride at a discount before starting the restoration process.
One of the most frustrating classic car buying mistakes is overestimating your DIY abilities. A minor engine tune-up can turn into a full rebuild or a little buffing can turn into full-body panel fabrication. These frustrating situations can put you over budget and take more time than planned. They can also require a trip to a professional restoration shop to finish the project.
Take on small, manageable DIY projects before moving on to more serious tasks. Once you have the skills and confidence you need, you can move on to more complex tasks with a better understanding of the time they'll take.
7. Purchasing a Car Without a Place To Store It
You need to find a safe, secure place to store your vehicle. Clear a garage stall for your ride before your purchase, or it may be exposed to unnecessary wear. Direct sunlight, rain, bird droppings, snow, and other environmental issues cause the body of your classic car to deteriorate, slowly reducing its value.
Prepare a clean, dry place before making a purchase. Be sure you not only have enough space for your vehicle but also for any restoration projects planned in the near future. A spacious garage stall can accommodate the vehicle, but you may need room to remove the engine, body panels, and other components.
8. Falling Victim To Fraud
Fraudulent sales are an unfortunate reality of buying and selling classic vehicles. Anytime you make a major purchase you should verify that you're dealing with the actual owner and you transfer money safely as you receive the title.
There are many scams related to titles and money transfers. Always verify that the owner has a clean title in hand and that you can safely make a payment. Most sellers won't accept personal checks, but you shouldn't give out your bank information to initiate a wire transfer.
Cash payments can also be subject to fraud. If you find out after the fact that you don't have a clean title, the fraudulent seller can easily keep the cash and run. Consider an online direct banking integration software, like PrivateAuto Pay, to verify funds and the title before making a deal.
Buy a Classic Car the Right Way
These classic cars buying mistakes are easy to avoid when you choose a technology-driven shopping experience. Learn more about PrivateAuto today to safely purchase your dream ride and avoid these eight common mistakes.