There are a lot of impressive cars on the market today, but which ones are the best selling used cars this year? Several cars sell more quickly than others, while some makes and models are simply not as popular. Here are six of the best selling used cars in today's car markets, along with a few notes about the vehicles that tend to sell the fastest.
Any Tesla Model
If you're trying to sell a Tesla, you're in luck. Thanks to the people who are interested in protecting the planet, and those who want to make the move to an electric vehicle, there are plenty of people who are in the market for a Tesla today. The higher starting price of these vehicles when new also makes them particularly popular as a used car option.
They can be among the slowest selling vehicles if they aren't priced right, though, since making the move to an electric car can be a big switch for people. If sellers are pricing their Tesla model vehicles too high, those cars could sit on the market for a while and end up losing the reputation of being one of the fastest selling models. Price really is the key to making a sale, no matter what kind of car is being considered.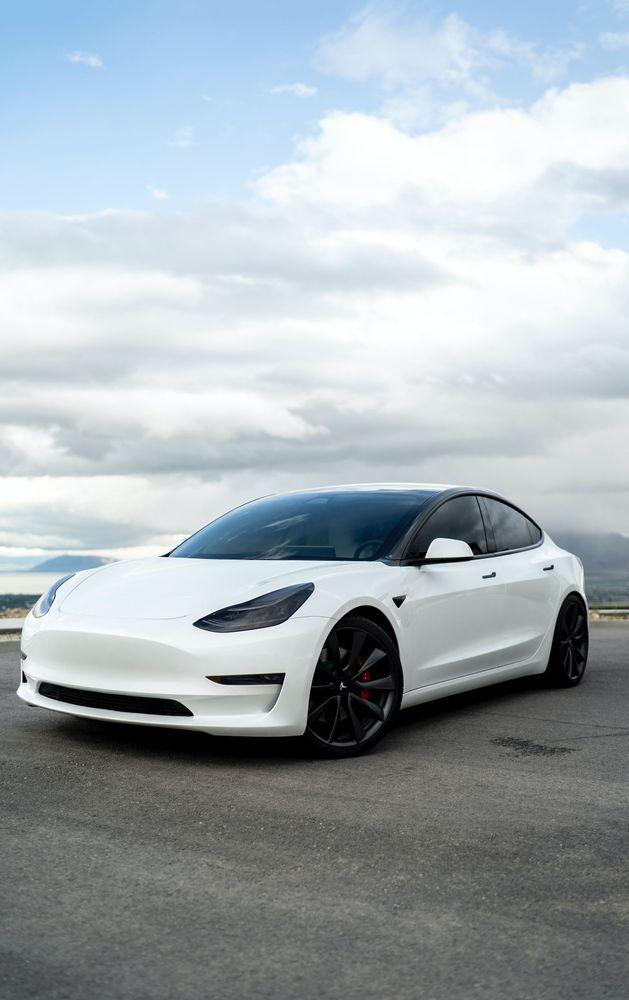 The Chevrolet Silverado
Surprisingly enough, the Chevrolet Silverado is one of the best selling used cars available. It's roomy and comfortable, and has good reliability scores. It's also solid and durable, and very safe in an accident. That makes it popular for people with families, along with those who need a larger vehicle for camping, travel, hauling items, working, or for other reasons. There's a lot that can be done with a bigger vehicle.
When a seller has a Silverado, they'll want to make sure it's been taken care of and all the maintenance is done on it. That way, they can get the best price possible and provide a lot of value to the person buying it from them. However, these vehicles are large and can seem imposing to someone who's not used to them, so it's very important for someone who's looking for a Chevrolet Silverado to do their research and make sure the vehicle isn't out of their comfort zone.
The Toyota Rav4
Toyota has a great reputation for quality. That's a big part of the reason why the Toyota Rav4 is a popular vehicle that a lot of people really like. It's just big enough to feel roomy, but small enough to be easily driveable even in heavy traffic or tight conditions. Some people also like to customize this particular vehicle, which can make it a faster seller, as well.
For any seller who has this vehicle, making sure it's in good condition and has all its maintenance records can help. However, it's likely to sell well anyway, simply because it's an in-demand vehicle that a lot of people really like and want to purchase. It may not be for everyone, but it offers value, quality, and an enjoyable ride with a relatively low level of maintenance or need for repair.
The Toyota Corolla
Just like the Rav4, the Toyota Corolla is another vehicle that's very popular as a used car in 2020. Since the company has such a good reputation for making quality products, it's likely that people will continue to buy and trust Toyota vehicles for a long time. There have been recalls and other issues, but that's true of any vehicle manufacturer. The company has always taken care of its vehicle owners, and the Corolla has a reputation for reliable service that's hard to beat.
The Corolla is also just the right size for most people who want a car that's easy to drive, but it will also hold their family, friends, groceries, luggage, or other items. With the right size and shape, this car is a vehicle that a lot of people feel safe and comfortable with. It's popular with both older and younger people, and can work well for nearly anyone who needs a strong-running vehicle they can trust to get them from home to work or other locations and back again.
The Honda Civic
Much like Toyota, Honda has a strong quality reputation. The Honda Civic is one of the most popular vehicles in the company's lineup, and has been for some time. That's largely because people who want a midsize sedan or something just a little smaller tend to gravitate towards cars like these.
They fit the lifestyle of nearly anyone who needs a sedan or standard-sized car, and they work well for single people, families, commuters, and travelers. Honda is a great choice for a reliable car, and that's something sellers of these vehicles will want to focus on to sell them faster. People who know a lot about cars know about Honda reliability, but someone who's just started looking into what vehicle to get may not be sure that this make of vehicle is for them. So, emphasizing its reputation is a smart move.
The Honda CR
This is a car that moves fast on dealer lots, whether new or used. The Honda CR is among the fastest selling used cars because people like its size and reliability. It's not like selling pickup trucks, which can be harder since trucks have a specific target market. People looking for a compact SUV instead of something large like Land Rovers will generally be pretty happy with the Honda CR for its size and everything it can offer.
There's no reason to worry about a specific model year with this vehicle, either, because it's got a good reputation all throughout its lineup. If you're selling a Honda, you'll likely have plenty of buyers looking to purchase it so they can enjoy all the benefits of this great vehicle. It's the right size for a small family, but it's also a good choice for people who want to have some extra cargo space for traveling and adventures, too.
Let PrivateAuto Help You Get Your Car Sold Today
When you want to get your used car sold, it helps to know whether it's among the best selling used cars for 2020. Car markets can fluctuate, of course, but whether you have a midsize sedan or a compact SUV, there's a market for your car. All you need to do is use the right resources to find the perfect buyer. If you want to save time, you can get your vehicle sold the easy way with PrivateAuto.