Pickup trucks are the most versatile vehicles around. With today's gas prices, the small and compact models are becoming more popular. Before you shop around, you should look at which brands are popular in the used pickup truck market. Remember that "small pickup trucks" and "compact pickup trucks" are speculative terms. The only understanding you need is that smaller trucks are generally under 220 inches long.
Make sure your budget is ready. Learn about expected fees and surprise costs in our article: How to Buy a Car without Paying Dealer Fees.
Note: The measurements in this article are accurate. But, you might find some of these compact pickup trucks have other lengths for their small body style, depending on the model year.
You Can't Go Wrong with the Ford F-150
You cannot approach this subject without first explaining Ford's dominance. The F-Series came to market in 1948 and has held the top seller title for more than 40 years. More interestingly, their selling strength is so dominant that the F-Series outsells every other vehicle, including all types of cars.
The smallest truck in this series is the regular cab F150. You have two doors and no back seat, a regular cab, and a 209.1-inch total length for the vehicle. Depending on the year, you can find the Ford F-150 in two or three different bed sizes. For example, the 2010 F150 comes with the options of either a 5.5 or 6.5-foot cargo box. Newer used models also offer a longer cab that measures eight feet. A standard Ford Ranger is nearly the same size as well.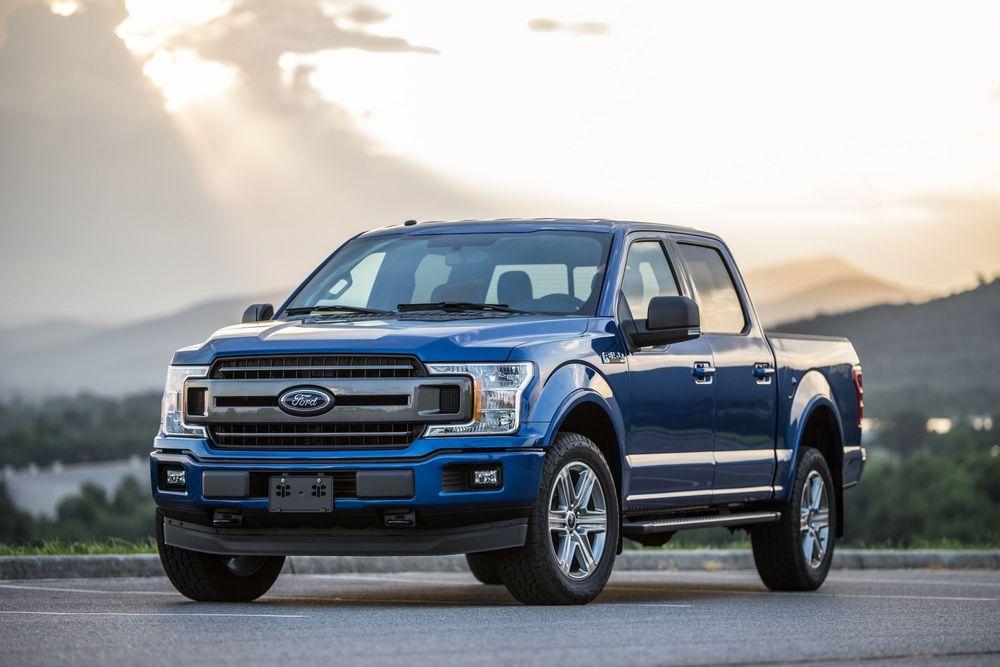 The Ford Ranger is the Ford F-150's True Rival
While the F-Series is more popular, the Ford Ranger is gaining traction. Their used models are a bit harder to find as production cut off after 2011. If you are looking for something a bit older, the Ford Ranger will do you well. The smallest model of the 2011 Ford Ranger measures 203.6 inches long, making it even more compact than the Ford F-150.
This truck is compact but comes in regular, extended, and super cab options. You can choose an XL, XLT, or Sport trim. The six-foot bed is standard, but the XL offers an alternative of a seven-foot bed. Aside from the small size, the Ranger is known as a four-cylinder that provides solid fuel economy.
The Chevrolet Silverado is Taking Over Pickup Trucks
For a long time, Ford was the top choice of pickup truck. Now, the Dodge Ram 1500 is becoming a favorable alternative in the new truck market. The year range that most seek in a previously owned pickup truck dates before Ram's rise in recognition. If you're looking for something at least five years old, the Silverado is a viable runner-up to Ford's offerings.
The smallest Chevrolet Silverado is the regular cab with a 5.75-foot box. The regular cab measures 205.5 inches long which makes it very compact. A crew cab Silverado easily runs up to 240 inches. The larger alternative features an eight-foot box. If you don't want to go for the Chevrolet Silverado, the Chevrolet Colorado is another option.
The Highly Underrated Chevy Colorado
Chevrolet brought style and performance to the market with many nice small to midsize pickup trucks. The Chevy Colorado is an exciting model with a bit of size to it. This truck holds many awards for its high rankings. These awards are for being the best compact pickup truck to purchase.
The smaller version of the Chevrolet Colorado stretches to 212.7 inches, making it a bit bigger than the rest. This extra size is hardly noticeable due to the truck's exceptional maneuverability.
The Chevrolet Z2R Bison measures 212.4 inches and is an excellent off-roading truck. The Jeep Gladiator is also a great choice of off-roading truck and measures on the smaller side at 218 inches.
A basic Chevrolet Colorado does not provide much towing strength. You are looking at a capacity of 7,000 pounds versus the more than 10,000 you can get with most other models.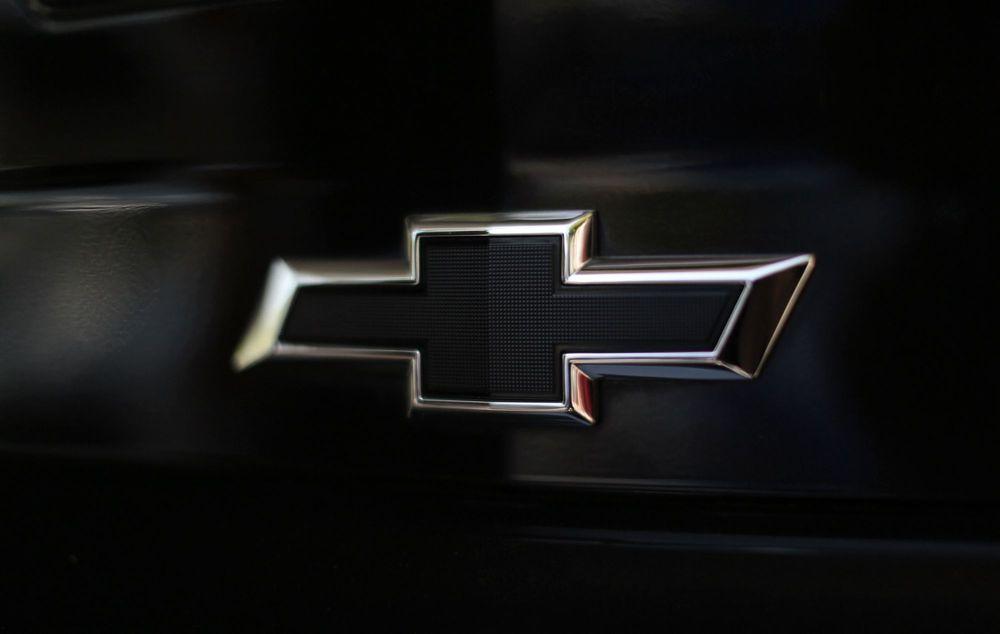 Other Factors When Buying a Small Pickup Trucks
The towing capacity and payload are one part of the equation. A heavy-duty compact pickup truck must also have a good bed load capacity. This number tells you what you can carry in your cargo box before causing structural damage to your vehicle or risking an accident.
Having a small pickup truck is cool, but you also want maneuverability. Consider purchasing a model that offers four-wheel-drive or stick with all-wheel-drive.
One of the smallest four-wheel-drive pickup trucks is the Ford Ranger FX4 which measures just 202.7 inches. The 2005 model has an impressive 207hp. This compact pickup is larger in size but does not categorize as one of the full-size pickup trucks.
Fuel economy is another factor in your purchasing decision. A four-cylinder pickup truck will give you the best mpg (miles per gallon). The performance will not be great, and these models have low towing capacities. Most used pickup truck buyers opt for V6 or V8 engines, depending on their towing and cargo capacity requirements. Remember, you sacrifice power and towing capacity when opting for low horsepower engine options.
Remember, trucks have solid structural integrity. A good set of tires makes a huge difference in how the truck performs on the road. A base model small pickup truck is a cheap and effective investment. For your sake, put aside a few thousand in your budget and upgrade to the best tires you can. Also, consider "gap insurance for used vehicles" to protect your investment.
Are you looking for the cheapest compact pickup? If so, the Nissan Frontier, Chevrolet Colorado, Toyota Tacoma, and Ford Ranger are all great choices. The Ford F-150 costs a fair bit more on average because of its high demand as a work truck.
The Dodge Dakota is also a lucrative choice that some fleets use. Those trucks can get over 300 horsepower if you go with their high output option. The Dodge Dakota is a smaller midsize truck with a midsize body style, although it varies by model year.
Pack Leaders: The Ford F-150, Ford Ranger, and Chevrolet Silverado 1500
A small pickup truck serves its purpose. There are many good models out there, but you are buying used, which is not the same as picking a new car. Trusting a time-proven name like the Ford-150, Ford Ranger, or Chevrolet Silverado will generally yield good results.
Two other great models are the Nissan Frontier (205.5 inches), the Honda Ridgeline (206.8 inches), and the Toyota Tacoma (208.1 inches). You will not go wrong buying any of these trucks used. But, you should be observant of the towing capacity and make sure it meets your needs.
These models all held the top of the line between 2010 and 2015. The cost of parts is relatively low for most of them. It will also be easy to find DIY repair videos on YouTube as these are all top-selling trucks. You might find trouble getting parts and doing repairs on less common trucks like the Honda Ridgeline, Toyota Tundra, and Jeep Gladiator.
Is this your first time buying used? If so, check out our guide: 5 Safe Ways to Transfer Money in a Private Car Sale. We know you don't want anything going wrong, and it's best you ensure you take no risk at all.
Want some help? Use PrivateAuto to find your next car.