1. Carvana Offers Instant Sale and Trade-in Prices
When you try to sell or trade-in your vehicle to a dealership, you can expect the representative to haggle with you on your car's value. Not so with Carvana.
Instant Price Offer
Carvana delivers an instant offer for cash or the vehicle's trade-in value. This instant offer is designed to be competitive and is based on your car's VIN, odometer reading, and a few other factors.
Avoid the Hassle of a Private Sale with Carvana
One of the benefits of selling to Carvana is the hassle-free sales experience. You won't have to create a listing, work with a buyer to meet for a test drive, or worry about buyer scams.
This may make selling on Carvana's website a more convenient sales experience than selling your car on Craigslist—but you may not receive the full value for your vehicle.
An Easy Way to Do Private Car Sales
PrivateAuto exists to streamline the private seller experience. From creating a listing to receiving payment, our technology platform enables safe, intuitive navigation of every aspect of the vehicle selling process. See our PrivateAuto vs Carvana comparison to determine which platform is right for you.
2. You Can Schedule a Pick Up or Drop Off
Both trade-in and sales of used vehicles on Carvana can be touchless and safe. When you enter your car information online and agree to sell to Carvana, you can schedule a vehicle pick up at your home. Or, drop off your vehicle at one of their car vending machines. These vending machine locations make it easy to swap your old vehicle for a new purchase.
This experience is very convenient for selling your ride without the hassle of visiting a dealership or scheduling test drive meet-ups at your home.
There are, however, other options that still keep you safe and help you easily sell your vehicle. When you sell your car on PrivateAuto, you can communicate with verified buyers and schedule test drives without ever giving out your personal contact info. All communication and transactions are done through our app to keep you safe.
Without a nearby Carvana vending machine, you'll need to schedule a pick up at your home. This sends a professional car delivery team to your home rather than a private buyer but still gives out your location to others.
3. Carvana Doesn't Offer a Price Match
Carvana offers quick and convenient quotes for trade-ins and sales, but doesn't offer a price match. Your vehicle sale must go through a 150-point inspection for Carvana to provide buyers with a vehicle warranty on their purchase. Carvana needs to purchase your vehicle cheaply enough to turn a profit—while covering vehicle inspections, pick-up and vending machine expenses, and other operating costs.
Unusual Cars are Difficult to Price
While common and popular cars are easier to assign a "fair market price" to, classic cars, custom cars, and junk cars all have a wide range of values that aren't easy to calculate by just entering the VIN and answering some basic questions. If your ride is a bit more unusual, you'll have an unusually hard time selling it to Carvana for a fair price. On PrivateAuto, in contrast, the market decides the value of your car: it's whatever buyers are willing to pay.
You deserve the best price for your used vehicle. Car prices can be subjective and have a lot of variance, so be confident you're getting the best value for your vehicle. If you aren't happy with the Carvana car quote, then don't settle for less than your vehicle is worth.
4. A Private Sale Puts You in the Driver's Seat
The private car sales experience doesn't have to be stressful—if you sell your car on PrivateAuto. Stay in the driver's seat and set your own rate for your used vehicle, while keeping your personal information safe.
Find competitive car prices and streamline the car sales experience with our trusted, technology-driven solution.
PrivateAuto makes the private sale experience fast and efficient:
Verified buyer information
Communication channel without giving out your private number or social media information
Test drive calendar scheduling feature to eliminate back-and-forth coordination of buyer and seller schedules
Convenient listing with your vehicle details to share across listing platforms and social media accounts
Verified funds for a safe transaction process and direct deposit with PrivateAuto Pay
From a low mileage vehicle to a classic ride, PrivateAuto lets you create a listing that's personalized and highlights the key selling points of your automotive investment.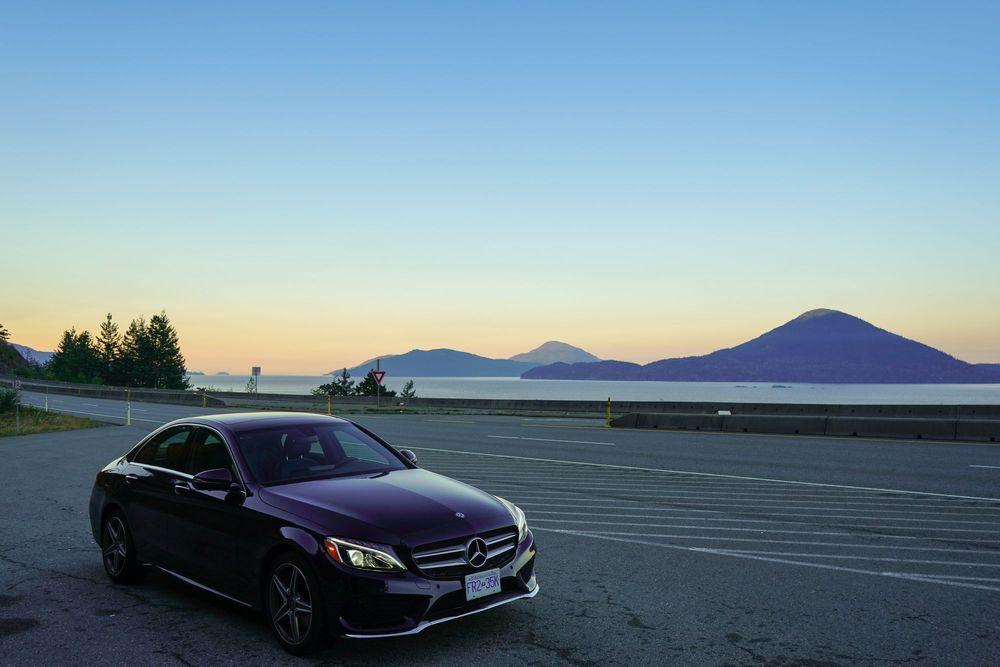 Where is the Best Place to Sell My Used Car?
Thinking about selling your car privately? Discover how car sellers can set their own rates and streamline the car-buying process with PrivateAuto—the only self-service platform to sell your car privately and securely. List your car today and experience a technology-driven self-service solution to car sales.
Selling your vehicle on PrivateAuto consists of a few simple steps:
Gather necessary documentation
You'll need your vehicle title and other paperwork. Have all documents handy so you're not scrambling to find it at the moment of completing a sale.
Register on PrivateAuto and get verified
To make PrivateAuto a safe place for everyone, we require email, phone, and driver's license verification, including facial recognition. Get started here.
List your car
Easily create your PrivateAuto listing with our step-by-step guide. Bonus: we include a window brochure with a QR code scannable to your listing.
Set your terms
It's your car, so you drive the deal! You can control where, when, and who you meet. Decide whether to accept only ID-verified buyers or buyers with verified funds. Don't waste your time with buyers who aren't verified to your preference.
Vet incoming offers
Manage offers in one place with the ability to accept, reject, or counter offers within the app. Listing on multiple sites? Filter all communications through PrivateAuto by sharing your listing link on all platforms. Your personal info is protected: no more giving out your phone number or email address. All communication happens in our app.
Choose a buyer
When you find an offer you like, accept it and proceed to the next step with that buyer.
Schedule a meeting
The buyer will want to look at your car. No more back and forth texts. You never have to give out your phone number. Rather, use our handy scheduling feature to schedule test driving and coordinate a time and place for meeting. (Oh, and you'll be able to finalize the transaction instantly at the first meeting, FYI.)
E-sign documents
After the buyer is satisfied with your car and the two of you have agreed on a purchase price, you can easily e-sign the bill of sale within our app, from your phone. With our shared documents feature, you can easily locate the paperwork needed after the sale.
Get paid, instantly
Before PrivateAuto, receiving funds was the most stressful part of the entire selling process, especially for any used car sale over $5,000. There just aren't a lot of good ways to move large amounts of money quickly and conveniently. Those days are over! Verify and receive funds instantaneously with PrivateAuto Pay, our innovative banking integration. Guaranteed funds for transactions large and small.
Transfer title
When you sell your vehicle, fill out the necessary information on the back of the title transfer form and sign the vehicle title in order to transfer ownership of the vehicle to the new owner.
Handle license plates
Different states have different requirements for license plates following a used vehicle sale. Some states mandate that the seller keep the plates or turn them in to their local DMV, while other states require the plates to remain with the vehicle and pass to the buyer. See our state-by-state guide to license plate requirements for used car sales to learn what to do in your state.
Experience the PrivateAuto Advantage
Avoid scams, keep personal information private, and guarantee funds with PrivateAuto. Fast, convenient car transactions. Get started today.
Car Sales FAQ
Is it worth it to sell a car to Carvana?
If you're looking for a fast, hassle-free sale and aren't too concerned about getting top dollar, Carvana can be a positive experience. If you'd like to avoid a middleman and sell directly to private car buyers, PrivateAuto will connect you directly to them and provide all the infrastructure for you to get the deal done safely and securely.
What are the cons for selling my car to Carvana?
The biggest downside to selling a car to Carvana is price. Specifically, Carvana is a dealership and car dealers need to make a spread, whereas a private buyer pays top dollar, statistically speaking, much more often. If you're a private seller looking to get the most from your vehicle—while still having a smooth and convenient experience—then try PrivateAuto instead. We make the entire process smooth and efficient.
Does Carvana pay what they offer?
Yes, as far as we know, Carvana pays what they offer. You're unlikely to get top dollar from a Carvana offer, which is usually less than you'd get from private car buyers. We're not aware of any circumstances in which Carvana paid less than their initial offer.
Is it hard to sell a car on Carvana?
Selling a car on Carvana is easy—as long as you're willing to accept their offered price. Those selling their car for a higher price might be better off selling directly to the end buyer, rather than working through a middleman like Carvana.
Is Carvana better than CarMax?
Carvana and CarMax each have their pros and cons, and both operate as middlemen (dealers) who take a spread on every vehicle transaction.
Carvana is convenient for those who want a quick transaction and aren't as concerned about getting top dollar for their car online.
CarMax can be a good option for those who prefer to test drive a car—and who live near a CarMax location.
Neither option is great for someone who wants to get the most value for their vehicle. For that, we recommend selling your car directly to the end buyer. That's why we built PrivateAuto: to simplify the private sales process.
Can you negotiate with Carvana when selling a car?
No, Carvana's offer is final and does not permit negotiation. On PrivateAuto, in contrast, buyers can make offers on multiple vehicles, and sellers can accept, reject, or make counteroffers. This gives buyers the most possible control over selling their vehicle for a price that works for them.