When selling a car to a private party, you can get a better price than trading in at a dealership. It takes a little more effort, but it doesn't have to be difficult. Here are some quick tips to make selling easier.
Tip #1 - Gather Documents Before the Sale
You'll need to complete the proper paperwork when you sell your car to a private party. Here are some examples of what you might need. Check with your state for other requirements.
Title. Known in California as the pink slip, it puts legal ownership of the vehicle on record.
Odometer Disclosure. Federal law requires a mileage disclosure for vehicles less than 10 years old. In most cases, you only need to complete the odometer reading on the title. In some states, you must have it notarized. If there's no room on the title for the odometer reading, complete a separate odometer disclosure statement.
Warranty or As-Is Documentation. Cars with a warranty are more valuable. If you have remaining factory warranty or a transferable extended warranty, provide the paperwork.
Bill of Sale. Include the make and model of your car, the odometer reading, purchase price, and date of delivery. Even if your state doesn't require a bill of sale, it's still a good idea to have one to document the terms and conditions of the sale.
Service Records. Your car's worth more if you have proof that it's well-maintained.
Vehicle History Report. Show proof of your car's value with a vehicle history report such as AutoCheck, a PrivateAuto trusted partner. It shows if the car has been reported stolen, if any accidents were reported, if it was in a flood, etc. It also reveals any liens and odometer discrepancies.
Other Documents. Your state may require additional documents. For example, Colorado requires proof that the car passed an emissions test if the car is to be registered in Tucson or Phoenix area.
When you sell your car on Private Auto, you get state-specific documents which you can complete in the app.
See these blog posts for more info:
3 Steps To Replacing a Car Title
Six Documents You Need to Have When Selling Your Car Online
Tip #2 - Price Your Car Right
Before you set the asking price for your car, you need to know its fair market value. Condition and mileage are the chief factors in determining your car's price, but a few other factors affect it as well.
What similar cars sold for in your area
Price of fuel
Tax rates
Local and national employment rates
Here are some of the most well-known sources for finding a car's value.
See Also: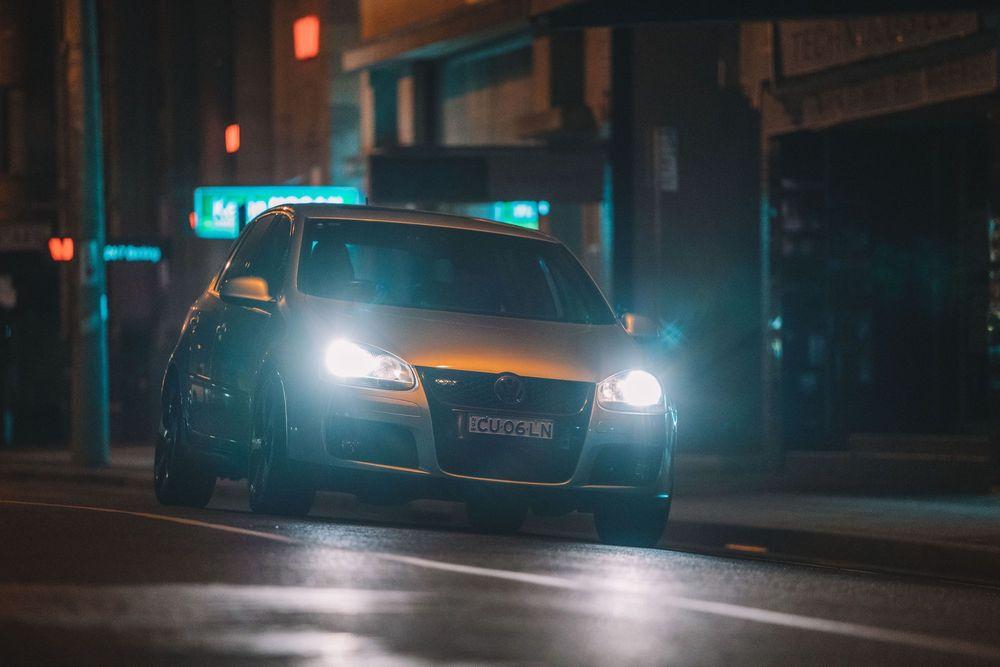 Tip #3 - Write an Attention-Getting Ad
You'll want to place an ad that brings you qualified buyers. For example, if you're selling a red 2020 Camaro, you need folks shopping for a Camaro to look at your Camaro.
Description
Start with the basics:
Year
Make and Model
Mileage
Transmission Type - Manual or Automatic
Color
2 doors, 4 doors, hatchback
Fuel type - gas, diesel, Hybrid, EV
Show readers what makes your car great.
Parking assist, braking assist, lane departure warning, etc.
Navigation, bluetooth link, sound system upgrade, etc.
One owner
Non-smoker
No accidents
Fuel economy
Photographs
Most buyers won't even look at your ad if it doesn't have photos. The more photos, the better. Get lots of shots, both exterior and interior.
Wash your car and vacuum inside so that your ad shows a shiny, clean car.
It's best if you can do your photoshoot at a time of day when the sun isn't too bright, such as shortly after sunrise or when there's a cloud cover. Bright sunlight makes the colors look wrong, and dark shadows distort the image. Photos look sharper and clearer in soft light.
Get shots of any dings or scratches. Buyers expect a used car to have some imperfections. By revealing them in the ad, you build up trust.
Tip #4 - Protect Your Info
It's risky when you're dealing with strangers. Most people are honest and have only good intentions. But if you're not careful, you could become a target for bad people.
You shouldn't share personal info when a potential buyer first contacts you. That's why PrivateAuto gives you tools to interact without giving away your contact info.
We also verify the driver's license, email, and phone number of all buyers and sellers to help you avoid scams.
PrivateAuto lets you send and receive messages. You can also receive and manage offers without sharing personal data.
Other posts that might interest you:
The 4 Best Sites to Sell Your Car
Tip #5 - Beware of Car Buying Scams
Since the internet is such a large space, it's a target-rich environment for scammers. Many scams trace back to organized crime rings in foreign countries.
Here are some common used car scams:
Banknote bleaching. You've probably seen retail stores use a marker to detect counterfeit bills. But they only tell you if the bill is printed on real banknote paper. Counterfeiters can bleach the ink off of a $1 or $2 bill and print it as a $10, $20, $50, or $100 bill.
A UV light can detect the strip in bills of $5 and higher. Each denomination has the strip in a different place on the bill. Also, they are of different colors.
For example, a $5 bill has a blue stripe that's on the left side of the front face of the bill. A yellow-orange stripe appears on a $10 note to the right of Hamilton's image.
Fake escrow. The crook sets up a fake website for an escrow service. They might claim to be affiliated with reputable services like Escrow.com, but they're not. They dupe the seller with a message that funds are in escrow. The car and the trickster are never seen again.
Fake vehicle history report. Like the fake escrow scam, it involves a bogus website. The con artist asks you to provide a vehicle history report from a particular provider. You pay the money, but you never get the report.
Learn more:
Tip #6 - Get an Inspection
An inspection report shows proof that you're selling a roadworthy car. It's best to work with an ASE Certified technician. A certified tech has proven knowledge and experience inspecting and repairing cars and light trucks.
If the inspection turns up any defects, get them fixed right away. Be sure to keep the receipts so you can show your prospects that you took care of things.
When you advertise with PrivateAuto, you get the free inspection scheduling tool. It finds a certified mechanic near you and lets you book an appointment from the app.
Tip #7 - Get a Vehicle History Report
You can encourage trust in potential buyers by revealing your car's history.
There are a lot of vehicle history report providers. PrivateAuto now partners with AutoCheck, which delivers the best value for the price.
Using data collected from a wealth of sources, AutoCheck gives you a full picture of the car's past.
Salvage/junk, flood, hail, storm, fire damage, and more
Manufacturer buybacks or lemon titles
Odometer rollback or not actual miles
City and state of previous registration, number of owners
Accidents and damage reports, stolen vehicles
Rental, taxi, lease, or government use
Lien information, ownership transfers
Collision repair history
Structural or frame damage
Service, repair, and maintenance
Total loss and the reason
Reported stolen
Open recalls
Emissions records
And a lot more
Tip #8 - Close the Sale
At last, it's time to complete the sale and collect payment. Be sure and protect yourself against payment fraud.
Accepting a personal check is a bad idea most of the time. If you must accept a personal check, don't sign over the title or give up the keys until the funds clear.
A cashier's check is certified funds, but clever crooks can make a very convincing counterfeit. If you cash a phony check, the bank will hold you liable. They might even press criminal charges.
One solution is to meet at the buyer's bank when they purchase the check. That way you can see for yourself that it's the real thing.
You can also meet at your bank to securely exchange funds. If you let the bank manager know ahead of time what you're doing, he or she might set up a private area to complete the sale.
It's best to avoid closing the sale after business hours. But if you can't, there are a few ways to protect yourself.
You can safely transfer funds with an escrow service such as Escrow.com. Be sure you're using a service you can trust.
When you advertise with PrivateAuto Premium, you can securely transfer funds with our integrated banking services.
Transfer guaranteed buyer funds to your bank account.
Pre-qualify your prospects - verify that they have the funds to buy your car.
Get payment status updates.
Final Thoughts
When you list your car with PrivateAuto, you won't need to waste your time with unqualified prospects. We verify the identity of all platform users.
We keep your private info safe. You can converse with prospects without sharing personal data.
PrivateAuto makes scheduling inspections and test drives simple. You don't have to worry about finding a test drive location. The app suggests locations for you.
You can accept, reject, and counter offers from your computer or device.
Eliminate the worry of not having the right documents and filling them out properly. PrivateAuto preloads state-specific documents and a bill of sale. You can fill them out and sign straight from the app.
Plus, you get free guides to private car sales in your state.
Ready to sell your car?