If you have a used car you're ready to part with, selling a car on Craigslist is an option. This online classifieds site offers multiple listing types, and for cars they charge just $5.00 to list. Inexpensive marketing isn't the only perk either — selling your car privately versus at the dealership could net you a much better price.
If you're looking to sell your used car but think Craigslist might be complicated, here's some information to help you understand the process and narrow down your options.
How to Sell Your Used Car on Craigslist
There are a few steps to sell your car online. Here's how you can prepare.
Find Out Your Car's FMV or Fair Market Value
You can do this in one of two ways — you can have your vehicle appraised professionally, or you can perform the research yourself. A great place to check vehicle valuation is Edmunds or Kelley Blue Book (KBB). Your car's fair market value is important — if you price your car too low, you won't make what you deserve on the sale. If you price your car too high, you won't find a legitimate buyer.
Create Your Account and a Detailed Ad
Creating a Craigslist account is pretty straightforward. Once you've done so, begin writing your ad and include every important selling point for your car.
For instance, in the headline, include the vehicle's:
The ad description should include:
Engine size
Fuel type
Mileage
Upholstery type
Transmission type
And aftermarket additions, if any
If the car has any damage, mention that. Any issues? Detail those, too. If you've recently had work completed on the car to prepare it for sale, make sure you mention that, too, and keep the receipts for proof.
To round out your ad, take as many photos as possible — grab every angle of your car that showcases its greatest points as well as any major damage.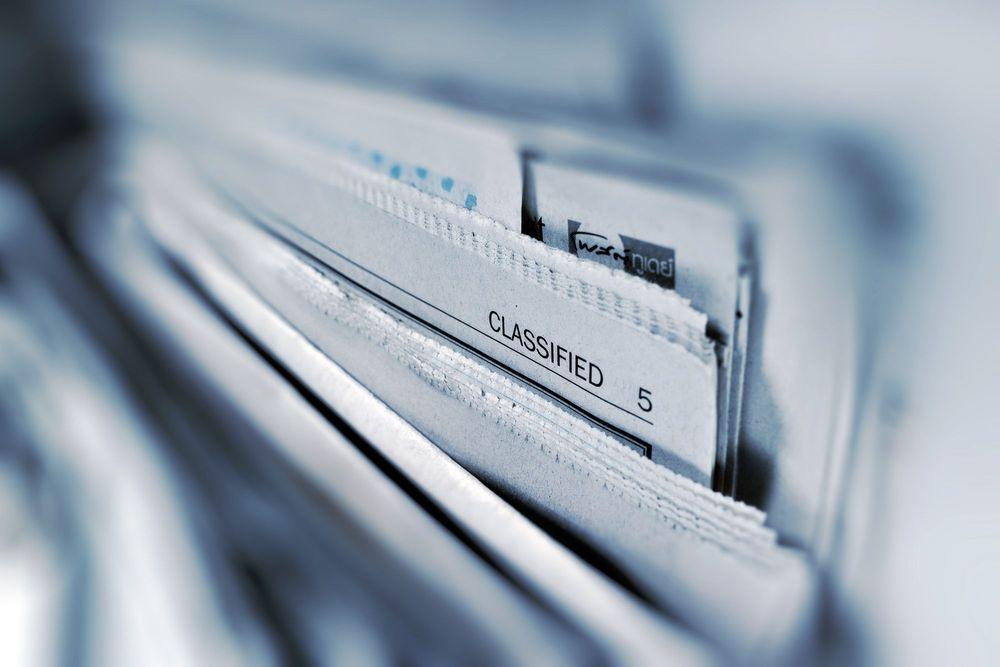 Plan on Meeting Buyers
If you don't want strangers coming to your home, decide on a spot you'll meet potential buyers. Public places, like the local grocery store, are perfect. Also, most interested buyers will want to test drive your car so be sure to schedule meetings appropriately and — by all means — retain insurance until you've sold the vehicle.
Put All Vehicle Paperwork Together
If you haven't already, put all the car's paperwork together in a folder or binder. For instance, you'll need the title and a blank bill of sale. If you still owe on the car and the lender has a lien, refer to your lender for next steps. It's still possible to sell a car with a lien. If your car is owned free and clear but you've lost the title, you can file for a replacement with your state's Department of Motor Vehicles agency.
Depending on state and local laws near you, you may need a release of liability form. It's also a good idea to have any warranty documents in case your warranty is transferrable and any maintenance records for the car.
Negotiate the Sale
Before you can close the sale, you'll probably end up doing some haggling with potential buyers. But that's okay — if you're not satisfied with a presented price, you can always say no and move on to the next interested buyer.
After you've settled on a price that's agreeable to both you and the buyer, they may want to pay you with a personal check. This can be a potential red flag — ask the buyer if you can finalize the sale at their local bank's branch. If that's not possible, consider asking for payment via cashier's check. Cash is best, but this is the next best option if cash isn't possible.
After you receive full payment, fill out the bill of sale document, and the new owner will then transfer the vehicle title into their name.
Protecting Yourself When Selling Your Used Car on Craigslist
Your safety should never be in question when selling a car online. Here are some tips for protection.
Protecting Yourself and Your Car
You might not feel comfortable letting people take your car out for a test drive. On the one hand, you may not want to ride with them. But if they drive off without you, what if they don't bring the car back to you?
If you're meeting someone so they can take the car for a short spin, consider bringing someone you trust along with you. It's never a good idea to meet a stranger, and if you don't want anyone driving your car alone, it's best to have a buddy with you.
If you do plan on allowing solo test drives, ask the potential buyer if you can take a photo of their driver's license before they drive off. If they don't want to provide this information, you don't have to let them take the car.
Protect Your Finances
Craigslist even recommends restricting your interaction to buyers local to you with whom you can set up face-to-face meetings. While some people will travel across state lines for the right car, it's not a good idea to do business with a potential buyer who wants to wire you the money.
Craigslist Alternatives
If you just don't feel comfortable selling your used car on Craigslist, there are several other alternatives. For instance, Facebook Marketplace offers the ability to buy from people with established profiles, which may help instill a bit more confidence in the sale.
If you'd feel even more comfortable selling your used car privately on a site dedicated strictly to vehicle sales, PrivateAuto might be the best fit for your listing.
Sell Your Used Car on PrivateAuto
All these precautions might have you feeling overwhelmed — don't worry. Selling your used car on PrivateAuto has several benefits you won't find on Craigslist — or anywhere, for that matter.
You can schedule test drives, vet potential buyers, and more all via the app from the comfort of home. Plus, PrivateAuto's new integrated lending feature allows buyers to obtain a car loan right in the app. Get started with PrivateAuto today!