Selling your car in Houston is a little bit different than in other cities, due to Texas' unique laws. You might've heard of the "Texas Lemon Law," which is one of the protective measures for buyers that outline stringent regulations for used cars sold in the state. You'll have to jump through a few hoops before you can officiate the private sale, but Private Auto can help. Let this guide serve as a checklist to navigate the process and make sure you're legally protected.
What Does Houston Require You to Do to Sell Your Car?
Active insurance coverage on the vehicle
A title in your name
A bill of sale
Have a current Vehicle Inspection Report
Remove the license plate
Submit a Texas Motor Vehicle Transfer Notification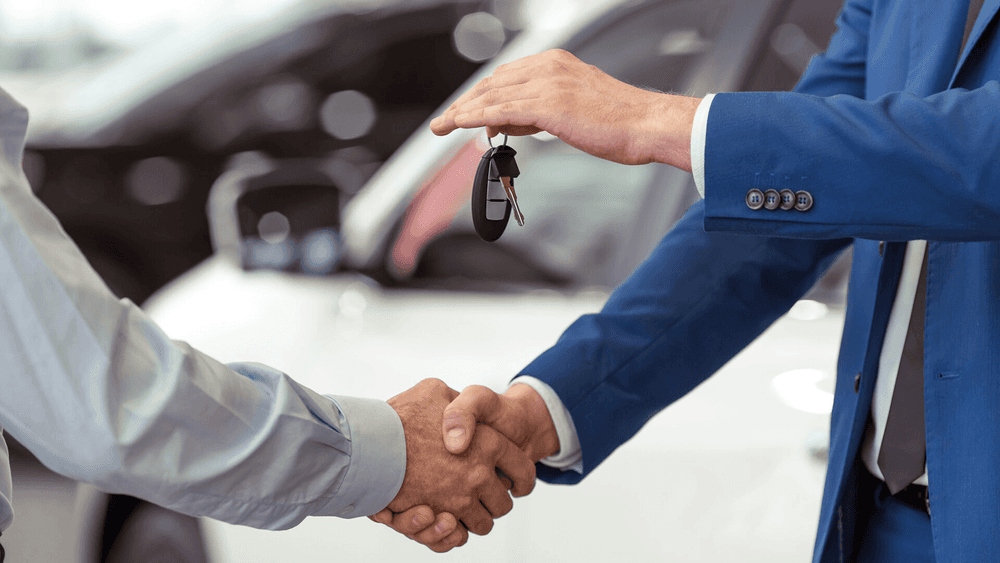 What to Do Before Selling Your Car in Houston
Research local ads
According to Credit Karma, "A variety of factors can affect a car's value, such as your location and what kind of buyer you're selling to." Location especially plays a huge role in how much you'll realistically get for your vehicle. For example, a convertible may not be as valuable in an area with a rainy climate like Seattle than say, Los Angeles.
The financial demographics of your area will also factor into how much buyers will be willing to fork out. Get a feel for the market by researching local ads for cars similar to yours. Finding the average going-rate will help you set a competitive price for your old ride.
2. Calculate the value of your car
Where you get your vehicle appraised will also factor into the quoted price. Appraisal tools like Kelley Blue Book, Edmunds, and NADA Guide are excellent budget-friendly options, though these will not factor in after-market add-ons into the estimate.
These online pricing guides will need the odometer reading, condition, make, model, body style, and year of the car. This information will be used to factor out the depreciation rate and three different values for the vehicle: private sale price, trade-in worth, and the recommended retail price
Another option is having an independent professional appraisal, though more costly than online appraisal tools, often this is the best option for antique, rare, or more-valuable cars.
A professional appraisal will run you anywhere from $100 to $700. Houston Auto Appraisers is a great local option for Houstonians and offers a wide variety of appraisal services.
3. Make minor fixes
Making minor repairs will not only increase the value of the car but also increase its saleability. Think minor repairs like installing new brake pads, popping out small dents, replacing dim headlights, and fixing a broken power window motor. Even just spraying a little WD-40 on the door hinges can cut down on the creaking noise and increase its allure.
4. Clean your car inside and out
This may seem like a given, but some people underestimate the appeal of a clean vehicle when selling. Not only will it look nice, but it also gives the impression that the car has been well-cared for. Of course, you need to vacuum and wipe down the interior, but pay attention to the small details too. Try to analyze your car like it's the first time you're seeing it.
If you notice your headlamps look foggy, consider buying a headlight restoration kit. Clean off battery corrosion with a toothbrush and solution of baking soda and hot water. Take a q-tip or toothbrush and clean off dust in hard to reach crevices like air vents.
Shampooing your car seats at home is another cheap way to make your car look and smell better. There are tons of products online that don't require extra tools like hot water extractors. Just grab a brush and some cleaner, and get to work!
5. Screen potential buyers
Any time money changes hands there is the potential for a scam. The following tips can help keep you (and your money) safe.
Ask to speak with potential buyers on the phone before deciding to meet up in person. Talking verbally will allow you to get a feel for their intentions.
Be wary if someone offers to buy the car without seeing it first hand.
Use a permanent marker to cross out any of your sensitive personal information listed on the vehicle service records.
Never drive a potential buyer anywhere. If they need to go elsewhere to handle financial matters, have them leave a deposit and contact you when they're finished.
If they want to test drive the vehicle, ask that you and a friend ride along. Make sure the test drive is in a public and populated place and that you keep your phone on you.
Steps to Selling a Car in Houston
Make sure you have active liability coverage
Texas is one of several states that require active liability coverage on used cars at the time of sale. Check with your provider to make sure your coverage is current before advertising.
2. Pay off the vehicle
If you've taken out a lien on your car or are still financing, you'll need to pay off the debt before you can receive a clear title. According to the TX DMV, "After the lien on a vehicle is paid off, the lienholder has 10 business days after receipt of payment to release the lien."
From there the lienholder may either mail your title or electronically file the lien-release documents. If they issue you a paper title, you'll have to bring that, the lien release paperwork, and a completed application for a title to your local DMV. If the lienholder e-filed, then the DMV will automatically issue you a paper title by mail.
3. Locate your title or apply for a duplicate
Legally, the vehicle title must change hands from the previous owner to the new owner when the sale takes place. If you're having trouble locating yours, you can request a duplicate by filling out this form and turning it into the DMV in-person or by mail. The cost is $5.45 to file.
4. Draft a bill of sale
A bill of sale is crucial for officializing the process and protecting your rights as a seller. On the document you'll need to list the following:
Date of sell
Buyer and seller's legal name, home address, and signature
Exact price paid
Make, model, body style, and year of the vehicle
Vehicle Identification Number (VIN)
Exact mileage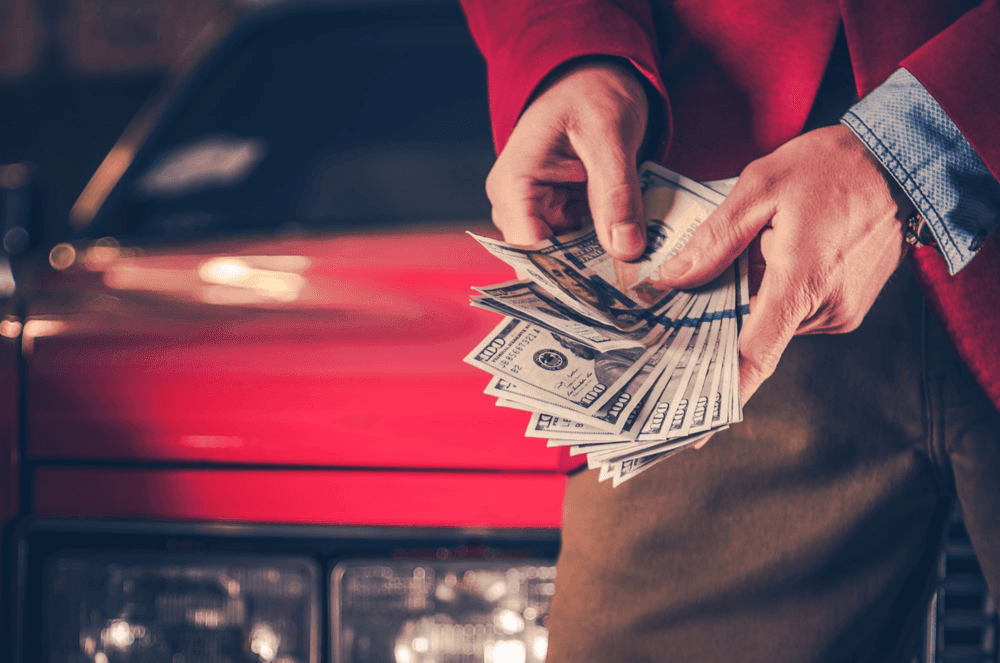 5. Accept payment
Cash, money orders, and cashier's checks are the most secure forms of payment for a private sale, but even those aren't perfect. A check may clear at first and then the financial institution deems it fraudulent and cancel the payment at a later date.
If you must take a check, make sure it's for the exact amount owed. Accepting a check for more than the agreed-upon price may cause you to fall victim to an overpayment scam.
Never accept payment through an unverified escrow service. KBB recommends sellers check with state regulators to make sure the escrow fund is legit before agreeing to the transaction. Some scammers set up false escrow funds under the KBB or TrustE name, neither of these companies is affiliated or endorse escrow services.
KBB suggests sellers, "conduct the transaction at the curb instead of letting the buyer into your house. Have the paperwork ready beforehand and keep the car's title, unsigned and out of sight until you have full payment."
6. Remove the vehicle tag
The license plate registered to the seller must be removed before the new owner can leave with the vehicle. The buyer should obtain a paper tag from the DMV or county tax office before driving away.
7. File Vehicle Transfer Notification with the DMV
The seller must submit a Texas Motor Vehicle Transfer Notification within one month of the sale date. Failure to submit this form in a timely manner may result in late fees and/or legal issues.
8. Provide the most recent Vehicle Inspection Report (VIR)
A current VIR must be on record with the DMV to register a used car. If the seller can't provide an up-to-date report, the buyer will need to have the car assessed at an inspection site before it can be put in their name. After passing the VIR, the new owner can apply for a title and register the car (Form 130-U).
9. Contact the DMV if the buyer doesn't register the car
Contact the DMV if more than 30 days have passed and the new owner hasn't put the car in their name. You may need to submit supporting documents that show when you transferred ownership. This can prevent you from being held liable for traffic or parking violations committed by the new owner.
Ready to sell your car?  Try PrivateAuto