You want the best value out of your used car sale, but you also want a smooth, hassle-free process. There are many ways to sell your vehicle, regardless of the shape it's in. One way that's growing in popularity is to use the Kelley Blue Book Instant Cash Offer feature. Learn more about this sales strategy and how selling on your own with PrivateAuto compares with this Kelley Blue Book Instant Cash Offer review.
Kelley Blue Book Instant Cash Offer Review
Kelley Blue Book, or KBB, has been monitoring the used-car market since 1926. The company is a crucial source for determining the book value of a used vehicle. If you've ever heard someone ask about the book value, they're likely asking about the KBB estimated value for your vehicle.
The valuation portion of the company remains a gold standard in the industry. The valuation service provided by the company has a long history of accurate estimates for both private sales and trade-in values for virtually any make, model, and year of vehicle. KBB introduced an Instant Cash Offer program in 2015. Explore the details of this program to see how it compares with private sales before accepting a trade-in offer.
How an Instant Cash Offer Works
Instead of simply monitoring the industry and offering estimated prices on trade-ins and private sales, KBB now calculates a cash amount that's available at any participating dealer. It's designed to help you get a clear picture of the trade-in value of your vehicle before you arrive at a dealer.
The process starts online. Enter the make, model, and year of your vehicle. You'll then be asked information about your specific car, such as the mechanical condition, mileage, and any interior or exterior wear. Some of these areas ask you to place your car in a general category, which may require some guesswork and result in an imprecise offer.
All that information about your vehicle is tabulated and compared against the historical trends and supply and demand. Kelley Blue Book also accommodates for any regional or local influences. The result is a cash amount that you're guaranteed to receive from a dealer, barring a few issues.
You're likely to receive a number of calls soon after completing the online form for an instant offer. Local dealers are highly motivated to have you claim the offer at their location, either for cash or for a trade-in on a more expensive vehicle. If you head to a dealer, they will perform an inspection of your vehicle to verify the information you provided. Additional wear or other issues can lower the cash amount estimate you received online, so the offer isn't completely guaranteed.
Benefits of an Instant Offer
One of the most significant benefits of this instant trade-in offer service is convenience. A few minutes online and a quick trip to a local dealer is all you need to sell your vehicle and receive cash. Compare that to selling on Craigslist and you'll see why many people choose this service.
An Instant Cash Offer can count as a trade-in, which has tax advantages. You only have to pay taxes on the difference between the trade-in value and the value of your new vehicle, rather than the total value.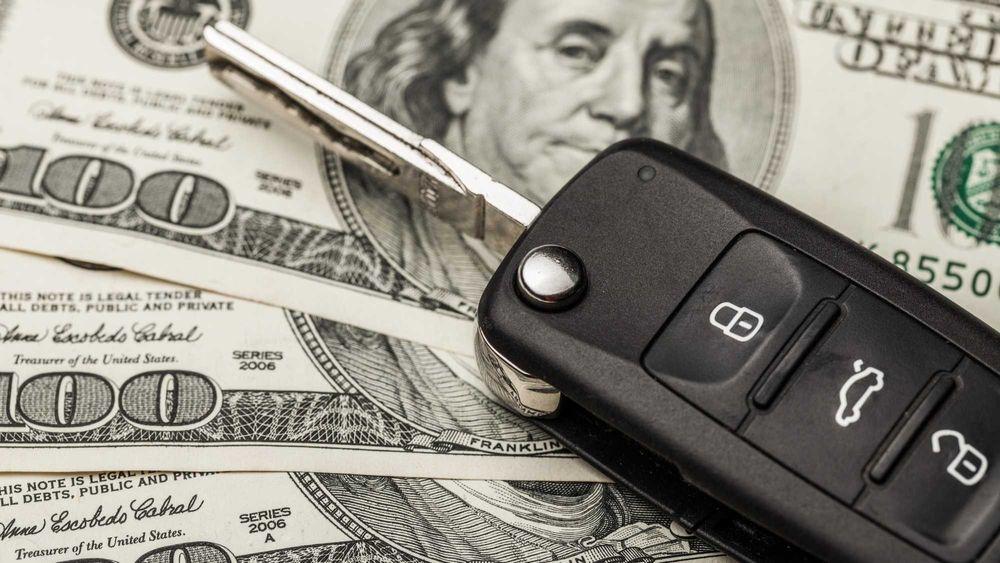 Benefits of Selling Your Car as a Private Seller
There are, of course, some disadvantages of a trade-in cash offer. As you prepare to sell your car, consider the amount you wish to receive, the condition of your car, and other factors before choosing the best option.
Receiving the Best Price
A private sale is much more likely to give you a higher price than a trade-in. When you trade your vehicle to a dealer, the dealer either lists the car for sale on the lot or sells it at an auction. Both cases require them to pay you less for it than they expect to sell it for.
As a private seller, you receive the full amount for the used vehicle. If you've already used Kelley Blue Book to find your offer, you can compare this price to the estimated value of your vehicle being sold to a private seller.
Selling your car by yourself may take extra time, so be sure you invest in the right marketing. At PrivateAuto, we help you list your car with a local advertisement to attract motivated buyers. Our verified seller process gives buyers more peace of mind than if you sold your vehicle on another listing site.
Negotiating the Price
Tired of dealing with aggressive sales professionals? A trip to a local used car dealership to claim your offer is typically packed with sales pitches and recommendations on new vehicles. This can be exhausting if you've already made up your mind on your new vehicle or want some time to think about it.
A private sale puts you in control of the price and negotiation process. Negotiate with another person safely with our online offer management system at PrivateAuto. Take your time to accept, counter, or reject every offer without the pressure of a sales professional.
Selling a Junk Car
Some cars may not be eligible for a trade-in. If you have an old car with serious mechanical or bodywork issues, you may not receive much interest from a local dealer. Private sales may be the only way to sell a junk car.
Don't let that get you down, since PrivateAuto can help you connect with buyers who are interested in a junker. Clear descriptions help your buyer go into the sale with a full picture of the state of your vehicle. Even a broken-down car still has some value as scrap metal, used parts, or a DIY restoration project.
How to Sell Your Car with PrivateAuto
With PrivateAuto, you don't have to settle for the low trade-in value. Create a listing today to compare the price difference of private sales with a Kelley Blue Book Instant Cash Offer. Get the most out of your used car and sell safely with our online listing, communication, and payment services. Receive the best price for your used car by selling it privately to a local buyer.