One of the biggest differences between a car that sells quickly for a great price and one that sits idle is the ad. Advertising your used car may feel like a daunting process, but there are a few simple steps that can make a big difference. Find out how to write an ad to sell a car and get more for your ride.
Gather Essential Car Information
Online listing services, like PrivateAuto, require a few basic pieces of information before you can list your vehicle. Gathering this information is a great place to start, so write down these specifications before you craft your ad:
Make and model
Year
VIN
Trim level
Current mileage
Fuel economy
Any known mechanical or cosmetic issues
This information forms the core of your listing. Many prospective buyers are hesitant to take your word on any issues with the vehicle, so note if you have service records available. Kwik Fit has found that buyers, on average, will offer 19% less for vehicles without a service history included.
One way to collect this information is through a CARFAX Vehicle History Report. These helpful third-party reports include ownership history, accident history, and service history to show prospective buyers that you've taken care of the vehicle.
Known issues won't necessarily prevent you from selling your car. Don't be tempted to hide engine issues or other problems. Instead, be honest about the condition of your vehicle. It may lower your asking price, but it will also attract buyers who are actually interested in your vehicle. A false listing can end in angry prospective buyers and no sale.
Set an Asking Price
Next, it's time to list the price. Kelley Blue Book is a great resource for finding used car values. This tool uses your vehicle data, local market, and other factors to give you a price range estimate for private party sales. List your vehicle somewhere in this range to compete with the local market.
Consider the amount of negotiation you're willing to entertain. Many savvy buyers will offer you a lower price than your listing price, particularly if there are any issues with your vehicle. You can set your asking price slightly higher than your desired selling price to give you room to negotiate, or you can inform buyers that your price is firm.
Go for a quick sale by informing buyers that you're looking to sell right away. Put Or Best Offer, or OBO, on your listing. This states that you're willing to consider lower offers for your car, as long as they are reasonable. A listing without OBO may deter buyers who are interested but feel your price is slightly too high.
You may have to deal with a few low-ball offers, but the PrivateAuto platform gives you a convenient space to negotiate or reject offers without face-to-face confrontations.
Include Helpful Selling Features
You already have the basic information on your listing, but now it's time to expand your ad. List any other selling points for your vehicle, like why you love it or why you're selling it. Paint a word picture of the vehicle's advantages to win over buyers choosing between different makes and models.
Unless you're selling a junker, there are a lot of reasons to love your vehicle. If you need to upgrade to a truck, van, or another vehicle with more room, tell buyers. This kind of information helps put them at ease that you aren't trying to hide mechanical issues.
You don't need to write a novel, but a few detailed sentences make your ad stand out. Focus on what makes your specific car unique and avoid cliches like, "runs great." You may know more about your trim level than buyers, so feel free to include some of the perks, like leather seats or an upgraded engine.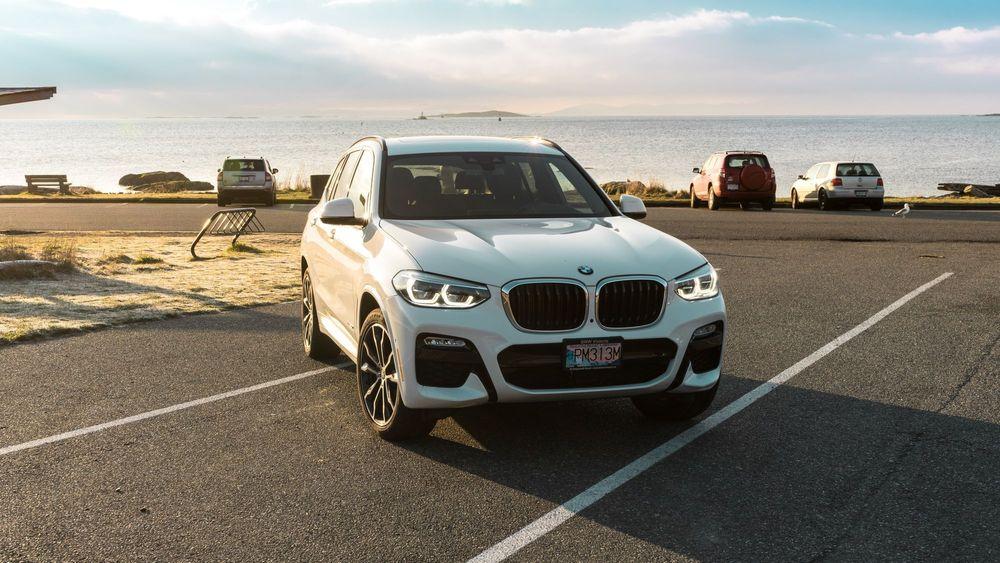 Take Detailed Photos
Quality images really help your ride stand out, so take some time to prepare your car before a photoshoot. Crumbs, dirt, and visible dust in your photos can make your vehicle seem older and poorly maintained.
You can spend a lot of time learning how to write an ad to sell a car, but missing or poor photos can ruin the entire ad. Take photos of the interior, the dashboard, and other areas that show your vehicle is well maintained and ready for a new owner.
Create Your Ad With PrivateAuto
Modern advertising takes full advantage of social media and online listing services. Unlike a newspaper ad, a listing on PrivateAuto can reach prospective buyers nationwide. Write an ad to sell a car on this listing and closing service to enjoy the following benefits:
Secure communication
Messages limited to verified buyers
Verified funds transfer
Direct bank-to-bank transfer
Electronic title and other document signings
Buyer Financing
These features take a lot of the stress out of selling a car online. They also help you avoid scammers hoping to take your car without paying for it.
List on Multiple Listing Sites
PrivateAuto puts your ride in front of a wide audience, but there are ways you can increase exposure for your listing. Don't just list your car on this site. Consider additional options like Facebook Marketplace, Craigslist, Autotrader, and other well-known services for buying and selling cars online.
These sites allow you to create free or very affordable ads, but receiving messages from multiple platforms can be overwhelming. Manage all your listings through PrivateAuto. Link this ad to every other listing as your preferred method of communication.
Once a buyer is interested in a test drive or wants to make an offer, the PrivateAuto platform provides you with additional security measures you won't receive through Facebook Marketplace and other sites. This service doesn't cost your buyers anything, but also gives them peace of mind with direct fund transfers and electronic document signing.
Prepare To Get a Great Price
Use these steps to create an ad for your used car today. There are many tips and tricks on how to write an ad to sell a car, but the listing service is one of the most important decisions. Get started with PrivateAuto and prepare to get a great price for your used vehicle.