Most people know they can trade their car in towards a new car purchase at a dealership, but did you know that you can sell your used car outright for cash? That's right, your local dealership may very well purchase your used car, which is ideal if you need cash-in-hand fast. Here's what you should know.
Pros of Selling Your Car at a Dealership
Selling your old car straight to a dealer has its perks, like:
Fast money. You'll get money in hand fast. Most dealers will make you an offer on the spot, allowing you to walk away with cash urgently. This is ideal if you don't have time to wait around for a private party buyer to make an offer and finalize the paperwork.
Easy sale. Dealers have capital, and they may be willing to buy a car that isn't an easy sale in your local market. While you might not get the best price for it, it will put money in your pocket when you may otherwise be waiting for months to sell it yourself in the local area.
No strangers. If you're nervous about meeting up with a stranger to show them your car and set up payment terms, a dealer will take the stress out of the situation. While it's completely possible to sell your vehicle safely, a dealership is definitely the fastest way to finalizing a transaction, and you won't have to worry about their check clearing or their legitimacy.
Cons of Selling Your Car at a Dealership
Selling your car to a dealership is the fast choice, but it comes with sacrifices.
Lost money. Dealers are in the business to make a profit, so expect less money for your car. Tools like Kelley Blue Book will even show you what you can expect when selling to a dealer vs. selling to a private party, and the difference is often thousands of dollars. If you're looking to maximize profit, a dealer is not the way to go.
Undue pressure. The lure of getting cash in hand quickly convinces many people to sell their car to a dealer, but if you list your car in the right places, selling to a private party for a better price might not take all that long. Ideally, you'll list your car first and perhaps sell it to a dealer if the car doesn't sell after so many weeks.
Seller's remorse. Walking away with cash in hand might be a great feeling, until some time passes and you realize how much more money you could have gotten for your vehicle. This is a common sensation, and it's only worsened when you see how much your dealer marks up your car on the lot, and how little time it often takes them to sell used cars like yours.
In general, unless you need money tomorrow, it's best to give the car sale a few weeks of your time. You'll likely walk away with thousands more in your pocket, and you won't deal with the bitter feeling of seller's remorse that sits in a few days after the novelty of quick cash wears off.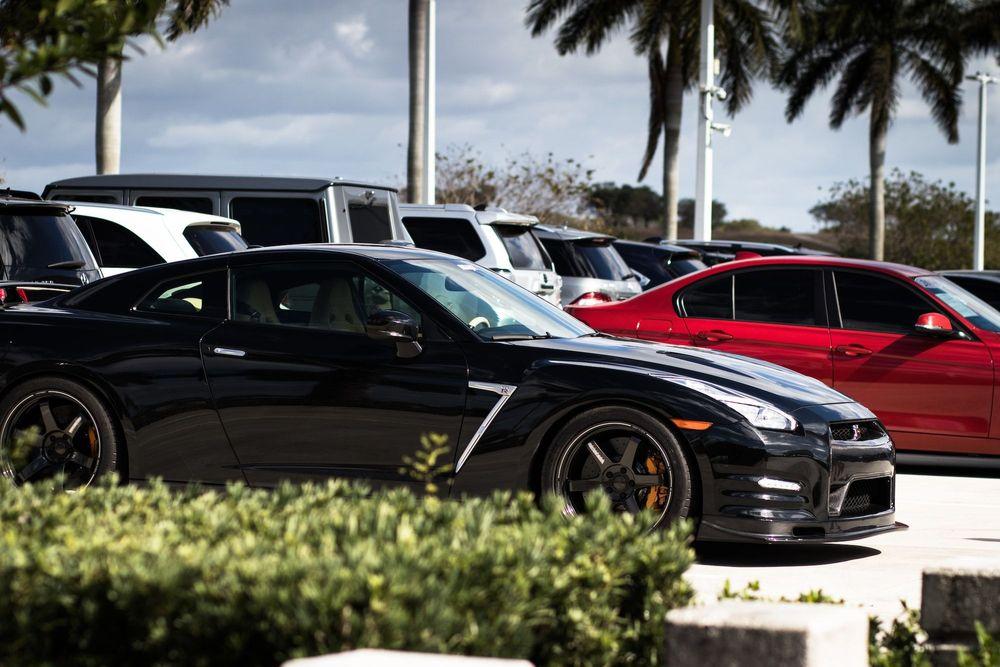 How to Sell Your Car to a Dealer
If you decide to move forward with selling your car to a dealership, you'll be glad to hear that the steps are minimal, but some effort and elbow grease is still required to get the absolute best price they'll give you.
1. Clean Up Your Car
Underneath all the dirt and grime, your car might actually be in pretty good shape! If you're selling an older vehicle and you're worried about its condition, take the time to have it detailed or do-it-yourself with the right products. You'd be amazed how many years of set-in stains and odors a professional can take out for a few hundred dollars. It may be enough to bump your car's condition up from "fair" to "good" or even "good" to "great."
You should also inspect the outside and mechanical aspects of your vehicle. A dealer is likely going to put your car through an inspection with their professionals, so they'll spot any issues your car has with ease. Take your car to your mechanic in advance so they can give you a heads up on all the issues the dealer may find.
2. Understand Your Car's Value
Use an evaluation tool like Kelley Blue Book or Edmunds to get an understanding of just how much your car is worth in your local market. KBB will ask for your zip code, the car's make, model, year, and mileage to give you the best estimate. Realize that the "private party" range KBB gives you will be substantially higher than what the dealer will offer you.
To help you plan, some dealers participate in the KBB Cash Offer program, where you can put in your vehicle's details online and get an Instant Cash Offer. This number is what a local dealer is willing to pay for your vehicle. You're not obligated to sell your car after getting an offer, and they can be very helpful in determining which dealer you want to go to and how much you can expect to walk away with.
3. Talk to More Than One Dealer
You'll be able to negotiate the best if you show up in person, although you can call in advance to ask if a dealer is currently buying your make, model, and year vehicle in the event that they don't participate in an Instant Cash Offer program. They may even be able to give you a very rough range over the phone, but it will be contingent on them actually seeing the vehicle in person.
Dealers will generally have similar margins they're working with, but one may still make a better offer than another. Most will give you a grace period of 24 hours or so once they make an offer, so ask for their offer in writing and then go to another dealership to see if they can do better.
Get More for Your Used Car with PrivateAuto
If selling at a dealership presents too much of a loss for you, don't fret — most people realize that selling to a private party will get them the most profit, and it doesn't even take that much more effort. By the time you clean up your car and start asking around for quotes from dealerships, you could have easily listed your vehicle with a site like PrivateAuto.
With our handy test drive scheduler, ready-to-sign state documents, and electronic signatures, selling your car on PrivateAuto couldn't be easier. Ready to get more for your used car? Create your listing today!