Buying a car that's used can save you a great deal of money in comparison with a brand-new car. If you're looking to save even more cash, buying a used car from a private party can cost much less than the same vehicle at a dealership.
But if you're buying from a private party, can you get a loan for the vehicle? You can finance a used car purchase from a private seller with a private-party car loan.
Here's a list of the steps for getting a car loan on a used vehicle:
1) Get your credit score
Lenders look at credit histories before they offer a loan, whether you're purchasing through a dealership or from a private seller. A lender uses your credit score to classify your ability to repay the loan. Classifications range from subprime to super-prime. If your credit needs work, it's tougher to get a loan, but a good credit score can help you get into the car you want.
2) Research used car loan lenders
You might not even consider a used car loan until you're sitting in a dealership finance office or you've found the car you want through a private seller. But you should actually have financing in place before you start looking for cars, especially if you're considering purchasing from a dealership.
Looking for a great used car? Check out PrivateAuto. We offer everything you need to safely and easily complete transactions online from the comfort of home.
Dealers can locate great financing, sure–but if you have no preapproval from a lender, then the dealer isn't incentivized to find you an even better deal.
It's better to shop around, anyway. Once you have a preapproval from a lender, you can focus on finding a vehicle that fits that budget. Without a specific amount to shoot for, vehicle pricing, financing, and trade-in allowances can become altogether confusing.
On a good note, though, you can find plenty of pre-qualification financing aside from a dealership. Your current bank or credit union may even have programs specific to first-time buyers or borrowers with less than perfect credit.
3) Fill out the used car loan application
Before you can be approved for your used car loan, you must fill out the lender's application. Most loan applications are similar and ask various questions, such as:
How much debt you have?
How much income you have?
How much you pay out in monthly expenses?
How much you need to borrow?
Some lenders have online applications and allow eSignatures, while others still require paper copies and a physical signature.
At PrivateAuto, you can complete your entire car purchase online, including eSigning your documents.
The loan application allows the lender to see your complete financial situation, meaning they can see if the loan amount you're requesting is something you're able to feasibly handle. This also means they may ask questions you consider personal. There is certain information they cannot base their loan decision upon, though.
For instance, the application may ask your ethnicity. These questions are mandated by law for truth in lending reporting and cannot be used for approving or denying your application.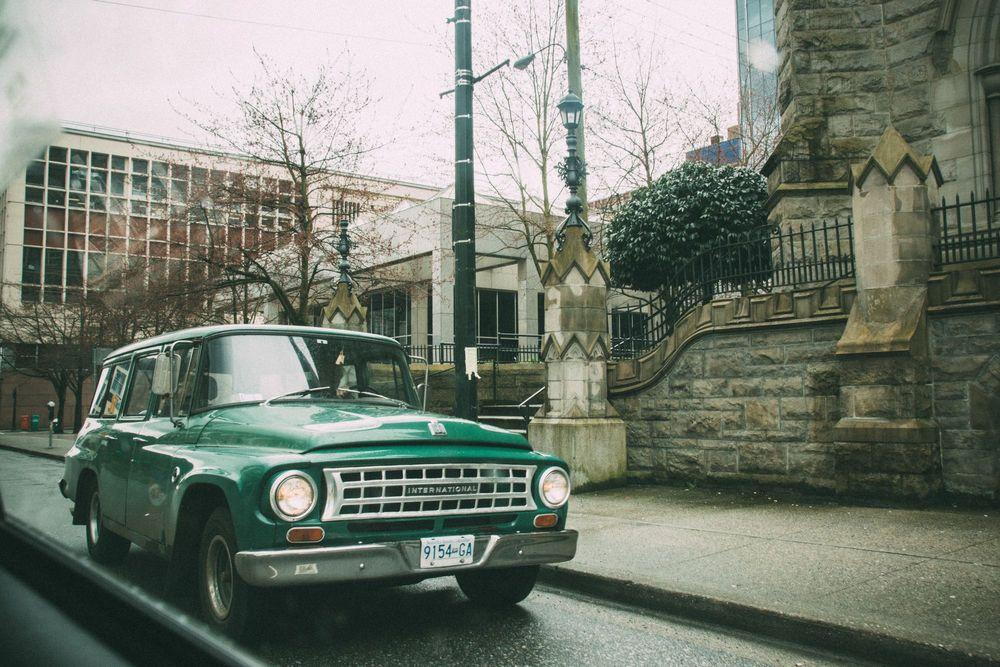 4) Compare loan offers
That's right, you're not limited to just one application. You might be zeroing in on the monthly payments or the loan's interest rate, but these are not the only factors that illustrate a good offer. Settling on a specific car or loan option based on just the monthly payment could potentially be an expensive mistake. Your lender might offer a variable rate loan, but simple, fixed-rate loans are often the better option.
Using a loan calculator, you can compare the total car price, plus all loan payments and upfront costs between vehicles. Doing the math upfront could save you down the road.
5) How to buy from a private party with a used car loan
Unless you're paying in cash, you have no other choice but to obtain a used car loan even when buying from a private seller. But regardless of how you pay for the vehicle, it's important to know the history of the car. In fact, your lender may even offer a car history report in exchange for obtaining your loan through them.
That doesn't mean getting a used car loan for a car from a private seller is easier. In fact, it actually takes a few extra steps than getting a loan for a vehicle from a dealership. See, most lenders have partnerships with dealerships that make the process seamless, while getting a loan for a car from a private seller takes a little more time. For this type of loan, you're responsible for all the paperwork and you also have to make sure the title is transferred to the lender, as they'll hold it as collateral until you've paid off the loan.
How to Finance a Used Car - Final Thoughts
To get a loan for a private sale, you'll simply complete a loan application at your chosen lender using the steps above as you would for any other type of loan. Then you'll wait for your approval or denial letter. Having everything the lender requires at the time of application can speed up the process and help your approval chances.
PrivateAuto is the safest, most reliable way to Finance and buy a used car from a private seller. Apply for a loan with our trusted partner, US Alliance, right within the app making it the easiest way to Finance a Used Vehicle. You can scroll listings in the privacy of your own home and communicate without sharing your personal information. Enjoy scrolling our large selection from the comfort of your home. Easily manage and respond to offers if you're selling a vehicle of your own.