If you've ever scratched your head and wondered if you really need an extended warranty on a vehicle, you're not alone. You may even may find yourself asking questions like: What is an extended warranty and is getting one truly important or necessary?
Even if your new-to-you used vehicle is in good condition, getting an extended warranty can alleviate a lot of the worry and uncertainty involved in the buying process. Plus, getting an extended warranty for a used car helps out tremendously if you find you're making frequent trips to repair shops.
So, here's some information regarding what a used car extended warranty is, the various levels of coverage, how much warranties cost, and how to choose the right one for your situation.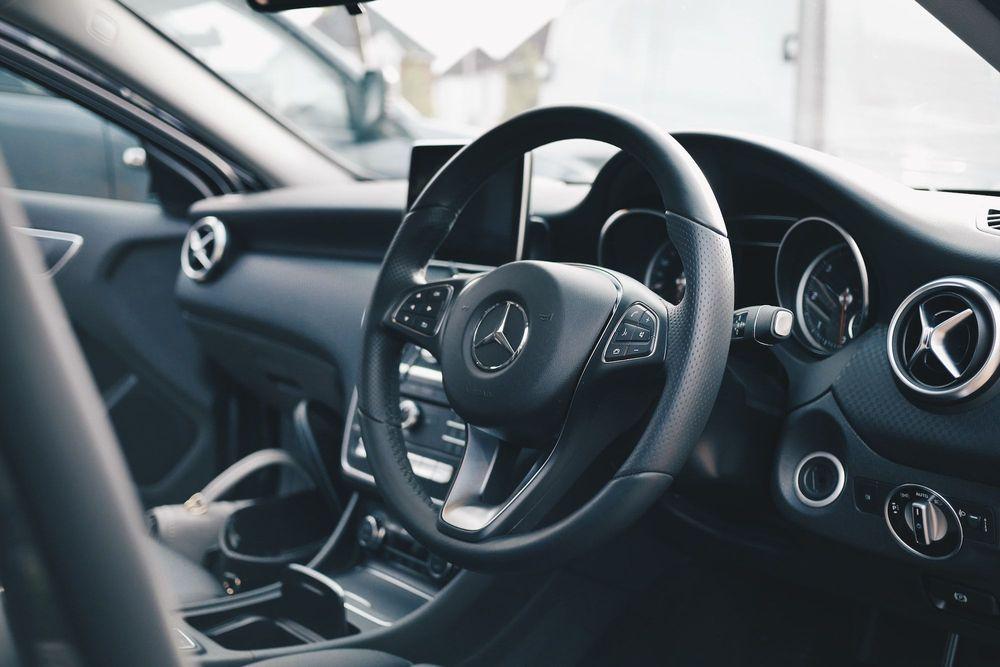 What is an Extended Warranty for Used Cars?
In most cases, by the time you purchase a used car, the factory warranty has already expired. If that's the case with your most recent purchase, and you're worried about out-of-pocket costs for repairs and maintenance, buying an extended warranty is a good idea as it'll help you save money and give you peace of mind.
Think of it like a different kind of insurance company. Depending on the protection plans you choose, your warranty can help offset repair costs. You'll make monthly payments on your vehicle service contract (maybe even pay a small deductible amount) rather than paying out-of-pocket for repairs that can cost hundreds, if not thousands, of dollars.
What's Covered by an Extended Warranty for Used Cars?
When you purchase an extended warranty for used cars, your subsequent protection goes beyond what the factory warranty covers, especially if the factory warranty is already expired, which is common when buying a used car.
While most extended warranties for used cars cover normal wear and tear, an extended warranty is most beneficial when it includes powertrain warranties and other maintenance. Some providers even provide coverage for things you might not have considered, like plans that cover repairs bumper-to-bumper. Some of the industry's best extended warranties for used cars include coverage of:
Diagnostic fees
Repairs and replacements
Roadside assistance
Towing
Rental car fees
Fuel delivery
Trip interruption or cancellation costs
Questions You Should Ask About Extended Warranties for Used Cars
It's important that you research all available options when you want to buy an extended warranty. This helps you identify your needs and uncover the provider and policy that best fits your situation. To help you choose, consider the following questions.
What kind of monthly payment fits your budget?
How much have you recently paid for repairs and maintenance?
What parts of the vehicle do you want coverage for?
If the provider has mileage restrictions, like 10,000 miles per year, does that suit your driving habits?
How large of a deductible can you handle?
Do you want to have the option of taking your car to a mechanic of your choice, or are you fine with having the provider choose?
Benefits of Third-Party Extended Warranty Providers
If you buy your used car from a dealership, it might come with a factory extended warranty. On the other hand, if you bought your used car from a private seller, chances are you'll want to purchase an extended warranty yourself. You can opt to extend the factory warranty or you can shop third-party providers, who can offer:
More service options
No-interest payments
Transferability, which is great in the event you resell your used car
How Much is an Extended Warranty for Used Cars?
Used car extended warranties have varying costs. These costs depend on the type of vehicle, vehicle use, and other aspects of the type of coverage you want.
Ultimately, it doesn't matter what make or model you drive, every car owner experiences some type of costly repair over the life of their car. In fact, around 68% of vehicles on the road are currently in need of at least one repair. With the right extended warranty, you can keep your car in perfect working order without a lot of out-of-pocket cost. You'll save on costly repairs like the heating or cooling system, engine service, transmission replacement, and more.
Extended used car warranties from the dealership can cost as much as $1,500 or more, with deductibles ranging from no cost up to $250. You can opt for a more expensive premium to get a lower deductible, but it all depends on how much upfront cost you're willing to pay and how many repair claims you think you'll make.
Is an Extended Warranty for Used Cars Really Necessary?
There are no regulations stating you need an extended warranty. As long as you're protected by automobile insurance, you're meeting the legal requirements to be on the road.
The basic point of obtaining an extended warranty is just to save you money and to keep your vehicle in as perfect a condition as possible for as long as possible. So, if your car isn't that old, is it really worth it for you to get a warranty? Consider the following before making your final decision:
Is your vehicle much older than others on the road? It might need more service the older it gets.
Is your vehicle newer, but has a history of repair needs? Some cars are higher maintenance.
Does your make or model have a history of service requirements? If so, the right plan could save you money.
Do you want the extra perks of extended warranties, like roadside assist or fuel delivery? Great plans give added peace of mind.
An extended warranty's value isn't fully realized until you need it, but when that time comes, it's quite a relief. That's why it's a good idea to decide on a budget for an extended warranty that offers a good balance between costs and coverage.
Thinking of Buying a Used Car?
Now that you know everything there is to know about getting an extended warranty to protect your used car purchase, how do you plan on finding the right used car? If you're still searching for the perfect used vehicle, consider PrivateAuto.
PrivateAuto has a vast selection of used cars and features that allows you to communicate securely with sellers. You can even schedule a test drive, sign documents electronically, and get advice for buying a used car in your state to ensure the process goes smoothly. Next time you're in the market for a used car, or if you're ready to sell yours, consider PrivateAuto.