When selling your car, a Bill of Sale is an essential document that gives you proof your car is out of your care and gives your buyer proof that they can register the car in their name. Of course, while every state has its own template to make things easy, some things still aren't that straightforward. Here are a few things you should know when completing a Bill of Sale for your car sale.
#1 Your State Has Its Own Bill of Sale Form
When you list with PrivateAuto, you get access to ready-to-sign state documents that make selling your car incredibly easy. However, if you're selling your car elsewhere, it's important that you take the time to find the right paperwork. Generally, locating your state's Bill of Sale form is easy. You just need to search "[state name] Bill of Sale" to find it. You can also head to your state's DMV website and locate the Bill of Sale form in the appropriate section.
It's important that you use your state's Bill of Sale form as they can ask for very different information. For instance, if you compare the Idaho Bill of Sale to the Colorado Bill of Sale, you'll see that the Colorado form is far simpler, asking for only basic vehicle information and then the name and signature of the buyer and seller. The Idaho form, on the other hand, wants the seller's and buyer's addresses, contact info, and more.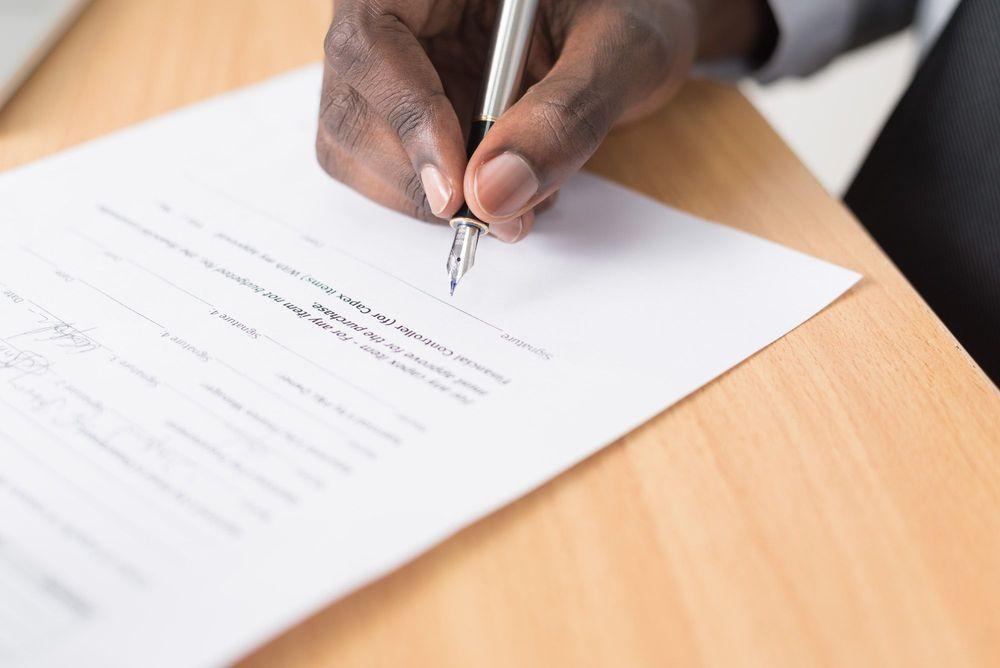 #2 The Seller Needs The Title In Hand
If you're selling your car and you don't have the title, you can't fill out a Bill of Sale just yet. That's because the title is the sole document the state looks to when determining who rightfully owns a vehicle. Until you find or recover it, your buyer cannot actually transfer the vehicle into their name. For that reason, you'll want to follow the steps to replace a lost title.
Ideally, you'll begin the process of replacing a lost title as soon as you decide to sell your car (or as soon as you realize you don't have it). You ultimately can't sell your car until you have the title, so you'll need to recover it as soon as possible.
Alternatively, if you don't have the title because your car is currently financed, meaning that your lien holder (lender) has the title, you will need to pay off the car before ownership is transferred to the buyer, or check out these tips for selling a car with a lien. You can still sell your car as long as the proceeds are enough to pay off the loan. You'll need to inform the buyer that the loan needs to be paid off, so they can anticipate the waiting period after paying before they can actually take ownership of the car.
#3 The Bill of Sale Isn't The Only Paperwork
In almost every state, a seller will need to fill out other paperwork in addition to the Bill of Sale form. In fact, even if it isn't required, completing a Notice of Transfer is ideal as it ensures that you aren't held liable for anything that happens with the vehicle once you give the keys to someone else.
A Notice of Transfer, Release of Liability, or Notice of Sale all serve the same purpose, and you'll often find one attached to the bottom of the vehicle's title. It will be perforated so that you, as the seller, can remove it and send it to your Secretary of State's office. You will generally need the buyer's name and address, along with their contact info, so that the state knows who the new owner of the car is in the event the car is involved in an accident or crime.
When it comes to protecting yourself from liability, it's also a good idea to maintain a copy of the Bill of Sale to ensure you have the new owner's contact information on hand.
Sell Your Car The Easy Way with PrivateAuto
Does state paperwork have you stressed out? Here at PrivateAuto, we believe selling your used car should be easy. That's why we give sellers access to all of their state's documents. Not only are they ready-to-sign, but you can also use our electronic signatures tool so there's no printing, scanning, or faxing. With tools like these, we make it easy to sell your car locally or nationally.
Ready to list your car and get cash-in-hand? Sell your car privately today!