For many people, tax season means a tax refund, and that represents a lump sum of cash that you can put towards a number of life's expenses or big purchases. When it comes to what most people do with their tax refund, some save, some invest and a great deal of people visit the car lots to see just how far their tax refund can take them with a new ride. You may be asking, is tax season a good time to buy a car?
If you're thinking about buying a car, here's the role your tax refund can play.
How Can My Tax Refund Help Me Buy a Car?
Your tax refund can help you buy a car in a few different ways. It comes down to how big your tax refund is, how big your car budget is, and how much of your tax refund you'd like to put toward the purchase.
Put It Toward The Down Payment
The most popular way to use a tax refund to purchase a car is to put it toward the down payment on the purchase of a financed vehicle, whether that vehicle is new or used is up to you. This is helpful because having a down payment:
Helps you reduce the amount financed (i.e., the principal balance), thereby lowering your interest rate.
Reduces the loan-to-value (LTV) ratio, which helps prevent you from going "upside down" on the car loan (i.e., owing more than the car is worth).
Can lower your monthly payments since you're financing less overall and even scoring a lower interest rate.
Using your tax refund as a down payment or as part of your down payment may be a smart move if you're thinking about financing a car. Here's another tip: Don't think you're stuck going to a dealer if you plan to finance. You can finance private party purchases, too.
Use It to Cover Car-Related Expenses
If you have your tax refund coming your way and you're getting excited about the possibilities, make sure you don't get ahead of yourself. Before you buy a car, make sure you're away from all the associated expenses, like:
The cost of registering and insuring your car in your state.
Paying for any repairs the car may need.
Buying seasonal tires or other important things to enable you to drive the car safely.
Meanwhile, if you already have a vehicle, consider the financial benefits of selling it and putting that money towards a new car purchase or using your tax refund to repair the car you already own. The point is, before you make any decision, factor in all the costs and fees — including estimated insurance for the vehicle you're thinking about purchasing.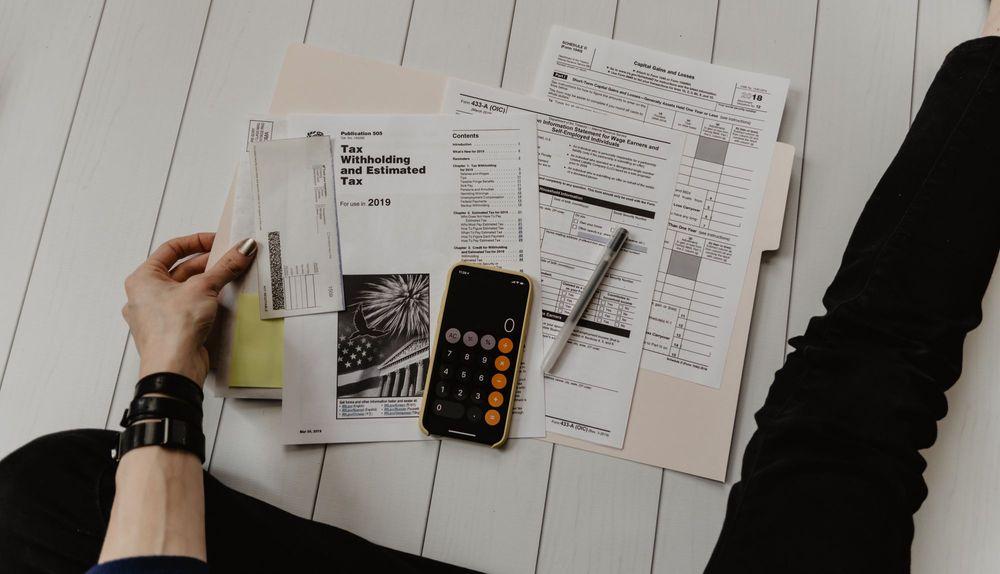 Kickoff Your Savings Fund
If you don't qualify for a car loan or you'd prefer to own your new car outright without getting into debt, consider your tax refund a head start toward your next car purchase. Whether you've been saving for a while or not, putting your tax refund into a savings account and earmarking that money for a future car purchase is a smart move.
While your money sits in savings, it might earn a tiny amount of interest, but the real benefit of holding onto the money is:
You'll have time to look for the perfect car and decide whether you want to finance it or continue saving to buy it outright.
You'll have the chance to think about the decision, rather than making an impulse purchase.
The money will be available to you in case an emergency comes up or you change your mind about buying a car.
If you think saving your tax refund, for the time being, is a good idea, you're not alone! Saving money is always smart, especially if you live on a tight budget and you don't have at least $1,000 in savings. Tax season is always a great time to re-evaluate your finances and see just how much, if any, of your tax refund should go towards a car purchase when it could fund your savings or pay down existing debt.
Making a Smart Investment
Whether you're buying new or used, a car can be a smart investment, but not all cars are being sold for great prices. As a buyer, it's your responsibility to make sure that you make a smart financial decision by understanding what you can afford comfortably and how your money will best be spent.
Chances are, if you already have a car, you might be best off sitting on that tax refund for a while as you actually evaluate your expenses. If your vehicle is a ticking time bomb before it breaks down or you're constantly in-and-out of the repair shop or paying for rides, your tax refund money may be the perfect launching point to get you into a new vehicle.
When you do decide that purchasing a car is the right decision for you, make sure you weigh the pros and cons of buying new vs. used. Often, used cars are far cheaper in the long run, even if they're going to require some maintenance to keep them on the road. Buying a new car means you have to swallow all the instant depreciation and the major drop in value that's sure to come over the next few years.
So, what have you decided to do with your tax refund? If you think buying a used car is the smartest investment you can make based on your budget and lifestyle, look no further than PrivateAuto. With our selection of buying and selling tools, including ready-to-sign state documents, PrivateAuto will help you find the right used car for your needs. Start browsing today.