Earn more when you sell your vehicle by avoiding these nine car selling mistakes. Whether you're selling your first vehicle or feel like a seasoned seller, these situations can lead to a frustrating situation and loss of income.
1. Trading in Your Car at a Dealer
A dealer is going to pitch a trade-in as the most convenient option for you. You get to sell your old car and drive away with a new one. Unfortunately, you're also going to receive less for your ride to enjoy this convenience.
Dealers rarely offer what your car is worth. Be prepared to receive less for a trade-in than a private sale. Dealerships need to make a profit on your vehicle, and they often sell it to another used car lot or at an auction.
2. Showing Off a Dirty Vehicle
Looks matter when selling your ride. If a prospective buyer sees dirt on the exterior and crumbs in the interior, they may offer less for your car. A dirty vehicle looks like it wasn't maintained, which reduces the perceived value.
First impressions matter if you're hoping to get a competitive price for your car. Take some time to wash your ride before taking photos or showing it off to buyers. A clean, well-maintained vehicle often sells for more, and sells more quickly, than a dirty one.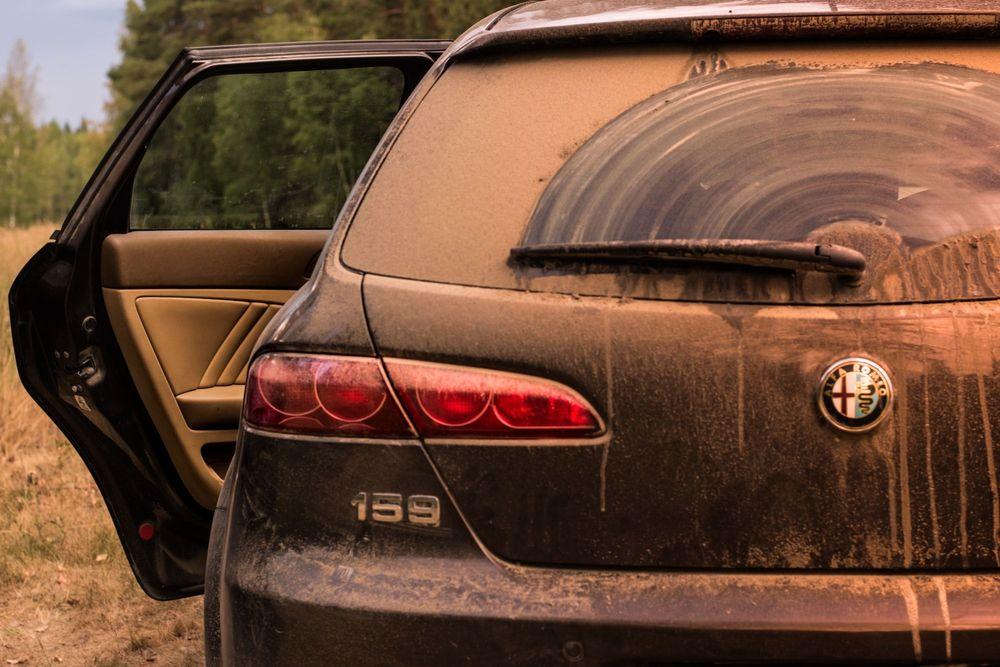 3. Giving Out Personal Information to Buyers
This is a situation that doesn't just lead to a low asking price, but could result in identity theft. Here are a few common ways that a buyer could access your personal information:
Handing over service records with your credit card number or phone number.
Offering your personal phone number or home address when meeting a buyer.
Leaving credit applications or other important documents in the glove compartment.
Avoid car selling mistakes that result in your personal information being stolen or sold. Clear your vehicle and find ways to communicate through a safe channel.
4. Meeting a Buyer Alone or in an Unknown Location
Some thieves pose as buyers and plan to take your vehicle or belongings. Don't let a buyer pressure you into meeting alone or at a location you're unfamiliar with. Consider bringing along a friend or family member during a test drive. If no one is available, at least let someone know when and where you're meeting a buyer.
Meet at a neutral location that you're familiar with. Don't agree to meet at your home address, or offer your home address to buyers, but find an area you know well and that makes for a comfortable test drive experience. Always ride along during a test drive to make sure someone doesn't drive off with your vehicle.
5. Letting Someone Without a Valid License Test Drive Your Car
You could be liable for any accidents if you let a stranger without a valid license test drive your car. Car selling mistakes involving driver's licenses can feel awkward to avoid, since you may have to ask a prospective buyer to show you their driver's license.
Another way to avoid this situation is to use an online listing platform that verifies identities and driver's license information. Be sure you understand your auto insurance before you let anyone test drive your ride.
6. Accepting a Low-Ball Offer
Car sales agents aren't the only professional salespeople. When you meet with a private buyer, you may be meeting with someone who's eager for aggressive negotiations. If you start to negotiate in person, you may feel bullied to accept a low offer for your vehicle.
Stand your ground and have a firm price in mind before you meet. It's natural to want to negotiate, so consider listing your vehicle slightly above your absolute lowest price. Consider negotiating online to have a safe, documented conversation about the asking price.
Don't be afraid to walk away from a deal. If your car is priced competitively, there will likely be other buyers. Never get into a situation where you're pressured to agree on a price that is lower than you wanted for your vehicle.
7. Agreeing to Unverified Funds
Many car buying scams are designed to avoid paying for your vehicle. If you sign over the title before receiving the verified payment in full, it may be very difficult to get your vehicle back. Here are some common tactics scammers use to avoid paying for your used vehicle:
Asking for your bank account number and routing number to prepare for a transfer.
Using a fake personal check.
Making a partial payment and promising the rest later on.
Even cashier's checks and cash can be risky payments. A cashier's check is safer than a personal check, but there are still scams involved with check fraud. Cash payments put you at risk and are inconvenient since you'll have to carry thousands of dollars to a bank before you're free of the risk of theft.
8. Handing Over a Title Before Getting Paid
Related to payment car scams, some interested buyers offer to pay at a later date. Always verify that you've received the funds in full before signing over the title or allowing the buyer to take your vehicle.
You also need to check that the title is completely filled out before handing over the keys to your car. If the buyer doesn't transfer the title and register the vehicle, it's still under your name. Any accidents, traffic violations, or other issues will come back to you, not the buyer. You're responsible for your vehicle as long as it's titled in your name, so be sure you verify the title transfer process.
Buyers are understandably concerned with scams as well, so some may be hesitant to make a full payment until they receive the title. Close safely for both parties through an online platform. Fund verification and title verification services give both buyers and sellers a safe, convenient sales experience.
9. Selling Without PrivateAuto
Avoid these car selling mistakes with PrivateAuto. Learn more today to find out how you can list and sell your vehicle with this self-service solution.