Trying to sell your truck? Whether it's an old workhorse that's been put through its paces or a newer low-mileage model, the only way to guarantee a quick sale is to put in the effort. These seven tips are sure to draw more attention to your ad and generate the interest you need to sell your truck quickly and at a fair price.
#1 Consider Pre-Sale Repairs or Touch-ups
If you want to sell your truck for the most possible money and you have some time to put into it, something as simple as a car wash or interior detail can do wonders for increasing your truck's likeability. In fact, if you can invest a few hundred dollars into a professional detail, you would be amazed at the grime, stains and odors they're able to remove.
If your truck could use some TLC, consider what is most worth investing in that buyers are likely to notice. For instance, washing your car can do wonders for how it looks in photos, but if you have time, you might also consider buffing out light scratches and other things people may notice when looking in person.
Ultimately, whether you complete any maintenance or repairs on your truck before you sell it is up to you, but consider your options if you are trying to make more money or encourage a quick sale in a tough market.
#2 Write a Straightforward, Descriptive Headline
The internet is filled with desperate ads and content vying for everyone's attention, not to mention all the other truck ads your prospective buyers will be met with. Last year alone, the global used car market held a value of more than $1.3 billion, and that means you're likely to have some competition.
To make your truck to stand out, you need to make it descriptive and incorporate keywords that interested people will be searching for. If you're not sure where to start, try formatting your title like this: "Year Make Model" followed by its condition and/or a benefit associated with the vehicle.
That should give you something like this: "2001 Ford Bronco in Great Condition w/ Low Miles".
#3 Include the Right Details
Your title attracts the right people by including keywords to help narrow things down to those searching within the parameters that fit your vehicle. Once they click, the description is your opportunity to really sell them and convince them to reach out to you. The best way to do that is by including all the critical details you know a buyer will care about, like mileage.
Did you know that only 1 in 3 potential car buyers have an exact vehicle in mind? That makes your ad ultra powerful as it has the ability to convince people that your truck is the right vehicle for them, even if they haven't considered the make/model before.
Failing to include this information may get you more phone calls from people wondering about it, but that's not necessarily a good thing. Instead of wasting your time answering the same questions again and again, make sure that your ad answers them for you. Make sure you include:
The exact mileage or a rough estimate
The exterior condition (be sure to note fading, peeling or chipping paint)
The interior condition (be sure to note stains and damage)
Any known engine or operational issues
If your truck needs new brakes, you're best off putting that information right into the ad. After all, a potential buyer is bound to find out sooner or later, and there's no need to waste both your time and theirs beforehand. Listing any known issues with your vehicle gives you the chance to say you've priced accordingly, which helps avoid low-ballers.
Any added features, like an upgraded stereo or navigation system, should also be mentioned. Consider bullet points to keep things easy to read.
#4 Take Multiple High-Quality Pictures
As they say, a picture is worth a thousand words, and MIT says the brain can process one in about 13 milliseconds. That makes them far more powerful at conveying information at-a-glance, especially since not everyone will read the description in full.
Ideally, you'll get a side view (which can be your ad's main photo) along with pictures of the other side, the front, the tailgate and even the inside of the truck bed. You'll then want to take a few photos inside the car. These photos don't just show people the paint condition, the color or what type of seats you have. They also answer questions or confirm details you might not have thought to include in your description, or may not have been able to because of character limits.
In your photos, consider highlighting:
The instrument panel and the odometer reading
The interior fabric and colors
The center console to showcase your navigation system
Any condition issues, like a close-up of peeling paint
Any detailed photos highlighting damage should go last in your gallery, while the main featured photo should be a view of the outside of the truck.
#5 Advertise Both Online and Offline
Once your online listings are up, don't forget that one of the best ways to reach your local market is to get your truck's ad out there in as many ways as possible. In other words, the old sign in the window is still a highly effective tactic.
That's why, when you list with PrivateAuto, we'll generate a window sign for you that includes all the info a passerby needs to learn more about your truck and get in touch with you. If you're making a window sign yourself, be sure to include the year, mileage and price. Then, list your best phone number for people to reach you with questions.
If you don't live on a particularly busy street, you can drive your truck around with the sign in the back window. Alternately, you can ask to park it at a local gas station or in another high-traffic area where it's more likely to get noticed. Just be sure it's a secure place, preferably with security cameras in case of damage or theft.
#6 Be an Easy-to-Reach and Responsive Seller
A critical piece of information that a surprising number of sellers initially leave out of their ads is the best way to contact them. While most listing sites will include a disguised email or a built-in private messenger by default, you will ideally reiterate the best way to reach you at the end of your description and maybe include additional means by which a person can contact you.
Many people prefer texting, so be sure to include a number if you are okay with buyers texting you. Otherwise, if you include a phone number and you don't want to or cannot recieve text messages, state that explicitly by saying "call only." Advise people to leave a voicemail or only call during certain hours if you have limited availability.
Once those calls start coming in, make sure you are actually responding. When people are searching for a vehicle, they are usually looking to make a purchase quickly. So, make sure you're reaching out to interested parties and answering their questions promptly. Ideally, phone calls should be returned the same day or next.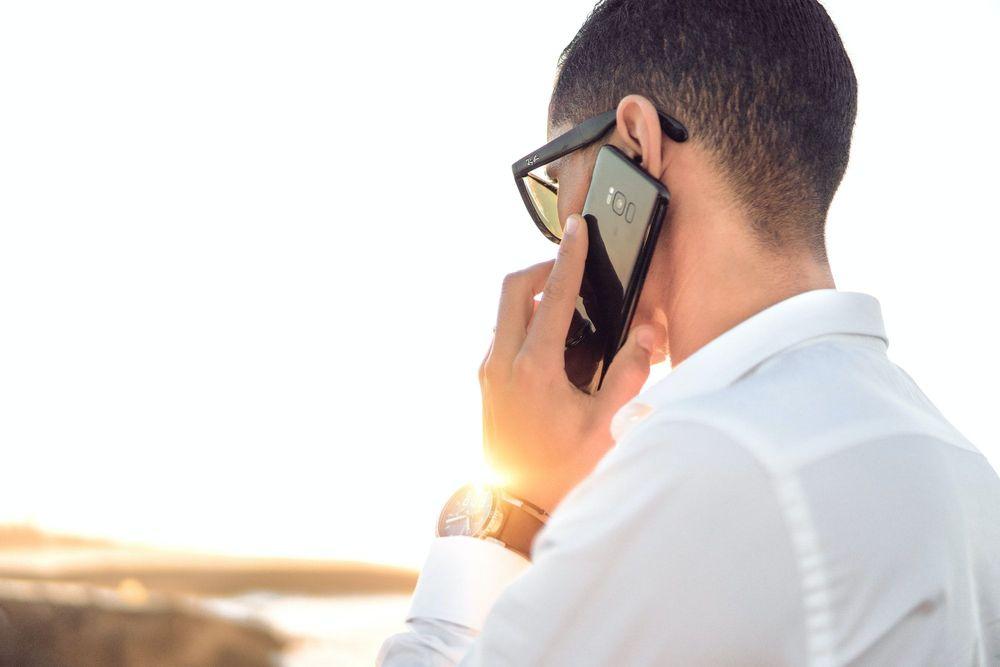 #7 Prepare Yourself for the Sale
Once you find a buyer who's ready to close the deal, there are a few final things you need to do. First and foremost, you'll want to make sure you have the truck's title in order. You'll also want to check your state's laws, as in some areas, you'll need to keep your license plates and turn them in.
You may also need to have the buyer sign a slip that's attached to your vehicle's registration, confirming that you are transferring ownership. This slip will need to be filed to the address written on it within so many days so that you are released of liability regarding the vehicle.
Finally, once you get the buyer to sign a bill of sale, you're ready to give them the keys and let them hit the road while you enjoy your profits!
Sell Your Truck for More Money in Less Time
Here at PrivateAuto, we are fully focused on helping truck owners like you list their vehicles and close the deal in as little time as possible. When it comes to closing the sale, try PrivateAuto.